Next Generation OPIR system to harden
and enhance USSF's Missile Warning System
_____________________________________________________________________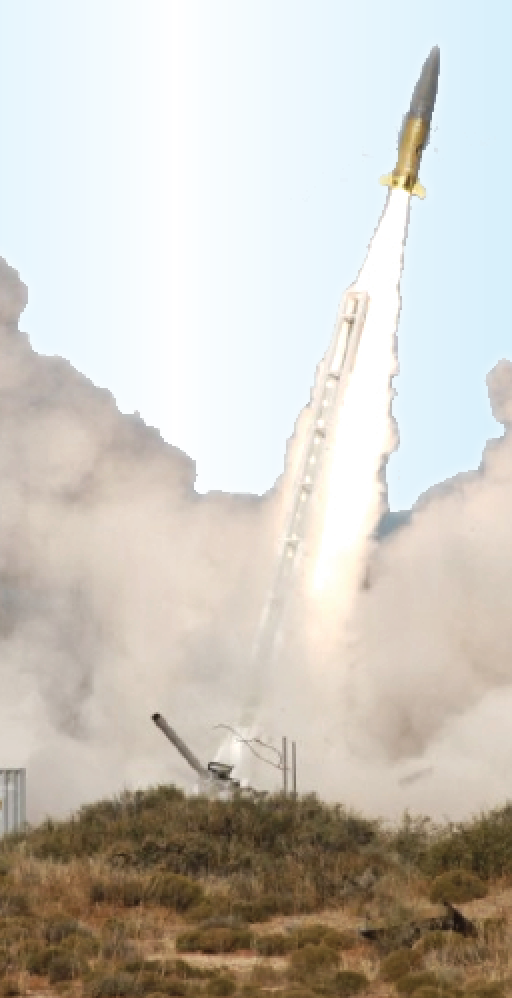 The United States' space-based missile warning system is about to become exponentially more resilient and complex to meet the evolving threats from its adversaries, Space Systems Command officials said.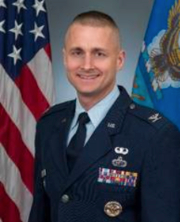 Colonel Brian Denaro
"Missile warning is a foundational capability of the United States Space Force, and has been a foundational capability of what was previously the Air Force and Air Force Space Command for decades," said Col. Brian Denaro, SSC's Development Corps program executive officer. "It is the unblinking eye that is staring at the entire earth, all the time. It has one very important mission: to look for missile threats — and it does it very, very well."
But that threat is evolving, and the United States Space Force (USSF) needs to evolve to counter that threat, which is why it plans to spend $14.4 billion between now and 2025 on the Next Generation Overhead Persistent Infrared (Next Gen OPIR) system, which will enhance and eventually replace the Space- Based Infrared System (SBIRS).
"Next Gen OPIR is the backbone of our nation's deterrence with war-winning performance and resilience against any adversary," Denaro explained. "It is the first indicator when any missile is launched, whether that is a friendly or adversarial missile. And that kicks off an entire kill chain to make sure that the United States and its allies can mitigate that threat."
Next-Gen OPIR consists of five satellites, the first of which is scheduled to be placed in geosynchronous orbit in 2025.
The first three GEO satellites are being built by Lockheed Martin; two additional satellites are being built for polar orbits by Northrop Grumman. Payloads for the satellites will be built by Raytheon and Ball Aerospace, among others.
"Ballistic missile technology continues to advance and spread rapidly around the world," said Joseph Rickers, Lockheed Martin's Vice President and Program Manager for Next Gen OPIR Geo (NGG) Block 0.
"Adversaries to our way of life -- who once could never touch us -- now proudly boast they have obtained the capability to do so," Rickers said. "In 2020, SBIRS detected over a thousand missile launches globally, which is a continued escalation from prior years.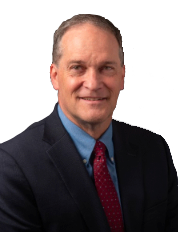 Joseph Rickers
Denaro continued, "Over the last two years, China and Russia have continued to build an entire spectrum of threats, including reversible jammers and ground-based laser systems capable of blinding or damaging satellites. These threats also include terrestrial threats such as hypersonic missile technology - with a shorter burn, different infrared radiation signature and non-standard flight patterns - as well as on-orbit threats such as the Russian "nesting doll" satellite and the Chinese satellite with a robotic arm that is on orbit today."
Enter the Next-Gen OPIR system — GEO and Polar. Both have been designed with more sophisticated sensors for better data and also have been made more resilient to stand up to any attacks.
"The three Next Gen OPIR GEO Block 0 satellites are being designed to provide improved missile warning capabilities that are even more survivable against emerging threats," Rickers said. "They will have new advanced sensors with the ability of detecting targets which are dimmer and faster."
"In addition, Next Gen GEO (NGG) is being built on Lockheed Martin's LM 2100 Combat Bus," Rickers said. "This modernized space vehicle was intentionally designed to provide greater resiliency and cyber-hardening; enhanced spacecraft power, propulsion and electronics; common components and procedures to streamline manufacturing; and a flexible design that reduces the cost to incorporate future, modernized sensor suites or other mission augmentation capabilities."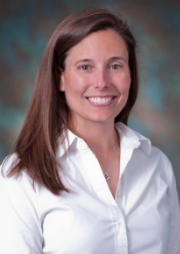 Sarah Willoughby
"Next-Gen Polar (NGP) is on the leading edge of a broad U.S. effort to make our essential defense satellites more resilient in wartime," said Sarah Willoughby, Vice President of OPIR and the geospatial systems business unit for Northrop Grumman and Program Manager for Next-Gen OPIR Polar.
"With global technology proliferation, we don't expect space to be a sanctuary in the future," Willoughby said. "NGP is being designed for combat, with that in mind."
"If you pick up a globe and look down on the North Pole, you'll suddenly realize that the shortest path to the U.S. from places like Russia and China is directly over the Arctic," Willoughby said. "Missiles launched on those paths will give us the least warning before they hit targets in our homeland. Missile submarines hiding under the Arctic ice are even closer to the U.S. Warning times are frighteningly short."
---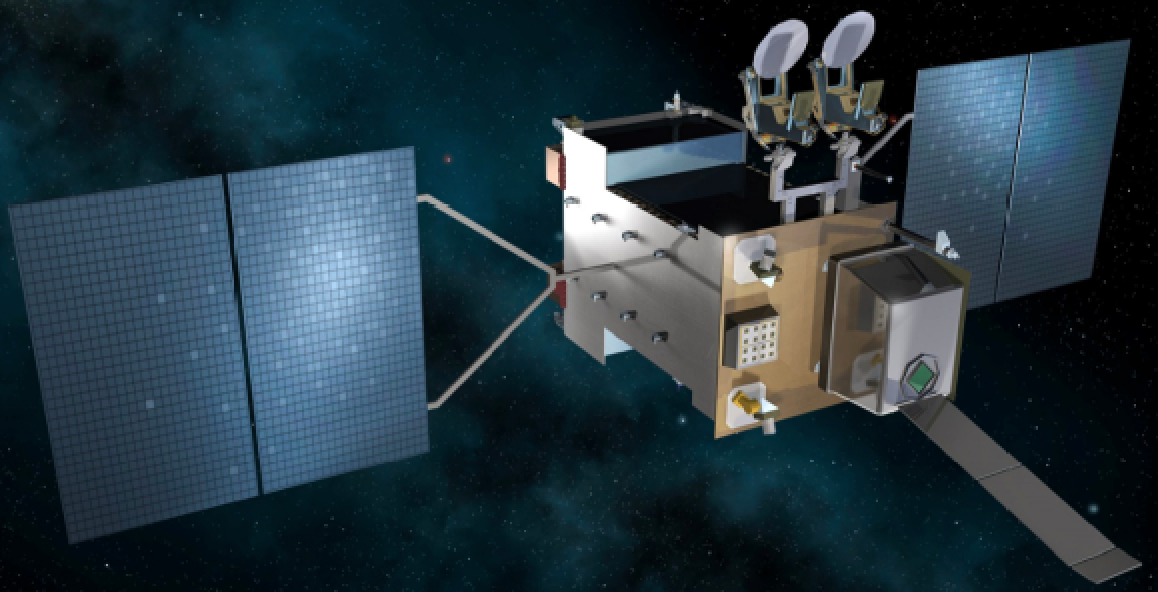 ---
She continued, "The Arctic is also warming up. As the ice melts, we're seeing more headlines every day about our strategic rivals competing to control untapped Arctic resources and new shipping lanes. Conflict in the Arctic may be a fact of life in the 21st century — and in a vast area twice the size of the continental U.S., missiles are an obvious weapon of choice. NGP needs to be on station, so we're not caught off guard if that happens. NGP will fly two independent satellites dedicated to the OPIR mission, as opposed to mounting sensors on a host platform like SBIRS-HEO. This will give Space Force operators full control, assuring that missile warning will always have top priority." However, data can only be effective if it can be processed quickly and in such a way that human operators can make sense of it and swiftly act.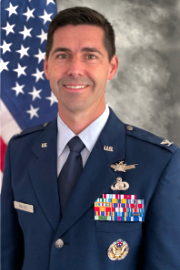 Colonel Daniel T.
Walter
"A key component of the Next- Gen OPIR system is the Future Operationally Resilient Ground Evolution (FORGE) system, a modular, open-architecture mission-data processing framework that will not only support the current operational constellations, but also Next-Gen and beyond," said Colonel Daniel T. Walter, SSC Next-Gen OPIR Program Manager. "The interim ground system, which will support SBIRS and all of the launch run-up activities in 2025 is on track to be ready by 2023."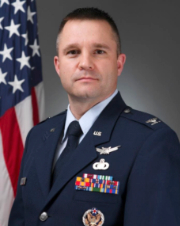 Colonel Brian J.
Gamble
"By having SBIRS and Next-Gen OPIR both run on FORGE, there won't be duplicate ground systems, which would be expensive from a sustainment perspective," said Colonel Brian J. Gamble, senior materiel leader in multi-domain awareness at SSC. FORGE also can be extended "so we can add items — space vehicles, sensor packages — to that ground system, and leverage mission- unique software for those various systems and integrate the outputs of those systems on the ground for a more comprehensive battlespace awareness picture. We can basically add containerized software to integrate things from multiple companies, multiple agencies in the future.
It's extendable beyond just missile warning."
Some critics have been skeptical of the program, noting that SBIRS had serious cost overruns and schedule delays. SSC officials say Next-Gen OPIR was designed from the beginning to avoid the problems that plagued SBIRS — and has already successfully hit several early milestones.
"The Next Gen OPIR program continues to deliver within cost, schedule and performance targets established at the outset of the program," Denaro said. "To date, the Next-Gen OPIR program has hit every major milestone in support of an ambitious but achievable launch date. The program completed a System Requirements Review, a Preliminary Design Review, two parallel-path Mission Payload Critical Design Reviews (CDRs), as well as the Space Vehicle CDR, all on schedule.
"When we build a system – and Space Systems Command has decades and decades of program management experience — we know how to do this and how to do it well," Denaro said. "One of the key aspects is a very robust and detailed, integrated master schedule that pulls together the entire system on a timeline that delivers. Colonel Walter and his team have reliably and consistently hit those milestones as we march along to a very aggressive and achievable schedule. Achieving those milestones builds confidence for the program that we are on schedule to deliver in time for the warfighter's needs."

"Working closely with the Space Force, we are on track for delivering the first Next Gen OPIR space vehicle for launch in 2025," Rickers said. "In fact, we recently completed Critical Design Reviews for both our competitive payload provider teams and our Space Vehicle, and our System Level review was completed in October."
"A space program of this size — which includes developing two entirely new missile warning payloads — has never moved this fast," Rickers noted. "That said, we've hit all of our contractual milestones to date since contract award in 2018. Our Go Fast Program Plan heavily leverages key decision points and early risk mitigation including Engineering Development Units for early design verification and interface integration and production process proofing to ensure schedule success."
"The U.S. has never put a global OPIR sensor with this much sensitivity, with a modern high-capacity downlink feeding advanced ground computers, onto a resilient combat bus with a view to the entire Northern Hemisphere,"Willoughby said of NGP. "All of these technologies are mature today — if we just put them together, it will yield massive synergies for the mission."
The bottom line, according to Denaro, is that the Next-Gen OPIR system will have a high-fidelity sensor package, mated to a resilient spacecraft bus, in order to remain competitive in the ever-evolving space domain. "USSF leadership deemed the development important enough to give us the freedom to employ a creative acquisition strategy that allows us to fully leverage private-sector innovation and field those capabilities in record time," Denaro said. "We do not have to look beyond this week's headlines to understand why leaders at every level of our force are raising awareness around our adversary's increasingly concerning activities in both the terrestrial and orbital domains."
Space Systems Command is the U.S. Space Force field command responsible for rapidly identifying, prototyping and fielding resilient space capabilities for joint warfighters. SSC delivers sustainable joint space warfighting capabilities to defend the nation and its allies while disrupting adversaries in the contested space domain. SSC mission areas include launch acquisition and operations; space domain awareness; positioning, navigation and timing; missile warning; satellite communication; and cross-mission ground, command and control and data.
Contact Space Systems Command at SSC@spaceforce.mil and follow on LinkedIn.
---