---

---
AeroVironment introduces VTOL kit for Puma AE UAS
AeroVironment, Inc. has introduced the Puma™ VTOL (vertical take-off and landing) kit, designed for plug-and-play integration into Puma 2 AE and Puma 3 AE small unmanned aircraft systems (SUAS).

The optional Puma VTOL kit expands the operational capabilities of the combat-proven Puma system in complex terrain, as neither runway nor large open space are required for launch and recovery of the VTOL- equipped Puma, allowing operators to launch anywhere, anytime.
Leveraging AeroVironment's Crysalis™ ground control solution, the added VTOL capability now allows a single Puma operator to execute missions and streamline operations through features like one-button launch and recovery.
"The modern battlefield offers varying types of complex terrain features, both natural and manmade, that can pose challenges to small unit operations and their use of unmanned aircraft. Our new Puma VTOL kit provides the operator with a wider range of launch and land capabilities, enhancing the unit's mission while further safeguarding its personnel during these periods of transitional flight,"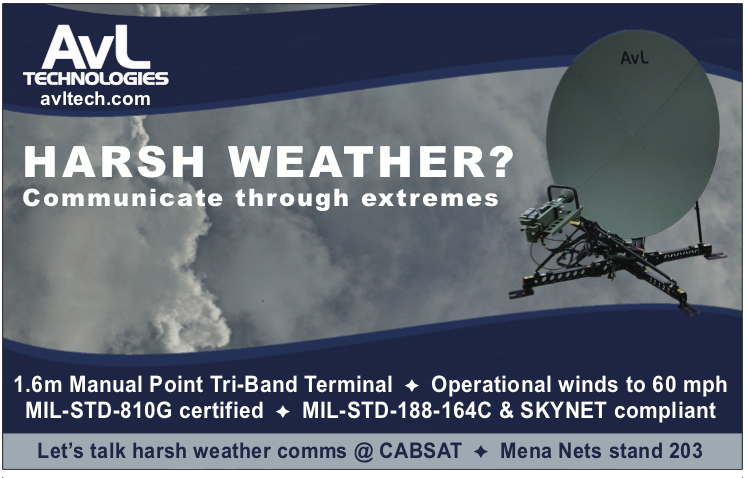 "The VTOL kit converts the Puma AE into a highly precise and agile ISR asset where a single operator can effortlessly launch the aircraft from a small space and attain mission-critical information of enemy forces in a timely manner and land on a desired rooftop or other small, targeted areas."
— Shane Hastings, AeroVironment's vice president and product line general manager for small UAS Integration of the Puma VTOL kit requires minimal, one-time modifications to the aircraft's airframe by qualified personnel.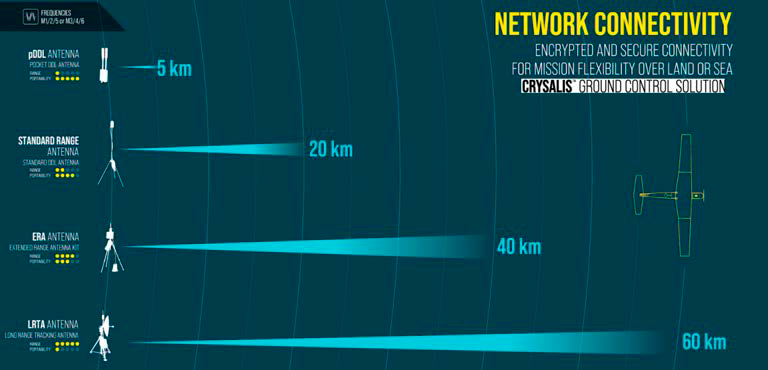 Once modified, the plug-and-play Puma VTOL kit can be easily added or removed in the field within a couple of minutes, allowing operators to quickly transition between a fixed-wing and VTOL platform to suit varying mission needs with a single aircraft.
Available as an add-on option for new Puma 3 AE system orders and as a retrofit kit for already fielded Puma 2 AE and Puma 3 AE aircraft, both fielded and new aircraft can take advantage of this VTOL capability. To learn more about the new operational capabilities of Puma AE and Puma VTOL kit, visit www.avinc.com/uas/puma-ae.
---
Contract extension awarded to Kleos Space by the NRO
Kleos Space Inc. (Kleos), a subsidiary of Kleos Space S.A., a space-powered defense and intelligence technology company, last month was awarded the Stage Two option on its current contract with the National Reconnaissance Office (NRO) as part of the Strategic Commercial Enhancements Broad Agency Announcement (SCE BAA) Framework.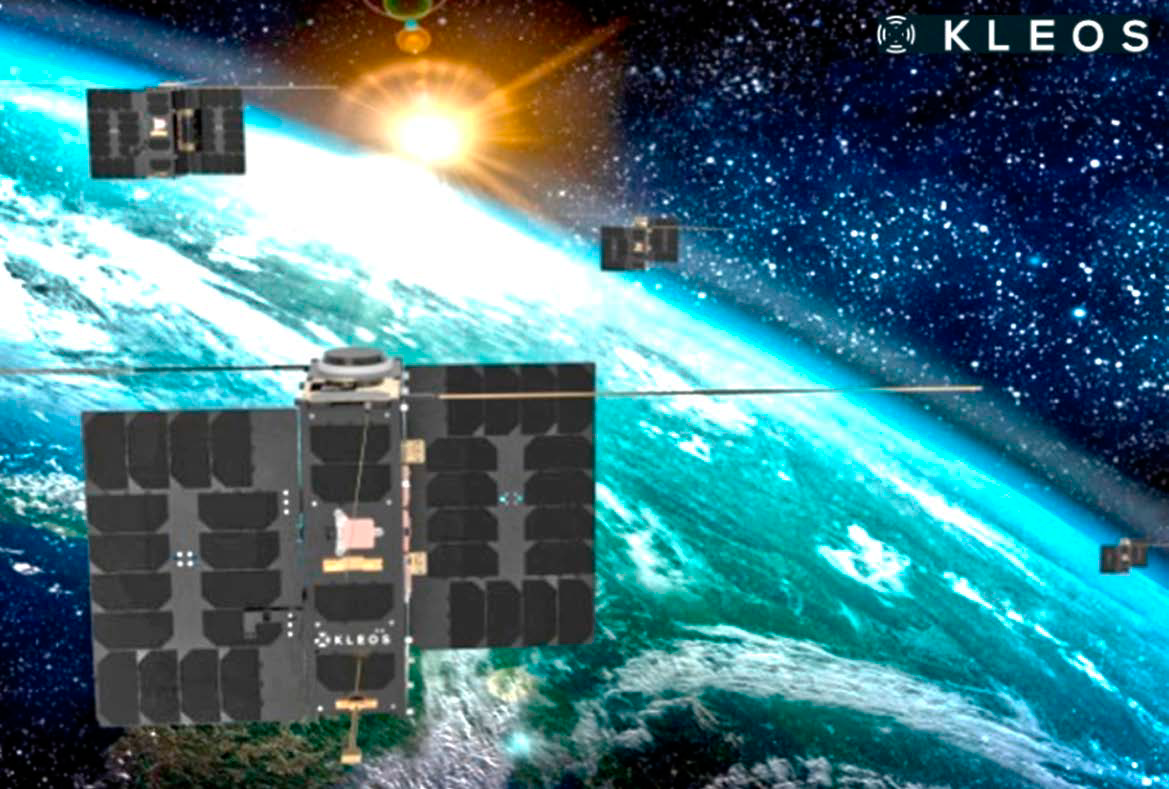 The NRO is responsible for maintaining global vigilance in times of peace and war.
The agency develops, acquires, launches, and operates innovative space-based surveillance and reconnaissance systems that collect and deliver intelligence to enhance U.S. national security.
After a multiple-phase proposal process, Kleos was previously awarded the NRO's Strategic Commercial Enhancements BAA Framework Stage One contract, which focused on the modeling and simulation of Kleos' capabilities to support the U.S. Government's current and future commercial radio frequency (RF) reconnaissance needs. The NRO's SCE Framework continuously evaluates new and emerging commercial capabilities and providers.
Under the Stage Two effort, Kleos will provide insights into how to optimize evolving commercial RF geolocation capability to enhance and augment existing capabilities in a persistent, resilient, cost-effective manner with products that are also easily shareable across the U.S. Government, international partners, and allies.
The newly awarded Second Stage emphasizes tasking, data collection, and direct delivery of data to end-users.
The NRO also exercised an option for future purchases of Kleos data and products to support extended development and experimentation.
---
L3Harris + BigBear.ai to deliver AI for autonomous surface vessels (ASV)
BigBear.ai (NYSE:BBAI) has entered into a teaming agreement with L3Harris Technologies (NYSE:LHX) to deliver advanced autonomous surface vessel (ASV) capabilities and artificial intelligence (AI) for current and future maritime defense programs.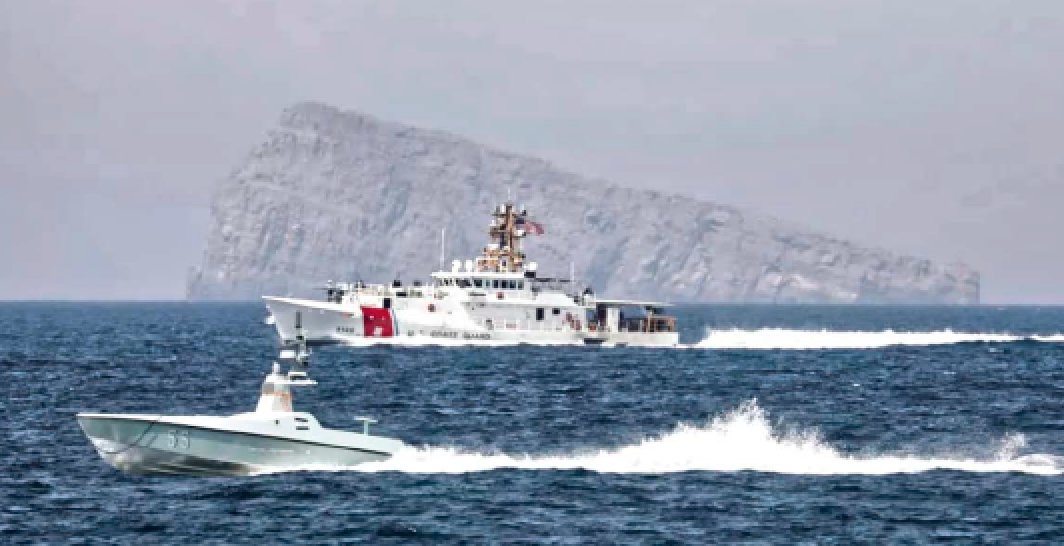 Under the agreement, L3Harris' ASView system will be integrated with BigBear.ai's forecasting computer vision technology to better identify and classify vessels, enhance situational awareness and support manned- unmanned teaming missions.
"Integrating L3Harris' ASView technology and BigBear. ai's AI solutions will increase our ASVs' sophistication by improving contact identification accuracy and pattern-of-life detection for autonomous fleets to inform effective maneuver decisions. Partnering with BigBear.ai reinforces our commitment to delivering dependable and comprehensive autonomous C5ISR-T capabilities to increase survivability and readiness for the fleet."
— Anthony Nigara, President, Maritime, L3Harris
"We are thrilled to partner with L3Harris and combine our cutting-edge AI technology with a key leader in unmanned and autonomous systems. Our advanced AI capabilities enable autonomous vessels to operate with unparalleled efficiency and safety, supporting higher-risk missions, expanding operational reach, and most importantly, saving lives. As the battlespace evolves, autonomous systems will play an increasingly significant role. We look forward to the limitless possibilities that lie ahead."
— Mandy Long, BigBear.ai, Chief Executive Officer
---
Northrop Grumman equipping more USAF platforms with IR countermeasure systems
Northrop Grumman Corporation (NYSE: NOC) continues its work for the U.S. Air Force (USAF) for additional Large Aircraft Infrared Countermeasure (LAIRCM) systems.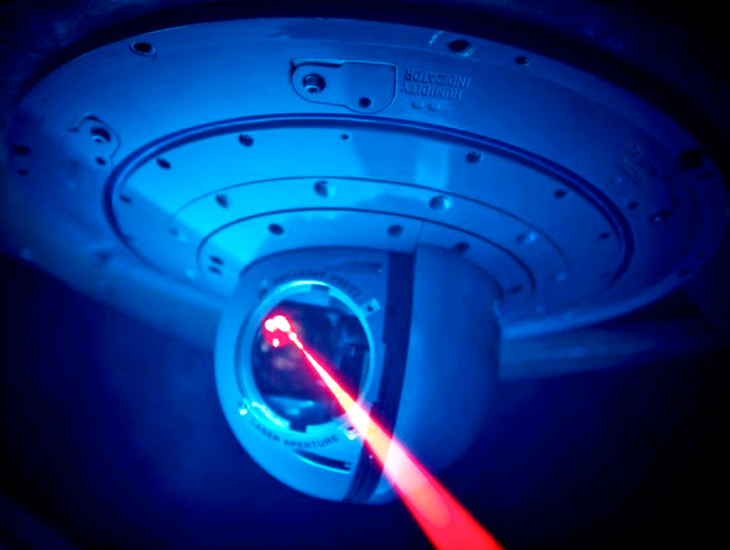 Crucial to keeping aircrews safe, LAIRCM
automatically detects emerging missile threats
and uses a highintensity, laser-based
countermeasure system to track and defeat missiles
Photo is courtesy of Northrop Grumman.
Northrop Grumman received the work as part of an existing indefinite delivery, indefinite quantity contract.
The LAIRCM system defends domestic and international aircrews by detecting, tracking and jamming incoming infrared threats. The system automatically counters advanced infrared missile systems by directing a high-intensity laser beam into the missile seeker.
Under these orders, Northrop Grumman is providing LAIRCM upgrades, modifications and installations on a wide range of U.S. fixed-wing and rotary wing aircraft.
Additionally, this contract covers platforms operated by international customers around the globe.
"With its modular, scalable architecture, LAIRCM can adapt to numerous airframes and add technologies that enhance protection capabilities. This proven approach has enabled us to provide the U.S. Air Force and thousands of aircrews with unmatched protection and aircraft survivability equipment that helps them stay safe against emerging threats."
— Bob Gough, vice president, navigation, targeting and survivability, Northrop Grumman
---
L3Harris to develop U.S.A.F. Common Tactical Edge Network (CTEN)
L3Harris Technologies (NYSE:LHX) has received a U.S. Air Force (USAF) task order award via the Data Link Enterprise indefinite- delivery, indefinite-quantity (IDIQ) to develop a Common Tactical Edge Network (CTEN) providing an aerial military Internet of Things (IoT) to support the Advanced Battle Management System and Joint All-Domain Command and Control (JADC2) initiatives.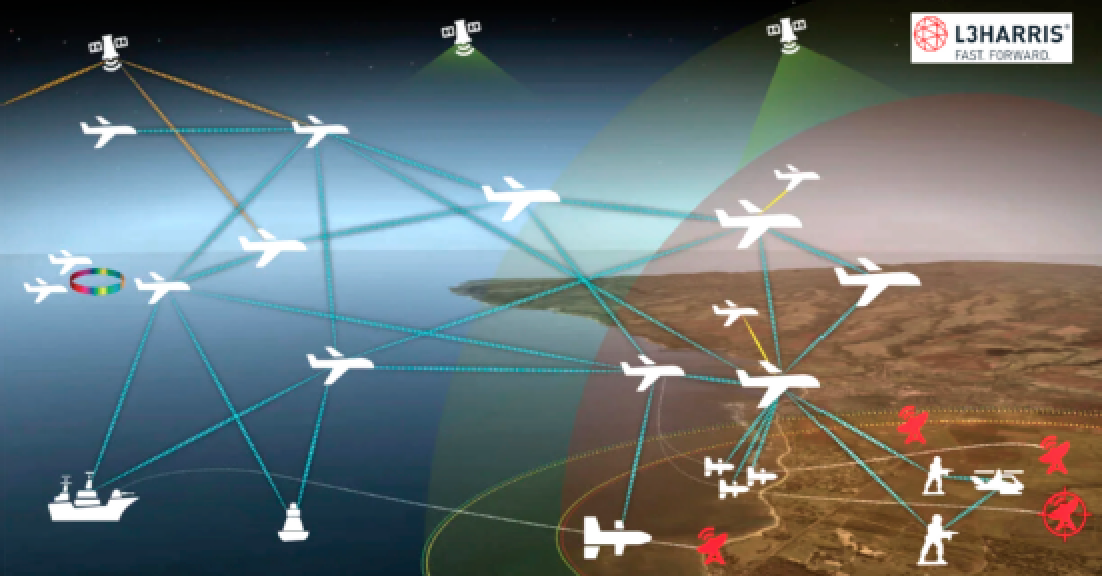 The system will include a meshed network of defense and commercial resources, enhancing aerial interoperability for U.S. and allied forces by incorporating commercial- like, high-speed data processing and sharing at the tactical edge.
CTEN will initially connect USAF aerial platforms that currently operate with incongruent network architectures with the potential to improve connectivity across the entire joint force.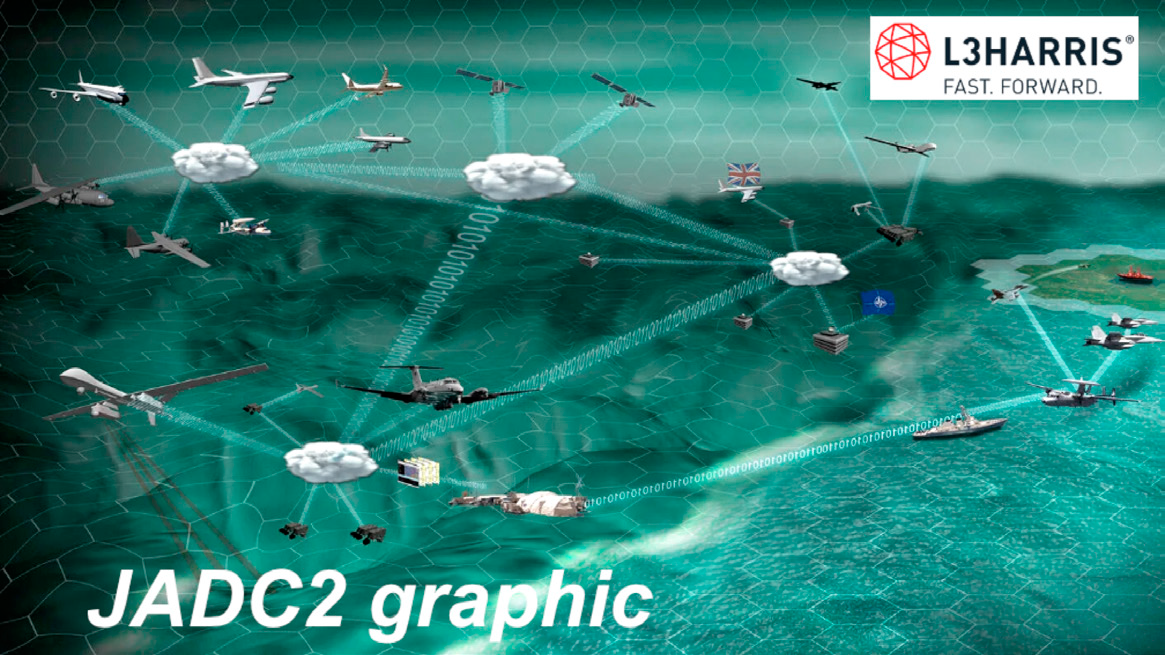 CTEN's data fusion will enable warfighters controlling multiple platforms to think and operate as one, greatly shortening the decision cycle.
The USAF also named L3Harris as a member of the CTEN Consortium in an option under the overarching indefinite-delivery, indefinite-quantity award. As a CTEN Consortium member, L3Harris will collaboratively design the architecture, develop software and conduct systems integration and software maintenance for the CTEN system.
The Data Link Enterprise IDIQ award underscores L3Harris' "Trusted Disruptor" support to the U.S. military's JADC2 efforts and the company's more than 40 years of experience developing, delivering and managing secure multi-domain networking solutions for the U.S. military and programs including the U-2 Dragon Lady, MQ-4 Global Hawk, MQ-9 Reaper and E-4 Advanced Airborne Command Post.
---
Marshall Aerospace unveils ARC-Radar
Marshall Aerospace recently unveiled ARC- Radar, a modular sensor suite that allows operators of tactical transport aircraft to rapidly and temporarily outfit their fleet for intelligence, surveillance and reconnaissance (ISR) missions.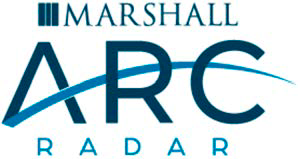 ARC-Radar is the first of several products that will be rolled out within the Marshall Adaptable Role-fit Capability (ARC) family in the near future.
Marshall ARC-Radar solves a key logistical problem facing fleet operators: as ISR tasks require complex combinations of sensitive equipment, system installation tends to require extensive and typically permanent modifications to their aircraft or investment in a purpose- built ISR airframe.
By contrast, Marshall ARC-Radar is a role-fit, palletized solution with no permanent integration and no modifications required, using only existing, aircraft power outlets.
The system comprises a two-panel Leonardo Osprey 30, multi-domain, active, electronically scanned array (AESA) surveillance radar, two modified paratroop doors containing a Marshall- designed and manufactured, ultra-low-profile, conformal radome, a rear pallet containing two, articulated radar mounts and line-replaceable unit (LRU) rack, and a forward pallet containing a mission management console.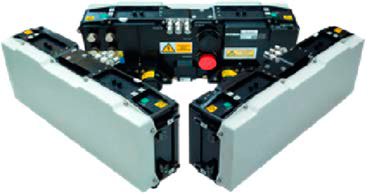 The capabilities of Leonardo's radar, combined with the inherent multi- role flexibility of tactical transport platforms, means that Marshall ARC-Radar's potential applications are remarkably broad, ranging from military ISR land, sea or air missions to applied civilian operations such as search and rescue, humanitarian support, and disaster relief.
Despite being fitted temporarily, the Osprey 30 radar suite maintains full performance during operation.
The entire Marshall system can be fitted or removed in under four hours, guaranteeing minimal aircraft downtime.
No modifications need to be made to the underlying aircraft and there are no performance or handling penalties with the product installed.
The result is that fleet operators are freely able to alter the role of an aircraft on a day-by-day basis.
The role-fit nature of the solution means that operators are not constrained to the availability of a single aircraft.
The system provides significant cost savings by offering the core capability of a dedicated ISR system but with the added flexibility of a transferable multi- mission system using an existing fleet — a potential saving of millions.
The scalable nature of the system also allows for future growth of ISR capability at minimal cost.
"The unique benefit of this roll-on-roll- off system is that it effectively expands the utilisation of existing assets for multi-mission purposes. This means the operator could be transporting troops on a Monday and conducting an ISR mission on a Tuesday with the same aircraft, our solution offers true operational mobility."
— Ben Jakubowski, head of Marshall Aerospace's Future Products team
Marshall ARC-Radar has undergone extensive testing on the Lockheed Martin C-130J Super Hercules platform. In addition to ground-fit trials, a product proving sortie was recently flown with the aim of testing the capability of the radar. During this flight trial, all radar modes were tested and their performance thoroughly verified by Leonardo representatives on a range of static and moving targets of various sizes over both land and sea.
"Marshall's system using our Osprey 30 AESA radar demonstrated performance which looked as good as any similar system I have tested to date," commented, who operated the radar during the flight trial. "The Marshall Team should be immensely proud of the innovative product they have developed."
— Stan Hargreaves, Leonardo's Head of Operational Demonstrations
Additionally, the modular format of the Marshall ARC platform will allow multiple interchangeable missions across various C-130 configurations, as well a wider range of military transport aircraft. Likewise, the system's modularity also provides a simplified future upgrade path for a range of sensors and SATVOM solutions as technology evolves.
---
Mynaric receives order from Loft Federal for CONDOR Mk3 optical comms terminals to support SDA's NExT
Mynaric (NASDAQ: MYNA) (FRA: M0YN) recently entered into a definitive agreement for the sale of CONDOR Mk3 terminals to Loft Federal, a subsidiary of Loft Orbital.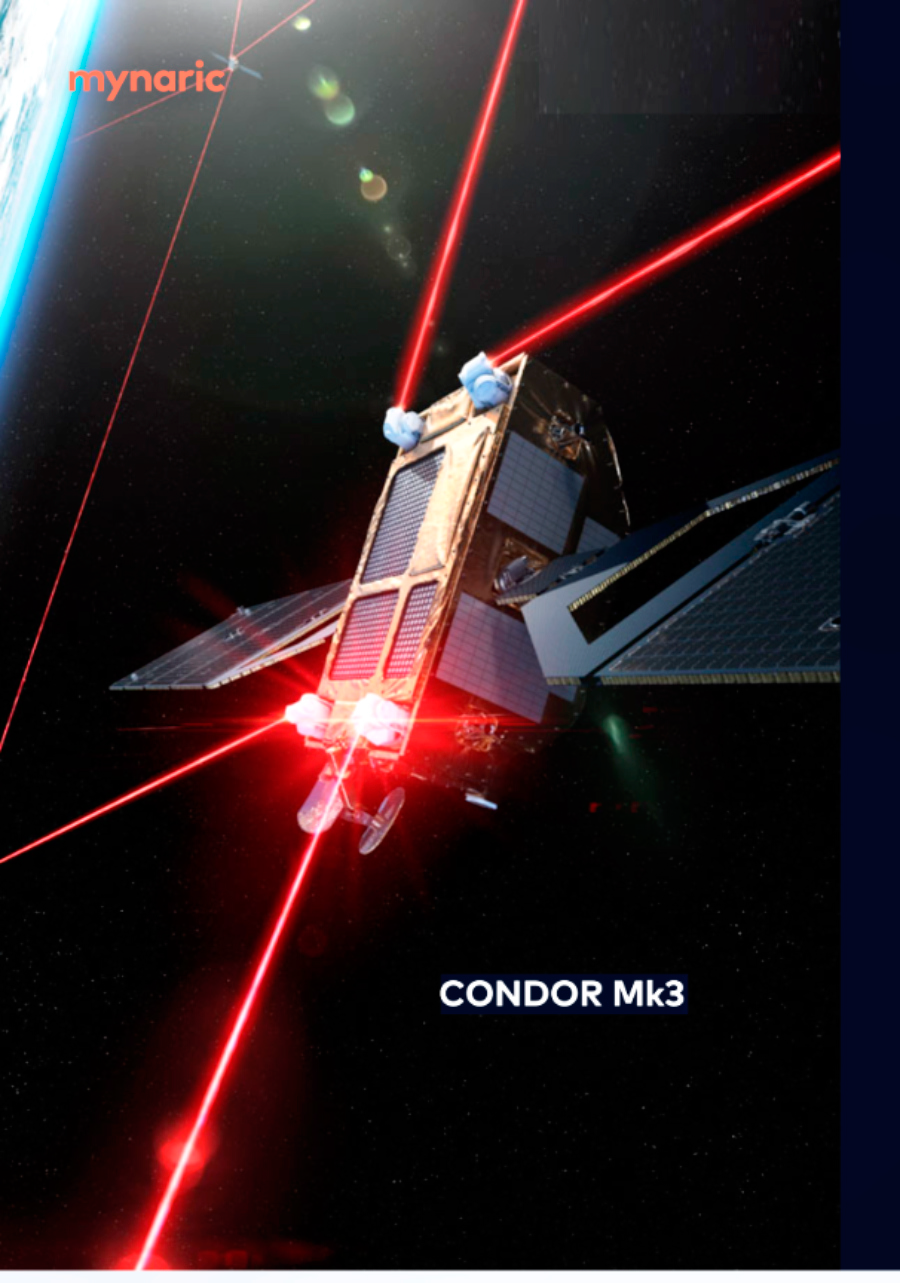 Loft Federal was selected to produce, deploy and operate NExT — the Space Development Agency's (SDA) Experimental Testbed — and will use the terminals to support secure and reliable communications. Terminal deliveries are primarily scheduled for the first half of 2024. The order announced today was received in late 2022 and was already accounted for in the previously disclosed optical communications terminal backlog as of December 31, 2022.
NExT – SDA's Experimental Testbed will demonstrate warfighter utility of emerging mission partner satellite payloads prior to potential incorporation in future tranches. The program will leverage the low latency data transfer and Beyond Line-Of- Sight (BLOS) command and control (C&C) infrastructure established by the Proliferated Warfighter Space Architecture to field and connect additional space vehicles with different mission payload configurations.
Mynaric's CONDOR Mk3 optical communications terminal is specifically designed as a key communication and data transfer system built for mass deployment as part of government and commercial satellite constellations and offers full compatibility with the Space Development Agency's (SDA) interoperability standard. It has previously been selected by Northrop Grumman for the SDA's Tranche 1 Transport and Tracking Layers.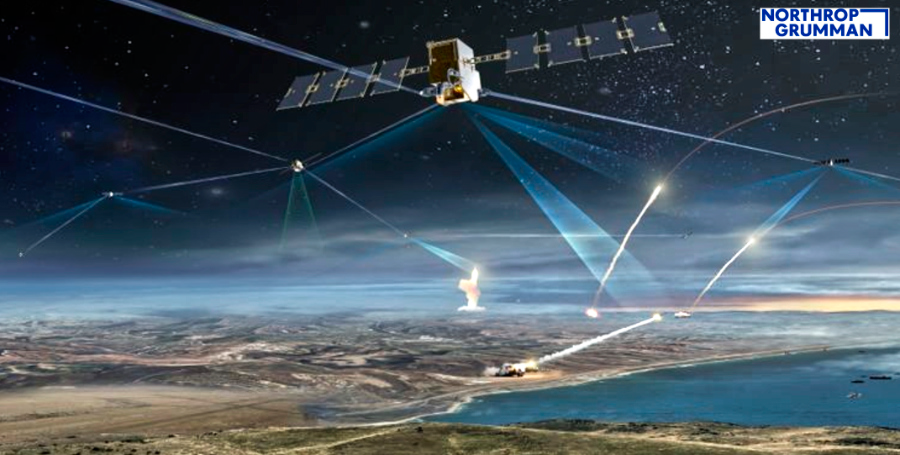 In July of last year, Northrop Grumman Corporation won a
competition to build and deploy a proliferated LEO
constellation of 14 satellites with infrared sensors for the
Space Development Agency's (SDA) Tranche 1 Tracking Layer
(T1TRK). Image is courtesy of Northrop Grumman.
Additionally, Capella Space ordered the terminal for commercial synthetic aperture radar (SAR) satellites, by WARPSPACE for a satellite data relay network and others. It's predecessor, the CONDOR Mk2, was recently delivered to Telesat Government Solutions as part of the DARPA Blackjack program. In addition, Mynaric was named a key development partner for Phase 1 of DARPA's Space-BACN program extending the company's success in the U.S. Government satellite communication market.
"We look forward to working with Loft Federal on this key U.S. Government project and demonstrating the advantages of laser communications for transmitting high volumes of critical data when and where it is needed. Laser communications technology is critical to the network infrastructure in the proliferated low earth orbit environment and beyond and we applaud the U.S. Government for leading the adoption of the technology."
— Tina Ghataore, Chief Commercial Officer of Mynaric
"The CONDOR Mk3 terminal enables us to provide reliable performance on Longbow, our turnkey satellite platform. By using technologies like these that are commercial and produced at scale, we can deliver fast and simple operations on orbit for SDA NExT."
— John Eterno, General Manager at Loft Federal
---