---

---
Viasat UK To Provide SATCOM For Royal Navy's New Type 31 Frigates
Viasat UK Ltd., a subsidiary of global communications company, Viasat Inc. (NASDAQ: VSAT), has been awarded a contract to provide Ultra High Frequency (UHF) satellite communications (SATCOM) for the new Type 31 frigates, to be delivered by Babcock Team 31, for the Royal Navy.

UHF SATCOM is a mission-critical capability that will provide the Type 31 frigates with secure integrated voice and data services for communications between Royal Navy maritime vessels and headquarters. It allows commanders to remain informed and aware of the fleet disposition.
It is also a vital component to enable maritime task group operations, extensively providing secure beyond line of sight (BLOS) communications between ships and mobile units such as sea boats, boarding teams and helicopters, which are all key elements of tactical combat and constabulary maritime operations.
The Type 31 frigate program is designed to deliver to the Royal Navy five flexible and affordable frigates that, alongside the BAE Systems-built Type 26 frigate, will replace the UK's current Type 23 frigates. The Viasat UHF SATCOM solution will provide reliable, dependable BLOS communications for the Royal Navy's Type 31 vessels, when introduced into service.
"This UHF SATCOM capability will ensure the Royal Navy Type 31 frigates will have the robust, secure, world-wide UHF voice and data services it needs for modern warfare operations in the current information advantage environment," said Steve Beeching, Managing Director, Government Systems, Viasat UK. "We are very proud to be able to supply our world-class technology to the UK Ministry of Defence. The importance of the UHF SATCOM capability in enabling defence to co-ordinate limited assets, at its disposal, while effectively supporting Allies globally cannot be understated."
---
Spectra Group In AWE… 2020, That Is…
Spectra Group has recently taken part in the UK Army Warfighting Experiment 2020 (AWE20) demonstrating high-capacity over-the-horizon communications systems.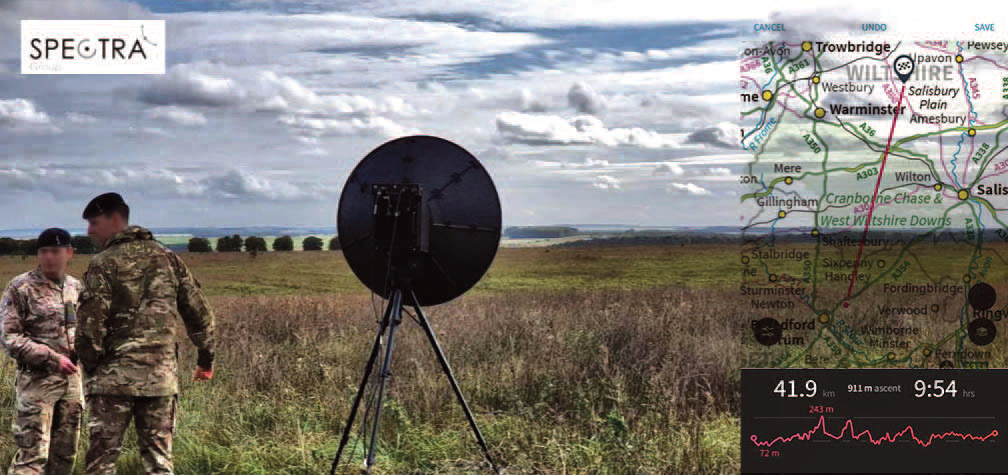 The British Army has established AWE20 as a capability spotlight to explore emerging technologies and identify specific capabilities in the agile Command, Control and Communication (C3) space that are suitable for rapid exploitation. AWE20 aims to push the boundaries of technology and military capability, testing a range of systems by putting them in the hands of the user while giving invaluable military feedback to suppliers.
Previously known as URBan Experimentation (or URBEX), AWE20's purpose is to 'Identify how the Army can exploit developments in technology in the agile C3 arena.' At AWE20, Spectra Group, together with industry partners Comtech, have been demonstrating the advanced troposcatter mobile system known as COMET (Compact Over-the-horizon Mobile Expeditionary Terminal) that provides high capacity, low-latency data links for over-the-horizon communications, without the need to rely on satellites or multiple line-of-sight repeaters.
At AWE20 Spectra demonstrated how the new, innovative, low-RF signature modems can consistently deliver bandwidths far exceeding those possible using satellite communications systems. Sitting alongside Spectra Group's SlingShot satellite tactical communications system, COMET completes a mobile communications suite, enabling Spectra Group to deliver remote, beyond line of sight communications capability, both with and without satellites.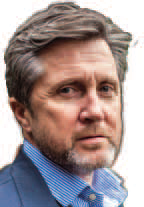 Simon Davies
Simon Davies, President of Spectra Group, said, "It's an important and prestigious step for Spectra Group to take part in AWE20 with the COMET troposcatter system. Feedback has been very positive with users appreciating the ease of use, large bandwidth and overall ability to communicate over the horizon in a potentially satellite and GPS denied environment. Troposcatter and SlingShot offer different yet complimentary capabilities to our users. We're confident that all of our existing and future customers will see the benefits on offer in using both systems side-by-side, to meet every Beyond Line Of Sight communications scenario."
---
Roccor Acquired By Redwire
Redwire has acquired Roccor, a disruptive military and commercial hardware supplier in the rapidly growing smallsat market and a manufacturer of deployable booms, structures, antennas, thermal products, and solar arrays for the space industry — terms of the transaction were not disclosed.

Founded in 2012, Roccor's satellite technologies, solutions, and products are helping to revolutionize spaceflight and are currently being used on missions with NASA, the Department of Defense as well as several commercial space companies. Based in Colorado, Roccor has a proven performance record with more than 75 successfully launched systems in orbit today with additional systems planned to launch next year.
Roccor marks the fourth acquisition by Redwire this year. Redwire was formed in June 2020 following the strategic acquisition of Deep Space Systems and Adcole Space by AE Industrial Partners, LP, a private equity firm specializing in aerospace, defense and government services, power generation, and the specialty industrial markets. Redwire subsequently acquired Made In Space in June, a leader in on-orbit space manufacturing technology.
With the acquisition of Roccor, the Redwire technology portfolio will expand to include high performance and low-cost deployable structure systems designed for commercial and military satellites. Roccor's specialized products, including stand-alone booms, hinges, solar arrays, and antennas, will augment Redwire's current space infrastructure solutions to offer more innovative capabilities and deliver even greater performance at substantially lower costs for its customers.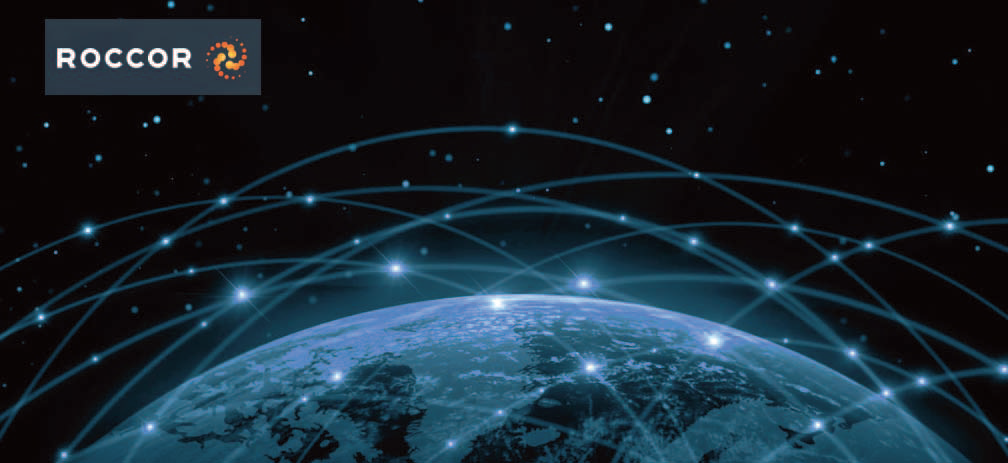 "AE Industrial set out to build Redwire because we recognized a need to bring together fast-growing yet established innovators with companies that possess extensive flight heritage," said Kirk Konert, partner at AEI. "Roccor brings added capabilities, an impressive customer list, and an incredible workforce that we are confident will achieve amazing results as part of Redwire."
"Roccor is exactly the type of company we are looking to add to the Redwire platform—a proven, growth company with a list of top-tier customers, that is also an industry disruptor," said Peter Cannito, Chairman and CEO of Redwire. "We are very excited to work closely with the talented Roccor team to build on their tremendous success and accelerate their advanced technologies."
"Redwire is an exciting company at the forefront of space innovation and development and joining the platform will present Roccor with new opportunities that will lead to the next level of growth," said Chris Pearson, who will continue to lead Roccor as President. "The global satellite industry is growing rapidly, and the financial and operational support from Redwire and AE Industrial will allow us to keep pace with the demands of a constantly evolving industry."
---
U.S. Space Force Awards $552 Million Increment 2 Contracts to Rockwell Collins, L-3 and Raytheon
The United States Space Force's Space and Missile Systems Center competitively awarded the Military Global Positioning System User Equipment (MGUE) Increment (Inc) 2 Miniature Serial Interface (MSI) with Next-Generation Application Specific Integrated Circuit (ASIC) to Rockwell Collins, Inc., L3 Technologies and Raytheon Technologies. The three MSI contracts are valued at $552 million, and will be executed as Middle Tier Acquisition rapid prototyping efforts. The first delivery is scheduled for early fiscal year 2026.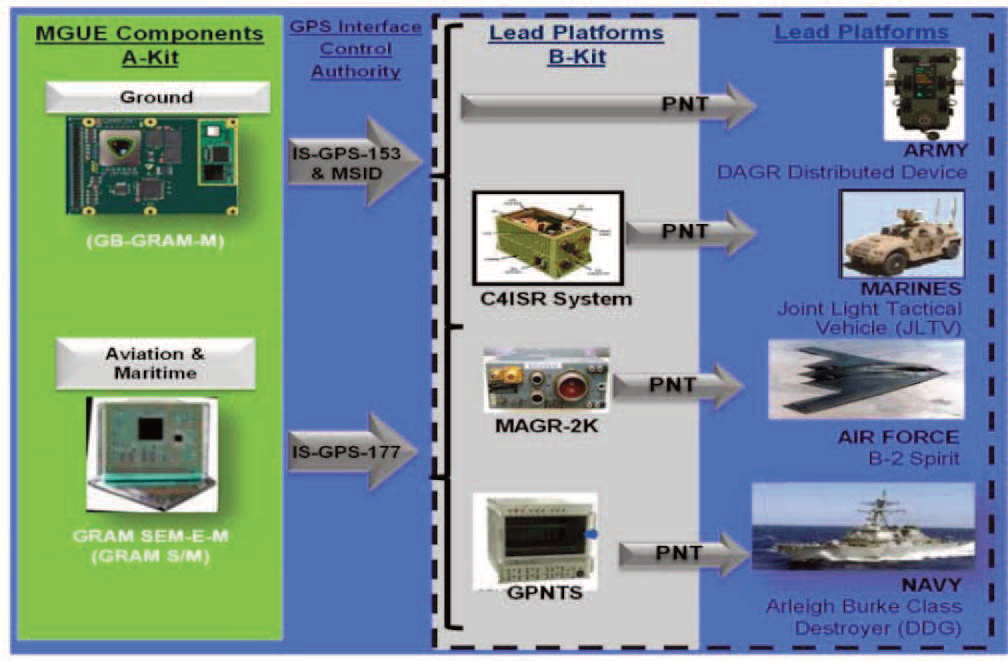 MGUE Inc 2 enables military GPS user equipment to receive allied Global Navigation Satellite System positioning, navigation, and timing (PNT) signals to increase both the resilience and capability of military PNT equipment, and deter attacks on GPS. These signals will supplement GPS-based PNT in accordance with DoD policies regarding usage of allied GNSS signals, ensuring identification and mitigation of cyber risks, and compatibility with existing PNT equipment.
Enhanced processing and security features associated with M-Code drove the decision to develop a smaller and more powerful receiver card for handheld and dismounted applications. The MSI with Next-Generation ASIC will enable Military-Code GPS receiver production, mitigating the obsolescence issue of current ASICs and providing significant security and performance improvements for GPS-enabled weapons systems. MGUE Inc 2 will be compatible with all existing and future spacecraft and ground systems.
The United States Space Force's Space and Missile Systems Center, located at Los Angeles Air Force Base in El Segundo, California, is the center offor acquiring and developing military space systems.
---
Space Operations Command Established By USSF Chief Of Space Operations, General John "Jay" Raymond
In an activation ceremony at Peterson Air Force Base, Colorado, on October 21, Chief of Space Operations, General John "Jay" Raymond, established Space Operations Command, the U.S. Space Force's first of three field commands.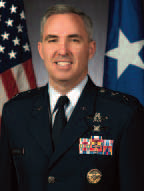 Lt. Gen. Stephen
Whiting
Lt. Gen. Stephen Whiting, who was promoted earlier in the day, assumed command of the new unit, which is mostly formed from the former Air Force units 14th Air Force and Air Force Space Command.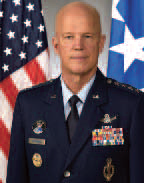 General John "Jay"
Raymond
"As the primary force provider for United States Space Command, you are charged to lead space operations out of this pivot-point, to accelerate the transformation necessary to compete, deter and win a modern conflict, to prepare for war that either begins or extends into space," Raymond said. "I'm convinced a war in space will be fought at high speeds and over great distances. We must be fast and agile, and we must focus on our primary mission, and that's to deter that conflict from happening."
Raymond and Whiting both talked about the decades of heritage inherited by this new organization and its role in preparing warfighters for the space domain.
"Let's be clear: it's the decades of faithful, dedicated, and unparalleled space operations that you, and those who have come before you, have provided which are the foundation of all our new organizations – the new armed service and combatant command alike," Whiting said. "Our charter is to focus exclusively on generating, presenting, and sustaining combat-ready space forces – and those forces will include intelligence, cyber, space operations, and combat support elements. We are structured explicitly for the function of providing space warfighting capability."
With the stand-up of SpOC, the Air Force unit named Space Operations Command at Vandenberg AFB, California, was re-designated as SpOC West, which retains its mission of conducting, integrating, and assessing global space operations in order to deliver combat-relevant space capabilities to combatant commanders, coalition partners, the joint force, and the nation.
"The first step in the organizational changes you are about to witness in the re-designation and assumption of command, is to recognize the inactivation of what we know today as Space Operations Command, Vandenberg AFB, the former 14th Air Force, as it transitions to Space Operations Command West," said Col. Mark Sorapuru, the narrator for the ceremony.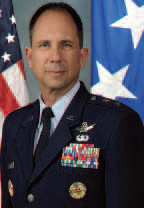 Maj. Gen. John
Shaw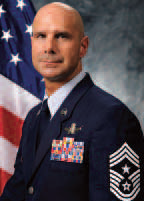 Chief Master Sgt.
John Bentivegna
During the ceremony, Maj. Gen. John Shaw, Commander of the Air Force's SpOC and Combined Forces Space Component Command, and Chief Master Sgt. John Bentivegna, Command Chief of the Air Force's SpOC, furled and cased the former 14th Air Force command flag.
"This is an appropriate time to acknowledge that what we are doing is significant. It's history in the making today," Raymond said. "This ceremony is about you the Space Professionals who under the Air Force Space Command and 14th Air Force flags, built the world's best national security space enterprise."
The 14AF was established March 10, 1943, and conducted fighter and bomber operations over occupied Chinese territory in the China-Burma-India Theater during World War II. It is credited with destroying more than 2,300 enemy aircraft during the war. After standing down in 1960, it was reactivated as 14th Aerospace Force in 1968 to detect foreign missile launches and track objects in space. It moved to Vandenberg and joined then Air Force Space Command in 1993.
"With the creation of the United States Space Force, the 14 AF was re-designated Space Operations Command," Sorapuru said. "Now, its colors are furled, and the illustrious aviation lineage and honors of this organization are returned to the United States Air Force."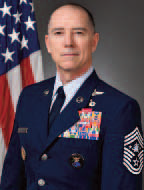 Chief Master Sgt.
Roger A. Towberman
Following the furling of the 14AF flag, General Raymond and Chief Master Sgt. Roger A. Towberman, Senior Enlisted Advisor, U.S. Space Force, took the stage to furl the Air Force Space Command flag as the last command team to lead that organization.
AFSPC was re-designated as USSF December 20, 2019, when the National Defense Authorization Act was signed into law, thereby creating the new service. AFSPC was established September 1, 1982, to serve as the operational command to oversee the Air Force's efforts in space.
"Over the ensuing years, Air Force Space Command focused on consolidating and organizing space capabilities to improve operations," said Sorapuru. "Its first major test came in 1990-1991, when the command provided space capabilities to the warfighter during Operation Desert Storm, in what many have called the First Space War."
AFSPC continued to focus on improving space support to the warfighter through the 90s through the creation of the USSF and being re-designated as USSF. Now it is being re-designated once again to meet the needs of the nation to deliver space capabilities to the joint force.
"To the hundreds of thousands of men and women who have served in Air Force Space Command and to the officers who have commanded that prestigious organization … rest assured that the history and heritage of Air Force Space Command will live on in the Space Operations Command," Sorapuru said.
After retiring the two Air Force units, the field command SpOC was officially activated, and Whiting stepped into his new positon as commander. "Sir, I assume command of Space Operations Command," Whiting said to Raymond. "Even as we grapple with the extraordinary challenges brought by the establishment of our new Service, the United States Space Force, and our new Field Command, Space Operations Command, you can always find grounding in this three-part focus. No matter what changes we encounter, our attention will be laser-locked on our unit, our mission, and our calling."
The ceremony concluded with unveiling the SpOC emblem, and Bentivegna and lower echelon command teams rendering salutes to report for duty. The garrison and delta mission commands established in July now report to SpOC.
www.spoc.spaceforce.mil
---
Americas Space Conference Brings Together Six Nations to Discuss Research, Development Opportunities
In a historic virtual event, six nations of the Americas gathered to focus on coordination, cooperation and collaboration for space research and development opportunities.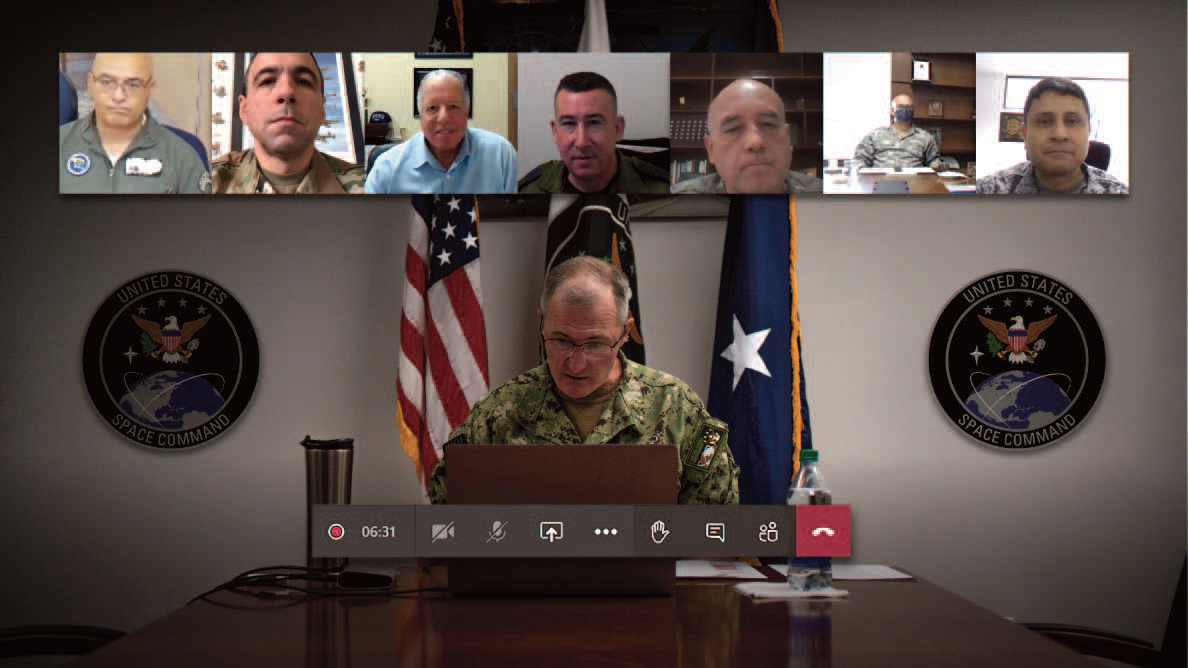 The Americas Space Conference — co-hosted by U.S. Space Command, U.S. Southern Command and the U.S. Space Force — was a two-day event that aligned with the U.S. Department of Defense strategy of multi-national security cooperation and strategic partnership.
Space defense experts from the U.S., Brazil, Chile, Colombia and Peru participated in the conference, and though each nation has different strategies, there are natural overlaps, said U.S. Air Force Lt. Col. Galen Ojala, USSOUTHCOM's Director of Space Forces at Air Forces Southern. "These overlaps are opportunities to solve challenges together," Ojala said.
The participating nations coordinate efforts in regular bilateral agreements, but the conference was a way to identify challenges and opportunities in a multi-lateral forum, said U.S. Army Lt. Col. Peter Atkinson, USSPACECOM's Chief of International Engagements. This was vital as officials work to manage the growing number of bilats where it can be a challenge to share information with common partners with common interests.
The most recent bilat was between the United States and the Republic of Chile during a series of virtual Space Engagement Talks from October 28 to 29.
"Space is a fundamental domain for the security and development of our nations and a relevant variable for the multilateral collaboration among the Air Forces of the American Continent," said Chilean Air Force Maj. Gen. Francisco Torres, Director of Operations.
U.S. Navy Rear Adm. Mike Bernacchi, USSPACECOM Director of Strategy, Plans and Policy, called the conference and subsequent conversation an opportunity to "grow and strengthen the great partnerships we have with each of you. Our space engagements are just the beginning of determining just how strong our future collaboration can be. By facilitating dialogue on the topics of space situational awareness, and cooperation and planning, partnerships with the commercial and civil space industry, these and future talks strengthen all our respective space programs and support the safe and peaceful use of space worldwide."
Partnerships in Latin America are extremely important, he went on the say, and "I hope we can continue to deepen these relationships over time."
In recognizing the extreme importance of space as a new, contested domain "where there are no sidelines," this is one of the most transformational periods in the U.S. military's history, Bernacchi said. The U.S. relies on allies and partners in daily operations, planning, and strategy development to achieve common objectives. In short, the United States cannot go at it alone in space.
"Space debris, of any result, does not stay in one place. It passes through the space traffic of all nations," Bernacchi said. "The only way to truly counter that is to dissuade, deter and establish norms of responsible behavior as we have for the sea, air and land domains."
Cooperation and coordination are defining attributes of space security and shared success in the space domain. The presentations on research and development during this conference were yet another example of where participants could partner, said U.S. Space Force Lt. Gen. William Liquori, Deputy Chief of Space Operations for Strategy, Plans, Programs, Requirements and Analysis. During one of the sessions, Liquori emphasized the participating nations' shared interest in space moving forward.
"The best part of this conference is being able to listen to your thoughts today and to recognize the path forward on how we can continue to work together as we venture into this new frontier," he said. "As sovereign nations, we all have our own goals, our own objectives. But we do have shared interest in the ensuring access to, and peaceful use of the space domain."
More people throughout the world are understanding the importance of space to their everyday lives — including communication, navigation and weather forecasting — and it would be devastating for many people to lose these capabilities, said U.S. Space Force Lt. Col. Bobby Schmitt, USSOUTHCOM's Space Integrated Planning Element Chief.
Peruvian Air Force Maj. Gen. Javier Martín Tuesta Márquez, Head of the Space Agency of Peru, highlighted common interests from the participants with topics such as Space Situational Awareness (SSA), space weather and the use of satellite images to attend multiple needs, especially those related to humanitarian aid in case of disasters.
"The Americas have seen a surge of space activity," Ojala said. "Various civil and defense ministries actively operate and pursue additional capabilities across industry and academia for the good of their people and regional security. On a single overflight of Earth, their satellites support urban planning, crop estimates during COVID, law enforcement, environmental monitoring and territorial security."
The Americas Space Conference was originally scheduled to take place earlier this year in Chile and was again rescheduled for the 36th Space Symposium in Colorado Springs, Colorado. Constraints set forth by the COVID-19 environment led officials to coordinate a virtual event to ensure these vital talks could take place.
Americas Space Conference revolved around the tireless search for the development of space capabilities and the consolidation of alliances in Latin America, Colombian Air Force Brig. Gen. Eliot Gerardo Benavides González, Commander of Human Resources Command, said.
These are extremely important "so that the five countries involved significantly improve access and exploitation of the space domain for the growth and well-being of our peoples," he added. "With a strong commitment to research, innovation, development in nanosatellites, artificial intelligence, propulsion and multiple areas of research across space."
Discussion during the first Americas Space Conference was guided by Dr. Thomas Cooley, U.S. Air Force Research Laboratory's Space Vehicles Directorate Chief Scientist. Cooley is a flag officer-level technical civilian.
Officials expect that as the conference and regional space interest grows, participant numbers will increase. Representatives from Canada observed the conference to get a better understanding of the Latin American participants' space goals and areas where interests overlap, Schmitt said, opening the door to more space integration between the United States, Latin America and Canada in the future.
"This event was extremely useful to equalize the diverse views of the Air Forces of the allied countries on important topics to be developed," Brazilian Air Force Maj. Gen. José Vagner Vital, Executive Vice President of Brazil's Space Systems Commission.
"Common interests were identified and opportunities for joint actions were highlighted. Without a doubt, this event brought the prospect of a promising future for multilateral activities in outer space for the countries of the American continent."
---