Satellite ground networks are in the midst of evolutionary challenges that promise a transformative impact to industry business models and network architectures. Satellite network operators are faced with the demand to create networks capable of operating on a myriad of different waveforms, orbits and constellations — while simultaneously maintaining profitability.
---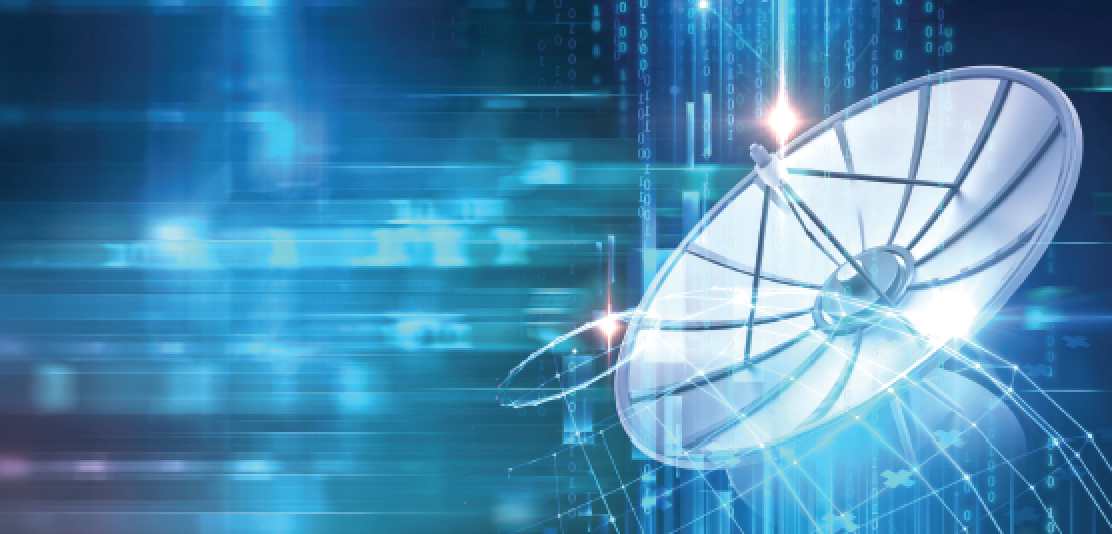 ---
With as many as 50,000 active satellites predicted to be in orbit over the next 10 years, new satellites include Low Earth Orbit (LEO) constellations, such as Starlink (among others), as well as new Medium Earth Orbit (MEO) and Geosynchronous Earth Orbit (GEO) satellites.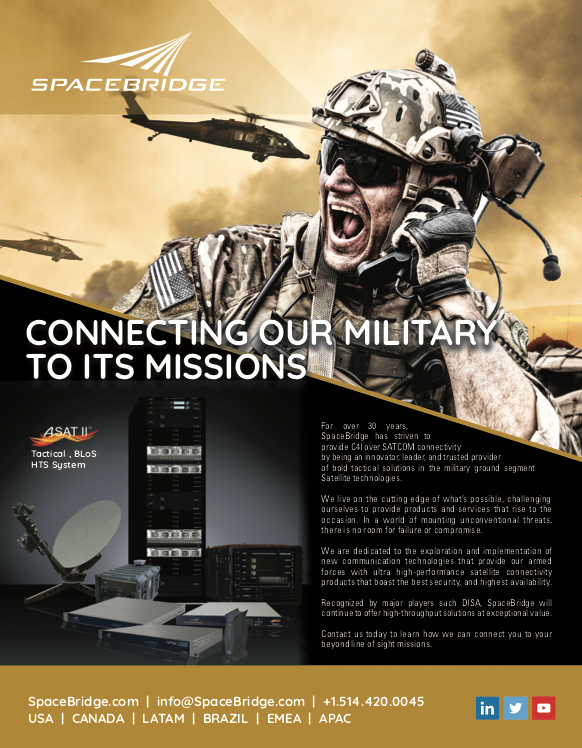 This evolution in the space segment drives the need for SATCOM ground and terminal segments to advance, as well. Specifically, the forward momentum demands resilient and agile networks capable of operating on a myriad of waveforms, orbits and constellations, all the while simultaneously maintaining service quality and operational sustainability.
In the past, a restrictive market of purpose-built proprietary modems thrived. These rigid solutions dominated SATCOM ecosystems for decades, but they're now unfit for a rapidly changing space layer. As Northern Sky Research (NSR) recently reported, legacy "satellite ground networks ... lack the scale and agility necessary to avoid the palpable risk of becoming bottlenecks."
Furthermore, the U.S. Space Force (USSF) in a recent vision document expressed the requirement for agile SATCOM networks and modem terminals — including the ability to seamlessly transition between different SATCOM waveforms, orbits and constellations. The future of satellite communications resides in its ability to become agile and resilient.
The First Step: Digital IF
In a world that's largely migrated from analog technologies to digital versions, SATCOM vendors and operators are positioning to digitize SATCOM networks. Specifically, replacing L-band Intermediate Frequency (IF) transmission systems with Internet Protocol (IP)-based interfaces — creating digital IF.
Replacing L-band transmission systems with digital IF stands to improve system RF performance, network agility and resilience. More importantly, digitized SATCOM modems and network architectures can better take advantage of common hardware, which provides the foundation for virtualization.
With the promise of these many benefits, the movement into digital IF is fast underway as an interoperable standard. In September, industry and agencies within the Department of Defense (DoD) came together to form the Digital Intermediate Frequency Interoperability (DIFI) Consortium.
---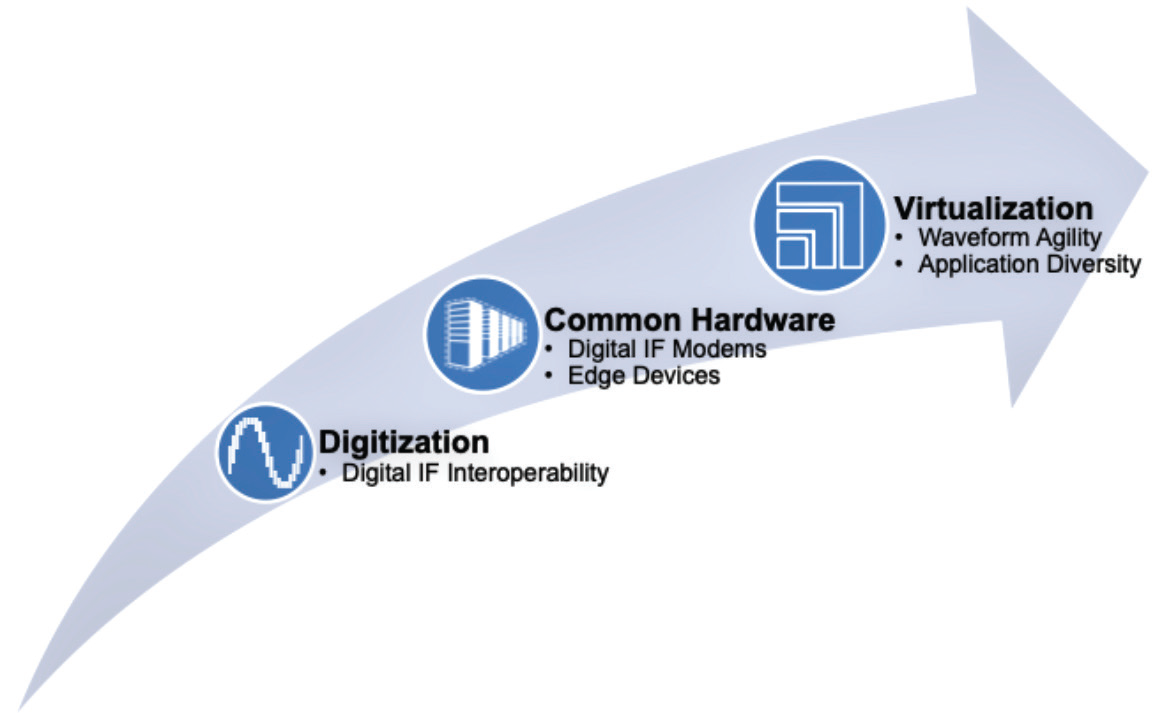 ---
DIFI's mission is to enable the digital transformation of space, satellite and related industries by providing a "simple, open interoperable Digital IF/RF standard that replaces the natural interoperability of analog IF signals and helps prevent vendor lock-in."
With the inclusion of 25 satellite industry and major DoD agencies — including the USSF — DIFI continues to attract members and work toward evolving SATCOM network architectures. Through a reliable digital IF transport, communications can extend across greater distances and leverage cloud capabilities.
"Achieving interoperability across the many networks in the U.S. government that supply, use or consume satellite-related data is a mission critical imperative, especially within the Department of Defense," William Joo, PEO C4I PMW/A 170 Special Projects Engineer and DIFI's Navy representative, said in a DIFI release. "This need becomes even more important when looking across systems used by allies around the world."
From Digitization into Virtualization
Digitization is a key step that eliminates the need for purpose-built hardware that adds complexity and cost to SATCOM networks.
Some of the biggest sunk costs in SATCOM operations are in buying managing hardware and networks and ensuring their longevity. After all, with every new purchase of purpose-built hardware comes new cost (to purchase, install and operate), new workforce operational needs, additional rack space, and another system to manage and monitor. Using virtualization, several applications and functions can be consolidated into common hardware enabled by digitization.
---

---
Instead of buying purpose-built modems for every mission — which costs more over longer design-integrate-deploy lifecycles and stifles innovation — virtualization leverages software migrations instead of hardware migrations.
Virtualization can support numerous functions, eliminating evolutionary bottlenecks that impede faster, less-expensive network migration and reconfiguration—not to mention the development and deployment of continuously emerging technologies.
Performance, agility and resilience are key factors, including for the military efforts under way in JADC2 and in other efforts relying on SATCOM to help provide the competitive edge in the evolving space domain. This can't be done effectively without the rapid scalability, reduced maturation cycles, and reduced barriers to prototyping, testing and deploying new capabilities enabled by virtualized architectures.
Additionally, virtualization accelerates the speed of innovation by fostering a larger pool of competitors where superior functionality can be selected and deployed independent of vendors.
It's clear that digitization and virtualization both promote resilient and agile networks and terminals, which will shape the future of satellite communications. Both concepts provide significant cost savings and increase SATCOM network performance. These principles work well together — a digital IF architecture provides a smooth transition to virtualization, since digital modem processes can now run on common server hardware.
As digitization enables network agility, virtualization enables modem and terminal agility—providing the flexibility and adaptability that will be essential to the continued success and growth of the SATCOM industry.
www.envistacom.com
Dr. Juan Deaton is currently a research scientist at Envistacom, where he is using his 20 years of telecom experience to build virtualized transport satellite systems. In his previous employment with Comtech EF Data, he was engaged in a variety of different types of research like anti-jam waveforms, satellite channel models, and developing LDPC codes for Versa FEC 2. Before working at Comtech EF Data, he worked for the Idaho National Lab, where he researched spectrum optimization, spectrum modeling, and emergency communications. Before the INL, Juan worked for Motorola's CDMA network division where he was the recipient of the 2005 CDMA quality award for developing hands-on training for CDMA cellular equipment deployments. His patented and published work includes spectrum sharing in cellular networks, wireless airborne emergency communications, and mobile advertising. His M.S. and Ph.D. degrees were earned from Virginia Tech and BSEE from the University of Idaho.
---