ULA's Delta Takes U.S.A.F.'s GPS To New Heights
A United Launch Alliance's Delta IV rocket launched from Cape Canaveral early on October 4th, carrying a Global Positioning System (GPS) satellite for the United States Air Force.
The launch was on schedule at the start of a 19-minute window that opened at 12:10 UTC (08:10 local time).
"Congratulations to the entire team on today's successful launch of the GPS IIF-3 satellite," said Jim Sponnick, ULA vice president, Mission Operations. "ULA and our mission partners have a rich heritage with the GPS program and we are proud to have served alongside the government and contractor teams over the last two decades to provide important Global Positioning System capabilities for our national defense and for millions of civilian and commercial users around the world."
This mission was launched aboard a Delta IV Medium-plus configuration vehicle using a ULA single common booster core powered by a Pratt & Whitney Rocketdyne RS-68 main engine, along with two Alliant Techsystems GEM 60 solid rocket motors. The payload was encapsulated by a composite payload fairing and powered by the four-meter diameter upper stage using the PWR RL10B-2 engine. The GPS IIF-3 launch marked the ninth flight of the Delta IV medium+ (4,2) configuration and the 21st flight of the Delta IV family of launch vehicles.
"We are honored to be the primary launch provider for our nation. Reliability, quality, and on-time performance are ULA's hallmarks," said Sponnick. "Our nation's soldiers, sailors, airmen, and Marines rely on our performance in accurately placing our customer's critical payloads in their required orbits."
The Navstar GPS is a constellation of satellites that provides navigation data to military and civilian users worldwide. The system is operated and controlled by the 50th Space Wing, located at Schriever Air Force Base, Colorado.

Addendum from United Launch Alliance
During the successfully launch and deployment of the GPS IIF-3 satellite on Thursday, during the launch, an unexpected data signature with the upper stage engine throughout a portion of the flight was observed. The Delta IV's system design, flight software, vehicle margins and propellant reserves enabled the successful outcome for this mission.
The unexpected signature was seen during second stage performance, as evidenced by a reduced thrust level of the RL10 engine. The onboard inertial guidance and flight control systems compensated for the lower thrust conditions and the Delta second stage delivered the satellite to the proper orbit.
Per standard processes when a flight data item such as this has been identified, ULA and Pratt & Whitney Rocketdyne have formed an investigation team with oversight from major customers. The investigation will thoroughly assess all flight and operational data to determine direct and root causes, and identify/implement appropriate corrective action prior to future flights.
"Though the GPS IIF-3 mission was a complete success, ULA fully understands the challenges of launch and will thoroughly investigate and implement appropriate actions to reliably deliver our customer's critical capabilities to the orbital positions required," said Jim Sponnick, ULA's vice president of Missions Operations.
Statement from Los Angeles Air Force Base
A U.S. Air Force Global Positioning Systems satellite built by Boeing was successfully launched today. The third GPS IIF satellite, Space Vehicle Number 65, was carried aboard a United Launch Alliance Delta IV Launch Vehicle at 8:10 a.m. EDT Oct. 4 from Cape Canaveral Air Force Station, Florida.
This launch marks the first launch of a GPS satellite this year. SVN-65 will assume position A-1, replacing SVN-39 which will be moved to another auxiliary position in the A-plane. The satellite is expected to be set healthy for navigation users approximately 90 days after launch to conduct an extended navigation signal test.
"We, of course, are incredibly pleased with the successful outcome of today's launch. Thanks to the tireless efforts of the 45th and 50th Space Wings, United Launch Alliance, our industry partners, and the Delta IV and GPS IIF launch teams, this morning's launch was flawlessly executed. The talented group of individuals carried out the GPS IIF-3 mission with great diligence and professionalism," said Colonel Bernie Gruber, director of the Space and Missile Systems Center's Global Positioning Systems Directorate.
Since its inception, GPS has progressed from an idea, to a prototype, into a reality. "It's an amazing component of today's technical capabilities and culture, and shows how important our space systems have become to our defense and to our way of life. An incredible number of people around the globe use and depend daily upon GPS and we are proud to serve and provide this service to the nation and our allies," said Col. Gruber.
The new capabilities of the IIF satellites will provide greater navigational accuracy; a more robust signal for commercial aviation and safety-of-life applications, known as the new third civil signal (L5); and a 12-year design life providing long-term service. These upgrades improve anti-jam capabilities for the warfighter and improve security for military and civil users around the world.
The U.S. Air Force, as the developer, operator, and steward of GPS, is committed to maintaining GPS as the "Gold Standard" for providing accurate, reliable and continuous positioning, navigation and timing information to users around the globe.
GPS uses 24 satellites, in six different planes, with a minimum of four satellites per plane, positioned in orbit approximately 11,000 miles above the Earth's surface. The satellites continuously transmit digital radio signals pertaining to the exact time (using atomic clocks) and exact location of the satellites.
The GPS IIF series have a design life of 12 years. With the proper equipment, users can receive these signals to calculate time, location, and velocity. The signals are so accurate that time can be measured to within a millionth of a second, velocity within a fraction of a mile per hour, and location to within feet. Receivers have been developed for use in aircraft, ships, land vehicles, and to hand carry.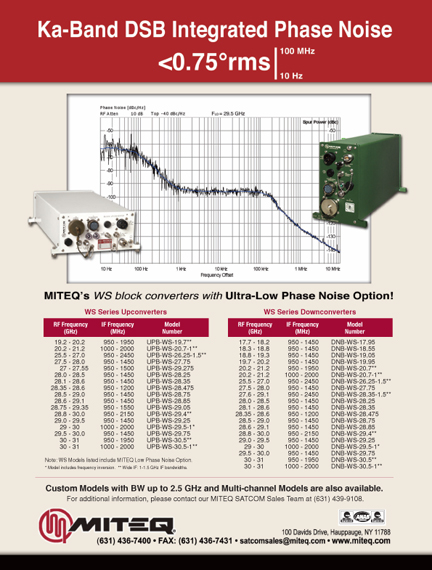 As a result of increased civil and commercial use as well as experience in military operations, the USAF has added the following capabilities and technologies to the GPS IIF series to sustain the space and control segments while improving mission performance:
– Two times greater predicted signal accuracy than heritage satellites
– New L5 signals for more robust civil and commercial aviation
– An on-orbit, reprogrammable processor, receiving software uploads for improved system operation
– Military signal "M-code" and variable power for better resistance to jamming hostile environments, meeting the needs of emerging doctrines of navigation warfare
ULA's next launch is the Atlas V OTV mission for the Air Force, which utilizes a different model RL10 engine. A thorough review and understanding of this issue will be completed prior to certifying the OTV mission for launch.
* * * * * * * * *
Comms Exercise For Reservists In Puerto Rico
The Army Reserve places an emphasis on continually preparing its troops for mobilization.
In recent years, reservists have learned that their services may be obtained by units who they have never trained with or served under; in deployments, this action is called cross-leveling.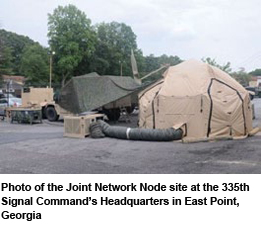 In a fairly unusual move, members of the 324th Expeditionary Signal Battalion voluntarily came on active duty after responding to an open call for personnel by their parent unit, the 335th Signal Command (Theater), when a satellite team critical to network operations suddenly lost key personnel.
Spc. Tremain Coleman got a call to report to military duty on June 26. A multichannel systems operator for the 324th ESB, Coleman volunteered earlier in the month to be available to provide troop support for a short time period. Coleman had heard unofficially that soldiers were needed to help support some training exercises held in Kentucky, but when he arrived at his company's headquarters in East Point, Georgia, Coleman learned that he would be partially responsible for manning a satellite system that provided a direct link for the 335th SC (T) to troops participating in Grecian Firebolt 2012.
"When I reported in to my company, I came in assuming something totally different," said Coleman, a Decatur, Georgia, native. "Once I began to hear what I would be doing, I was like 'Oh! [long pause] Wow!"
The 35th Expeditionary Signal Battalion, a signal unit based in Ponce, Puerto Rico, accepted assignments under the 335th SC (T) to help support Grecian Firebolt, an annual exercise that provides reliable communications support to a number of Army Reserve-directed exercises. Beginning in late May until Aug. 25, Grecian Firebolt 2012 provided support for nearly 22,000 soldiers.
During training, most companies try to practice unit-integrity, making sure they pulled from designated resources so an accurate state of preparedness can be recorded. When five members of the 35th ESB flew to Atlanta prior to the beginning of Grecian Firebolt, it was believed that the team had enough manpower to support the 335th SC (T) with installing and maintaining a robust and responsive tactical communications network at various stateside locations.
By June, the team suddenly saw themselves short two personnel—with the team down to just three members, Sgt. Jose Nieves, the non-commissioned officer in charge of the 35th ESB's Atlanta team, knew that his troops could not manage a 24-hour workload alone.
"Things [had] gotten tough for us very quickly," Nieves said. "Not only had we lost two of our people, but we had just started performing 24-hour operations. So we needed to have someone around to watch the equipment. There was no way that three of us could keep up with a schedule that had us each come and work eight hours every day for two months. We would burn out before the exercise ended."
Nieves, a Moca, Puerto Rico native, put in a request for personnel additions to his home unit, but that effort was denied because of financial considerations. Master Sgt. Michael Irvin, the NCOIC for Grecian Firebolt, decided a more financially and logistically feasible alternative for Nieves was to bring in MOS-qualified soldiers who were assigned to the 335th and were willing to make themselves available for a real-world training mission.
Irvin sent an email to the 359th Theater Tactical Signal Brigade, who then relayed the email down to all of its subordinate units. The 324th ESB, which has a company headquarters in the same building as the 335th SC(T), decided to put out an open work call to any Atlanta-area soldiers who could make themselves available from work or school to help out with a special duty. Coleman, along with Spc. Hayden Lisenbee-Davis and Pfc. Quantoris Weatherspoon, were the soldiers who stepped up and answered their unit's call for assistance.
Asked why 324th ESB personnel were able to step in and help, Sgt. Major Andrea Powell, the command sergeant major of the 324th ESB, wrote in an email response that her unit has an "always available" status, meaning the unit is ready, willing and able to deploy within 72-hours notice. She said that as citizens-soldiers, her troops train to maintain a state of preparedness.
"Reserve soldiers are being used more regularly for peacekeeping and presence missions overseas," Powell said in the email. "Reserves don't do their technical jobs every day on equipment, so they have to work twice as hard to stay proficient in our military occupational specialties."
Although the soldiers were qualified systems operators, Nieves said the troops needed to become familiar with the equipment, namely identifying and troubleshooting the Phoenix, a tactical satellite terminal that allows soldiers to transmit and receive high bandwidth voice, video and data.
An additional barrier the team had to adjust to was the conversation. Each member of the 35th ESB's team spoke fluent Spanish and regularly used it when they shared information. Nieves realized he and his coworkers would not only have to train the augmenting soldiers on how to maintain links or add some on their own, but also restrict the Spanish they often casually used among their regular coworkers.
"When we would talk to [operators in Puerto Rico], we spoke to the distant end in Spanish, then we turned around and spoke to the 324th ESB guys in English," said Spc. Efrain Izquiendo, a satellite communications systems operator with the 35th ESB.
"You can tell this group knew their stuff. When people called from other sites, they were able to help them sync up systems and prepare them for what issues might come up while they are in system. They did a good job of explaining to us what questions people might ask us when we are on shift and what sort of answers we could give them."
All the on-site operators said it took time for the new arrivals to get comfortable with the equipment, noting that some issues took often half a day to resolve. However, Nieves and his soldiers were more than happy to give some of their time to educate their new teammates if it meant an occasional day off.
"When I first met the new soldiers, I told them, 'If you are coming to help, you are welcome here," said Izquiendo, a Ponce, Puerto Rico resident. "We are from Puerto Rico, but we all wear the uniform—we all are in the same boat."
"It's a relief to have them here ... I don't have to work eight to 12 hours every day. We can get a day off now."
Story by Spc. Anthony Hooker, 359th Signal Brigade
* * * * * * * * *
Tactical Considerations
Harris Corporation has received a $297 million Indefinite Delivery/Indefinite Quantity (IDIQ) contract to deliver Falcon® tactical radio systems to the U.S. Department of the Navy.

The five-year contract, awarded by the Space and Naval Warfare Systems Command, enables the Navy to acquire Harris Falcon tactical radios and accessories for ground personnel and small craft tactical requirements.
The contract covers all major radio types and frequency ranges from the Harris Falcon family, including the Falcon III
®
AN/PRC-117G wideband manpack; the Falcon III AN/PRC-152 multiband handheld; and the Falcon II
®
AN/PRC-150(C) high-frequency manpack radios.
The contract is part of Portable Radios Program (PRP), which procures and fields radios for the Office of the Chief of Naval Operations for secure/non-secure voice and data communications, satellite communications, and emergency communications for ships. Harris has been a provider to the PRP program since its inception in 2007.
* * * * * * * * *
Crisis Training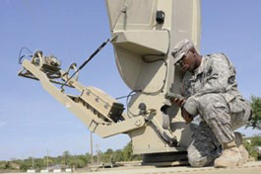 U.S. Army Sgt. Christopher Garmon, native of Greenville, Alabama, and multichannel transmission systems operator-maintainer, assigned to Company B, 63rd Expeditionary Signal Battalion, 35th Signal Brigade, out of Fort Gordon, Georgia, uses a Defense Advanced GPS Receiver atop a Satellite Transportable Terminal in support of the Vibrant Response 13 exercise, at Camp Atterbury, Indiana, last August.
The joint exercise brings various military and civilian agencies together to train on how to assist local, state and federal partners in the event of a national crisis.
(
U.S. Army photo by Sgt. Richard Andrade, 16th Mobile Public Affairs Detachment
)
* * * * * * * * *

This Does Compute...
Trimble has debuted Infrastructure hardware and software that uses Trimble® RTX™ technology (Real-Time eXtended) for high-accuracy Global Navigation Satellite System (GNSS) corrections.

RTX technology uses real-time GNSS corrections from a global reference station network to compute centimeter level positions based on satellite orbit and clock information.
The Trimble NetR9 reference receiver provides advanced global correction data with the addition of Trimble RTX technology. Receiving corrections via either L-band satellite or IP (cellular) communications, high-accuracy absolute positioning can now be achieved worldwide for coordinate and tectonic monitoring. The NetR9 with RTX is ideal for establishing or monitoring CORS station coordinates and static operations for survey campaigns.
Trimble Pivot™ software is an advanced platform for Infrastructure apps that supports a range of capabilities to serve various markets. Within the Infrastructure portfolio, two key applications—Trimble Pivot RTX Real-Time App (RTX) and Trimble Pivot RTX Postprocessed (RTX-PP) App—offer the advantages of absolute positioning techniques using Trimble RTX technology to provide users with centimeter-level real-time position accuracy.
The new Infrastructure apps are ideal for establishing or monitoring station coordinates in Real Time Networks (RTN), measuring station movement for earthquake, volcano, landslide, dam or other monitoring applications, and also providing kinematic and/or static/filtered positions.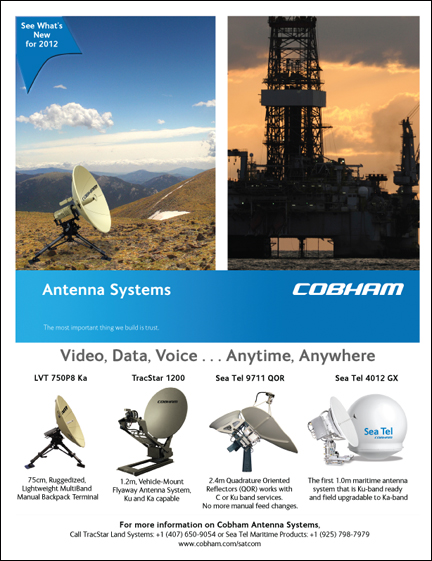 Trimble Pivot RTX App is designed to perform absolute position monitoring in real-time for a network of receivers. This is particularly helpful when operating a network for CORS receivers which may be used in an RTN or for monitoring applications.
The Trimble Pivot RTX App uses a software based RTX engine, so that the receivers which are to be monitored do not require RTX capability onboard. Using GNSS data streaming from a receiver, the Pivot RTX App applies RTX corrections in real-time, monitoring the reference station position.
Trimble Pivot RTX-PP App is designed to perform position monitoring in postprocessing mode. The Pivot RTX-PP App provides highly accurate position results based on the RTX postprocessing technique.
This enables precise determination of initial coordinates for CORS or measurement of displacements after station movement. The Pivot RTX-PP App supports different processing modes: static or kinematic. The static mode enables users to receive highly accurate absolute positions, while the kinematic mode allows users to process data to obtain position measurements during periods of station movement.
* * * * * * * * *
Interoperability, TacComms, + More...
SMi wishes to invite all to attend the 6th annual Mobile Deployable Communications conference taking place in Amsterdam February 7th to 8th, 2013.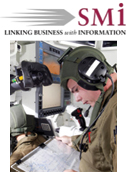 This event will feature an array of expert speakers from across the communications field to address key topics including: CIS networks and tactical communications, C4I standardization, interoperability across the global armed forces, operational experiences and future technologies.
The domination of current events across the defense sector has reignited the need for multinational cooperation through interoperability. This year the conference will address the communication equipment used by our armed forces when deployed illustrating that the practical elements are just as significant as the technology which supports deployed soldiers New developments for the 2013 event include...
– Increased representation from European armed forces and global defence organizations
– Innovative presentations on capabilities and requirements in military communications
– A more detailed and technical approach discussing communication equipment and the technical aspects of military networks will be addressed as a suggestion from past delegates
– More focus on training foreign nationals on how to use current communications systems i.e. the Afghan Army and Police Force
The expert speaker panel...
– Colonel Christine Marteau, Head Telecommunications Technical, DGA, France
– Colonel Horst Treiblmaier, Chief of Communications, Ministry of Defence, Austria
– Colonel Krasimir Yordanov, IT & Security Branch Chief, CIS Directorate, EU Military Staff
– Lieutenant Colonel Piotr Adamski, Senior Staff Officer, Command and Communications Systems Division, Polish Armed Forces
– Major Sebastian Trojanowski, Chief S6, Command Support Brigade, Multinational Corps North East
– Michael Sieber, Assistant Director R&T, European Defence Agency
* * * * * * * * *
Integration Completed
Northrop Grumman Corporation has successfully completed payload integration and the ambient functional test of the U.S. Air Force's Space Based Infrared System's (SBIRS) third highly elliptical orbit (HEO-3) payload.
Lockheed Martin is the SBIRS prime contractor, Northrop Grumman is the payload integrator.
Featuring a mix of geosynchronous (GEO) satellites, hosted payloads in highly elliptical Earth (HEO) orbit, and associated ground hardware and software, the SBIRS program delivers improved missile warning capabilities for the nation while simultaneously providing significant contributions to the military's missile defense, technical intelligence and battlespace awareness mission areas.
Two HEO payloads and the first geosynchronous (GEO-1) satellite have already been launched.
During payload integration, the Northrop Grumman-led team verified the initial electrical functionality after conducting mechanical integration of the payload, harness checks, bond joint checks, command confirmation and primary/secondary power checks.
Once the integration checks were completed, the initial ambient function test provided functional baseline performance and readiness to enter the next phases of testing, electromagnetic interference (EMI) and thermal vacuum characterization testing.
Following the characterization test, the HEO-3 payload will enter its prototype qualification acceptance testing for a scheduled delivery in 2013.
The SBIRS team is led by the Infrared Space Systems Directorate at the U.S. Air Force Space and Missile Systems Center, Los Angeles Air Force Base.
Lockheed Martin Space Systems Company, Sunnyvale, California, is the SBIRS prime contractor, with Northrop Grumman Electronic Systems, Azusa, California, the payload integrator.
Air Force Space Command operates the SBIRS system.