SMC + SPACEX Agreements
The Air Force Space and Missile Systems Center (SMC) and Space Exploration Technologies Corporation (SpaceX) have formally amended the Cooperative Research and Development Agreement (CRADA) between the two organizations for Evolved Expendable Launch Vehicle (EELV) Certification of the Falcon 9 Launch System.

These updates incorporated lessons learned from the on-going certification process and will streamline the execution of the certification process.
The amended CRADA incorporates all of the Independent Review Committee's recommendations, including clarification that the SMC Commander, as the Certifying Official, has the authority to grant certification based on a New Entrant's demonstrated capability to design, produce, qualify, and deliver their launch system.
Additionally, New Entrants will provide future mission assurance support required to deliver National Security Space (NSS) payloads to specific orbits on a specific schedule with a specific level of risk.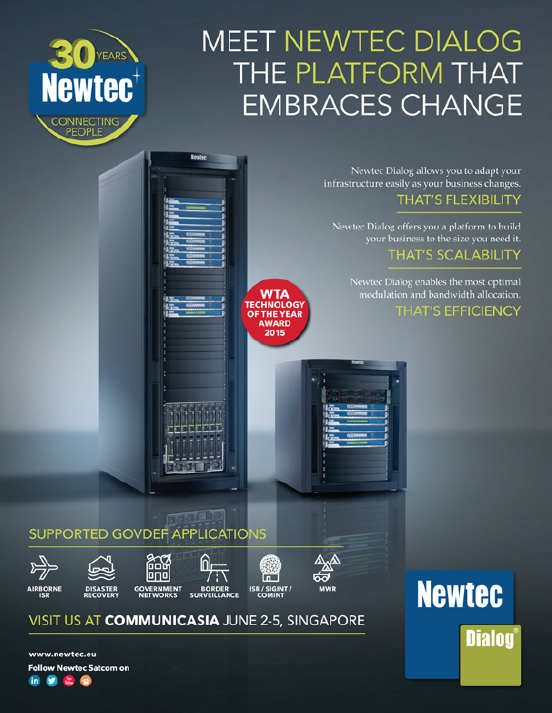 Among other things, these changes allow SpaceX certification with some open work, provided there are jointly approved handling plans in place for work to support potential NSS mission processing timelines.

"The updated CRADA captures important lessons learned along the way about the process and allows the flexibility to certify SpaceX when ready, while maintaining our 'laser focus on mission success'," said Lt. Gen. Sam Greaves, Commander, SMC.
Gwynne Shotwell, President & Chief Operating Officer, SpaceX, said, "We look forward to completing the certification process and competing for EELV missions."
Certification of the Falcon 9 Launch System (with the Falcon 9 v1.1 as the baseline configuration) is expected no later than June 2015.
Both SpaceX and the Air Force see these CRADA modifications as a positive step towards strengthening U.S. national security through continued competition in the Evolved Expendable Launch Vehicle program.
---
Nano-satellites may soon communicate from Space To Boots On The Ground
Tiny Army satellites may someday provide Soldiers with voice, data and even visual communications in remote areas, which lack such communications—already some of that technology has been successfully tested, Dr. Travis Taylor said.
Taylor is the senior scientist for Space Division, U.S. Army Space and Missile Defense Command - Tech Center, or SMDC, at Redstone Arsenal, Alabama.
In many remote areas, where Soldiers operate today, Army radio Over-The-Horizon (OTH)communication from the field to higher headquarters like the brigade is nonexistent, Taylor said.
To address this gap in coverage, Army scientists and researchers built the SMDC-ONE nanosatellite, he said, the ONE standing for Orbital Nanosatellite Effect. "It's basically a cellphone tower in space, except it's not for cellphones, it's for Army radios," Taylor said.
SMDC-ONE is a technology demonstration, he said, adding that one has been successfully tested. The satellite is up in space right now, communicating. Three more are scheduled to launch this year and an undetermined number will be launched next year, as well.
"Hopefully, we're at a point in the process where the technology is proven and they're wanted, perhaps three to five years" from now, Taylor said.
"If we put five to 12 of these small satellites in orbit, it will cover most areas Soldiers are operating, providing them real-time, all the time" communications, he said. Once it has been proven it can be done, it will be time to start to deploy a "real constellation" of them, which the warfighters can use.
What if a Soldier not only wants to communicate, but wants to see if there is a threat or something of interest over the next hill or the other side of a city, Taylor asked rhetorically.
The answer is an imaging satellite, which is several times larger than SMDC-ONE, but still considered nano, he said. This satellite, which is still unnamed, will be given a space test-flight in February, launched from the International Space Station.
The imaging satellite will produce a ground resolution of two to three meters, he said. That is high enough resolution to inform a Soldier if he is looking at a tank or a truck. Or, if there is smoke in an urban area, the Soldier will be able to tell which building it's coming from. "This is capability the Army doesn't have right now."
Once the technology is successfully demonstrated, the next step will be to establish the process for how it works and provide training to the Soldiers.
"The first step is proving we can collect [the data] and the next step is disseminating it," he said. For example, a squad leader might need to ask [a] brigade for an image over the next hill. Someone at brigade would need to prioritize that request, because the satellite can only process one image at a time, usually in about a minute.
Then, the data from that image or even the image itself would need to be pushed out to the Soldier on the ground, he said. The details are still fuzzy about how all of that would work, so the focus for now is getting through the demonstration phase.
The technology is already proven, Taylor said. The biggest challenge is getting the satellites hitched on a ride into space, where they would be in Low Earth Orbit (LEO). Most are launched now by piggybacking them as part of a larger payload of a spaceship.
One problem is, you cannot put rocket motors on these to change their orbits, because it is considered too dangerous for the mothership and the other payloads, he said, meaning it could inadvertently explode.
When the mothership drops off its payloads, the Army satellite might not be in an optimal position in space since the mothership cannot zigzag around dropping off each payload in different places where their optimal orbits are located.
"So, we developed a clever way around that," Taylor said, holding up a plastic container about the size and shape of a fancy pill bottle.
"This is an actual rocket motor, made from a plastic printer," he said. "Inside is liquid nitric oxide and a sparker—just like a barbeque lighter inside—so the nitric oxide combusts with the plastic when the sparker is fired".
"That's your rocket fuel. Then you have a very good rocket motor." Once the rocket motor puts the satellite in the correct orbit, the satellite still needs to orient its solar panel array so it is continuously tracking the sun and collecting energy, he said.
To do that, the satellite contains three wheels spinning in the x, y and z axis called momentum wheels, he said. They act like gyros and can be programmed by speeding or slowing each one to adjust the orbit or orientation of the spacecraft. There are also magnetic torque rods in the satellite that interact with the magnetic field of the Earth to help align it.
Once in space, the satellites are not completely immune from damage, Taylor said. In addition to space debris, there are solar flares and coronal mass ejections that could penetrate the satellite's shielding. "But we do everything we can to harden and ruggedize them."
These satellites are very inexpensive, he said, adding the biggest cost is the launch.
"It's exciting to work with spacecraft that can actually help warfighters in the field of the future," Taylor said. "We've had many would-be users tell us that if they had this, they'd use it tomorrow, so I think the odds are good this will be something we see in the future."
Story by David Vergun.
---
TACNAV Systems From KVH Ordered TO The Tune Of $1.5 Million
KVH Industries, Inc. has received a $1.5 million contract for the delivery of tactical navigation systems for use by an international military customer in an armored vehicle application.
A variant of KVH's TACNAV TLS and TACNAV Light, the system is designed to help military vehicle crews maintain 100 percent situational awareness. The hardware shipments for this order are expected to be made in 2015. Program management and engineering services will be provided as part of this order.
All of KVH's TACNAV military vehicle navigation systems provide unjammable precision navigation, heading, and pointing data for vehicle drivers, crews, and commanders. TACNAV can also serve as a heading and position source for situational awareness. The TACNAV system ordered today combines characteristics of TACNAV TLS and TACNAV Light, and features a compact design, continuous heading and pointing data output, and a flexible architecture that allows it to function as either a standalone navigation module or as the heart of an expanded, multifunctional TACNAV system. The system is designed to integrate with Battle Management Systems (BMS) and is a vital component for effective battlefield management.
TACNAV systems are currently in use by the U.S. Army and Marine Corps, as well as many allied customers.
---
First Modernized Enterprise Terminal Commissioned @ Wahiawa Facility
The Wahiawa Satellite Communications (SATCOM) Facility Hawaii held a ribbon cutting ceremony to mark the start of a new era with the commissioning of the first operational AN/GSC-52B(V5) Modernized Enterprise Terminal (MET) on April 16.
Commander, Naval Computer and Telecommunications Area Master Station, Pacific (NCTAMS PAC), Capt. William A. Dodge Jr., opened the ceremony by paying homage to Wahiawa's long history of providing satellite communications, which began three years before the Soviet Union launched Sputnik in 1957 through a program called Moon Relay.
"We are here today to begin to retire the aging workhorse of Department of Defense satellite communications, the AN/FSC-78 terminals, and commission the new AN/GSC-52B(V5) Modernization of Enterprise Terminal (MET)," said Dodge. "The AN/FSC-78 terminals operated in the X-band frequency range and were some of the first to provide the Department of Defense with a man-made satellite global communications capability."
"Today, in partnership with the Army Enterprise Information Systems Program Office, this MET installation is the first of three to replace the 40 year old AN/FSC-78's here in Wahiawa, and will provide a significant increase in our ability to provide joint commanders in the Pacific with command and control of their forces," Dodge continued.
The MET program is intended to modernize fixed X-band Enterprise Terminals by eventually replacing all existing AN/FSC-78 X-band and AN/GSC-70 Ka STARS (Ka-band) terminals.
The AN/GSC-52B(V5) MET is capable of operating in both the X- and Ka-band frequency ranges and provides greater bandwidth capacity than both of its predecessors.
This allows Enterprise Information Systems to better support the expanding requirement for Earth terminals capable of interfacing with both the Wideband Global Satellite (WGS) constellation and legacy satellite systems such as the Defense Satellite Communications System (DSCS).
"This project modernizes the existing AN/FSC-78 earth terminal by replacing it with a 12.2 meter Large Fixed Antenna (LFA), a new antenna group, and modernized fixed operating group," said Dodge. "These upgrades will significantly reduce the operating space and improves the power and cooling budget within the building.
"The Modernization Enterprise Terminals will support Internet Protocol and Dedicated Circuit connectivity within the Department of Defense Information Network (DoDIN), providing critical C5I reach-back capability."
Army Program Executive Officer for Enterprise Information Systems, Douglas K. Wilstie, also led the ceremony as part of the official party.
Wilstie commented that in addition to the state-of-the-art technology provided by the AN/GSC-52B(V5) MET terminal, "...the MET program provides the project manager of the Defense Communications and Army Transmission Systems with an advanced, strategic terminal architecture that allows for equipment commonality lowering acquisition, logistics, and life cycle costs."
The AN/GSC-52B(V5) MET will soon be installed at other teleport facilities around the world to include: Camp Roberts, California; Fort Buckner, Okinawa; Lago di Patria, Italy; Landstuhl and Ramstein, Germany; Northwest, Virginia; and Bahrain.
At ceremony's end, the DoD's first MET was thus officially commissioned, named "Wahiawa East MET-1," and immediately began operations supporting joint forces throughout the Pacific.
Story by U.S. Fleet Cyber Command U.S. TENTH Fleet
---
Providing Connectivity Between Afghanistan + U.S. Defense Logicstics Agency
Delivering food, fuel, and other vital supplies to U.S. military personnel operating in remote areas of Afghanistan is not an easy task.

An important first step is finding out which supplies are needed at what location and relaying that information back along the supply chain from Afghanistan to the point of shipment, often in the United States.
In most cases, such communications are only possible via satellite because a local infrastructure does not exist or has been damaged by war. And satellite connections to small in-country networks require on-site technicians to install and set up ground antennas.
For the past two years, Intelsat General and By Light Professional IT Services have teamed up to provide the U.S. Defense Logistics Agency (DLA) with connections between U.S. and allied supply officers in Afghanistan and the DLA's global network of warehouses and shipping facilities.
As the prime contractor, By Light has established and maintained the connection, while Intelsat General has provided the link between Afghanistan and the DLA network via two Intelsat satellites and two teleports.
The DLA provides the U.S. military and its allied forces with a full spectrum of logistics, acquisition and technical services, from food, guns, uniforms, and medical supplies to construction equipment and vehicles.

The agency also supports humanitarian relief efforts at home and abroad, including the 2011 Japanese earthquake and hurricanes Isaac and Sandy in 2012 in the United States.
The agency processes nearly 100,000 requests every day from troops and federal agencies around the globe asking for supplies and other materials.
To help the DLA communicate with supply officers stationed in Afghanistan, By Light sent technicians there two years ago to establish ground services at multiple sites located around the war-torn country.
The technicians set up the ground equipment to establish small virtual private networks that were then connected to the Intelsat satellites. Requests for equipment and other support go over the Intelsat network to the DLA enterprise network.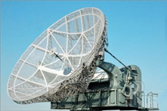 By Light has set the DLA up as a virtual network operator so that the agency can receive the requests and communicate directly with personal in Afghanistan.
"Once we got the network set up, we haven't had any problems," said Jeff Adelman CS2-SB Program Manager of By Light. "Intelsat General's end-to-end solution and capacity to meet surge requirements coupled with By Light's operational support has exceeded DLA's expectations."
By Light provides comprehensive end-to-end satellite systems engineering to Federal and State Governments, as well as a variety of commercial clients. The company's solutions consist of various strategic and tactical satellite services, including design, integration, installation, operations, maintenance, and training.
In addition to the company's work with Intelsat General, By Light is a Professional Services and Certified Training Partner for iDirect Technologies and iDirect Government Technologies (iGT). By Light provides certified iDirect and Global VSAT Forum (GVF) training as well as custom SATCOM/VSAT training for industry personnel and deploying War Fighters and contractors.
www.intelsatgeneral.com/
www.by-light.com/
---