Lockheed Martin—Antenna Assemblies Delivered
Lockheed Martin has completed, and is preparing to install, the navigation, communication, and hosted payload antenna assemblies for the first satellite of the next generation Global Positioning System, known as GPS III.
Seven antenna assemblies, produced at Lockheed Martin's Newtown, Pennsylvania, facility were delivered to the company's GPS III Processing Facility (GPF) near Denver, Colorado, on June 14th. The antennas will be installed on the first GPS III space vehicle (SV 01), which Lockheed Martin will deliver to the U.S. Air Force on schedule, "flight-ready," in 2014.
The new antennas for GPS III SV 01 will provide the satellite's capability to send and/or receive data for Earth-coverage and military earth-coverage navigation; a UHF crosslink for inter-satellite data transfer; telemetry, tracking and control for satellite-ground communications; and data acquisition and communication for the nuclear detection system hosted payload.
The antenna designs enable three to eight times greater anti-jamming signal power to be broadcast to military users across the globe when compared to previous GPS generations.
"These antennas on the next generation of GPS III satellites will transmit data utilized by more than one billion users with navigation, positioning and timing needs," explained Keoki Jackson, vice president of Lockheed Martin's Navigation Systems mission area. "We have become reliant on GPS for providing signals that affect everything from cell phones and wristwatches, to shipping containers and commercial air traffic, to ATMs and financial transactions worldwide."
GPS III is a critically important program for the Air Force, affordably replacing aging GPS satellites in orbit, while improving capability to meet the evolving demands of military, commercial and civilian users.
GPS III satellites will deliver three times better accuracy, include enhancements which extend spacecraft life 25 percent further than the prior GPS block, and a new civil signal designed to be interoperable with international global navigation satellite systems.
The production of the first GPS III satellite continues on schedule. Recent testing of the SV 01 bus—the portion of the space vehicle that carries mission payloads and hosts them in orbit—assured that all bus subsystems are functioning normally and that they are ready for final integration with the satellite's navigation payload.
This milestone follows February's successful initial power on of the SV 01 spacecraft bus, which demonstrated the electrical-mechanical integration, validated the satellite's interfaces and led the way for functional electrical hardware-software integration testing.
Lockheed Martin is currently under contract for production of the first four GPS III satellites (SV 01-04), and has received advanced procurement funding for long-lead components for the fifth, sixth, seventh and eighth satellites (SV 05-08).
The GPS III team is led by the Global Positioning Systems Directorate at the U.S. Air Force Space and Missile Systems Center. Lockheed Martin is the GPS III prime contractor with teammates ITT Exelis, General Dynamics, Infinity Systems Engineering, Honeywell, ATK and other subcontractors. Air Force Space Command's 2nd Space Operations Squadron (2SOPS), based at Schriever Air Force Base, Colorado, manages and operates the GPS constellation for both civil and military users.
* * * * * * * * *
AFSC + Lockheed Martin—AEHF Advances
The US Air Force and Lockheed Martin team successfully delivered the third Advanced Extremely High Frequency communication satellite to Cape Canaveral Air Force Station, Florida, where it will be prepared for launch aboard a United Launch Alliance Atlas V launch vehicle.
AEHF-3 completed its California-to-Florida journey July 10th aboard an Air Force C-5 Galaxy aircraft, operated by the 60th Air Mobility Wing from Travis Air Force Base, California. Over the next several months, the satellite will undergo final launch preparations, including encapsulation in the rocket's payload fairing, and transport to Launch Complex 41 at CCAFS for integration with the Atlas V. AEHF-3 is scheduled to launch in fall 2013. AEHF is a joint service satellite communications system that will provide survivable, global, secure, protected, and jam-resistant communications for high-priority military ground, sea and air assets. The AEHF system is the follow-on to the Milstar system, augmenting, improving and expanding the Department of Defense's Military Satellite Communications architecture.
AEHF-3 was procured from Lockheed Martin Space Systems Company by the MILSATCOM Systems Directorate, part of the Air Force's Space and Missile Systems Center.
* * * * * * * * *
Northrop Grumman—Arrested Development
Northrop Grumman Corporation and the U.S. Navy have completed the first arrested landing of the X-47B Unmanned Combat Air System (UCAS) carrier demonstration aircraft on the deck of the USS George H.W. Bush (CVN 77).
The Northrop Grumman-built aircraft landed at 12:23 p.m. Eastern time on July 10th, while the aircraft carrier was under way off the coast of Virginia—this marks the latest and most significant achievement for the program during carrier sea trials, which began in May.
The X-47B aircraft took off from Naval Air Station (NAS) Patuxent River, Md., July 10. A mission operator aboard the carrier took control of the aircraft and monitored the flight operations, which included several planned precision approaches in preparation for the first arrested landing. During the testing, the X-47B completed the 35 minute journey from Pax River to the carrier and caught the three-wire with the aircraft's tailhook. The arrested landing effectively brought the aircraft from approximately 145 knots to stop in less than 350 feet.
The arrested landings aboard the Bush mark the third major aviation achievement by the UCAS-D program since May. On May 14, the X-47B became the first unmanned aircraft to be catapult launched from a Nimitz class aircraft carrier. On May 17, the aircraft performed the first in a series of precision approaches and touch-and-go landings on a carrier by an unmanned system.
Northrop Grumman is the Navy's UCAS-D prime contractor. The company designed and produced the program's two X-47B air vehicles. An integrated test team of Northrop Grumman and Navy personnel executed the rigorous flight test and carrier suitability test sequence that culminated in today's first arrested landing of an autonomous unmanned aircraft. Northrop Grumman's UCAS-D industry team includes Pratt & Whitney, GKN Aerospace, Eaton, General Electric, UTC Aerospace Systems, Dell, Honeywell, Moog, Wind River, Parker Aerospace, Rockwell Collins and Lockheed Martin.
* * * * * * * * *
U.S. Army—Taking On Golden Coyote
Any training exercise presents challenges to soldiers participating in them. While the word challenge means something different to each soldier, one challenge remains across the board—communication—one, if not, the most vital requirements to all soldiers, regardless of their military occupational specialty. This was proven again at Camp Rapid in South Dakota.
Capt. Frank Brown, communications officer with Headquarters and Headquarters Detachment, 213th Regional Support Group, Pennsylvania Army National Guard, faced the challenge of setting up and maintaining the various means of communication used by 213th RSG soldiers during Golden Coyote, an annual training exercise, held in the Black Hills of South Dakota.
The exercise provides U.S. service members from 11 states and four foreign nations training opportunities in logistical and tactical environments in addition to real world missions such as bridge construction and humanitarian aid.
"We're charged with providing voice and data communication assets to the Regional Support Group," said Brown, who calls Harrisburg, Pennsylvania, home. "We're also pulling voice and data from the signal support elements from the 443rd signal, providing [non-classified Internet protocol router] and [secret Internet protocol router] voice and data through those services."
Brown accepted the position of brigade signal officer, prior to Golden Coyote, after being approached by Lt. Col. Robby Robinson, Executive Officer for 213th RSG.
"I've only been in the position for two to three months, so I'm still assessing my soldiers and their capabilities and we're trying to find common ground, who's good at what, and task them accordingly and share that knowledge amongst the soldiers so that we all learn from each other," said Brown.
Brown and his soldiers began their work in a building on Camp Rapid the 213th RSG used as a headquarters. He established a working network within the building before heading out to the field with his team. While in the field, Brown and his team faced several obstacles.
"We have several FOB's displaced by hundreds of miles, so the communication challenges are going to be unique," said Brown. "The learning curve of some of the communication assets we've had to deploy, due to the displaced locations, is something that some of us haven't touched in several years."
Brown assisted his soldiers setting up various communication equipment such as a radio antennas, which widen the range on military radios and multiple systems such as the deployed digital training campus and a mobile satellite dish enabling Internet connectivity for units in the field.
Spending time in the field is nothing new to Brown who enlisted into the Marine Corps after he graduated high school in 1993.
"I joined the active duty Marine Corp as a parachute rigger […] then I joined the Marine Security Force in Washington state, served out there for a couple years, and I transferred up to Maine to a cold weather infantry unit up there," Brown said.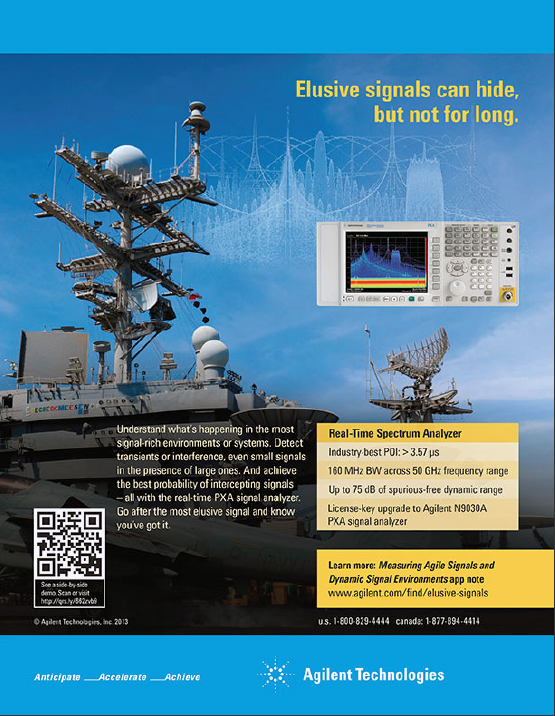 During his time in Maine, Brown went to college majoring in criminology. After spending some years in Maine, Brown transferred to Pennsylvania to attend Indiana University of Pennsylvania.
"At that point I was going to the University of Maine, in the Marine Reserves up there as an infantryman, and I wanted to transfer to IUP for criminology program, they had one of the better degree programs for criminology there."
Brown transferred to the Pennsylvania Guard during his time at IUP, leaving the enlisted ranks and joining the officer corps with a direct commission he received from IUP.
My friend's dad was a first sergeant in the signal battalion, so the transition was easy, added Brown.
Despite the challenges he and his soldiers faced, such as weather and technical issues, Brown looked forward to the training during Golden Coyote and had confidence in his soldiers.
"I'm looking forward to the challenges out here. I'm looking forward to getting to collaborate with my soldiers' and build a cohesive team there so we can overcome the challenges that the signal community is going to bring us in the future," said Brown. "I have a good group of soldiers in the section, so we are going to do the best we can to support the [213th RSG]."
Story by Sgt. Coltin Heller, 109th Mobile Public Affairs Detachment, U.S. Army
* * * * * * * * *
SMC & SpaceX—CRADA Now In Place
The Space and Missile Systems Center has signed a Cooperative Research and Development Agreement (CRADA) with Space Exploration Technologies Corp., better known as SpaceX, as part of the company's effort to certify its Falcon 9 v1.1 Launch System for National Security Space (NSS) missions.
This cooperative agreement facilitates data exchanges and protects proprietary and export-controlled data. The CRADA will be in effect until all certification activities are complete.
A CRADA enables the Air Force to evaluate the Falcon 9 v1.1 launch system according to the Air Force's New Entrant Certification Guide (NECG). As part of the evaluation, SMC and SpaceX will look at the Falcon 9 v1.1's flight history, vehicle design, reliability, process maturity, safety systems, manufacturing and operations, systems engineering, risk management and launch facilities.
SMC will monitor at least three certification flights to meet the flight history requirements outlined in the NECG. Once the evaluation process is complete, the SMC commander will make the final determination whether SpaceX has the capability to successfully launch NSS missions using the Falcon 9 v1.1.
SMC anticipates entering into additional CRADAs with SpaceX to evaluate its Falcon Heavy rocket and with Orbital Sciences for its Antares launch vehicle.
"Certifying Evolved Expendable Launch Vehicle's for new entrants is in keeping with the Air Force strategic intent to promote the viability of multiple domestic EELV-class launch providers as soon as feasible," said Col. William Hodgkiss, Launch Systems director.
Currently, United Launch Alliance's Delta IV and Atlas V are the only certified launch vehicles capable of lifting NSS payloads into orbit. The addition of multiple certified launch vehicle providers bolsters assured access to space by providing more options for the warfighter to place needed capabilities on orbit.
While certification does not guarantee a contract award, it does enable a company to compete for launch contracts. Those contracts could be awarded as early as Fiscal Year 2015 with launch services provided as early as Fiscal Year 2017.