---
Deployed Warfighters Need A Taste Of Home Via Satellite.
In March of 2020, our entire world screeched to a halt as the COVID-19 pandemic made its way to our country and began to spread.
---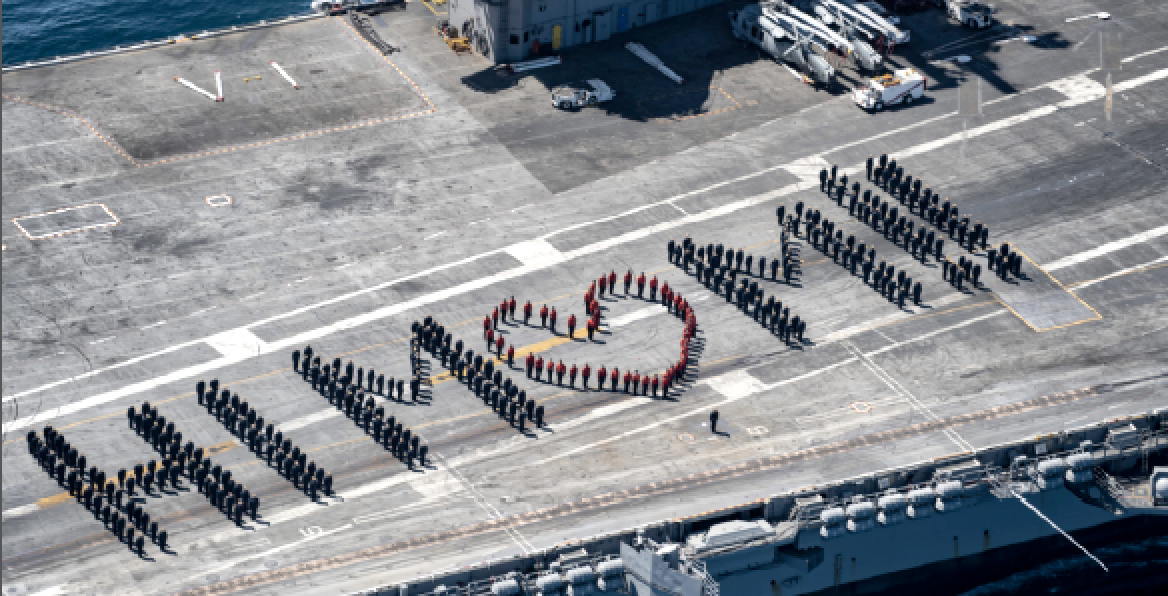 ---
In the year that followed, Americans had to sacrifice so many things. They were asked to stay inside with their families and only leave for supplies and emergencies. Non-essential workers were asked by their employers to work from home.
Parents and children had to navigate online learning as schools shut down. And families were asked to not see friends and loved ones — especially elderly parents and grandparents — for fear of spreading a terrible disease.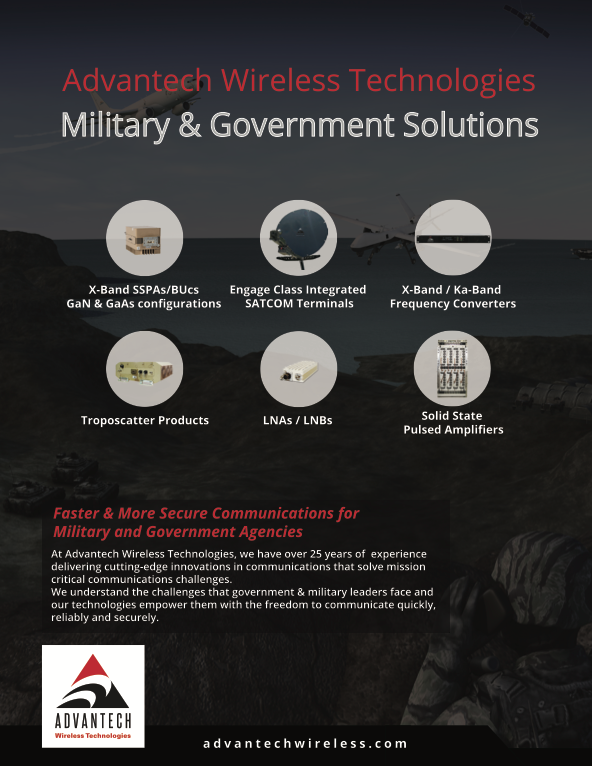 For the most part, Americans did their part. But they did gripe about it.
In some cases, they coped by watching too much TV. Some got through by eating their feelings. And — in some rare cases — people used the pandemic and associated lockdowns for self-improvement. However, unlike the men and women of America's military, they had choices as to how they spent their time during the pandemic.
The U.S. Navy personnel that were unfortunate enough to be deployed aboard ships at sea when the pandemic became a problem were trapped on board those ships. Other warfighters were forced to shelter in place where they were deployed. All of them were far from their friends and families and without the comforts available to them back at home.
The fact is, the normal, day-to-day conveniences that the average American has access to — even at the height of a pandemic — are unavailable to the American warfighter and sailor stationed far away from home or on a ship at sea.
The stark differences between life at home and life while deployed are only magnified in situations such as the COVID-19 pandemic, when timelines and deployments are extended by unforeseen circumstances.
For example, think about interacting with loved ones and close family members. Many Americans became frustrated during the pandemic because they couldn't see their parents, grandparents, friends and other loved ones in person. They could Facetime them or chat with them via any number of video conferencing applications so that — even if they couldn't be with them — they could see and talk to them face-to-face.
That wasn't possible for warfighters. Military personnel, including Navy sailors, had to miss birthdays, holidays and other special occasions during the pandemic. They couldn't even have face-to-face interactions with loved ones as the most basic of video conferencing services are unavailable to them, due to a lack of connectivity.
This same lack of face-to-face communication kept warfighters and sailors from benefiting from other services and solutions that average Americans had at their disposal during the pandemic.
When there's no connectivity, telemedicine consultations with mental health professionals and other specialists that are a possibility for Americans are not available for deployed warfighters. The same can be said about online and distance learning solutions. The basic ability to log on to online classes and training opportunities that are available to many children and working professionals across America is simply not available for warfighters.
Finally, think about entertainment during quarantine, lockdowns and stay-at-home orders. The average American has weeks or months-worth of binge-worthy content available to them from a variety of multiple streaming companies. While they were watching Tiger King, The Queen's Gambit or Wandavision to pass the time, Navy sailors were stuck onboard ships that didn't have the connectivity or capability to stream content.
That's just scratching the surface of what these brave men and women have to live without — simple, ordinary services and online conveniences, such as online banking, social networking and other online services, aren't available to them. There are things that the ordinary American takes for granted as "just a part of modern life." But those same things would be extravagant luxuries for the average warfighter deployed to a distant location or onboard a ship at sea. That disparity is a problem that the military cannot afford.
---

---
Why Connectivity Matters
Readiness is a buzzword that gets thrown around a lot by Congress and military decision-makers. We want armed forces with high readiness — prepared to fight multiple enemies on multiple fronts at any given time, should the need arise. But to have readiness, we need to have soldiers. And we can't recruit and retain warfighters if a pandemic is going to force them to live inside a time capsule — a ship at sea with no modern technologies, services, or capabilities — for more than a year at a time. What young person would actively sign up for that?
We also can't have readiness with a military that is demoralized and suffering from depression or other mental health challenges as a result of increased stress and being isolated away from their loved ones back at home. Military suicides rose 20 percent last year. While we have no surefire evidence that this is a direct result of the COVID-19 pandemic, the timing makes it seem more than a coincidence to some military decision-makers.
"COVID adds stress," U.S. Air Force Chief of Staff General Charles Brown recently shared in public remarks. "From a suicide perspective, we are on a path to be as bad as last year. And that's not just an Air Force problem, this is a national problem because COVID adds some additional stressors – a fear of the unknown for certain folks."
For America to have a battle-ready military, this problem must be solved. We need warfighters that are both physically and mentally fit. We're not going to have that when soldiers are deployed, put under incredible stress and then cut off from their support systems by distance and an inability to use basic, widely available technologies.
Connectivity is no longer "nice to have" for our Navy and the larger, military community. It's essential. It's needed if warfighters are going to have a decent quality of life, high morale, and mental wellbeing. Giving warfighters connectivity is the only way we're going to have a battle-ready military.
What Can We Do To Fix This?
Recently, Congress inquired about best practices for bringing basic connectivity — the kind of connectivity that virtually every American enjoys at home — to the warfighter. The assumption is that, should they identify a good solution for delivering this connectivity to the warfighter, they're going to work to fund it.
"From a suicide perspective, we are on a path to be as bad as last year. And that's not just an Air Force problem, this is a national problem because COVID adds some additional stressors…" – said General Brown. Commercial satellite is the clear path forward for delivering connectivity to these warfighters, even if they're deployed to places that the military would consider Disconnected, Intermittent, Limited bandwidth (DIL) environments. In fact, with the emergence of the next generation of commercial satellites called High-Throughput Satellites (HTS). With their placement in orbits closer to Earth, commercial satellite providers are certainly capable of delivering fiber-like connectivity to practically any location on the planet.
Other advancements in satellite hardware and terminals have led to the introduction of new, mobile solutions that can be easily transported to and implemented in remote locations and on ships at sea. These new solutions are self-contained, weatherproof, and house all necessary electronic equipment needed to enable satellite connectivity. They were specifically designed to deliver an extremely simplified, unobtrusive installation that can be easily cross-decked from vessel-to-vessel or transported from vessel to shore.
These satellite advancements mean that we can give Navy sailors aboard ships-at-sea, and warfighters deployed to the most remote places on the planet, similar connectivity that they could receive from the comfort of their own homes — and we can do it quickly and easily.
All that is needed to promptly make this happen is for Congress and the military to signal that this is a priority "mission" and deliver the funding necessary to make connectivity for warfighters a reality.
With morale, welfare and military readiness on the line – can they really afford not to take immediate action?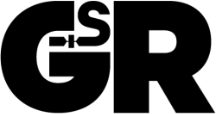 This article first appeared on GovSat and is reprinted in MilsatMagazine with permission from GSR and SES GS.
For additional information on how today's advanced COMSATCOM services can meet the military's requirements in DIL environments, select this direct link to download a copy of "High Throughput on the High Seas." ses-gs.com/govsat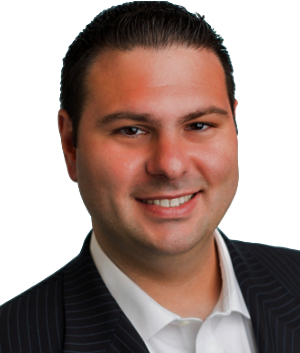 Ryan Schradin is the Executive Editor of GovSat Report. A communications expert and journalist with more than a decade of experience, Ryan has edited and contributed to multiple, popular, online trade publications that are focused on government technology, satellite, unified communications and network infrastructure. His work includes editing and writing for the GovSat Report, The Modern Network, Public Sector View, and Cloud Sprawl. His work for the GovSat Report includes editing content, establishing editorial direction, contributing articles about satellite news and trends, and