In a time of fiscal austerity, open architecture systems provide a means to integrate varying systems and enable warfighters to leverage the full capabilities of these systems.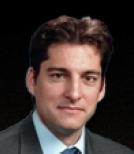 Spectrum awareness will play a crucial role in future intelligence, surveillance and reconnaissance (ISR) missions. Open architecture software that allows end-users to connect to a network and use real time data from multiple battlefield sensors provides a revolutionary step forward in improving force protection posture and targeting capabilities.
An example of this approach is the recent collaborative effort between U.S. Special Operations Command (SOCOM) and Harris Corporation to field an integrated battlefield networking capability that provides sensor information to tactical users. When SOCOM approached Harris, the plan was to make it possible for a number of sensors to interact with each other and deliver real-time sensor data to tactical users, using a system that employs an open architecture framework.
Special Operations Research, Development and Acquisition Command (SORDAC) selected this approach due to the mix of equipment currently in-use by SOCOM personnel. SOCOM has been highly effective in deploying a range of Commercial Off-The-Shelf (COTS) and developmental technologies to support the ISR needs of SOCOM's warfighters.
Recently, SOCOM identified the requisite to network these technologies in order to improve C2 and automate the exchange of ISR information for tactical users. The decision to work with Harris Corporation, a seasoned veteran in the world of tactical communications, has led to the expedient creation of an open architecture routing software solution that can reside on current network elements—tablets, laptops or sensors.

This effort, named SteelShadow, has enabled SOCOM to successfully address one of the principal needs identified by SORDAC's Special Reconnaissance Surveillance and Exploitation Program Office: the requirement for networked tactical signals intelligence systems. The result of this effort has enabled improved spectrum awareness, improved situational awareness and ultimately an improved set of tools to execute SOCOM missions.
SteelShadow Solution
SteelShadow is an open architecture routing software that enables remote C2 and secure distribution of mission-critical information from sensors to a range of other sensors and display devices. It is a solution that requires no new hardware, no additional devices. Leveraging readily available technology, SteelShadow works as a network plug-and-play option for many of the COTS intelligence, surveillance and reconnaissance technologies that SOCOM acquired in recent years. "It's a lightweight routing applications that can reside on existing equipment," said one Harris executive.
This software enables connection to a range of sensors, making current SOCOM radio and sensor capabilities in the SOCOM portfolio able to distribute situational awareness data to Windows or Android-based devices. Using a framework compliant with SOCOM's platforms, existing tools are allowed to view information from devices and sensors in a way they could not have previously managed, such as multiple simultaneous sensor inputs.
The software will allow SOCOM to display information on varying output formats, including RaptorX, Google, and Mobile Map. "One of the key goals of the program was to provide options for end-users, enable them to select the sensors, the communications medium or the display devices that best support their mission profile."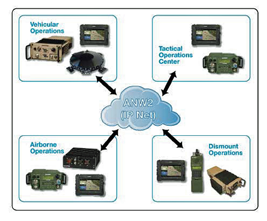 Due to the security requirements identified by SOCOM, Harris optimized the software for the Adaptive Networking Widebrand Waveform (ANW2).
SteelShadow software uses this wireless mobile ad-hoc networking waveform, which provides flexible architecture and is ideally suited to meet SRSE's requirements for a secure type 1 network.
When SOCOM initially laid out the requirements, the software objectives included automatic exchange of sensor information, device status, collaborative solutions, as well as chat and file transfer support, including the networking capability needed to be compatible to sensors currently in SOCOM's inventory, and to support future variants that SOCOM intends to field. To this end, an interface control document was created for industry to support future sensor integration.
Because of the nature of SOCOM's need to field capabilities quickly, off-the-shelf technologies come into play. This can lead to complications when varying technologies are unable interface due to differences in hardware and software standards.
Software that enables collaboration among these COTS products will improve the value derived from these acquisitions. SOCOM and Harris' work on SteelShadow is a prime example of what open architecture can do to reduce costs and time to deployment and enable the full benefit of existing technologies.
Benefits
SOCOM's approach to SteelShadow enabled the command to quickly assess the ability of Harris to deliver the solution. As Harris has significant domain experience, and many of the software elements required by SOCOM already developed, the company was able to demonstrate these capabilities quickly—and at a low cost.
The initial demonstration occurred after just 90 days and at a fraction of the cost that SOCOM might have spent to develop this initial capability without leveraging existing software and hardware. Since the initial technology assessment, Harris and SOCOM have built upon these capabilities to further enhance this solution. Through this creative and cost effective approach, SOCOM and Harris were able to address a significant technological gap.
The benefits of the SteelShadow program are plentiful. Through it, SOCOM will be able to leverage existing training and knowledge of chat, file transfer and other radio programs—meaning operators already have the necessary knowledge to employ the software. This solution also has the advantage of Harris' IP management tools, which have proven effective after industry-based investment in research and development. Additionally, the ability to leverage sensor equipment that is already in-use enhances the operational life span of these technologies, thereby furthering cost efficiency.
Industry Implications
SOCOM has significant flexibility enabling the procurement of necessary technologies far more rapidly as well as capitalizing on the ability to reach out to partners in industry, academia, and the services to translate a wide array of equipment and technologies into robust warfighting capabilities. This is the sort of resourcefulness that the Pentagon expects as a result of the Better Buying Power 3.0 program.
On April 13, Chief of Naval Operations, Adm. Jonathan Greenert, said that the Navy and Marine Corps need to get better at repurposing and reusing existing capabilities instead of looking to field new ones every time a requirement changes. The decision made by SOCOM to seek out industry's readily available technologies is a route that all the services should consider as such is highly cost-effective and takes significantly less time to produce the desired end-results.
---