With the space industry on a shift from hardware to software in all possible ways, parabolic antenna manufacturers are relying on modularity to help ensure the mission even as it is changing. In the case of antenna systems, reflectors, positioners, or even feeds can be purchased ahead of time and swapped out or replaced at the time of need instead of replacing an entire antenna system.
Transforming Fixed Into Flexible

Trifold transportable antenna system. Photo provided by Kratos.
The U.S. Space Force, along with the rest of the Department of Defense (DoD), continuously seeks out ways to make the space segment more reliable and redundant like including commercial satellites as a resource in their network. In the ground segment, there is no readily available commercial antenna hardware that supports the exact specifications and security requirements of a particular mission to use as a resource without going through a new procurement process.
When antenna system parts can be easily removed, added, and upgraded, the inherently fixed nature of a parabolic antenna becomes more flexible in order for it to adapt to military conditions such as adversary attacks, accidental interference, on-orbit failures, or increased bandwidth requirements without causing a major service interruption. Although antennas will always maintain a certain degree of complex customization to fit individual mission needs, some manufacturers have managed to incorporate interchangeable parts in ways that were not considered possible before that do not compromise Army Strategic Command (ARTSRAT) performance.
These interchangeable parts are turning what were once complex modifications into more simplified plug-and-play tasks so that any person in the field can modify an antenna in response to critical mission changes in a timely manner. Most importantly, there is the effect that interchangeable parts have on total mission cost.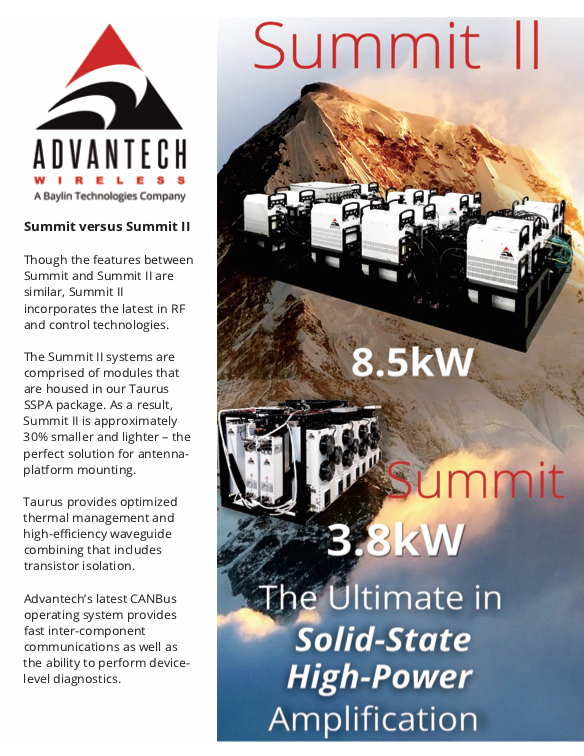 Leveraging modularity for existing antenna systems enables the ability to add entirely new mission capabilities with reset, sustainment, or upgrade funding for modular components, which is often easier to achieve than funding for a brand-new antenna system.
Maintain Constant Access to a Space Segment
It used to be unthinkable to transplant a feed from one antenna and easily install it in another with reliable results. Today, it is possible to move feeds and parts of feeds can also be removed and used in multiple places to repurpose existing assets. The U.S. Air Force leveraged this capability when they successfully moved C-, Ku-, Ka-, X-, and X/Ka- multi-frequency feeds from 3.4 meter trifold antennas into 4 meter systems to support expanded mission requirements.
When the U.S. Army required a rapid, quick-deployable terminal, their onsite personnel were able to swap out a 3.9 meter trifold transportable antenna feed to a 4.0 meter antenna to meet that need.
Whatever the catalyst, interchangeable feeds can save the military thousands to hundreds of thousands of dollars, depending on the feed type.
Easier Management of Multi-site, Mixed Antenna Requirements
Like feed-swapping, the ability to use the same exact hub specifications for a variety of antenna apertures allows for the same exact RF system design to be used to achieve various mission specific EIRPs (Effective Isotropic Radiated Power commonly understood as "transmit capabilities") and G/T (Antenna Gain /Total Noise Temperature commonly understood as "receive sensitivity"). As a case in point, when 5.6, 8.1 and 9.4 meter Ka-Band antennas can all share the same hub, a multi-site project with mixed antenna requirements would use just one RF design and system configuration that can be mounted into any one of the three antennas. This capability enables quicker program deployment, reduced downtime and lower cost on design work, training, and installation.

The value of this modularity feature is underscored when major players begin selecting contractors with single RF system designs in mind. One large satellite operator that recently built a ground network of more than twenty 8.1 and 5.6 meter antennas selected their antenna manufacturer based on key modularity options, specifically, streamlined sparing of antenna parts enabled by a common RF system configuration. In this situation, all the active and nonactive system spares were sharable among the antennas.
More Control That Requires Less Rack Space
Traditionally in the antenna world, the antenna controller and the antenna itself come at a 1:1 ratio. One antenna is paired with its own controller for the duration of their service lives together.

4.0m Carbon Fiber feed. Photo provided by Kratos.
This is no longer the case with controllers such as Kratos' new NGC2 (Next Generation Controller) which is designed to operate and manage up to ten antennas all on its own. The NGC2 is designed for commonality across multiple antenna systems enabling a single hardware platform to provide the best capabilities and interoperability across a line of very disparate applications.
For example, one NGC2 can be used to control transportable and tactical antennas with auto acquisition capabilities, a 3.5 XY LEO antenna with Conical Scanning, and can also be configured to operate a six-axis, Ka-band, Earth Station at the same time. The NGC2 can even be used as a control system for High Frequency (HF) antenna rotators.
As the NGC2 works with more than one antenna, it can serve as a redundancy controller for the other RF elements in addition to handling the antenna tracking capability. This concept allows for familiarity and ease of use for personnel – once it is learned, it doesn't have to be relearned for a different antenna.
In the end, one controller for multiple antennas that can also control other systems such as LNAs, HPAs, and more means a whole lot of extra rack space and a lot less spares to maintain.
Modular Designs Deliver Mission-Adaptable Communications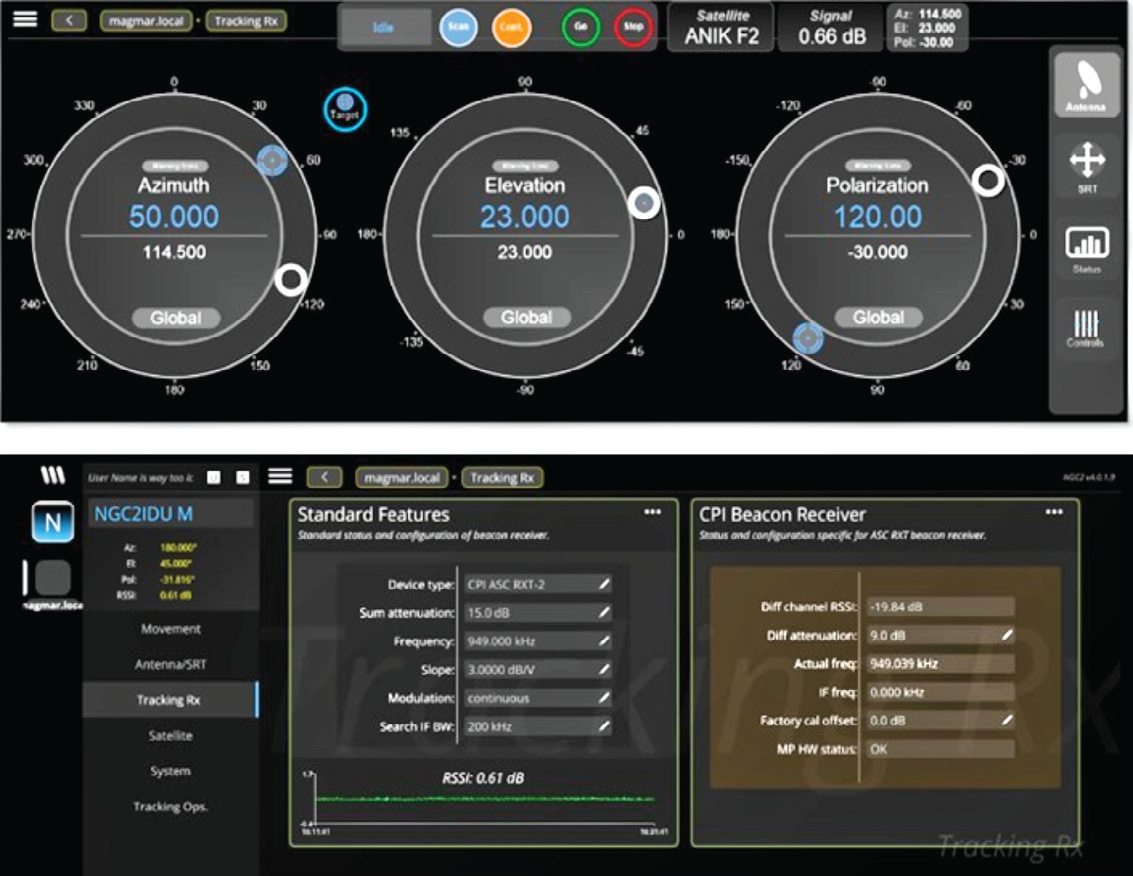 Next Generation Controller (NGC2) touch screen user interface.
Photo provided by Kratos.
While the space industry continues to become more software-defined, and as we embrace virtual network functionality, ground system antennas will remain hardware for the foreseeable future. Antenna manufacturers continue to find new ways to optimize mission success by creating modular, standardized, transportable designs to make antennas a more mission adaptable, flexible, and interoperable.
The augmentation and upgradeability of antenna systems components, such as reusable feeds, positioners, RF system design, and controller commonality, enables the ability to adapt to mission changes in a way that increases resiliency, decreases complexity, and saves time and costs.
While the concept of modular designs may have been born in the industrial revolution, it has finally managed to evolve the complex and largely fixed nature of antennas to deliver more cost efficient, and mission-adaptable satellite communication systems.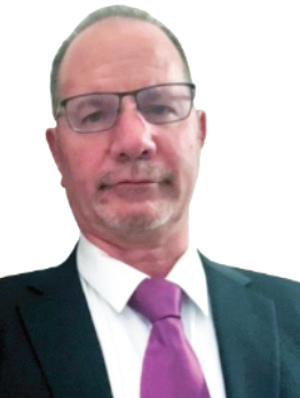 Author Fred Vinezeano has 35 years of experience in the Satellite Communication & RF industry serving the Earth Station, Field Service, and System Engineering segments. Currently, Fred serves as Vice President of Products for Kratos Antenna Solutions business which operates from Plano Texas, Whitby Canada, and Newcastle UK. He can be reached at Fred.Vinezeano@ KratosDefense.com
Kratos designs and manufactures antenna systems with modularity options that meet the high performance, accuracy and high reliability needs of demanding satellite tracking applications and mission-critical uplink and downlink applications, including full motion antennas to serve NGSO satellites. The broad product portfolio includes transportable and fixed earth station antennas ranging from 2.4m to 18m, radar antennas for air traffic control and weather applications, High-Frequency (HF) and specialty antennas for government, military, broadcasters and integrators worldwide.
In addition to individual gateway installations, Kratos is one of the few organizations in the industry that can provide true end-to-end ground systems. Kratos can build the physical earth station site as well as provide all the necessary management systems serving applications such as Telemetry, Tracking and Command ( TT&C), In Orbit Test (IOT ), Monitoring and Control (M&C), Carrier System Monitoring (CSM), communications gateways, VSAT systems, and broadcast. Find out more about Kratos'.
---