---
AvL Technologies
2021 has been a very good year for AvL Technologies. The return to live shows, shaking hands and seeing smiling faces was a vast improvement over 2020. We experienced a brush with greatness with Jim Oliver's induction into the 2021 Space & Satellite Hall of Fame, rolled out many new products and product improvements, and added several brainiacs to our team. 2021 has been awesome!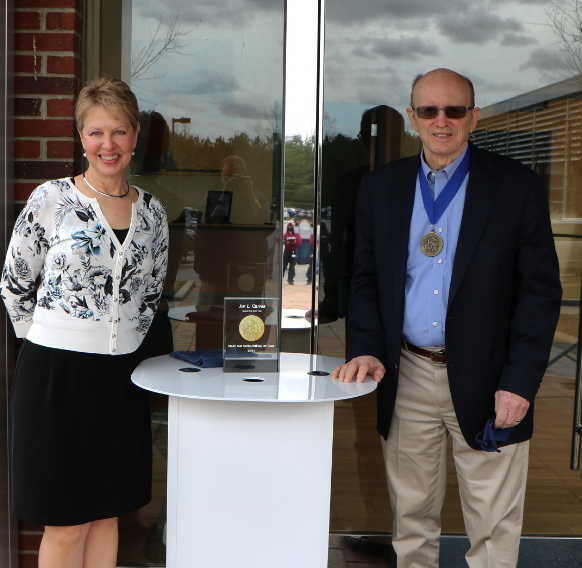 Jim Oliver and his wife, Kendall, displaying his Satellite
Hall of Fame award.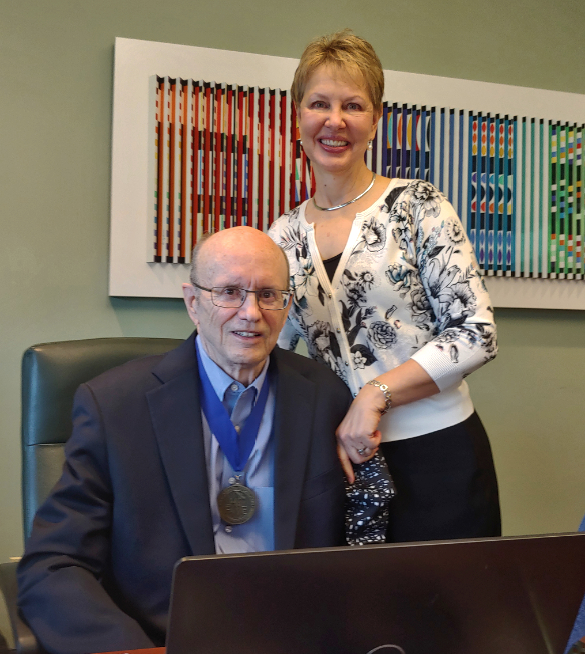 A proud day for Jim Oliver and his wife, Kendall,
celebrating his Satellite Hall of Fame award.
When I was copied on THE email from Robert Bell of SSPI on Feb. 23rd – notifying Jim Oliver that he had been selected for the Space & Satellite Hall of Fame class of 2021 — I screamed with excitement. I called Tony Wilkey, AvL SVP, and couldn't stop screaming. But Tony knew, immediately, what would make me so excited to render me speechless. I had nominated Mr. Oliver for the Hall of Fame several years prior, unbeknown to him, and Tony helped with every step, including asking industry greats for letters of recommendation.
Tony soon was screaming with me. He called Jim's wife, Kendall, as I called Jim. Jim and Kendall happened to be in their car, driving, when both calls came in together and they were worried something bad had happened at AvL. On the contrary, I had the honor of telling Mr. Oliver that he had a very important email in his inbox from Robert Bell stating that he will be inducted into the Hall of Fame. I then confessed to my shenanigans of nominating him without his knowledge and with the help of Tony as well as Jim's lovely wife and daughters.
The induction ceremony was conducted, virtually, on March 23rd, and Mr. Oliver was inducted with a group of industry pioneers who changed, improved and enabled satellite communications as no other group could: Peter B. deSelding, Co-Founder and Chief Editor of SpaceIntelReport, Kathryn L. Lueders, Associate Administrator for Human Exploration and Operations Mission Directorate at NASA, and Gladys B. West, Mathematician (retired), for the Naval Proving Ground in Dahlgren, Virginia.
---

---
WOW! From reporting on SATCOM controversies and holding business leaders accountable, to integrating commercial launch into NASA's human space exploration, to modeling a critical building block for GPS, to designing and producing the most reliable ground terminals in the industry — this group is nothing short of amazing!
At AvL we celebrated... a lot! We asked our sister company, StreamVu, to help stream the induction ceremony into all parts of the AvL campus so all of the employees could watch — and cheer! Mr. Oliver then moved outside to speak to the entire AvL team, received congratulations and everyone saw his award. As an AvL employee and the ringleader for Mr. Oliver's nomination, this was the best... day... ever.
The D.C. trade show was pushed back a bit to July, but it was wonderful to fill our booth with new products and see our industry peeps again. AvL's Dave Provencher spoke on Designing Ground Systems for the Modern Militaries on the Move panel, we showcased a new 75cm / 98cm Terminal with a quick-change reflector and feed kit, showcased the new 2.4m manually operated ultra-light antenna, and introduced Todd Brown, Jongsoo Kim and Dan Nichols to the AvL team.
---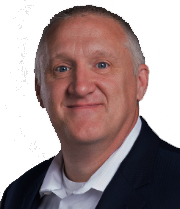 Todd Brown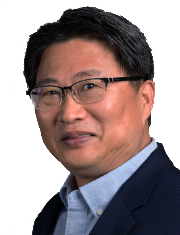 Jongsoo Kim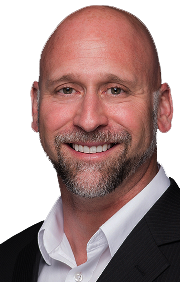 Dan Nichols
---
The new 75cm / 98cm Terminal is an enhancement to the 75cm Terminal, which enables an upgrade to a 98cm, ultra-lightweight, manual point flyaway with a quick-change reflector and feed kit. The antenna reflector does not need to be disassembled and the RF kit does not need to be removed — the reflector and RF kit are removable together and can be replaced with a snap-into-place 98cm reflector and RF kit.

Photo of AvL Technologies' 2.4m axi-symmetric, manually
operated antenna, courtesy of the company.
The terminal includes a rugged and sturdy folding tripod and positioner with course and fine adjustments and easy-to-read scales for Az/El/Pol adjustments. The six-piece 75cm reflector is optimized for a tri-band terminal with X-, Ku- and Ka-band RF kits that snap into place with no tools or adjustments required. Band changes can be accomplished in less than one minute. The terminal packs into one or two IATA-compliant cases including ancillary equipment.
AvL's new 2.4m axi-symmetric, manually operated antenna is ultra-lightweight and has a small two-case pack- up. The 9-piece carbon fiber reflector is designed to operate in X, Ku and Ka-band with new bayonet-style feeds and quick- change RF kits. The antenna is modular with numerous BUC and LNB options, and it supports RF or modem peaking.
This manual operation antenna functions on an aluminum space frame, which enables set-up or pack-up by one person in minutes. Once the antenna is set-up and anchored, the antenna is easily repositioned using simple, ergonomic pointing assist features — no anchor adjustments needed — for fine tuning to one satellite or pointing to a different satellite.
AvL's new team members were introduced during the D.C.. show: Todd Brown, Director of Business Development, Jongsoo Kim, Senior SATCOM Systems Engineer, and Dan Nichols, Director of Corporate Accounts. Mr. Brown joined AvL after a successful career in with the U.S. Department of Defense as a proven leader in AvL's key markets and the communications industry as a whole. His sustained performance was recently awarded the Special Operations Command Civilian Communicator of the Year for 2020.
Mr. Kim has more than 25 years of cross-functional systems engineering experience that includes antennas, SATCOM system hardware and software architectural design, experience with ground terminals and the space segment, active RF component design and traffic engineering, and expertise with regulatory compliance. He is leading AvL's efforts with the development of electronically steered terminals among developing other advanced antenna and terminal products.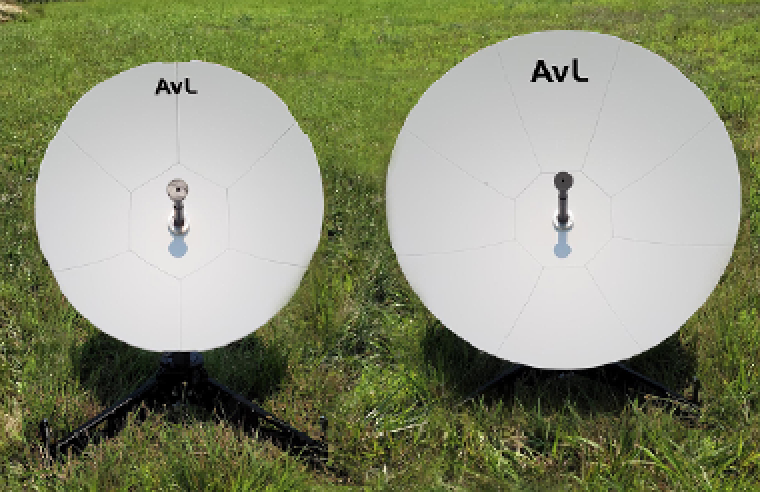 AvL Technologies new 75cm / 98cm terminal, photo is courtesy
of the company.
Mr. Nichols has more than 20 years of experience in satellite communications, most recently as the Director of Engineering for Envistacom. He also founded and operated his own consulting company, Apogee Technical Solutions, and provided engineering consulting, technical writing, training curriculum development and delivery for large government prime contractors and the U.S. Department of Defense (DoD).
We closed out our trade show efforts with the Satellite Innovation Symposium in northern California in October. This symposium continues to be lively and insanely informational, and we appreciated many speakers' eagerness to address controversial topics, such as space debris.
AvL's Tony Wilkey spoke on the Terrestrial Infrastructure Enablers for Advanced Space Systems Panel, and AvL's Bryan Kerns spoke on Comparing Terrestrial Hardware Requirements for LEO vs. MEO Traditional HTS Transmissions panel.
In our booth, we showed many, many symposium participants our new 75cm / 98cm Terminal, and we closed the show feeling energized and excited about the forthcoming shows in 2022.
Throughout 2021, AvL continued to take new products to customer with live demos. Our "road show" team took the company's truck and trailer (packed full of terminals) out to meet customers and sometimes flew to meet, greet and demo when such transportation modes made more sense.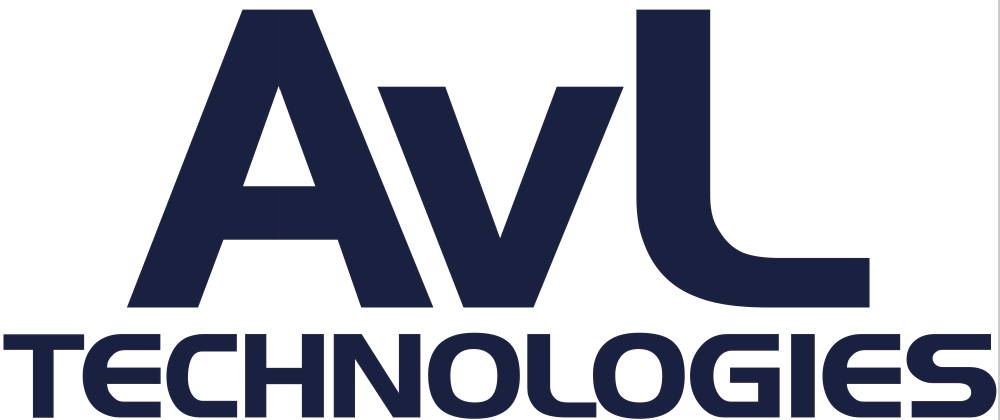 We collaborated with RF makers, integrators, network operators and MIL end-users at numerous demos. Feedback from participants was priceless and we continued to hone a few product details, that has resulted in additional, new product capabilities.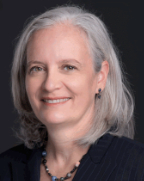 What's in store for AvL in 2022? A LOT! We're launching some extremely exciting new products in Q1 and the company can't wait to engage in road show demos and trade show expos to reveal all of the technical goodness to interested parties.
Author Krystal Dredge is the Marketing Director at AvL Technologies
---
ETL Systems
The pace of innovation continues.
The disruption of Covid-19 during the first part of 2021 did nothing to dampen the pace of innovation at ETL Systems. Work began on our fourth manufacturing building at our main Hereford site in the UK, which is due to open next year, and we moved into a new R&D center in London. At the same time, we launched a new family of frequency converters, called Falcon, and won some impressive first contracts with them. All of this contributed to our double-digit growth in 2021.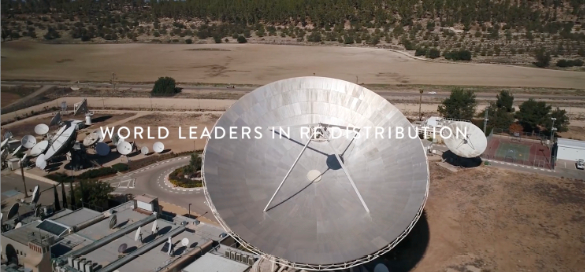 Strong Start
Receiving the first orders for our new Havoc RF matrix was an important milestone in November and, as we produce this review, the products are heading to their new homes.
Havoc is the biggest RF matrix we've ever designed and manufactured and is the equivalent of two or three racks of smaller matrices — for example, it would require four Harrier 128x128 matrices to reach the same number of crosspoints. Technically complex, the Havoc is a 256 input x 256 output RF matrix system and uses the ETL Systems' Havoc Matrix latest technology for routing L-band signals dependably. The fact that it can route such a high number of uplink and downlink SATCOM signals in a single chassis is a major step forward and also demonstrated that the company's RF engineers are at the cutting edge of the technology installed in the largest ground stations. Both orders have gone to government customers that are based in the U.S. and Asia. This was a brilliant opportunity for our engineers to complete the design during the pandemic. As a market indicator, this has shown that many strategic government projects within the SATCOM industry have not haven't slowed down at all. Indeed, this type of teleport project has really kept ETL Systems going.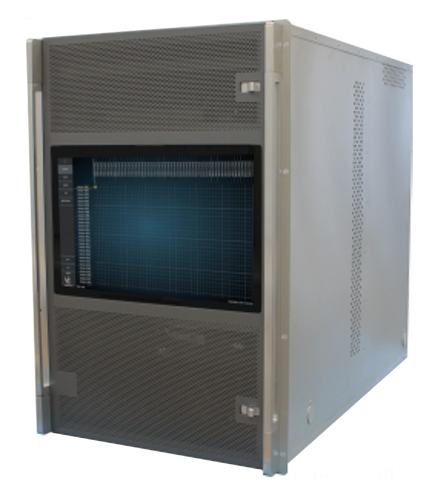 ETL Systems' Havoc Matrix
Growing Demand
We work with some of the biggest and best systems integrators in the world and, despite Covid-19, organizations have continued launching, upgrading and replacing satellites. For example, the Indian government has, once again, selected multiple Enigma RF matrices for a recent project. What's driving demand for these higher-capacity matrices is a combination of reliability, heritage, trust in the ETL brand, cost- effectiveness and the fact that we are now offering the latest level of remote control security.
Further Developments
As mentioned, this year witnessed the launch of a ground-up design of frequency converter, which we have named Falcon. This now sits within our new, scalable Genus chassis, which allows multiple and mixed field-replaceable modules in one unit.
Our customers in Indonesia and in the Middle East who have acquired the Falcon Frequency Converter now have a rack space saving solution that offers up and down conversion and single or redundant modules... all in one box. The benefit of these up and down converters is that they can be engineered to meet the specific requirements of the business.
Now we're designing Falcon to operate within C- and Ka-bands. In addition to the Falcon offerings, the company continues to supply and support equipment for the SES O3b MPOWER project as well as RF equipment for the Eutelsat Konnect project. An important focus for our R&D team has been designing smaller Hawk matrices, which are specifically for the new LEO ground stations, and we're working with two of the major constellations to provide equipment for their ground stations, as well.
On The Road Again
The return of CABSAT at the Dubai World Trade Centre in October attracted visitors from around the world and there was clearly energy building in the market, although there's still work to be done if broadcasters want to catch up and keep up. Our presence at the D.C. satellite industry trade event was a sign that ETL Systems is definitely open for business and doing what we're best at — being a trusted supplier that also provides a face-to-face presence across the globe.
The World Wakes Up
Broadcast has always been our bread and butter, but the sector has quietened down over the past year, particularly in the U.S., which is where much of our business is normally derived. However, the requirement for investment in next generation satellite infrastructure will eventually force the upgrade of the broadcasters' ground stations, and with those occurrences, we're anticipating a spike in demand as people and budgets return to normal operation.
During Covid-19, cruise liners around the world were docked. However, now the industry is preparing to welcome passengers in 2022 and we recently received a significant order to upgrade one of the world's largest fleets of cruise liners with the latest SATCOM routing technology.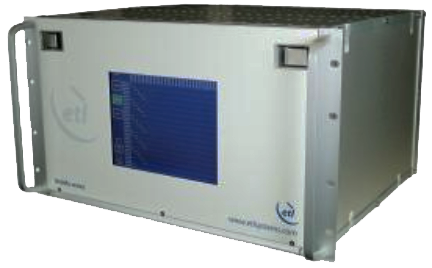 ETL Systems Enigma IF Matrix (Uplink) 32x32
Expert Contribution
Our contribution to the virtualization movement has also involved looking at digitizing the RF signal. The goal is to digitize the signal as soon as leaves the satellite dish and a significant investment partnership from the European Space Agency means we'll have a product to launch in 2022.
We're also collaborating with a working group of experts who are creating a Digital IF standard across the board. It's really good to see manufacturers and government working together to deliver a product that makes Digital IF commercially available — initially to the government and military market, but of course, also to be made available to the commercial SATCOM community.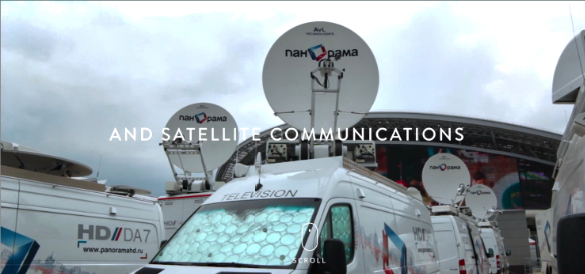 With the new LEO constellations, data is one of the key drivers and is now growing at a phenomenal rate. A combination of satellites and 5G / 6G technologies can harmonize the use of data and more of it can be carried than ever before experienced.
Atlantic Microwave
Atlantic Microwave, which ETL Systems acquired in 2019, has grown their market share in the Test and Measurement sector over the past year.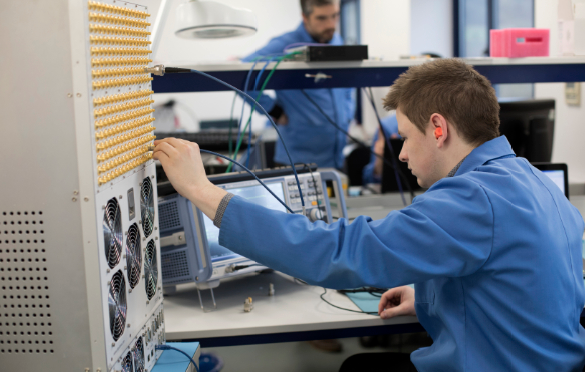 The company, both a manufacturer and distributor of RF and microwave equipment, has evolved their product range during the last 12 months to allow SATCOM testing on the new Q- and V-bands, driven by the pressure on bandwidth via the current spectrum. Atlantic Microwave also been upgrading its test and measurement capabilities for the new bands.
Over the last 12 months, Atlantic Microwave has cemented its position in the commercial market and seen demand from a number of key areas, including test and measurement, radar SAR (search and rescue) and advanced industrial (cryogenics), as well as standard SATCOM testing and the calibration of antennas.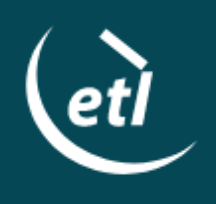 ETL Systems is well-positioned to stay at the forefront of market evolution and is looking forward to 2022. We are seeing a vibrant future for the SATCOM and test market, driven by the new 5G / 6G technologies as well as the new satellite constellations and the emergence of the Internet of Things (IoT) driving data usage.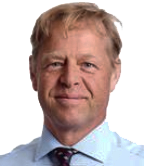 Author Andrew Bond, is the Sales and Marketing Director for ETL Systems
---
Gilat Satellite Networks
Affordable MILSATCOM connectivity

The quest for technological superiority and innovation makes sense when armed forces are trying to preserve and reinforce their strategic advantage. The Digital Transformation of the military continues to shape the future of global security. Seamless collaboration and communication are crucial for helping defense agencies realize a more modern way of working and managing themselves more effectively; sharing vast amounts of critical information (including voice, data and video) in real time makes military maneuvers more efficient and effective.
Combat troops need fast, reliable and secure communications in areas beyond the bounds of traditional fixed and wireless networks. SATCOM-on-the-Move (SOTM) communications is a game-changer for today's Net-Centric battlefield, enabling soldiers and homeland security personnel to gain instant access to critical information while staying in touch with command headquarters.
2021 was a great year for Gilat's achievements in the Defense segment worldwide.
Strategic Focus: The Defense Market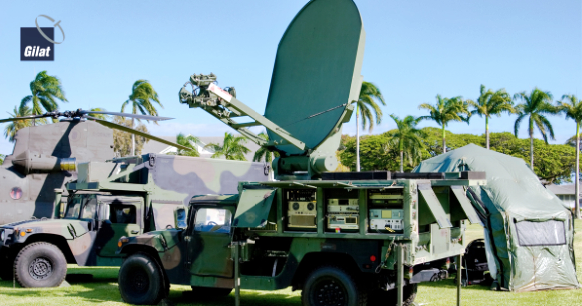 Gilat offers government and defense organizations a set of advanced SOTM / SATCOM-on-the-Pause (SOTP) solutions for all types of platforms to ensure assets in the field are connected at all times to central operations. Our high-performance and quick-to-deploy systems provide fast and reliable broadband connectivity for any mission, as well as supporting a diverse range of civilian services.
More specifically, Gilat's End-to-End SATCOM solutions have been designed specifically to meet the needs of today's Net-Centric battlefield, including: flexible, secure platforms for huge amounts of data and high-bandwidth applications to connect soldiers, platforms and terminals across land, sea and air; continuous and resilient connectivity to ensure that information is available when, where and how it is needed; with all necessary technology, equipment, applications, products and solutions under one roof. Gilat's full scale, state of the art SATCOM solutions are fully equipped to provide the constant flow of two-way secured broadband that include intelligence, live video, voice, command and control information and enemy/friendly forces locations and operational commands. Offering antennas, modems, BUCS, manpacks and unmanned platforms, Gilat supports any SOTM/SOTP use case and any platform.


Eyal Zelinger
To further Gilat's strong position in the Defense Market, BG (Res.) Eyal Zelinger was hired at the end of 2020 to lead the company's Defense Division as Global Defense Vice President. Retired from the Israel Defense Forces (IDF), Eyal was brought onboard to maximize global opportunities for Gilat's Defense business. Prior to his retirement at the rank of Brigadier General, he served as the Chief Signal Officer and C4i/ J6 Chief of Staff.
Gilat's military SATCOM expertise and operational experience positions Gilat as an excellent choice for today's modern militaries as shown in the following awards during 2021.
Multiple Defense global Awards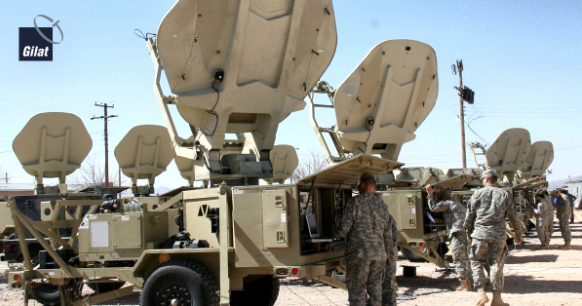 Gilat's global footprint in the Defense Market expanded, thanks to a number of large-scale deals.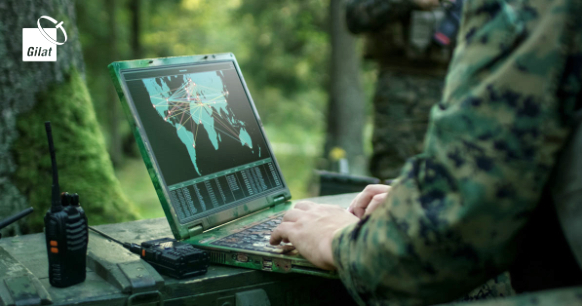 In the Far East, Gilat received a contract to provide satellite communication equipment to defense forces in Asia via a large system integrator. Gilat's renowned, multi-application platform, SkyEdge II-c, Capricorn VSATs and TotalNMS will serve the needs of the defense forces to provide tactical SATCOM solutions for fixed and mobile platforms as well as enable efficient communication channels during emergency and disaster response in addition to the critical C4I (Command, Control, Communications, Computers, & Intelligence) needs. Multiple hubs and hundreds of VSATs will be deployed in redundant configurations to meet the critical security needs, as well as the high quality and key regulatory requirements.
This significant contract was awarded to Gilat due to the company's superior technology, highly secure solution, proven global track record and commitment to the local market. Gilat also demonstrated that it's SkyEdge II-c platform answers the most stringent military requirements and thus provides the technological capability to enable today's demand of digital warfare, wherever and whenever digital information is required.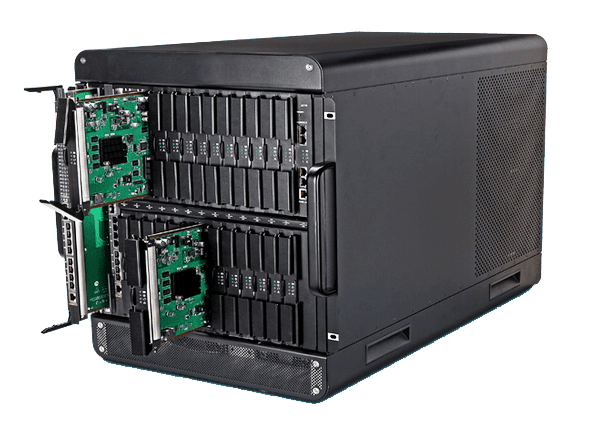 Gilat's SkyEdge II-c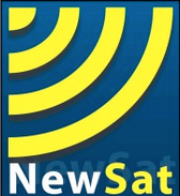 On the other side of the world, in Latin America, Gilat was awarded multiple projects for the armed forces. Gilat works closely with its partner, Newsat, the defense integrator in Latin America (LATAM), to provide end-to- end projects, including installations and remote maintenance to the armed forces for fixed, airborne, maritime and mobile military applications.
Gilat's one-stop-shop for defense satellite communication technology includes Gilat's SkyEdge II-c platform, modems, antenna terminals and BUCs. Gilat provides multiple fixed and mobile communications solutions in Latin America to support the General Command, Army, Navy and Air Force security, diversity and contingency needs, thus providing the confidence required for special and critical operations.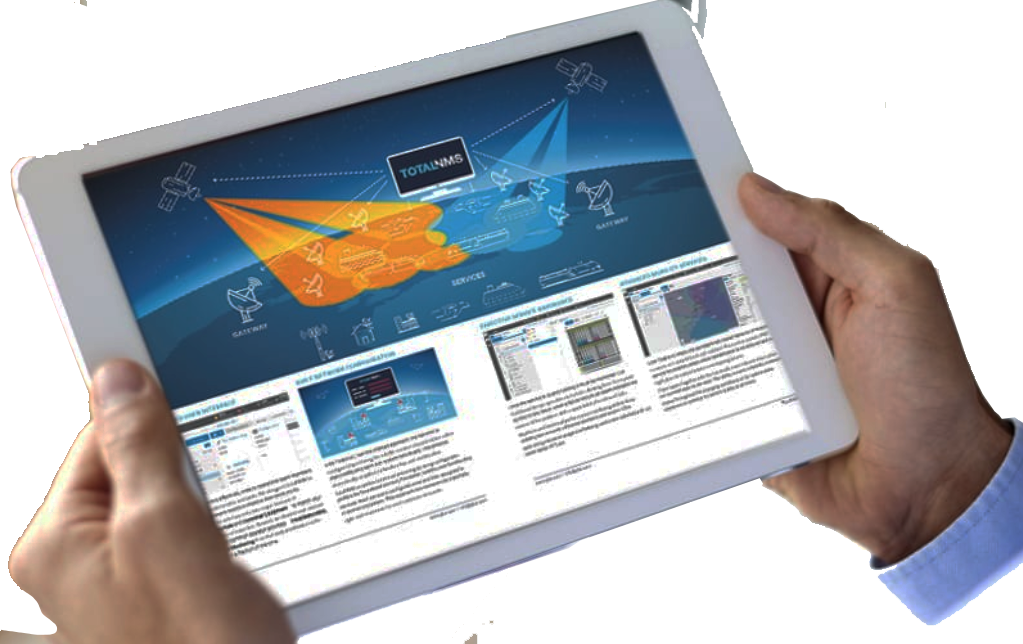 Gilat's TotalNMS
Gilat was selected in LATAM based on the firm's ability to provide the required increased high network availability and backup capabilities for multiple applications and critical operations that are required to support joint or individual operations. Newsat brings strong knowledge and expertise in managing and integrating the complex and battle proven military projects, leveraging Gilat's equipment for satellite communication which is specifically tailored to meet a wide variety of global defense needs.
In another region of the world, Gilat was awarded a contract to be the sole SATCOM equipment provider to address the most advanced present and future defense connectivity requirements. Gilat was tabbed for its unique ability to meet the demands of today's modern battlefield. As digital transformation has increased the importance of satellite-based communication solutions on the battlefield. Gilat's advanced technology exhibits superior performance and efficiency, thereby meeting the long-term requirements of the defense market.
U.S. Defense Projects
Throughout 2021, Gilat received numerous awards to provide amplifiers to defense organizations around the world. The next generation, high-power, solid-state amplifiers are designed and manufactured by Wavestream, a wholly owned subsidiary of Gilat, for integration into mission- critical Ground, Sea and Airborne SATCOM systems.
Gilat received a large order from the United States Army for a military communication program contract. With this award, an industry record shipment milestone was achieved by surpassing 5,000 units of Wavestream, high- power, 50W Ka-band military Block Upconverters (BUCs) delivered to this military program over a 14-year period.
Furthermore, a Tier-1 US terminal provider awarded Gilat a contract to provide several hundred Solid State Power Amplifiers (SSPAs) for SATCOM terminals for militaries worldwide. The Wavestream MicroStream Ka-band SSPAs were selected due to their ability to provide the required power and linearity in the low SWaP (Size, Weight and Power) solution essential for tactical and expeditionary military users. The terminals will serve tactical defense users throughout the world.

Gilat received another order from the U.S. Army to supply high-performance BUCs for tactical communications. Additional 50W Ka-band Wavestream BUCs are supplied for program sustainment that is well into its second decade.
The Wavestream Matchbox 50Ka MIL was originally fielded by the U.S. Army in WIN-T Increment 1 as early as 2007 and is still active in service today. With more than 5,000 amplifiers shipped to date, this is easily the largest deployment of high-performance, Ka-band BUCs supporting Comms-on-the- Quick-Halt (COTQH) tactical communications around the world. Gilat also received a significant order from a customer in support of a military communications program run by the U.S. Department of Defense (DoD). The new generation of Wavestream Block Upconverters (BUCs) were selected based on their ability to successfully meet the DoD program's requirement for interoperability on multiple satellite constellations at multiple frequencies.

The Wavestream Matchbox 20W Ka-band BUC is the most compact, outdoor-rated, Ka-band BUC ever developed by Wavestream. This unit rounds out the Wavestream Ka-band Matchbox product portfolio as a small, but powerful, BUC that is capable of connecting to multiple Low Earth Orbit (LEO) and Geostationary Orbit (GEO) satellite constellations in multiple Ka-band frequency lineups. Additionally, the brand new MicroStream 20W Ku BUC is designed to be tightly integrated within the electronics enclosure of the terminal and has been specifically developed with SWaP in mind. It is indicative of the incredibly flexible capability set that Wavestream offers its customers when it comes to deeply integrated RF solutions. meeting deFenSe organizationS needS
Wartime and tactical missions often take forces into unfamiliar territory crawling with unpredictable and unknown threats. Access to real-time intelligence on the ground — where and when troops need it — can make all the difference between a successful and an aborted mission.
Gilat is proud to provide defense organizations around the world with quick-to-deploy, ruggedized, SOTM solutions that can be carried in a backpack or mounted on fighting vehicles. More specifically, Gilat provides fully integrated VSAT systems that ensure seamless connectivity for both COTM and COTP missions and support voice and data communications, military C4I and border patrol activities with full interoperability among land, sea and airborne forces.

Gilat continues to dedicate strategic resources to providing defense organizations with the technology, expertise, local presence and support they need in order to meet their current and future military needs.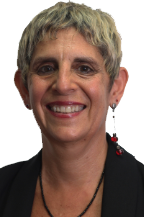 Doreet Oren
Author Doreet Oren is the Senior Director, Product Marketing and Corporate Communications, for Gilat Satellite Networks.
Gilat Satellite Networks is a leading global provider of satellite-based broadband communications. The company is committed to providing affordable broadband connectivity to millions of users in all parts of the world as well as providing technology-based defense solutions in order to help countries solve complex security challenges.
---