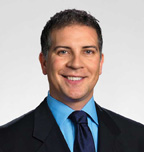 Diego Paldao has been involved with the satellite industry for more than 14 years. His initial exposure to satellites was with UUNET providing IP transit services. His team worked closely with satellite operators to provide connectivity via satellite for areas that were lacking in sufficient or stable fibre connectivity. Following this role, Diego joined global teleport operator, Verestar, which was ultimately acquired by SES. He has held various positions with SES, supporting enterprise and government clients based in North America. Diego then joined Australian satellite specialist NewSat in January and is contributing to the vison and the realization of the vision to launch Australia's first commercial satellite fleet.
MilsatMagazine (MSM)
Diego, can you tell us a bit about NewSat?
Diego Paldao
It is a very exciting time to be joining NewSat. Our teleport business is growing rapidly, expanding across various sectors and extending into the satellite operator arena with the Jabiru Satellite Program. NewSat currently owns and operates two teleports, one in Perth (Western Australia) and one in Adelaide (South Australia). The teleports' infrastructure provides a differentiated offering from many other teleports. Both teleports provide optimal look-angles into the MENA region and are recognized as highly secure Global Access Points, supporting certified classified networks. NewSat's teleports were recently recognized as a top 3 Finalist at the 2012 World teleport Awards.
NewSat's Jabiru Satellite Program is progressing well. The fleet of geostationary satellites will deliver global Ka-band coverage starting with Jabiru 1. Utilizing the latest Ka-band technology, the Jabiru satellites will provide "raw" capacity and flexible payloads via a range of multi-spot, regional and steerable beams. Construction for Jabiru-1 commenced late last year and is scheduled for launch in the second half of 2014.
MSM
NewSat will soon launch Australia's first commercial satellite, Jabiru-1—will you tell us about the satellite?

Diego Paldao
The Jabiru-1 satellite will deliver high-powered Ka-band coverage over the Middle East, Asia and Africa. Its 7.6 GHz of "new" capacity will meet the large bandwidth demands from government, energy and carrier-grade telecommunications markets in these growth regions.
The Jabiru-1 satellite is NewSat's first geostationary satellite and will have a dedicated focus on Ka-band. It has a very complex design in order to provide the greatest flexibility to our customers. A combination of multi-spot, regional and steerable beams provides maximum options to accommodate client requirements. The flexibility that Jabiru-1 will bring to customers requires a more complex and larger satellite design which takes longer to build, and it will be launched by Arianespace, one of the best launchers in the industry.
We believe Jabiru-1 is a great transition satellite because it looks like a Ku-Band satellite in its design as well as offering a range of beams, but it makes use of a less congested frequency band. The design is particularly attractive as the satellite will have both commercial and military frequencies available on most beams. NewSat will launch additional Ka-band satellites following Jabiru-1, expanding our fleet to provide coverage over Europe and the Americas.
MSM
Which customers will find the Jabiru-1 satellite ideal for their projects and missions?

Diego Paldao
Jabiru-1 is unique because it will deliver "new" high-powered Ka-band coverage to regions that are in need of more capacity. Jabiru-1 is ideal for both government and enterprise projects looking to support increased throughput requirements, but are unable to grow due to the limited availability of Ku-Band capacity in most markets. NewSat's Jabiru fleet will focus primarily on meeting customer demands for expansion, as well as developing strategic opportunities with clients interested in launching new platforms and services.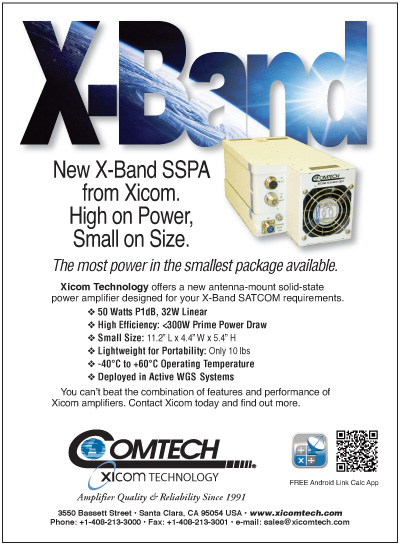 MSM
The perception of Ka-band is varied. What is your opinion?
Diego Paldao
Ka-band is the next generation of satellite technology. There are some forward thinking companies like ViaSat, DIRECTV, SES and EchoStar who have been promoting and leveraging Ka-band capabilities for some time. I believe that in the very near future, Ka-band will be more mature and understood in many new sectors. I think we will see a higher proliferation of Ka-band terminals due to higher demand, which will help drive down costs and standardise design, just like we saw with Ku-Band. As with any technology, it's important to know what the correct fit is. We are not trying to be all things to all people, but certain applications such as ISR are an ideal fit for Ka-band.
MSM
Why are satellite communications so imperative for military and government operations?

Diego Paldao
The inherent benefit of satellite communications is the flexibility and reach it is able to provide. Satellite communications have the ability to deliver a point to multi-point solution and can provide communications in a region lacking stable ground infrastructure. All of these capabilities are ideal for users whose areas of operation are global and in less than stable environments.
It is imperative for the military to be able to control their communications and not be at the mercy of local connectivity options. We have seen recently how cable cuts in Eastern Africa and Asia have seriously impacted the areas' ability to maintain even the most basic communication and data transport.
Given the option of fiber or satellite for network reach, fiber is certainly a preferred option; however, military networks are heavily aligned with satellite communications because of the nature of military activities. If there is satellite communications capacity active in one region it can easily be transported to another region, as troops re-deploy to new conflict areas or to support new missions.
Ka-band in particular is critical in today's world of budget constraints. The United States Government (USG) wants to be able to do more with less. You can get many times more data (megabits per second) through a Ka-band satellite than through a Ku-Band satellite of the same size and weight. It's almost like a "two for the price of one" or even better deal for the USG.
MSM
What advancements do you see occurring in military communications in the future?

Diego Paldao
The migration of terminals to dual Ku-, Ka-band really demonstrates the government's confidence in Ka-band as the future and its own WGS fleet in particular. Additionally, it is known that many of the remotely piloted ISR platforms are scheduled to add a Ka-band capability as the need for greater data throughput grows.
I think it is particularly important that as the government further defines and develops its terminal requirements, they consider making sure the designs include the option for commercial frequencies and work with vendors to have this flexibility available. NewSat's Jabiru fleet is very complementary to WGS and other Ka-band systems being deployed. As a comparison, even with all the military satellite communications available today, over 85 percent of the Department of Defense's (DoD) satellite communications is on commercial satellites, which highlights the partnership between DoD and commercial providers such as NewSat. NewSat also has the benefit of being able to offer commercial and military frequencies on most beams.
MSM
How will NewSat approach the United States Government (USG) market?

Diego Paldao
Through partnerships with our partners, prime contractors, resellers and integrators. As a satellite operator we can certainly evaluate what USG contract vehicles are a fit with our business. However, we are primarily interested in approaching the USG market by working closely with our partners, not by competing with them. We will provide our part-satellite capacity, so our partners can provide the complete end-to-end solution.
Hosted payloads are certainly a topic of key interest and discussion today to all satellite operators. The strong military and diplomatic relationship between Australia and the United States is a logical start to discussions regarding hosted payloads on the NewSat fleet. We will certainly rely heavily on guidance from our partners who have experience in this area. By soliciting direct input from the USG, NewSat will be able to ensure our satellites are designed to support future missions in projected areas of operation.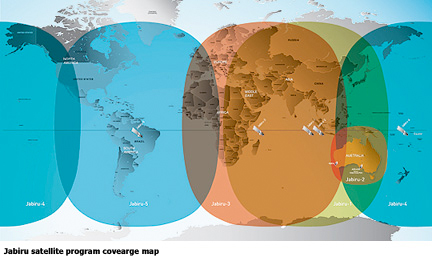 MSM
Are the Americas a key growth area for NewSat, and what is in store for NewSat for the rest of 2012?

Diego Paldao
The Americas region will certainly benefit from NewSat's global plans. We are planning to expand our presence in the region to support the growing demand from clients based in the Americas in general, and specifically the United States. NewSat has tremendous flexibility today in structuring agreements that help our clients start a new business or service so that we can grow together. Clients serving a growing market such as Latin America can certainly benefit from our partnership approach.
It is a very exciting time for NewSat. Lockheed Martin is several months into the build of Jabiru-1 and Jabiru-2, a hosted payload with MEASAT will launch next year. Further satellites, such as Jabiru-3, Jabiru-4 and Jabiru-5 are being designed and we are well underway to determining the best use of our remaining orbital slots.