NGOs (Non-Governmental Organization), also known as the "third sector", are playing a pivotal and catalytic role around the world in empowering and spurring communities to achieve sustainable development. According to analyst reports, NGOs are significant economic players that account heavily in some countries for GDP figures.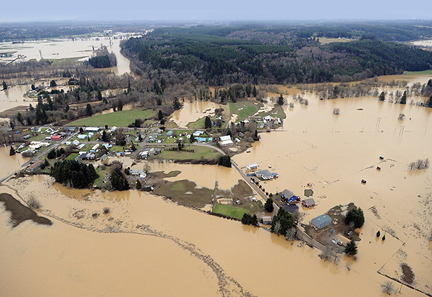 As a growing sector globally, NGOs contribute greatly in relief, humanitarian aid, development assistance, reconstruction, basic infrastructure development, health and emergency projects. With many of these activities based in remote regions, NGOs often need advanced communication facilities that can operate beyond the terrestrial reach in order to activate their vital field operations. For this particular sector, the answer lies in satellite communications—the most reliable communication means available outside of connected urban centers.
Sharing of information and coordination of activities with many locations around the world are vital for NGOs, and paramount to conducting business professionally and effectively. They demand tools that allow them to send and receive practical and up-to-date information to support planning and the deployment of projects, coordination of supplies, emergency communications, as well as to safeguard their staff in the field. Hence, both satellite high-speed data and voice services that are easy to deploy are of utmost importance to NGOs. That is because logistical support, welfare and business continuity are contingent on the efficiency of their communications systems. For that very reason, NGOs are highly selective when it comes to the capabilities and features they require from SATCOM solutions offered by
mobile satellite services
(
MSS
) operators.
To conduct their business in various countries and in areas that are often impoverished and under-developed, NGOs generally require rapidly deployable mobile solutions, a reliable service, compact units and, most importantly, offered at a cost-effective price. They need a solution that is easily portable and can be set up in seconds, and one that flexibly integrates with other existing systems—all of these are features for the emergency response apparatus.
Due to the nature of locations where they operate, war-hit or disaster-stricken hotspots, the communication solutions deployed by an NGO literally become a life support function. Hence, it is vital that they are resilient enough, and that they work every time.
Thuraya, an international mobile satellite operator has always been a communication partner of choice for several large NGO organizations. With ubiquitous coverage in more than 140 countries in Europe, Africa, Middle East, Asia and Australia, their solutions can be deployed in almost all of the countries and areas where NGOs are actively present. A large number of NGOs are located within the Company's footprint, which conveniently positions them as the facilitator of the communication requirements and needs for NGO sites and campaigns. Specifically, when there is a need to exchange critical information between head offices and the field, their fast, powerful and reliable network ensures reports and videos are received efficiently, and on time.
Regulations when selecting communication tools are not something that NGOs want, or need, to worry about. Encountering lengthy bureaucratic systems can cause delays in field operations. Thuraya has conscientiously ensured that in the vast majority of countries within its coverage, it provides licensed operations that are compliant with national as well as international regulations. In addition, their consumer terminals comply with international standards and specifications, and have been certified by International Test Houses accordingly. Moreover, the Company has a robust distribution network of partners that include several national telecom operators; all of whom are commercially licensed to offer their services. Hence, NGOs are alleviated from the burden of being bothered about regulated services when they select them.
To ensure consistent and unfailing service, Thuraya provides a network that intelligently and dynamically allocates resources in high usage areas. Even when there are many simultaneous users in a hotspot or conflict zone, connectivity is ensured via this powerful, robust network, which assures NGO consumers of congestion-free and uninterrupted communications. The Company's satellites have the capability to immediately divert 20 percent of its power to a single spot beam to meet any increased communication requirement resulting from any sudden development, e.g., a natural disaster or a human crisis.
Thuraya's solutions and service packages are designed in such a way that enables this sector to perform its mission efficiently and resourcefully. This is very important for emergency situations following natural disasters or during peace-keeping and humanitarian efforts where NGOs play a major role. During such missions, NGOs tend to set up their own communication systems if terrestrial networks are unavailable or have been destroyed. For those circumstances, they need to know that their alternative means of communications functions at all times, or can serve as an unfailing backup.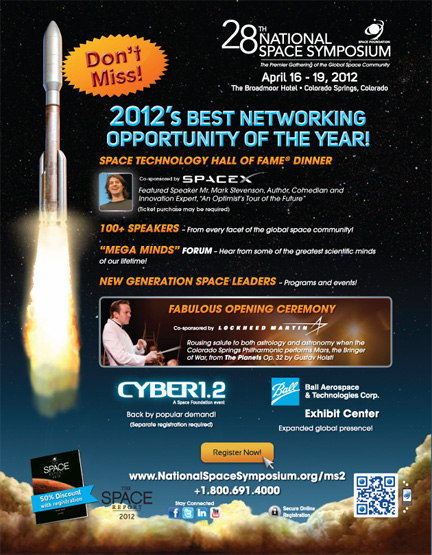 When crises strike, NGOs need to react very quickly, sometimes in a matter of hours, which makes reliable and rapidly deployable SATCOM solutions a must. Devices that need sophisticated programming or are bulky to carry and move with will simply be inappropriate for NGOs. When it comes to product size and portability, Thuraya has always been recognized for innovating and offering compact satellite telecom solutions. The Company pioneered the smallest satellite phone, SO-2510, and the smallest satellite broadband solution Thuraya IP to support 384 Kbps streaming.
Designed for powerful high-speed data services, Thuraya IP is compact and rapidly deployable. A-5 sized, it is unmatched in the market in terms of compactness, making it smaller than a regular notebook, and weighs only 1.3 kilograms. The NGO staff can carry it easily while traveling, and most importantly, it is a plug-and-play system, requiring no additional software to operate. It offers speeds of up to 444Kbps standard IP in addition to the guaranteed rate of 384Kbps streaming IP, making email, Internet browsing and video-conferencing available instantly to NGOs.
NGOs also expect versatile communications' solutions to be at hand for the various tasks ahead of them. During emergency situations, NGOs need to communicate with several parties to facilitate search and rescue operations, to coordinate refugee movements, supply management and more. To assist them during such critical tasks, Thuraya offers a netted communications solution based on Thuraya IP, which is a leading-edge solution that integrates different communication technologies into a single closed user group. This service merges Thuraya IP, Thuraya handhelds, public switch telephone networks, GSM and radio systems to provide the NGO with a powerful netted communications solution for emergency communications. With this offering, NGOs can communicate with various parties using different technologies reliably to expedite smooth operations.
In many cases, the area where NGOs manage their projects is vast, with many remote regions. This means the NGO staff should have access to
communications-on-the-move
(
COTM
) in a car or truck. For this purpose, Thuraya provides a Comms-on-the-Move vehicular antenna. Similar to Thuraya IP, this antenna is the smallest and allows consumers to access high-speed data in vehicles moving at very high speeds due to its two axis antenna.
Wireless communications capabilities are also required by NGOs so as not to inhibit their movement. With Thuraya IP, NGOs can create a Wi-Fi hub, allowing more than one consumer to connect to data services.
Managing cost is an extremely important aspect for NGOs who often operate with limited budgets. That factor increases the appeal of Thuraya IP, which is a satellite broadband solution to provide asymmetric streaming, allowing NGO consumers to select upload and download data speeds per their requirements, thus paying only for the bandwidth they consume. Concurrently, there are flexible pricing packages that suit budget-conscious consumers. From unlimited to a zero-monthly fee to on-demand plans, they provide an affordable service without any compromise on quality. The Company also offers a
Shareplan
whereby consumers can share airtime allocation across all Thuraya solutions, voice and data, allowing even greater savings.
As an industry leader in satellite handhelds with 65 percent market share within its coverage area, Thuraya's voice services have been a prime choice for NGO consumers. They select Thuraya due to the service quality and availability of dual-mode handhelds, such as the Thuraya SG-2520. The most recent handheld developed by Thuraya, the XT, has also gained strong momentum with NGOs. It is one of the smallest phones to offer
IP54/IK03
certification, making it splash water, dust and shock-proof. In essence, it is highly durable in rugged environments. NGO staff can drop it, the phone can be covered in dust or sprayed with water whilst working, and it will still remain functional.
Most importantly, the phone offers full walk-and-talk capabilities, allowing NGO consumers to move freely without worrying about gaining the satellite signal. This is essential during crisis situations. The phone allows superior voice clarity due to its high codec rate, meaning there is no sound distortion. That is an important feature because speed and clarity of information exchange is critical to the success of NGO assignments.
Thuraya XT is also the only handheld to offer optional GPS waypoint navigation that allows users to navigate their way to a selected location with the phone providing distance and directional assistance through an electronic compass. As NGO staff are normally based in outdoor and remote locations, they inevitably require GPS services to reach certain locations, and to be reached in the event of an emergency. The phone also offers the highest data rate on any satellite handheld for broadband mobility.
NGOs are increasingly becoming a welcome force to be reckoned with for humanitarian, community services, emergencies and relief missions. As a leading international mobile satellite operator with a vast experience of handling NGOs' telecom requirements, Thuraya will continue to innovate, design and offer telecom solutions that are unique, add value and further facilitate work and mobility for the NGO staff—all of which is enabled by the versatility and robustness of Thuraya's satellite network.