---

---
NOAA's GOES-T Satellite Launched To Orbit By United Launch Alliance
A United Launch Alliance (ULA) Atlas V rocket carrying the GOES-T spacecraft for the National Oceanic and Atmospheric Administration (NOAA) and NASA lifted off on March 1 at 4:38 p.m. EST from Space Launch Complex-41 at Cape Canaveral Space Force Station. To date, ULA has launched 149 times with 100 percent mission success. A United Launch Alliance (ULA) Atlas V rocket carrying the GOES-T spacecraft for the National Oceanic and Atmospheric Administration (NOAA) and NASA lifted off on March 1 at 4:38 p.m. EST from Space Launch Complex-41 at Cape Canaveral Space Force Station. To date, ULA has launched 149 times with 100 percent mission success.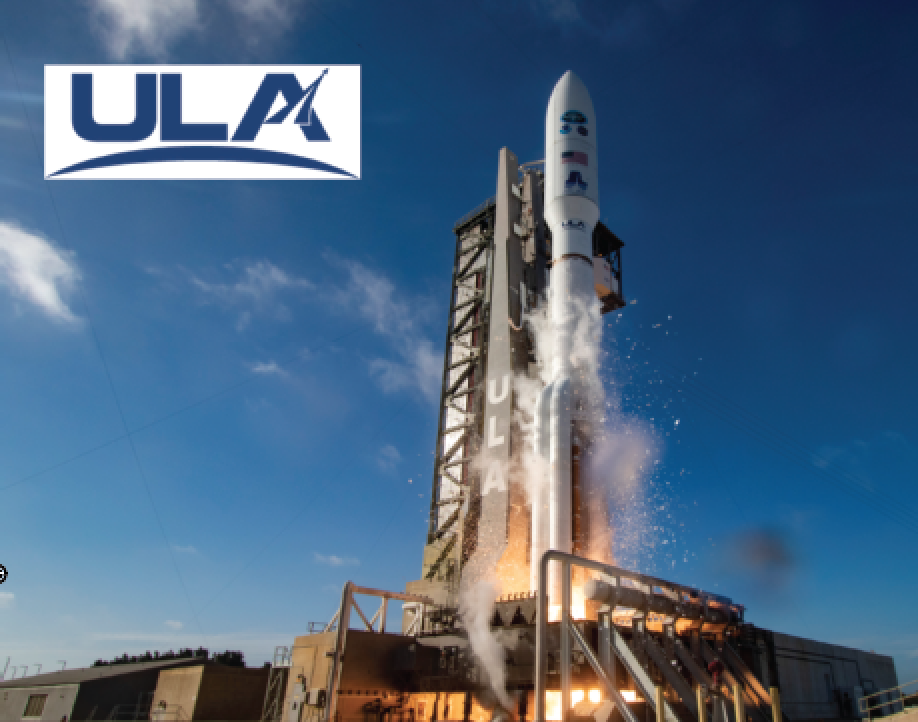 Space and Earth weather forecasting across the Western Hemisphere just got a little boost thanks to the Geostationary Operational Environmental Satellite (GOES-T), an advanced weather satellite built by Lockheed Martin [NYSE: LMT] for the National Oceanic and Atmospheric Administration (NOAA). The satellite successfully launched from Florida's Space Coast at 4:38 p.m. ET.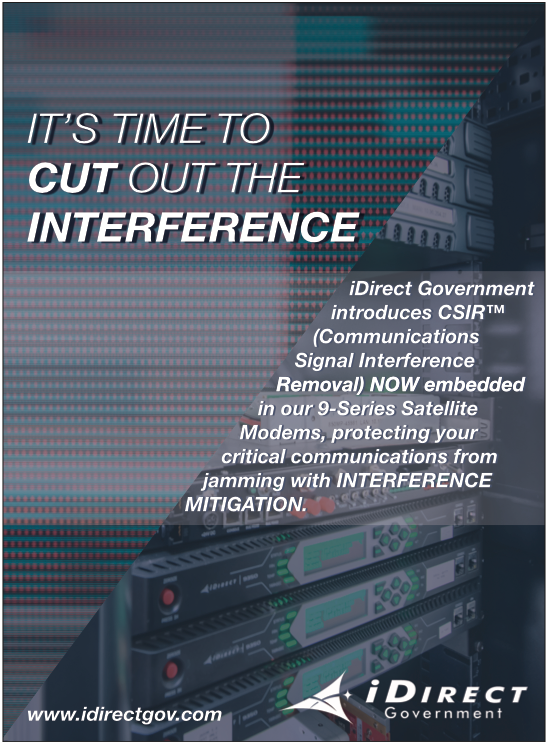 GOES-T will be renamed GOES-18 when it reaches geostationary orbit. Once operational, GOES-18 will take GOES-17's place tracking atmospheric rivers, floods, wildfires, drought, and other severe weather and climate phenomena over the West Coast of the United States.
"GOES-T's launch is the culmination of innovative engineering, science and strong teamwork between NASA, NOAA and Lockheed Martin," said Jagdeep Shergill, Lockheed Martin's GOES-R chief engineer and program manager. "With the impact climate change has on weather patterns around the world, the work of satellites like GOES-T is more crucial than ever before, to help keep people safe now and in the future."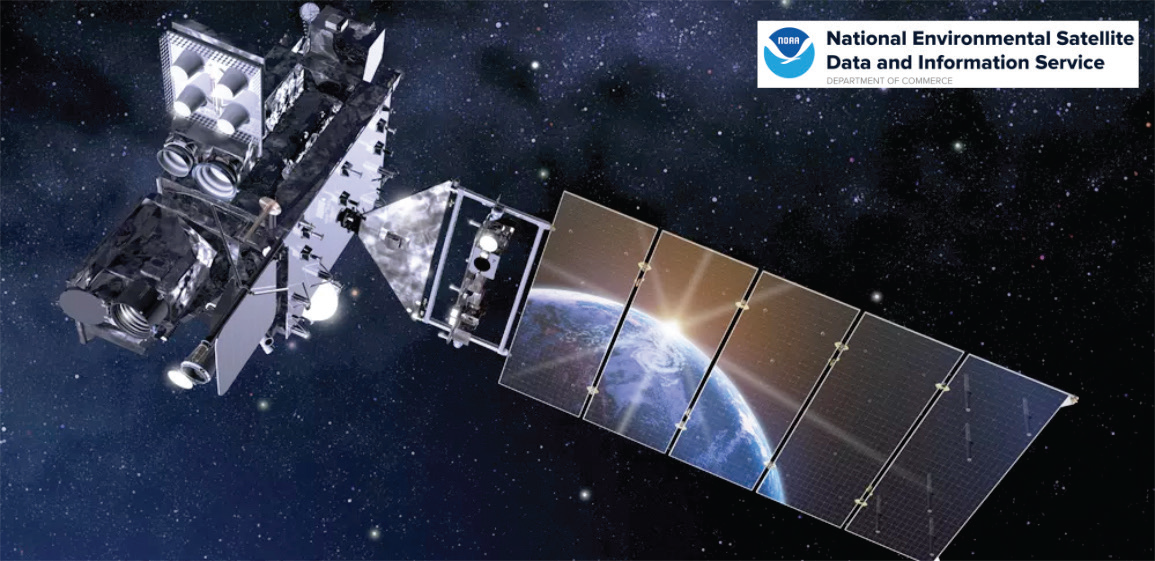 Artistic rendition of NOAA's GOES-T satellite
Advanced Monitoring of Weather, Oceans and Climate
As climate change continues to drive more frequent and severe environmental impacts, the GOES-R satellite series — of which GOES-T is the third — uses sophisticated technology to put information in the hands of those who need it most, when they need it.
Before it starts collecting and sharing critical weather data, the satellite's journey to space began in Littleton, Colorado, where it was designed and built by Lockheed Martin engineers.

Based on Lockheed Martin's A2100 satellite bus design, the spacecraft features two high-tech instruments built by the company's Advanced Technology Center in Palo Alto, California…
• Geostationary Lightning Mapper (GLM), which is a first-of-its- kind operational lightning mapper flown into its orbit, tracking lightning across the U.S. in real-time. By collecting data on the frequency, location and extent of lightning discharges, GLM allows meteorologists to quickly identify intensifying storms and take appropriate action. In 2020, GLM captured a lightning megaflash nearly 500 miles long that broke the world record for longest lightning flash.
• Solar Ultraviolet Imager (SUVI), focuses on space weather and measures the sun in extreme ultraviolet wavelength range and provides solar images. SUVI is essential to understanding active areas on the sun and predicting solar events that may disrupt power utilities, communication or navigation systems here on Earth.
Over its 10-year operational lifetime, GOES-T can produce over a terabyte of data per day and monitors severe weather continuously, supporting NOAA's mission to provide weather data to save lives.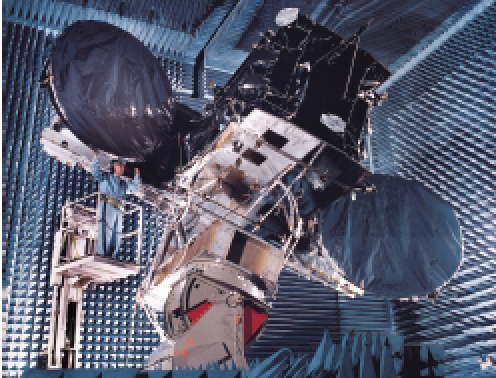 Photo of Lockheed Martin's a2100 satellite bus during
manufacturing.
What's After Lift Off?
Now that it's in space, GOES-T will undergo an on-orbit checkout of its instruments and systems before beginning official operations in January 2023.
In addition to severe weather monitoring, it will do things like:
• Identify volcanic eruptions, even ones under the ocean, like the recent event near Tonga
• Measure land and sea surface temperatures to track drought conditions and warming oceans
• Provide early alerts to emergency responders for wildfires, including those caused by lightning strikes
• Observe solar flares that could impact telecommunication on and around Earth
With three of the four GOES-R weather satellites now launched, GOES-U, the last satellite in the series, is in production and planned for a 2024 launch.
Beyond the GOES-R series, Lockheed Martin looks forward to continued partnership with NASA and NOAA as they look ahead to future weather and climate missions.
---
Advanced Techniques = Record Breaking Build Speed For Boeing's WGS-11+ Satellite
Boeing has begun building the latest version of the Wideband Global SATCOM satellite system, WGS-11+, using advanced techniques to effectively integrate the latest commercial technology while enabling a high-paced five-year schedule that will deliver years faster than similar, clean-sheet designs.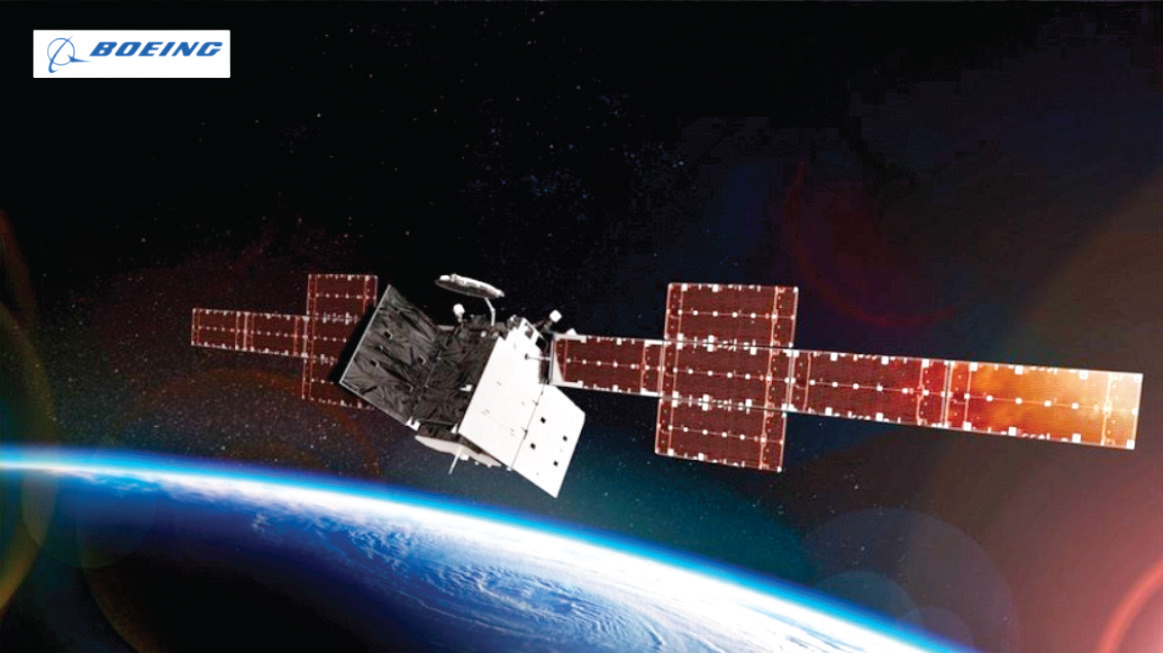 Artistic rendition of the Boeing manufactured
WGS-11+ satellite, courtesy of the company.
Boeing and the U.S. Space Force completed the system's critical design review in late 2021, officially launching the program's production phase. Leveraging additive manufacturing, rapid prototyping, agile development and other advanced techniques, Boeing has created cost and schedule benefits, while boosting system performance.
WGS-11+ showcases an evolution in phased array technology. Based on Boeing's advances on its commercial 702X software-defined satellite payload, it is capable of generating hundreds of electronically-steered beams simultaneously, providing users with more than twice the mission capability compared to satellites within the existing WGS fleet.
Like 702X, each individual beam is shapeable and can be uniquely tailored to any operation, enabling increased mission flexibility and responsiveness. Narrower beam widths with dual polarization unique to WGS-11+ help protect against jamming and interference while allowing greater frequency reuse.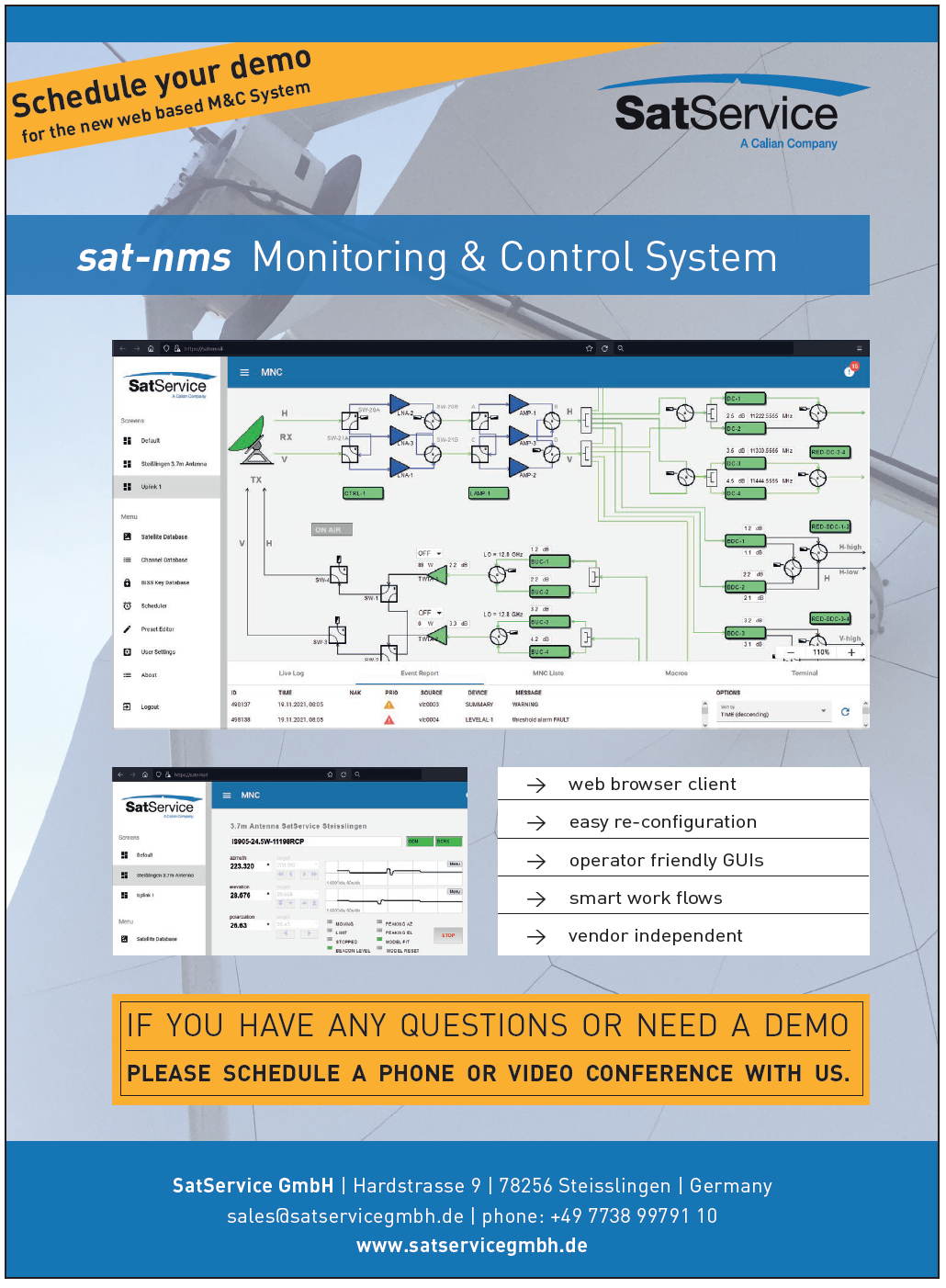 When it joins the constellation of ten WGS satellites, WGS-11+ will substantially increase throughput capacity of essential communication services for the U.S. government and its allies. It is scheduled for delivery in 2024.
"We're moving at record-breaking speed to deliver the unmatched resilience, efficiency, and throughput WGS-11+ offers our warfighters," said Col. Matt Spencer, Space Systems Command Geosynchronous Earth Orbit and Polar Division Senior Materiel Leader. "Boeing's ability to rapidly integrate the latest commercial technology into our infrastructure gives us a competitive edge on the battlefield."
"We're printing more than a thousand parts for WGS-11+, giving us the capability to introduce customization in a way that improves system performance, without requiring extensive integration times or customized tooling," said Troy Dawson, Boeing Government Satellite Systems vice president. "We understand how important speed is to the mission. That production speed translates to effectiveness against threats. As we continue to invest our technology and processes, we know that a similarly capable satellite could be delivered even faster."
---
Intelsat Names The Company's New CEO
Intelsat has named David Wajsgras as the company's next chief executive officer (CEO). Effective April 4, Wajsgras succeeds Stephen Spengler, who announced his planned retirement in October of 2021.

David Wajsgras
Wajsgras has two decades of experience at the senior executive management level, providing operational, strategic and financial leadership in both the commercial and defense industries.
He most recently served as president of the global, $7.5-billion, advanced-technology Intelligence, Information and Services (IIS) business at the former Raytheon Company, now part of Raytheon Technologies (NYSE: RTX).
Before joining Raytheon as chief financial officer, Wajsgras was executive vice president and chief financial officer at Lear Corporation (NYSE: LEA) and held other key operations and leadership roles.
"Dave Wajsgras is a results-oriented leader with a great track record of performance throughout his career," said Lisa Hammitt, chairperson of the Intelsat Board of Directors. "He develops talent and builds teams, thinks and acts strategically, and engages positively with customers and other stakeholders to the benefit of the business. Dave is just the right person to lead Intelsat at this important time. As we welcome Dave, we also will be saying goodbye to Steve Spengler. The members of the Board – and indeed the whole Intelsat team – owe great thanks to Steve for his tremendous contributions to the company for 18 years and his steady and accomplished leadership over the past seven. His retirement is well earned."

"Intelsat has a leading position in the market and a strong, global team of professionals," said Wajsgras. "While the company has made history over nearly 60 years, it's Intelsat's future that excites me most. With a focus on customers and a commitment to delivering on our promises, we're ready to write the next chapter in the story of communications and connectivity."
---
Gen. James Dickinson, USSPACECOM Commander, Gives His Insights To The U.S. House + Senate
U.S. Army Gen. James Dickinson, U.S. Space Command commander, appeared before the U.S. House and Senate Armed Services Committees to provide his Fiscal Year 2023 Priorities and Posture in Washington, D.C., on March 1st and 8th.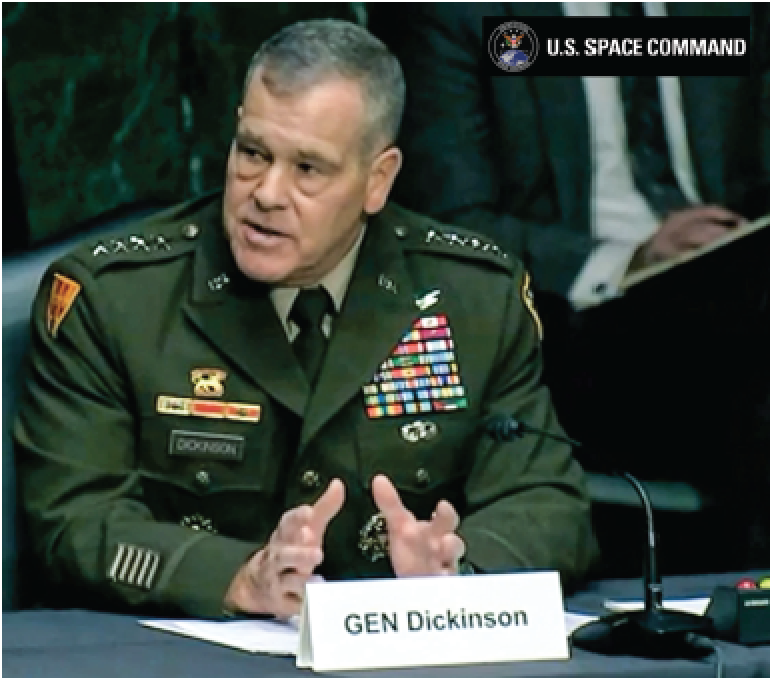 The USSPACECOM commander testified alongside U.S. Navy Adm. Charles Richard, U.S. Strategic Command commander, U.S. Air Force General Glen Van Herck, U.S. Northern Command commander and Honorable Sasha Baker, Deputy Undersecretary of Defense, on March 1st. Dickinson and Richards also appeared before the Senate Armed Services Committee in Washington, D.C., March 8th.
The hearings give committee lawmakers insight into the priorities of senior defense leaders and also give lawmakers an opportunity to ask questions.
During his testimony, Dickinson offered insight on where the command stands currently and its posture for the future aligned with National Defense Strategy.
"Today, we remain hard at work building the Command toward Full Operational Capability," said Dickinson. "We are prepared to execute our Unified Command Plan missions and responsibilities, yet acknowledge that the challenges from our competitors in the domain are substantial and growing."
Dickinson provided an overview of challenges presented by Russian and Chinese counterspy testing, such as Russia testing a destructive Direct Ascent Anti-Satellite (DA-ASAT) missile on November15, 2021, and China conducting the first launch of a fractional orbital platform with a hypersonic glide vehicle.
"In 2021, the PRC increased on-orbit assets by 27%," Dickinson said. "Their recent counter-space capability demonstrations include the DN-1 and DN-2 Direct Ascent Anti-Satellite tests and the Hypersonic Glide Vehicle test.
In January, the recently launched SJ-21 "space debris mitigation" satellite docked with a defunct PRC satellite and moved it to an entirely different orbit. This activity demonstrated potential dual-use capability in SJ-21 interaction with other satellites."
Dickinson explained USSPACECOM is committed to deterring the use of competitor counterspace capabilities within the framework of the Department of Defense's Integrated Deterrence initiative. And, if called upon, the command is capable of providing options to protect and defend against such threats.
Due to the growing need and demand to provide decision- quality information to combatant commanders and the National Command Authorities, Dickinson requested the Committees to authorize and fund SDA programs that enable USSPACECOM to monitor, characterize and attribute behavior as well as provide combat-relevant indications and warning of potential threats to U.S. government, allied, and partner space systems.
"SDA helps us analyze, not just identify what is occurring in space, which, when combined with information from our intelligence agencies, helps develop an understanding of why things are happening," said Dickinson. "SDA remains my top mission priority for USSPACECOM. SDA provides the backbone of USSPACECOM's strategy for accomplishing our mission. That strategy sets the conditions to deter first, and when called upon, to defend space capabilities and deliver combat power to the United States and its allies."
Dickinson thanked the members of the committees for their unwavering support of the men and women of USSPACECOM and for the opportunity to tell their stories of mission challenges, and their successes in meeting those challenges.
"I am honored to represent the approximate 18,000 military, civilian, and contractor personnel supporting USSPACECOM's mission. Our success is fundamentally a reflection of their superb capabilities, their unrelenting dedication, and their steadfast perseverance," said Dickinson. "Space is vital to our modern way of life and our people remain our most critical asset."
News authored by U.S. Space Command Public Affairs.
---
Northrop Grumman Selected By USMC For NextGen Handheld Targeting System
Northrop Grumman Corporation (NYSE: NOC) has been selected to provide the U.S. Marine Corps with the Next Generation Handheld Targeting System (NGHTS).

This compact targeting device provides unparalleled precision targeting and is capable of operation in GPS-denied environments NGHTS is a laser-based device that will give Marines an enhanced capability to identify and designate targets from extended ranges.
"NGHTS will significantly enhance the ability of Marines to identify ground targets under a wide range of conditions," said Bob Gough, vice president, navigation, targeting and survivability, Northrop Grumman.
Gough continued, "Connected to military networks, NGHTS can provide superior situational awareness and accurate coordinates for the delivery of effects from beyond the line of sight."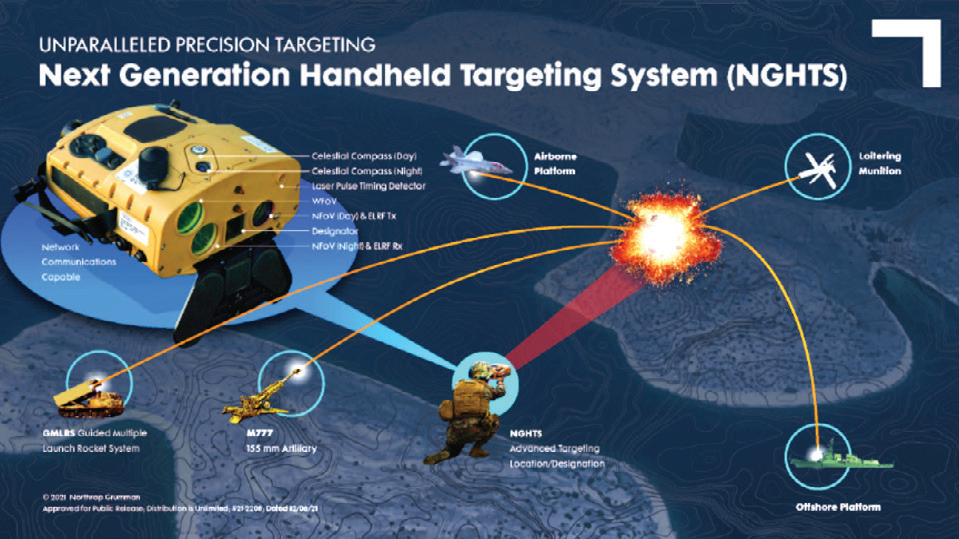 Northrop Grumman's NGHTS is capable of performing rapid target acquisition, laser terminal guidance operation and laser spot imaging functions.
Its high-definition infrared sensors provide accuracy and grid capability over extended ranges. Additional features include a high- definition color display and day/night celestial compasses.
---