---

---
The USSF's STP-3 Mission Launch By ULA Is Successful — The STPSat-6 Satellite Is Released From Earth's Gravity Via An Atlas V Rocket + Navigates To Orbit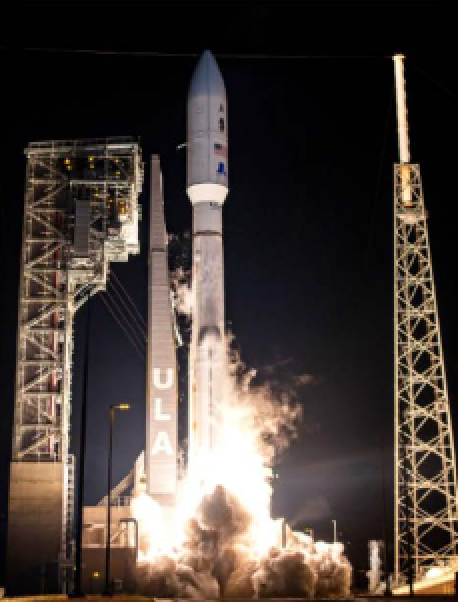 The Atlas V launch of STP-3 for the USSF by
ULA... photo is courtesy of the company.
A United Launch Alliance (ULA) Atlas V rocket carrying the Space Test Program (STP)-3 mission for U.S. Space Force lifts off from Space Launch Complex-41 at 5:19 a.m., EDT, on December 7, 2021.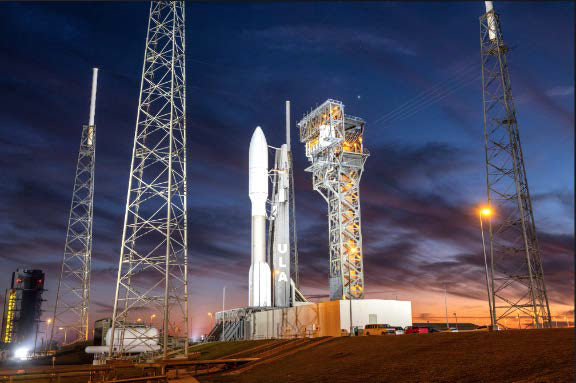 The STP-3 mission consists of the STPSat-6 satellite that hosts the National Nuclear Security Administration's Space and Atmospheric Burst Reporting System-3 (SABRS-3) package and NASA's Laser Communications Relay Demonstration (LCRD) experiment. The launch also includes a propulsive secondary payload adapter carrying additional small science and technology missions.
The mission launched on an Atlas V 551 configuration rocket that included a 5.4 meter payload fairing and stands 196 ft. (59.7 m) tall. The Atlas booster for this mission is powered by the RD AMROSS RD-180 engine. Aerojet Rocketdyne provided the RL10C-1 engine for the Centaur upper stage and Northrop Grumman provided the five Graphite Epoxy Motors (GEM) 63 solid rocket boosters.
This was the 90th launch of the Atlas V rocket. To date, United Launch Alliance has launched 146 times with 100 percent mission success.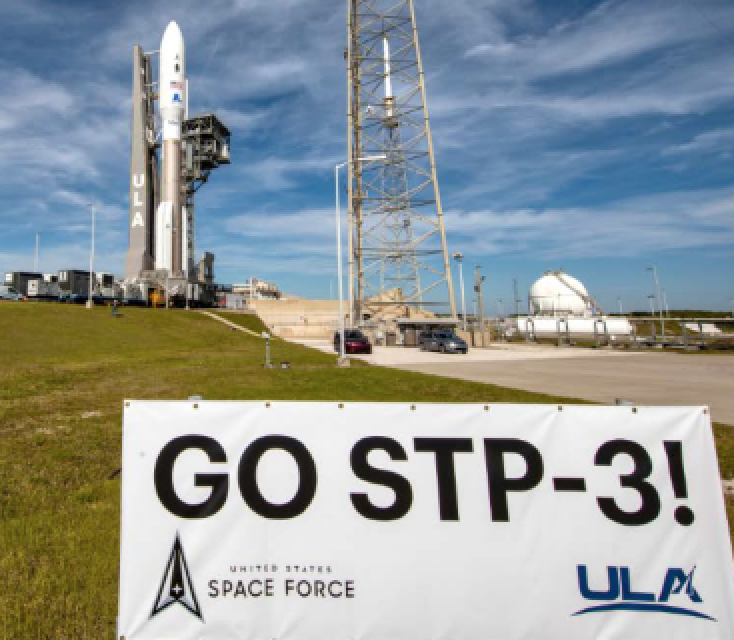 • STP-3 is a co-manifested mission that matures technology and reduces future space program risk for the Department of the Air Force and the U.S. Space Force by advancing warfighting capabilities in the areas of nuclear detonation detection, space domain awareness (SDA), weather, and communication. Both spacecraft will be delivered to geosynchronous orbit. Liftoff will occur from Space Launch Complex-41 at Cape Canaveral Space Force Station, Florida.
• The OoA payload fairing was developed with a new manufacturing method, an alternative process to cure carbon fiber composites, which allows for a more efficient production process, lower cost and lower system mass while maintaining the same level of reliability and quality.
• The Atlas V is also equipped with a new In- Flight Power System (IFPS). This system supplies power to the satellites' batteries during the rocket's long duration ascent, a mission more than seven hours. The IFPS will ensure the spacecraft have fully charged batteries when deployed into geosynchronous orbit (GEO).
• GPS Enhanced Navigation is an additional first flight item that utilizes existing flight computer hardware to provide GPS signals that improve the Centaur's navigation system performance, allowing the Centaur to achieve even more accurate orbits.
"STP-3 is a unique mission as the Atlas V will deliver STP-3 directly into Geosynchronous Equatorial Orbit (GEO). This is a highly complex orbital insertion that requires three Centaur burns and precise navigation, a capability unique to the Atlas V. This is our longest mission to date at seven hours and 10 minutes until final spacecraft separation," said Gary Wentz, ULA vice president of Government and Commercial Programs. "We are proud to work alongside our mission partners to prepare to launch this challenging mission and thank them for their outstanding teamwork."
---
COP Hydra Debuts From SES GS To Manage USG + Military Situational Awareness
SES Government Solutions (SES GS), a wholly-owned subsidiary of SES, has announced their new Common Operational Picture (COP) platform, Hydra, built exclusively to serve the U.S. Government and military.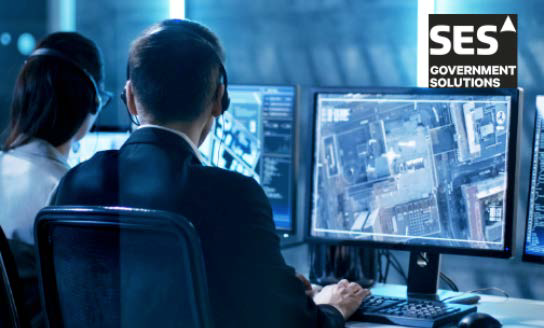 Managed and operated in-house, Hydra is a modular, web-based, monitoring and control system that provides end-to-end situational awareness in a single unified operational network platform.
Hydra collects, normalizes, and organizes data from different sources based on the mission or customer and distributes the information to the appropriate dashboard providing an interactive user interface of consumable data in a single pane.
Built on a cloud-native and micro-services architecture, Hydra is secure by design and incorporates the latest security and data processing technologies, ensuring mission assurance for government and military users.
The SES Government Terrestrial Network (GTN) is the foundation of this platform built to synchronize operations across major global teleports, points of presence, and U.S. Government data centers.
The network integrates with Hydra providing complete visibility and management capabilities to the customer and SES GS' Network Operations Center (NOC) to optimize end-to-end system performance.
"Hydra is the convergence of tactical, operational, and strategic enterprise data in a single pane view," said President and CEO of SES Government Solutions, Brigadier General Pete Hoene, USAF (retired). "Having information in real-time can be the difference between mission success and mission failure. SES GS has identified the need for a tool that compiles and transforms open-source data in a customizable dashboard to help manage situations rapidly and allow in- real time informed decision making."
---
Gilat's Wavestream Receives Million$ Follow-On Order For SSPAs From Military Terminal Provider
Gilat Satellite Networks Ltd. (Nasdaq: GILT, TASE: GILT) has received a follow-on order for subsidiary company Wavestream of more than $5 million from a Tier-1, US global military terminal provider for Solid State Power Amplifiers (SSPAs) for satellite communication (SATCOM) terminals sold to militaries throughout the world.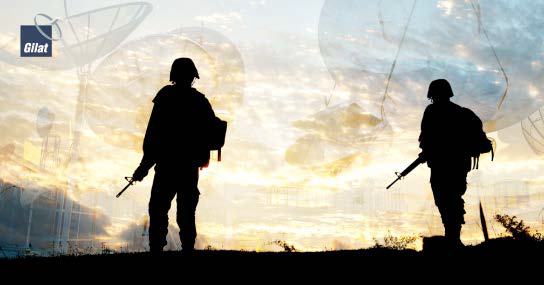 Additional contract expansion for Wavestream MicroStream SSPAs is expected in the near future.
Gilat's fully-owned subsidiary, Wavestream, will provide tightly integrated MicroStream frequency conversion/ amplifier units.

Wavestream's MicroStream Ka-band SSPAs were selected as they efficiently meet the exacting SWaP requirements most essential for tactical and expeditionary military users.
"We are proud of the partnership we are building with this customer, and this order is indicative of their continued trust in Wavestream technology, production capacity, and reliability," said Bob Huffman, Wavestream's General Manager.
Wavestream, a Gilat subsidiary is an industry leader in the design and manufacture of next generation satellite communications high power transceivers for In Flight Connectivity, Ground Mobility and Gateway markets. Since 2001, the company provides system integrators with field- proven, high performance Ka, Ku and X band Solid State Power Amplifiers (SSPAs), Block Upconverters (BUCs), Block Down Converters and Transceivers.
---
NSR Publishes Government + Military SATCOM Demand Analysis + Report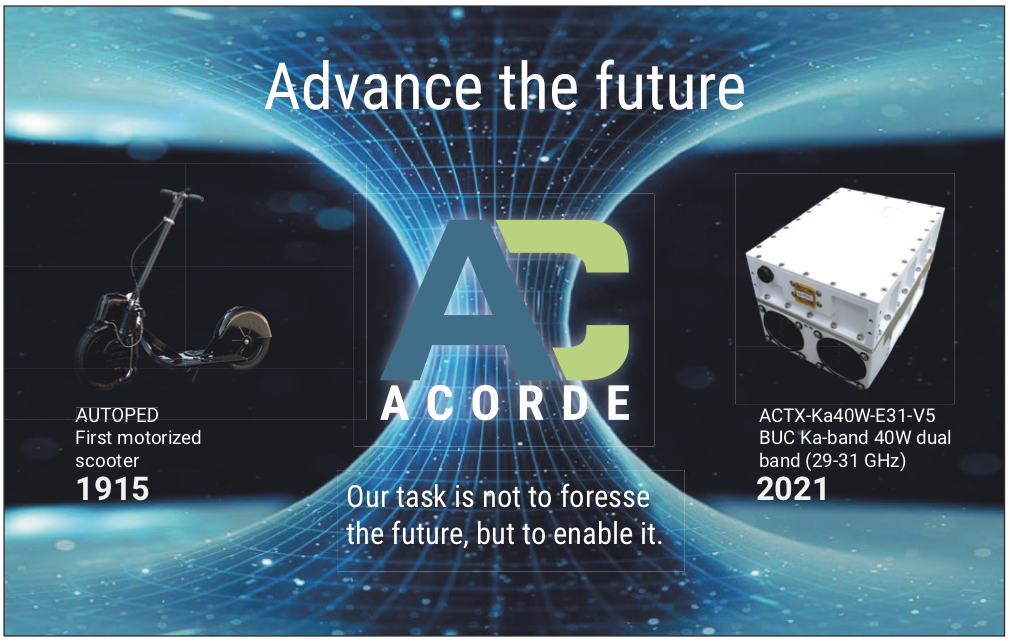 NSR's Government and Military Satellite Communications, 18th Edition, report finds that, despite COVID-19, troop drawdowns in the Middle East and ongoing pricing compression, demand for connectivity will continue to grow in the long term. At more than $6.6 billion in revenue in 2020 — the market was at the tail end of its growth phase and is now entering a short- medium term shaped by many factors.
The need for connectivity is clear — however, macro- level factors like fewer boots on the ground vs. eyes in the sky vs. surging satellite capacity supply continue to alter the competitive landscape." Emerging paradigms such as "Joint," "Enterprise" and "Unified" are the new catchphrases for commercial industry to get their heads around. Meanwhile, budgets continue to be squeezed, and existing contracts are no longer an automatic renewal. Rounding it out, MILSATCOM vs. COMSATCOM and Bulk Leased vs. Managed Services are still very much factors 'in-play.'
The next three to four years will be challenging for Government and Military spending — budgets are already stretched, but requirements for security and resiliency are increasing. This push and pull effect will only exacerbate the challenges facing mil/gov users as more satellite capacity is on the way but spending remains in a state of turbulence. From 2024 onward, NSR does expect revenue curves to return to growth as the cyclical nature of geopolitics comes back into focus and the market attempts to move more towards a tenuous supply-demand equilibrium.
All told, Gov & Mil end-users will demand more than 1 Tbps of throughput by 2030, up from 52 Gbps in 2020. Non-GEO HTS in MEO and LEO will drive the next-phase of satellite connectivity growth for Gov & Mil customers, combined with improved use-cases for narrowband IoT, and emerging requirements for GEO-based services.
Combined, changing security and connectivity drivers will propel the market to over $86 Billion in cumulative Retail Revenues from 2020 to 2030.
NSR's Government and Military Satellite Communications, 18th Edition (GMSC18) explores the market opportunities available to the satellite industry. With nearly two decades of insights and analysis, NSR's longest-running report on the Government & Military satellite communications market provides an in- depth view of the drivers, regional trends, and capacity demand through 2030.
---
Military GNSS Anti-Jamming Technologies To Change The Course Of EW Supremacy
The shift from PNT data supremacy to a decisive factor for electronic warfare makes Military GNSS Anti-jamming systems acquire many new tools and technologies.

Military GNSS Anti-jamming technology has taken conventional military operations to the next level and has uplifted the face of modern electronic warfare.
Withdrawal of the US and NATO forces from Afghanistan and establishing the rule of the Taliban has opened new avenues for China, Pakistan and Russia.
China is extending a friendly hand with the Taliban and the Taliban has eventually agreed to support China in its ambitious 'One Belt, One Road' project.
And Talibanists might support the free Kashmir agenda of Pakistan. There is going to be a massive change in electronic warfare (EW) investments in the Asian markets.
Japan, South Korea, East Asian countries, and the US and NATO forces are increasing investments in electronic warfare because of Russian activities in the Arctic Ocean, China's intervention in the South China Sea and North Korea's unpredictable behavior.
On the other hand, after the withdrawal of forces from Afghanistan, the US will divert its budgets on EW, especially investments in space programs and space- enabled electronic warfare. It might divert the funds from Afghanistan to the South China Sea for investing in maritime PNT data accuracy and precision.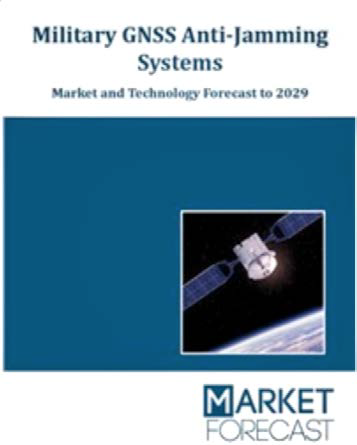 On this background demand for assured and precise PNT data grows many folds. The support from strong Military GNSS Anti-jamming technologies becomes inevitable.
The latest study from Market Forecast a leading analysis firm on defense technologies and market trends provides ongoing developments in the U.S. and other parts of the world regarding developing Military GNSS Anti-jamming solutions to handle the growing nuisance of jamming devices. The study "Military GNSS Anti-jamming – Market and Technology Forecast to 2029" from ASD Reports identifies that there will be massive demand for integration for new CRPAs (Controlled Reception Pattern Antennas), M-code enabled receivers and Assured PNT devices in various military platforms.
The report discusses technology adoption patterns for new anti-jamming technologies in various military organizations across the world. The report throws light on how various countries are preparing themselves for the new norms in electronic warfare and issues of jamming electronic munitions, aircraft, and battleships.
The study finds that global GNSS anti-jamming markets will reach $7.55 billion through 2029 from $2 billion in 2021.
The major growth of the market is anticipated from 2026, when the majority of deployments of new GNSS anti- jamming technology developments will take place in GPS Operational Control System (OCX), Assured PNT and M-code enabled antenna and receivers. You can learn more about these developments inside the report.
---
BAE Systems Unveils Their New, Ultra-Small, GPS Receiver With M-Code Military GPS Signals
BAE Systems, Inc. has unveiled their ultra-small MicroGRAM™-M global positioning system (GPS) receiver that is compatible with next-generation, M-Code military GPS signals that are resistant to jamming and spoofing.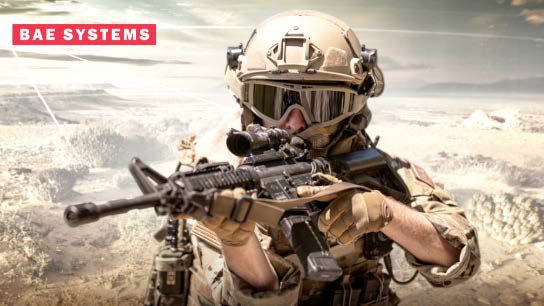 About the size of a postage stamp, MicroGRAM-M is, according to the company, the world's smallest, lightest, and most power-efficient M-Code embedded GPS receiver – delivering assured positioning, navigation, and timing (PNT) for size-constrained and other micro- applications.
MicroGRAM-M features rapid secure GPS signal acquisition, enhanced security and resiliency, anti- jamming and anti-spoofing capabilities, and the industry's lowest power consumption for an M-Code device. The 1.0" x 1.25" x 0.275" MicroGRAM-M has the same physical dimensions as its predecessor, enabling quick upgradability to M-Code and reduced system integration costs. At its core is a proven, tamper-proof M-Code Common GPS Module that encapsulates classified data and signal processing.
"We're delivering reliable PNT where our customers need it – from soldiers' handheld devices to small unmanned aerial vehicles," said Greg Wild, director of Navigation and Sensor Systems at BAE Systems. "MicroGRAM-M provides our armed forces and allies with a low-SWAP M-Code GPS solution that's resistant to adversaries' disruption efforts in highly contested environments."
"MicroGRAM-M is the latest BAE Systems M-Code military GPS product, joining MPETM-M and NavStrikeTM-M, which deliver enhanced awareness in highly contested environments and precision munitions guidance," said John Watkins, vice president and general manager of Precision Strike & Sensing Solutions at BAE Systems. "Qualification of MicroGRAM-M is underway, with full-rate production expected in 2022."
---