Lockheed Martin selected as the preferred bidder for the Australian Defense Satellite Comms System
Lockheed Martin (NYSE: LMT) has been selected by the Commonwealth of Australia as the preferred bidder for Project JP9102, the Australian Defence Satellite Communications System.
The multi-billion dollar JP9102 project will provide the Australian Defence Force (ADF) with a sovereign, military satellite communications (MILSATCOM) system defined by its extensibility, agility and resilience. Lockheed Martin will leverage its experience in space- based mission solutions and networks for its JP9102 offer.
Lockheed Martin has assembled a diverse team of Australian companies including Inovor Technologies, EM Solutions, AV-Comm, Linfox, Shoal Group, Ronson Gears, Calytrix Technologies, Conscia, Clearbox Systems, DXC and Blacktree Technology to deliver ground and control segments and beyond for JP9102.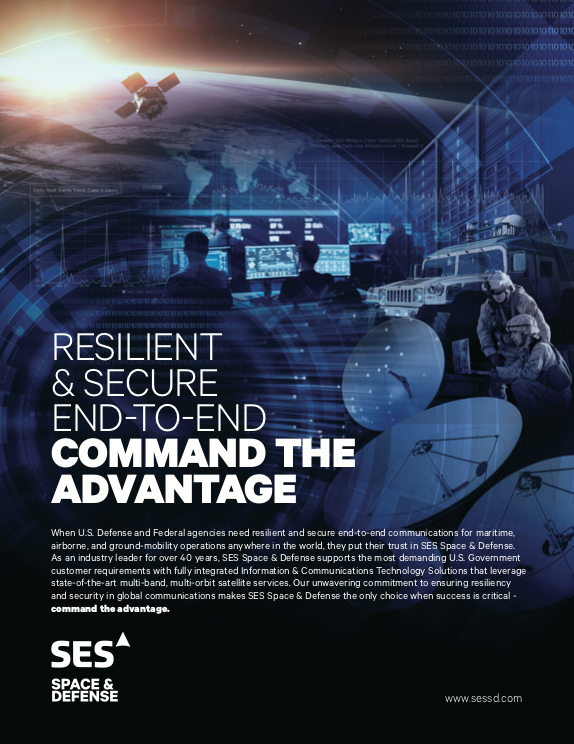 Lockheed Martin has also partnered with the Victorian Government to establish Victoria as the engineering and technical hub for the company's JP9102 solution, an investment that will create more than 200 advanced space industry jobs in the state.
As another example of the priority placed on workforce development, Lockheed Martin Australia recently launched a space-focused education program with STEM Punks, a STEM education initiative to educate, upskill and inspire Australia's future workforce.
"We are proud to be selected as the preferred bidder to deliver this critical capability to the Australian Defence Force. This capability will provide the Australian Defence Force with robust connectivity and reliable information when and where they need it, and by extension, contribute further to the growth and development of Australia's defence and space industries."
— Warren McDonald, Chief Executive, Lockheed Martin Australia and New Zealand.
---
NAVAIR tests nexgen MILSATCOM for USMC MQ-25 H-1 UAS
The Marine Corps' UH-1Y helicopter completed an initial flight to test the data transmission of the new Mobile User Objective System (MUOS) MILSATCOM capability for the MQ-25 Stingray at Pax River.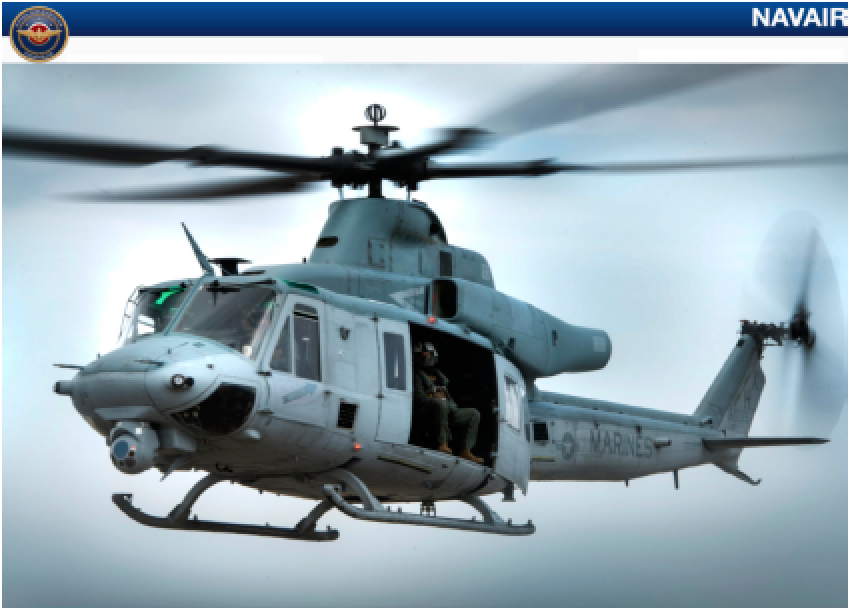 The team at the Dedicated Unmanned Carrier Aviation (UCA) Development Environment (DUDE) lab at Webster Outlying Field in St. Inigoes, Maryland, and the Communications Systems Integration Laboratory (CSIL) at Pax River, transmitted data using unique test equipment to the UH-1Y during flight, proving MOUS connectivity, resilience, and viability using a maneuvering aircraft.
MUOS is a MILSATCOM system that provides global connectivity to military networks.
The next generation of this system works much faster and has additional payloads that support new waveform capabilities and compatibility with the legacy UHF SATCOM systems.
The MQ-25 Stingray will be the world's first operational, carrier- based, unmanned aircraft that will provide aerial refueling as well as intelligence, surveillance and reconnaissance (ISR) capabilities that will enhance the carrier air wing and carrier strike group.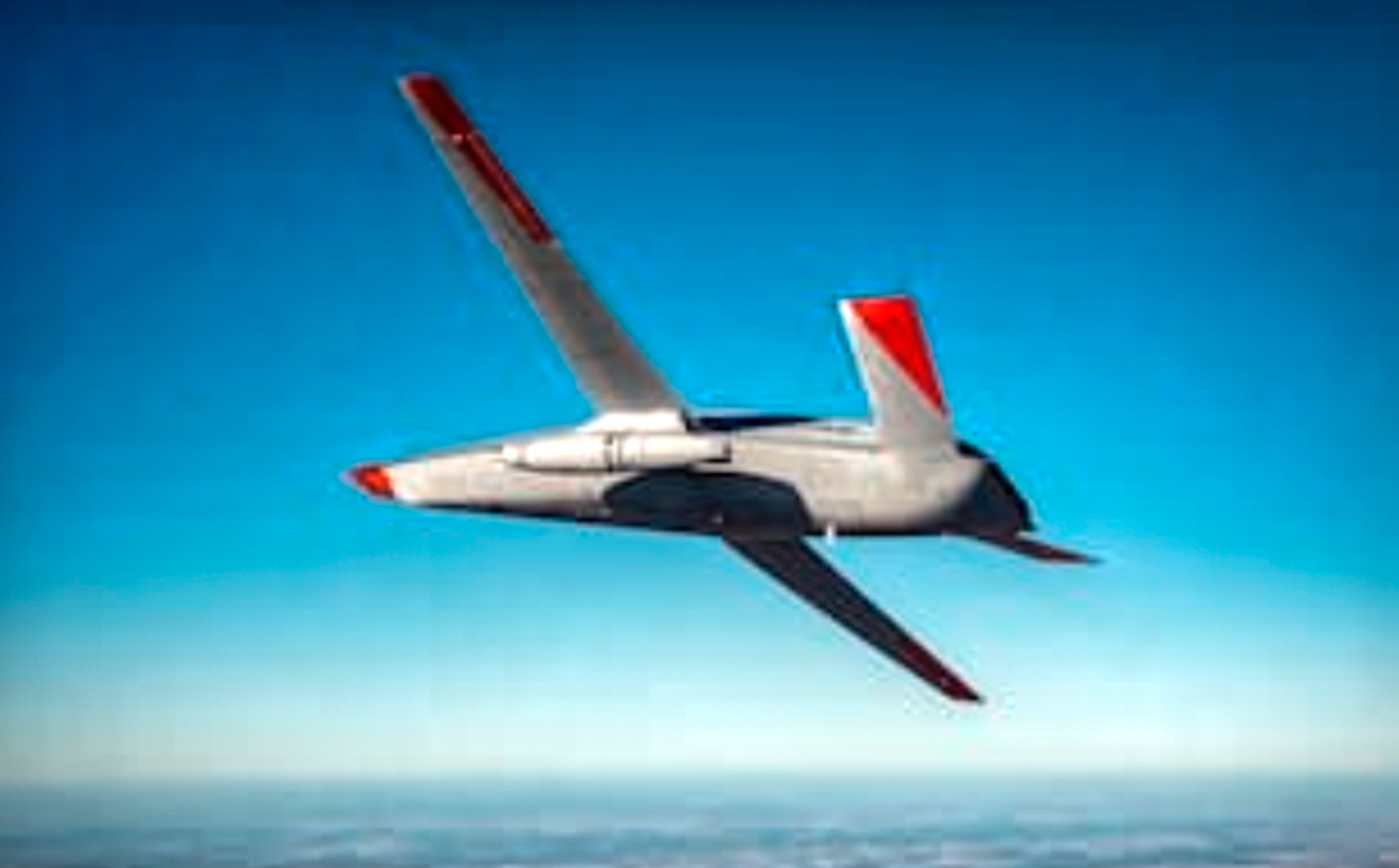 MQ-25 Stingray. Photo is courtesy of Boeing.
"This type of testing is a way to show how two very different programs can team up and develop capabilities together."
— Capt. Daniel Fucito, Unmanned Carrier Aviation (PMA-268) program manager
"Testing MUOS with H-1 will facilitate the MQ-25 test infrastructure development and ensure MUOS connectivity configuration It also provides an opportunity for the PMA-268 program team to observe MUOS flight characteristics."
— Ray Belcher, MQ-25 Integrated Test Team communications lead
---
Red Cat receives high-speed drones order for Ukranian deployment
Red Cat Holdings, Inc. (Nasdaq: RCAT) will fulfill a purchase order to provide 200, long-range, high-speed FPV (first- person view) drones to Ukrainian drone pilots who are currently engaged in conflict with Russia.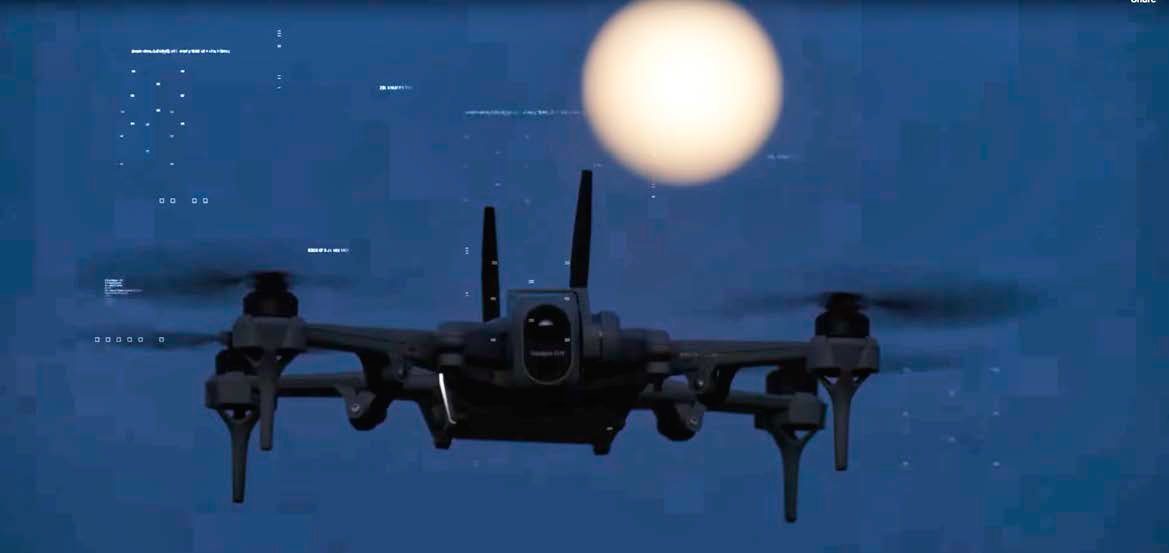 The FPV drones will be delivered to Ukraine in June.
The drones to be shipped have the highest power-to-weight ratio in the drone industry, offering increased maneuverability, especially when combined with the FPV functionality of the drones.
These FPV drones can also fly in GPS-denied and GPS-jammed battlefield conditions.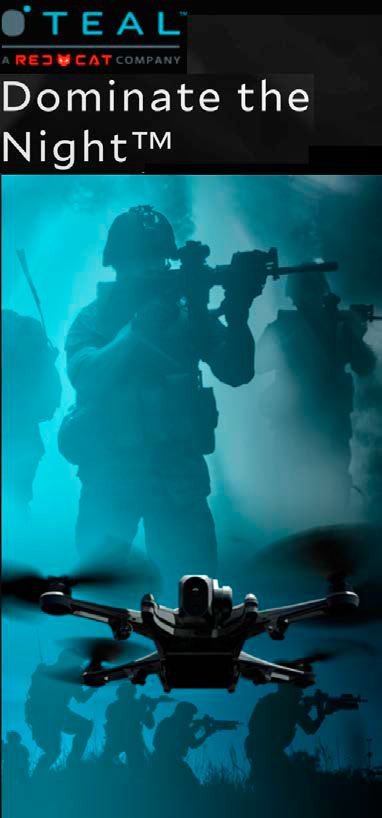 Officially launched last month, the Teal 2 is designed to Dominate the Night™ and is equipped with Teledyne FLIR's new Hadron 640R sensor.
This provides end-users with the highest resolution thermal imaging in a small (Group 1) form factor and is optimized for nighttime operations.
Red Cat's other technology partners for the Teal 2 include Athena AI, Reveal Technolog, and Tomahawk Robotics.
"Fortunately, Red Cat has the U.S. manufacturing capacity required to quickly deliver on such orders. We are pleased to provide our product to Ukrainian drone pilots, and we look forward to continuing to engage with them, including by providing our new nighttime drone, the Teal 2. Much of drone activity is performed at night, and the Teal 2 is at the forefront of nighttime drone capabilities."
— Jeff Thompson, Red Cat CEO
---
USSF + DISA award million$$ CTC contract to SES Space & Defense
SES Space & Defense will provide MILSATCOM capabilities in support of the U.S. Army Warfighter Information Network-Tactical (WINT-T) training activities.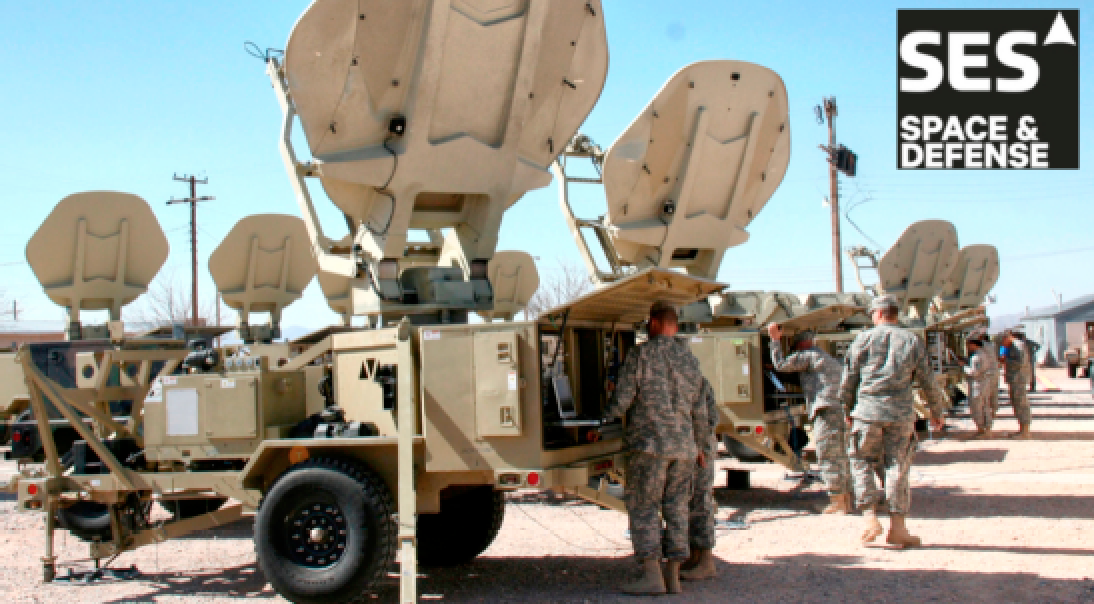 The five-year, Commercial Satellite Communications (COMSATCOM) Transponded Capacity (CTC) contract worth $27.54 million has been awarded to SES Space & Defense by the U.S. Space Force's Commercial SATCOM Communication Office (CSCO) through Defense Information Systems Agency's (DISA) Defense Information Technology Contracting Organization (DITCO).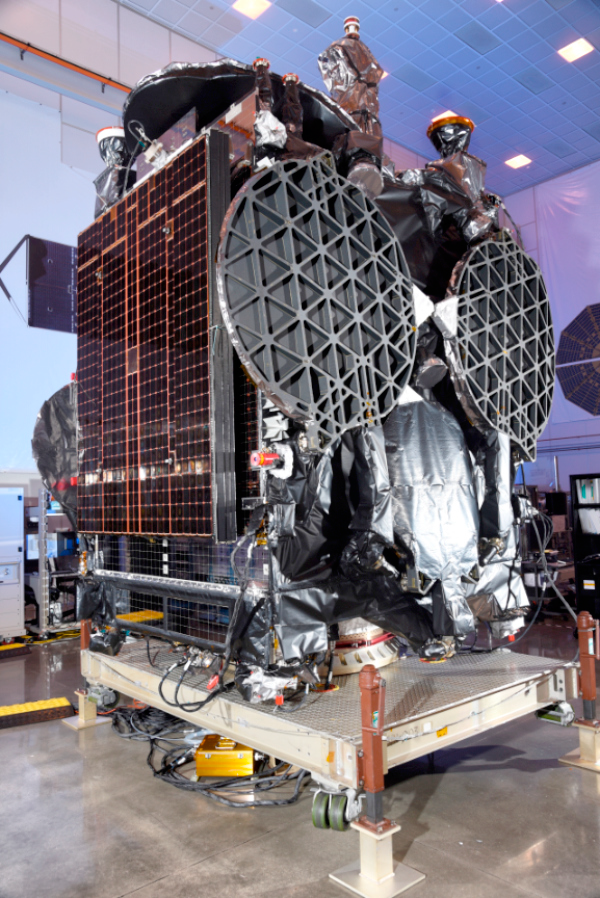 Photo of the SES GovSat-1 satellite,
courtesy of Northrop Grumman
Leveraging SES's global satellite fleet, SES Space & Defense will provide capabilities for the U.S. Army Network Enterprise Technology Command (NETCOM) and the U.S. Army Forces Command (FORSCOM) units to train and prepare a combat-ready, globally responsive Total Force
This will allow the U.S. Army to continue to build and sustain combatant command readiness requirements, as well as enable research and development activities for testing new applications for mobile missions.
"SES Space & Defense has a longstanding relationship with the U.S. Army and has been supporting the WIN-T program's evolving needs for over a decade. As the U.S. DoD adopts new and more advanced information technology capabilities, it is key that we support them with the much-needed resilient and secure satellite communications in multiple orbits and bands. Combine that with our extensive experience in network integration, we can ensure our customers' advantage in any critical mission scenarios."
— David Fields, SES Space & Defense President and CEO
---
SSTL + Oxford Space Systems to launch the CarbSAR in orbit demo mission to showcase wrapped rib antenna
Surrey Satellite Technology Ltd. (SSTL) and Oxford Space Systems (OSS) have confirmed a partnership to build and launch an OSS Wrapped Rib Antenna mounted to an SSTL CarbSAR satellite.
The In Orbit Demonstration mission advances both companies' abilities, with OSS gaining space heritage, and SSTL building its ability to integrate capability from new suppliers. The work has been jointly funded by OSS, SSTL, Airbus Defence and Space, the National Security Strategic Investment Fund (NSSIF — HM Government's corporate venturing arm for national security and defence technologies) and the MoD, and is proving a ground breaking Synthetic Aperture Radar (SAR) concept that may be of significant interest to UK defence intelligence, surveillance and reconnaissance (ISR) strategies in the near to medium term future.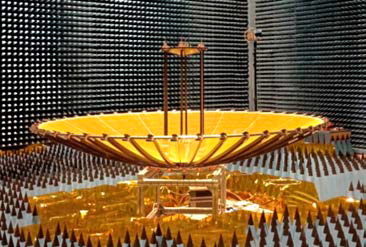 Surveillance, change detection and "big data" analytics applications are driving interest in spaceborne SAR data, to support day/night and all- weather imaging at a rate faster than can be achieved with any individual satellite. This drives demand for much smaller radar satellites that can be launched within a limited launch volume in groups, however it is still desirable to retain a large antenna for better quality imagery.
Having a large, scalable, stowable and lightweight, reflector antenna provides a number of benefits in designing small radar satellites for particular applications. A reflector antenna can also significantly simplify the radar electronics, making it ideal for implementing radar on much smaller spacecraft, such as SSTL's CarbSAR platform.
The Oxford Space Systems Wrapped Rib Antenna for Synthetic Aperture Radar (SAR) enables high resolution imaging from smallsat EO missions, irrespective of weather conditions or daylight. These antennas deploy carbon-fiber ribs from a central hub to form a 3m diameter parabolic dish supporting a high performing metal mesh reflector surface.
This UK developed, antenna technology has a uniquely compact, stowed configuration and achieves a highly, cost-efficient performance when deployed in orbit. The antenna has successfully completed an extensive ground based test program, including a radio frequency (RF) test campaign and is now ready to demonstrate its performance in orbit.
Carbonite is the latest in a long range of 100 kg. class smallsat platforms that SSTL has been building in Guildford, UK, since the early 1980's. Carbonite-1 launched in 2015 was an innovative development mission based on a commercially available optical telescope.
The range was always designed to be multi-sensor and has evolved to feature a standard set of core platform avionics available now with either a high resolution optical, medium resolution multi-spectral, mid-wave infra-red or SAR payload. CarbSAR — delivering high-resolution, X-band SAR imagery — sees the SAR electronics embedded with the standard Carbonite satellite core avionics in an elegant combination with the stowable OSS antenna.
"This In Orbit Demonstration mission will allow us to build on our relationship with SSTL and accelerate our product development and industrialization program for the game changing Wrapped Rib SAR antenna. The support of NSSIF is a huge vote of confidence in the technology and the capability of Oxford Space Systems to support future UK requirements."
— Sean Sutcliffe. CEO, Oxford Space Systems"
"Announcing a new satellite mission is one of the most exciting things we get to do here at SSTL. And that excitement is amplified when the mission in question is CarbSAR, a variant of our Carbonite range, and a mission part-funded by our Shareholder Airbus Defence & Space. CarbSAR is a compelling UK success story on its own, as well as a necessary step towards the bigger spacecraft required for the UK's Space ambitions. The integration of our latest generation
100Kg Satellite platform and SAR electronics with OSS's revolutionary wrapped rib antenna is a mission we will be very proud to launch."
— Andrew Cawthorne, Business Development Director at SSTL.
---
Boeing's new military satellite integrates anti-jam payload for enhanced battlefield comms
Boeing [NYSE: BA] recently unveiled the company's Protected Wideband Satellite (PWS) design that features Boeing's Protected Tactical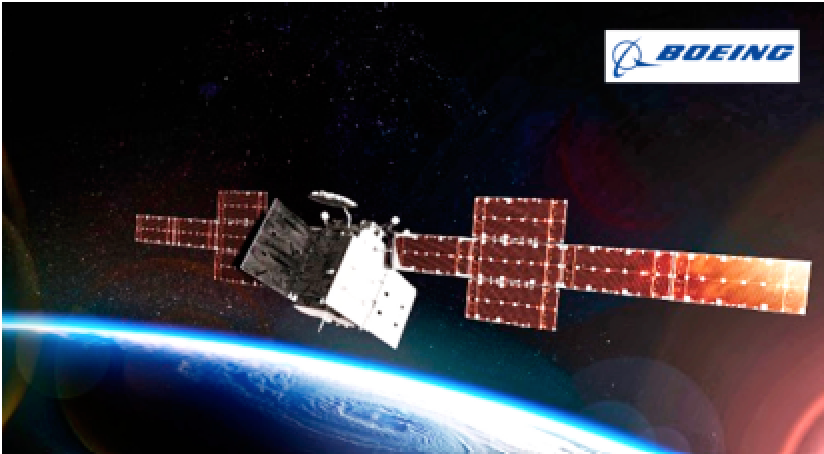 SATCOM Prototype (PTS-P) payload hosted aboard the U.S. Space Force's Wideband Global SATCOM (WGS)-11 spacecraft.
The combination of military satellite communications (MILSATCOM) and anti-jam capabilities underpin the PWS design.
Both programs are based on Boeing's 702X software-driven technology enabling real-time and automated beam-forming for improved stand-off performance and signal protection.
The program is scheduled for launch in 2024, with on-orbit testing slated for 2025.
After on-orbit demonstration, the PTS-P payload will be available to transition for operational use.

The PTS-P design features automated anti-jam capabilities, including jammer geolocation, real-time adaptive nulling, frequency hopping and other techniques, harnessing the power of the U.S. military's Protected Tactical Waveform (PTW) to ensure the warfighter can stay connected in a contested environment.
By flying PTS-P on the WGS-11 spacecraft as part of the WGS constellation, PWS works seamlessly with all the existing WGS user terminals, while allowing gradual fielding of PTW modems in a theater of operation.
WGS provides the Department of Defense with a broad majority of tactical communications going through the constellation that currently includes 10 satellites.
"The joint force is relying on us to deploy capabilities that enable secure communications in a prolific jamming environment. We also need mission-relevant speed and affordability, while being mindful of the evolving threat in the battlefield. The Boeing PTS-Prototype payload hosted on WGS-11 is an exciting leap forward for new warfighter capabilities." — Charlotte Gerhart, Space Systems Command's Tactical SATCOM division chief at the U.S.Space Force
"The Protected Wideband Satellite combines significantly upgraded WGS capability with PTS-P's automated anti-jam features. This capability sets the stage for future generations of protected wideband systems that can operate in both legacy transponded and new onboard processed modes." —
Michelle Parker, vice president of Boeing's Space Mission Systems
---
iDirect Government showcases new modem for nexgen terminal design
iDirect Government (iDirectGov) showca sed their 450mp integrator kit at the 2023 Special Operations Forces (SOF) Week that was held from May 8-11, in Tampa, Florida.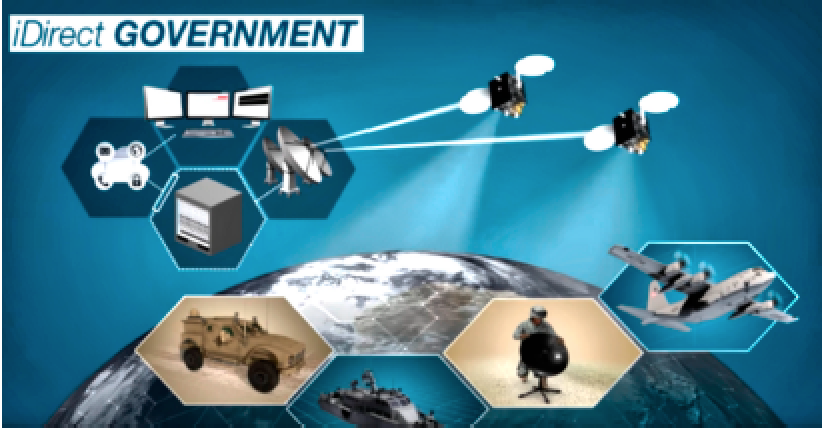 The integrator kit is the first phase in the much-anticipated launch of the 450mp multi-waveform, multi-orbit, Software Defined Radio (SDR) modem.
The 450mp features an innovative modular three board design: radio (RF) module, common compute (digital) module and carrier board.
The SDR capabilities will enable support of multiple waveforms via a single compute platform.
The waveforms are not limited to transponder satellite links but include Common Data Link (CDL) and other point-to- point links.
The design of the 450mp allows integrators to use iDirectGov's carrier board or choose to design their own custom board, a powerful option for optimizing the size and shape of a remote or developing the most advanced man portable terminals.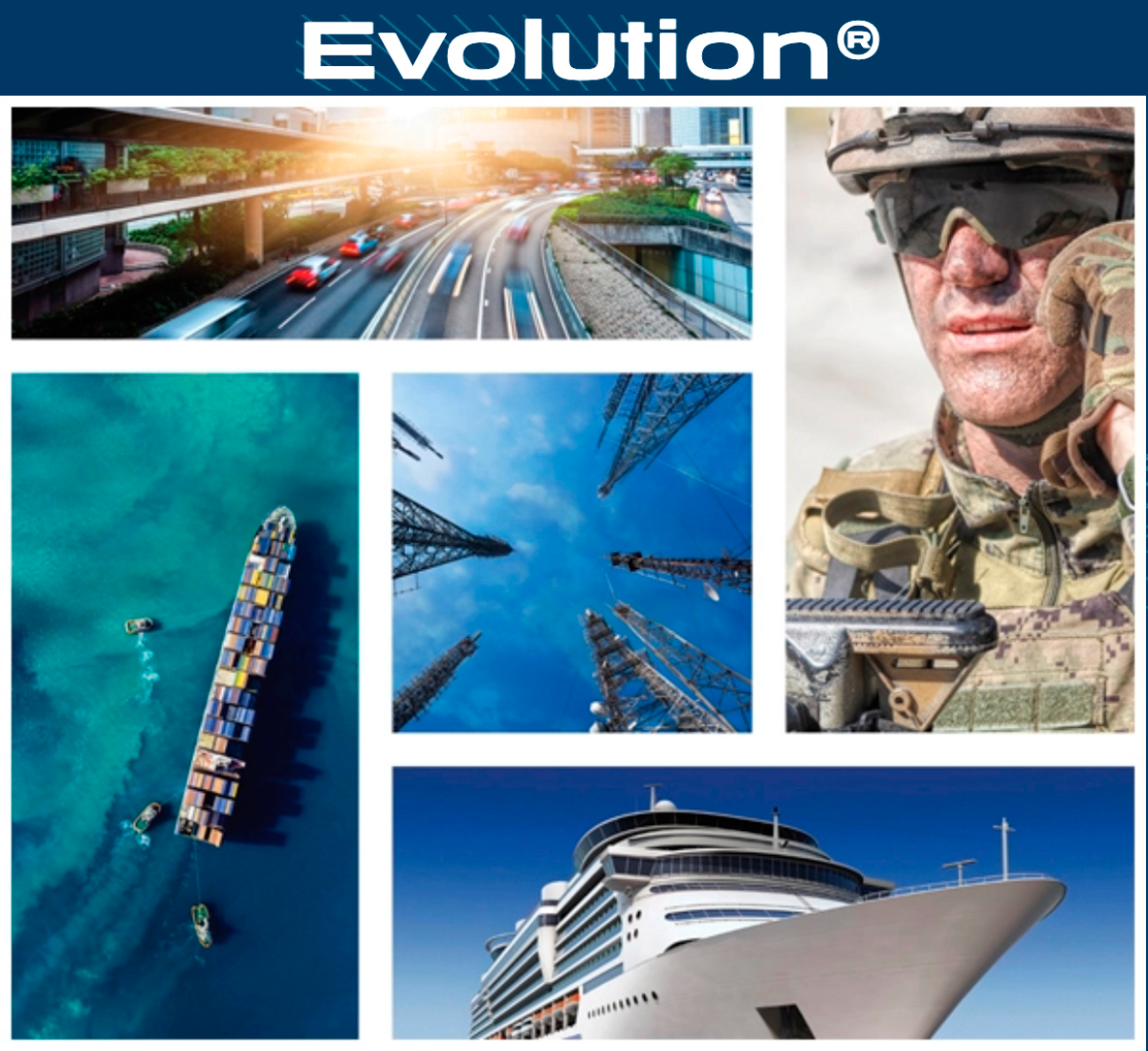 Furthermore, the industry standard digital interface of the 450mp common compute module enables a direct digital interface to RF transmitters and receivers.
The 450mp SDR focuses on security, resiliency and mobility—the key elements of iDirectGov's next generation EVOLUTION platform. The man portable, first of multiple form factors in the 4-Series SDR suite, will support GEO, MEO, HEO and LEO orbits and a variety of waveforms which are essential for network resiliency for voice, data and video defense communications.
"The flexibility of the 450mp is truly a game changer. We now offer a common compute platform which can host a myriad of waveforms, provide a digital interface to RF equipment, and provide terminal integrators the ability to develop truly bespoke communication platforms and backed by as many as 16 hours of engineering support. This is a game changer for military satellite modem integrators and their future terminals."
— Karl Fuchs, iDirectGov senior vice president of technology
---