A quotation from Sun Tzu's The Art Of War..."If you know the enemy and know yourself, you need not fear the result of a hundred battles. If you know yourself but not the enemy, for every victory gained you will also suffer a defeat. If you know neither the enemy nor yourself, you will succumb in every battle."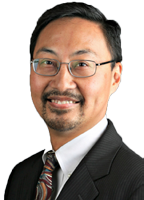 Military leaders have long understood that mission success often depends on knowing both the enemy's and one's own capabilities. For Napoleon at Austerlitz, Lee at Chancellorsville, Eisenhower on D-Day, and the "Left Hook" of Desert Storm, knowledge of the enemy was key to victory. Today, this requirement is further complicated by the speed of operations and the desire to push intelligence to the lowest tactical units. In this environment, it is not surprising that combatant commanders' first priority is ISR (Intelligence, Surveillance and Reconnaissance)—usually provided by remotely piloted aircraft (RPAs).
RPAs provide immediate information on enemy forces, friendly forces, and environmental conditions that are invaluable to the military decision maker. The immediacy of this information enables the military to achieve greater depth, agility, versatility, initiative, and synchronization—the five tenets of U.S. Army operations. However, delivering ISR to the tactical edge of combat requires vast amounts of bandwidth. This bandwidth demand increases as more sensors and applications are added to RPAs.

High-throughput satellites (HTS), such as Intelsat's EpicNG, help solve this problem by increasing the available bandwidth by 300 to 400 percent using high-throughput spot beams. In designing the EpicNG satellites, Intelsat engineers looked at the possible loss of signal as RPAs passed from one small spot beam to the next spot beam.
To address this concern, IGC partnered with L-3 Communications Systems West to develop a software update for automatic beam switching (ABS) in order that RPAs could fully benefit from the new HTS capabilities of Intelsat EpicNG.
A video at this direct link offers a look at how ABS works. Using real air and ground satellite terminals connected to Intelsat's Horizons-1 satellite and a navigation simulator, this demonstration shows how the system automatically changes both frequency and polarization as the RPA moves from one beam to another with minimal effect. The next demonstration will use an RPA and the first Intelsat EpicNG satellite, IS-29e, which was successfully launched on January 27.
---