Tom Eaton is the President of Telesat Government Solutions, a U.S.-incorporated, wholly-owned subsidiary of Telesat. Mr. Eaton is responsible for defining the government division's commercial, operational and strategic activities.
Mr. Eaton has more than 30 years of experience in the telecommunications industry, holding a range of executive leadership positions across the global satellite operator and network services markets, including providing secure communications services to the armed forces and national security community.
Most recently, Mr. Eaton served as Vice President of International Sales at Telesat, where he successfully increased the use and revenue on the company's international satellite fleet. Before joining Telesat in 2014, Mr. Eaton was President of Harris CapRock Communications, where he played an instrumental role in the formation of a global provider of end-to-end, mission-critical communications networks for government, energy and maritime customers. Mr. Eaton holds a Master of Business Administration from Mercer University and a Bachelor of Business Administration from the University of Georgia.
What are the biggest challenges surrounding connectivity for defense and government personnel today?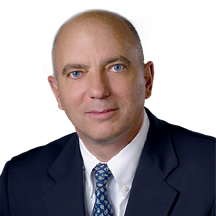 Tom Eaton
From Telesat's experience, the defense and government sectors' biggest concerns for connectivity are reliability, resiliency, security, and ease of access. In terms of reliability, the expectation is that mission critical data can be transmitted from a terminal in-theater back to the command center — and vice versa — in real-time without any outages. This means the networks government customers leverage must be resilient, with no single points of failure. Resilient network architectures must be self-healing with the ability to mitigate interference, data detection, data interception and to bypass third-party terrestrial infrastructures to deliver the assured connectivity required for this Security is paramount. Forward terminals can expose government operators' location and activity, so the need to ensure terminal location confidentiality is imperative.
Additionally, the need to ensure the defemse-grade encryption of the data being transmitted is intact and cybersecurity measures are maintained as it transports through the network. The ability to access commercial satcom networks in a seamless way is critical. Commercial-Off-The-Shelf (COTS) equipment and standards-based systems allow government customers to access and operate services, just as they would access terrestrial infrastructure. Equally critical, the government's administrative contracting process must evolve to increase flexibility in the acquisition of commercial communication services over Low Earth Orbit (LEO) networks such as Telesat Lightspeed.
How is Telesat working with the industry to address these challenges today?
Tom Eaton
Telesat is developing the first enterprise-grade Low Earth Orbit (LEO) network, Telesat Lightspeed. Telesat's commercial customers, which include leading telecom operators, enterprises, and aviation and maritime connectivity providers, require carrier-grade services with committed service level agreements, resiliency, and high security. As Telesat looks at the needs of government and defense customers, we believe our system architecture and cybersecurity measures established for Telesat Lightspeed will be compelling for MILSATCOM requirements.
Telesat has adopted the National Institute of Standards and Technology (NIST) Cybersecurity Framework and expects to meet the government standards for Transmission security (TRANSEC) and the Infrastructure Asset Pre-Assessment Program (IA-PRE). In addition, the Telesat Lightspeed network will be a MEF 3.0 certified, layer 2 interface with validated communications security compatibility. Telesat is working closely with industry partners to develop a wide range of user terminals (antennas and modems) to access the Telesat Lightspeed network.
Ecosystem vendors can incorporate the Telesat Lightspeed waveform and system specs into their terminal offerings. Some terminal providers already have an ability to upgrade, plug-and-play, and support multi-orbit, multi-frequency, multi-waveform services and we are working with those vendors. In addition, we are developing commercially-based contracting models for the government's consideration in simplifying access to LEO networks, such as Telesat Lightspeed.
Defense organizations are aggressively seeking to invest in low earth broadband constellations to advance connectivity forward. What capabilities of LEO technology are so advantageous?
Tom Eaton
Defense organizations need high data rate, low latency, persistent communications at any point on Earth, including Polar regions. At Low-Earth Orbit (LEO), Telesat is able to provide a service that has very low latency. Government and defense applications are becoming increasingly sensitive to latency and LEO networks can provide a faster, observe-orient-decide-act (OODA) loop decision cycle. Telesat Lightspeed satellites each have four optical inter-satellite links (OISLs), creating a mesh network in space. This results in multiple transport routes of user traffic across the space network.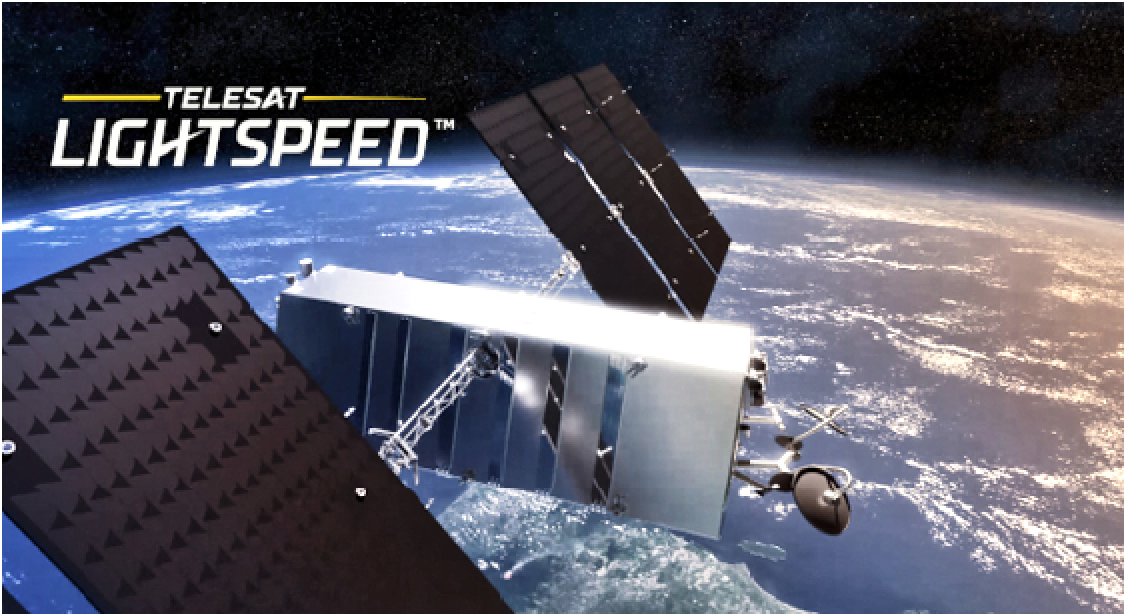 A government user can communicate directly from anywhere with the Telesat Lightspeed network constellation satellites and its optical satellite-to-satellite communications path before using a downlink — even on the other side of the Earth. This eliminates the need to transit a gateway anywhere near a contested or degraded operational environment or to ever use a "non-trusted" terrestrial network. This is particularly valuable for embassies, key government facilities, bases, sensors and defense platforms, wherever they are located.
Adversaries seeking to determine the location of user terminals on Telesat Lightspeed will face significant challenges vs. legacy, wide-beam communications satellites used today. Using small Ka-band beams, LEO satellite motion relative to a fixed Earth location, OISLs and variable carrier frequency assignments defeats traditional remote interferometric geolocation attempts that quickly reveal highly precise user terminal locations on legacy geostationary communications satellites. The Telesat Lightspeed LEO architecture is designed so information about customer terminal location remains protected from unauthorized persons.
What are your plans surrounding Telesat Lightspeed today?
Tom Eaton
Telesat Lightspeed is designed to be a multi- purpose, standards-based system serving clients across the globe. When you add in our 52-year heritage of engineering excellence as a satellite operator, we're building a system that can meet the needs of today's government and defense applications. We're deliberate in building a superior network with reliability, resiliency, security and ease of access built in from the very beginning.
During the Fall of 2020, the Defense Advanced Research Projects Agency (DARPA) awarded Telesat a contract to aid the Blackjack constellation. Can you provide an update on this?
Tom Eaton
While we can't share much detail, we are continuing to fulfill work as contracted by DARPA. Telesat is on-target to deliver two LEO Croupier spacecraft buses to DARPA. The Telesat Lightspeed constellation includes several distinctive features that align with the Blackjack program vision, including spacecraft buses with native OISL capability, self-healing mesh networking, onboard processing and a full global network architecture backed by global priority spectrum allocations.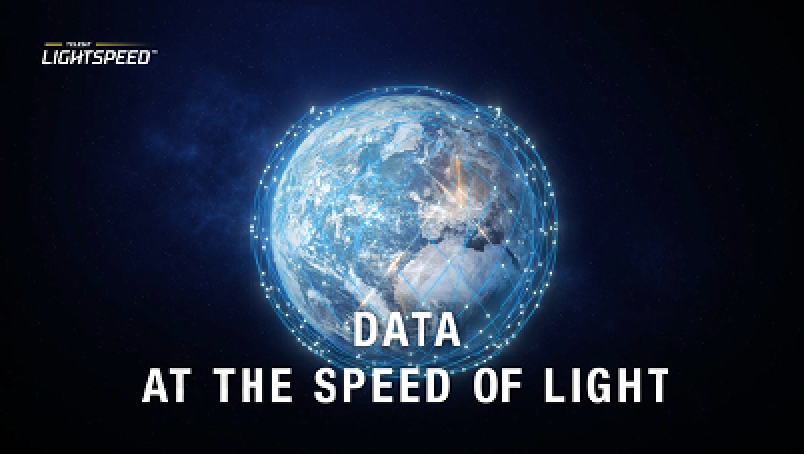 Are there any other opportunities that Telesat is looking to pursue to help aid the defense industry in the U.S. and across the world?
Tom Eaton
Allied Nations are keenly interested in Telesat Lightspeed due to its high capacity, security and resiliency. The truly global footprint of the network with over 15 Tbps of capacity provides a compelling value proposition across the globe.
There is an interest in "hosted satellites'' — government-developed and designed satellites that are focused on scientific, humanitarian and defense related initiatives. Hosted satellites can connect to the Telesat Lightspeed constellation, performing their missions while using satellite-to-satellite linking over OISLs or Ka-band user beams to move the hosted-satellite's data securely to any location in the world via the Telesat Lightspeed network.
As an example: A hosted LEO weather satellite with sensors can detect weather patterns in real-time and quickly transmits the data via OISL or Ka- band links to the Telesat Lightspeed space relay network to deliver data to a command center.

What is Telesat's vision for defense connectivity and communications a decade from now?
Tom Eaton
Ten years from now we want to continue being a trusted and reliable provider to the government and defense — even more so than we are today. Telesat's 52-year heritage in the satellite communications space is seen as a benchmark and we've developed the reputation of having some of the best developed and engineered products on the market serving a global customer base. If I can say anything with certainty about Telesat's future it is that we will continue to provide innovative, reliable, resilient and secure products well beyond today.
---