Michael Zalle has been the driving force of Sales and Marketing for Squire Tech Solutions since May of 2008.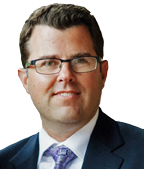 He began his career in the satellite communications industry in 2001, having previously worked in terrestrial communications during the early years of the commercial Internet. As a top 1 percent sales account executive at age 20, his success was driven through his focus on international fiber optics, with a specialty of selling access to the United States Internet backbone in 1995.
During that time, Mr. Zalle sold access to PanAmSat (now Intelsat), American Tower Corp. (New Skies Satellite), Hughes Network System, PacAm Tel, Vyvx and over a dozen international transport consortiums, including Southern Cross Cable Networks and Global Crossing.
As an early/founding stage Sales Director of IP Access International Inc., Mr. Zalle was responsible for strategic business development, data transport sales vision, execution of data services to teleport uplinks and executive oversight of data centers, peering exchanges and fiber backhaul networks. Mr. Zalle was also responsible for international and domestic Internet network feeds enabling teleport and vsat hub owners and operators connection to the public Internet exchanges and voice over IP switching centers. Data Services responsibilities focused toward negotiating contracts, seeking high value services for resale, and finding partners/sales agents who offered value to the edge.

Today, Squire Tech Solutions is driven by market demand—Michael's extensive experience in the satellite communications industry now sees him focused on transportables and trailerized, mission-critical communications systems (satellite, cellular networks and backhaul) for the military, Homeland Security, and local / federal public safety agencies. Mr. Zalle aims to continue to grow in the transportable arena as technologies continue to become smaller and more efficient. Michael will be helping Squire Tech to open pCom™ and core networks to new areas of opportunities throughout North America and the world.
Mr. Zalle has also been a founding Board member of a local bank, advisor/investor in several startup companies and private equity investments and has engaged as a mentor to young amputees with physical disabilities. Michael ranks himself as an incredibly poor golfer and a perhaps an even worse tennis player.
MilsatMagazine
Mr. Zalle, what made you decide to enter the Satellite Industry? Was there something that you thought was missing?
Michael Zalle
I was immediately drawn to this satellite industry from the first time I walked through the gates at the PanAmSat teleport (now Intelsat Napa) in 1997 and saw the massive antennas pointing toward the Pacific. Come on, it's rocket science, who doesn't think it's pretty darn cool?
I've spent my career attempting to simplify complex concepts and make functionality accessible to the industries and personnel who aren't rocket scientists. That is where we focus every day. I feel the industry has come a long way over the past decade, but there remains long way to go.
MilsatMagazine
Mr. Zalle, How does your 14 plus years of experience in the satellite communications industry bring value to this market? Particularly in the homeland security, local/ federal agencies and remote commercial industry?
Michael Zalle
I believe this industry is driven by the space frequency operators and the users are subject to a broker/ dealer type mentality. Don't get me wrong, space absolutely wags the dog. Without the right orbital location, footprint, frequency, power, technology, etc., this industry couldn't exist.
The challenge I see is that, customers more often than not, are left to "figure it out" after the boxes are delivered, components are mounted and the big money frequency sale is done. Developing product packages, to owning the customer experience, is often a short term money losing proposition… that fact is painful to swallow and you must have a plan or it will bury you.
The rewards, though, are vast if you can systematically support an industry by acknowledging industry shortcomings and develop product that fill the gaps. As the proverb goes "Necessity is the mother of invention"…
The majority of Squire Tech customers are those in Homeland Security, local/ federal agencies and remote commercial industries. We work quite closely with our customers and our approach is to work with them as partners.
We deliberately and continuously ask for feedback on our products and services throughout the entire customer interaction process. The valuable feedback we gain, are then incorporated in the development and design of our satellite antenna systems (whether it is fixed, mobile, portable or the communications trailer). As a result, we are providing a satellite communications solution our military and government agencies, as well as, enterprise customers truly want.
MilsatMagazine
What makes Squire Tech different from other companies?
Michael Zalle
While I believe that the majority of the satellite equipment and network providers offer a decent product and service, I think that Squire Tech provides something distinctly different. Our primary objective is to develop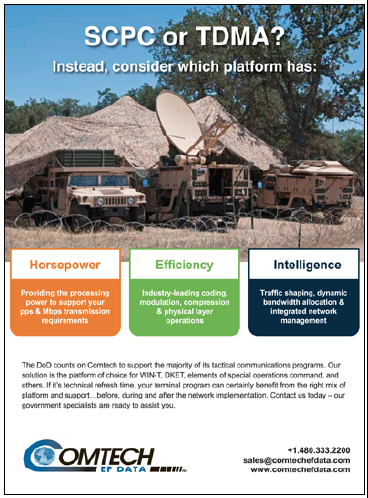 asset-based solutions that last many years beyond a project's completion and to continue to provide the best quality satellite services, as we take painstaking measures to develop our offerings around long term, user operational success.
Squire Tech goals are simple: develop well-constructed and integrated customer assets that work for many years, all the while reducing customer downtime and improving network performance. We strive to eliminate customer acquisition and performance issues that are present due to a lack of ownership by some suppliers. Our company's goal is to have customers not needing to know our support number and to lower their downtime and our costs.
Squire Tech has been selected by agencies, carriers, and Fortune 10 companies generally after they have left other (and often perceived at lower cost) providers of 'satellite Internet' or mobile response satellite trailers that on paper may look like Squire Tech's pCom® XL.
What makes Squire Tech unique? We learn from every data point we can, which in our case are customer questions. We strive to implement these requested features and that's why the market has rewarded us.
On the pCom® XL communications trailer, this means a significant impact to customer operations. Items such as re-engineering the center of gravity and structure for a dual axle (we had single axle in 2008 to 2010), developing a "closed" data center environment for critical coms that need to be well cooled and secured, or the ability to increase up to 60 foot towers or a 2.0 meter VSAT system without any 'off line' structural reinforcement or 'welders special' type of modifications, these are all examples of features that offer a better total solution for our clients.
On the Mobile Responder IP over Satellite offerings, satellite antennae products are based on our experience of more than 1,000 remote site deployments. These are products with which we've experienced the lowest failure rates. Although the decision to work with the best quality in satellite equipment can sometimes hurt us in the short term, especially in this 'lowest cost bid' environment, our focus is to build IP Satellite access systems that will last, even if moved from vehicle to vehicle over many years. That means we want coms to outlast mobile command vehicles/ trucks.
What makes Squire Tech different? Every employee takes the time to understand customer operational goals for our products before and during the build. We have high quality satellite Internet products; however, our focus is not solely on the equipment, but the communications solution as a whole.
The focus is on the goals of the customers and the assembly of the correct satellite communication system based on their specific requirements. Whether such is a satellite backup, mobile 9-1-1 Center on wheels, a radio, microwave, or Cell on Wheels pCom® sat trailer, or a simple backup of a manufacturing facility or hospital, Squire Tech teams are experts in helping military, government and private organizations access the Internet they need for their missions.
MilsatMagazine
Squire Tech is best known for the pCom® XL communications trailer, but does this product benefit operations in remote locations? How is this trailer different from all the other satellite and other tower trailers seen at trade shows and throughout the industry?
Michael Zalle
After hurricane Katrina in 2005, the State of Louisiana (now a Squire Tech Solutions customer) asked us to help source a communications trailer. The Louisiana Governor's Office of Homeland Security and Emergency Preparedness (GOHSEP) had a trailer they were building themselves. This was a box trailer, basically a toy hauler with a VSAT antenna on the roof, an RV roof Air conditioner, a telco room type 19-inch rack, and a generator that was mounted in the same enclosure. This was a Frankenstein trailer and these relics can still be observed throughout the industry around the globe.
The equipment inside was worth $100 to 200k and trailer itself was maybe $5,000 when GOHSEP made their purchase. By the time we met with them, they had sunk another $50k into the trailer, which leaked, was overweight, and was not solving the agency's objective. They needed a complete solution that was highly reliable.
A solution could not be located to meet their long term and current needs (3, 5, 10 year goals). So, we built our generation 1 pCom® trailer's in 2008 for the State of Louisiana. These trailers were the best in the market at the time; they are still on the road and continue to function well.
Over the past decade while in working closely with customers, Squire Tech continues to build and improve the best satellite communications trailer on the market. The pCom® XL communications trailer offers the highest quality engineered platform on the market, all with a comprehensive 12 month comprehensive warranty. The warranty covers any repair or replacement of components which fail under normal use that are due to a defect in materials or workmanship.
Additionally, our 36 month extended bumper to bumper warranty plan offers even more coverage… one of the best in the industry. The competition does not and cannot offer anything comparable, as their units are built in box or are Universal Trailers, which results in a voided warranty and reduced structural integrity.
MilsatMagazine
Who are some Squire Tech partners currently using the Mobile Responder Systems?
Michael Zalle
As providers of satellite communications equipment and networks to many industries, including the military and the government, reputation is vital to ongoing success. We are constantly impressed by partner companies as they find new and better ways to improve their customers experience. They are the driving force of Squire Tech built, state-of-the-art, mobile command centers/units. Their focus on customer satisfaction takes the mobile communications market segment to new levels.
We carefully select who we work with, based on their experience in the industry, their reputation and a track record of positive results. A few of Squire Tech's partners include Farber, LDV, EVI, Shook, ATF, National Guard, Major Oil and Gas operators.
MilsatMagazine
How do you see the North American market developing or expanding in the future?
Michael Zalle
I see different opportunities developing across North America. The pCom® trailer is being embraced today by government programs such as First Net and Emergency Management at the state and local level due to its low cost.
The other thriving area of our business are the Oil and Gas remote drilling operations, as the pCom® communications trailer is rugged and environmentally controlled (-30C/-34F to + 60C/140F). We see this market continuing to expand as equipment gets footprints that smaller and more powerful. What required a 53 foot big rig trailer and three engineers to support 15 years ago now requires but half the number of available communications racks in the pCom® and a single, non-technical operator.. We do not see this changing.
The second hottest markets today are the Cell on Wheels (COW) tower and corporate disaster recovery opportunities, as the core cellular networks still have coverage gaps and population/user load issues for large use shifts (emergencies, events, corporate remote operations such as Oil & Gas rig operations). Long term, I see corporate and government customers distributing small/light pCom® communications trailers throughout various regions to compliment and backup existing fixed assets. We do not see fiber or cellular as a competing product.
We see market expansion in areas where traditional infrastructure investment is not cost justified or, due to various other reasons, performance is not consistent. We are quite comfortable with the position of the pCom® for these target markets as well as our satellite integration efforts—resale partners continue to reinforce this belief.
MilsatMagazine
What is Squire Tech doing to capitalize on the current market opportunities?
Michael Zalle
Our focus has always involved working closely with our customers and partners. We listen to suggestions on future "what if" improvements that they would like to have in order to make their job easier. As a result, we've put a lot of time and effort into product engineering.
An example of this is the pCom® satellite communications trailer. Because we listen to our customers, we built something truly different from what the market had to offer. Instead of the bare bones, "Frankenstein" type of communications trailer platform, where everything is custom built within a box, we provide a unit that is built to last, can endure tough environments and is engineered using today's state-of-the-art technology.
As a technology driven company, Squire Tech will continue to work closely with partners and customers to adapt and change product offerings to be more than what the market expects, but be a solution the market is wanting and needing. We aim to develop the best satellite products as well as services that offer real value to clients and partners.
---