US Army—Comms Training In Honduras
Several members of Joint Task Force-Bravo received training on the operation of critical communication equipment during a communication exercise (COMMEX) conducted at Sotoa Cano Air Base in Honduras from January 6th through the 7th, 2014.
"The purpose of the exercise was really two-fold," said U.S. Army 1st Lt. Joseph Ramaglia, a communications officer assigned to Joint Task Force-Bravo. "First, we are able to bring up all our equipment and test our communication capabilities on the installation to ensure we are prepared for any operations in the future. The second part was to train communications personnel within each of the MSCs on the functionality of the equipment to ensure they are prepared for future operations as well."
Throughout the exercise, service members received training and familiarization on the operation of the AN/PRC-148 radio, the AN/PRC 152 radio, Broadband Global Area Network (BGAN) system, Land Mobile Radio System (LMR) and Iridium satellite phones.
According to Ramaglia, this type of training is critical for members of the Task Force.
"Everyone on this installation is going to utilize some form of communication equipment at some point during their tour here," said Ramaglia. "It's beneficial for us to ensure we have service members trained and that they are ready to operate and use this equipment when it's required, whether that be during an exercise or in a real-world scenario."
Story by Capt. Zachary Anderson, 931st Air Refueling Group,
Joint Task Force Bravo, USAF
* * * * * * * * *
USAF—No Comm, No Bomb
Silence. Picking up the phone or transmitting over a radio to get no response on the other end can be an eerie feeling, especially when airmen deployed to a remote location seek directions on what they need to do, where they need to go, and how to get there.
The 1st Special Operations Communications Squadron's tactical communications flight keeps the lines of communication open in remote locations, whether it's by phone, radio or computer.
"Everything necessary to support deployed communications is self-contained in the flight," said Staff Sgt. Christopher Wessels, 1st SOCS power production craftsman. "We have all the tactical satellites to mobilize quickly out the door to remote locations. We can pretty much operate anywhere."
The tactical communications flight focuses strongly on providing communication support in the deployed environment, while other elements of 1st SOCS focus on base communication infrastructure.
"The three core missions we do here at [the tactical communications] flight are advanced echelon (ADVON) pallet, deploying, and training the younger airmen so they can step up and be in our boots," said Senior Airman Brandon Seyl, 1st SOCS radio frequency transmissions journeyman.
ADVON pallets contain everything airmen need equipment-wise to set up initial communication in a place where there hasn't been time for a site survey.
"Here at the work center, our biggest package is ADVON," Seyl said. "We constantly keep building the pallet up, and if a hurricane or a typhoon hits, we would be able to respond and sustain 30 days out in a remote environment."
To ensure airmen are ready to deploy at a moment's notice, the tactical communications flight performs necessary routine maintenance to their equipment, which ranges from quiet generators to a variety
of antennas.
"Home environment, we're doing preventative maintenance inspections just to make sure the equipment is running properly," Wessels said.
Communication in deployed environments aid commanders in executing missions by enabling them to provide orders. Aircrews also use tactical communications systems to relay messages back to the ground.
"We use radio frequencies to transmit voice and data for commanders in deployed environments, setting up the systems from the ground up," Seyl said. "While deployed, communications are everything. If commanders and aircrew don't have communications, missions can't happen."
Once tactical communications airmen deploy, they can see the vital role they play in a larger mission.
"When you actually go out in the field and you see the operational side, it opens your view to what you're really here for, why you're doing it, and the people you get to help, especially if it's a humanitarian mission," Seyl said.
While the flight places strong emphasis on the deployed mission, training at home station is necessary to equip Airmen for their deployments.
"If you don't know what you're doing, you're not able to set up and maintain networks out in the field," said Senior Airman Derek Geisbert, 1st SOCS cyber transport technician. "Then, people can't get the phone calls they need or intelligence, surveillance and reconnaissance feeds. They can't do any type of command and control if they're basically in a blackout."
Even though Seyl and Geisbert are trainers for their specialties, they both said one of their favorite aspects of their job is the constant hands-on learning.
"I think as new troops come in, it can be challenging to learn to be a trainer," said Tech. Sgt. Scott Fischer, 1st SOCS noncommissioned officer in charge of tactical communication training. "We get new people in and we spin them up, that's a vital part of our culture."
For Wessels, who previously worked at a base civil engineer squadron, the tactical communications flight mission is rewarding and unique in
its focus.
"Just knowing we're ready to go at a moment's notice and able to do our job is [the flight's] biggest accomplishment," he said.
Story by Senior Airman Michelle Vickers, Hurlbert Field, USAF
* * * * * * * * *
USAF—45th Space Wing Ensures Thaicom 6's Launch Success

The Air Force's 45th Space Wing provided Eastern Range support to the successful launch of the Thaicom 6 communications satellite from Space Launch Complex 40 at 5:06 p.m. on January 6th at Cape Canaveral Air Force Station in Florida.
"I am immensely proud of the work of the wing and our mission partners," said Col. Robert Pavelko, the vice commander of the 45th Space Wing, who also served as the launch decision authority.
"This is a tremendous way to open 2014, and we look forward to an exciting launch manifest in the year ahead."
The launch of the Thaicom 6 satellite is the second commercial launch by SpaceX. The satellite will provide C-band and Ku-band communications services across Southeast Asia and Africa.
The satellite will fly in a geostationary orbit approximately 22,000 miles above the Earth's equator.
The Falcon 9 launch vehicle flew in the v1.1 configuration with upgraded Merlin 1D engines, stretched fuel tanks, and a payload fairing.
The Thaicom 6 mission was the second launch of the Falcon 9 v.1.1 from Cape Canaveral Air Force Station.
The mission was also SpaceX's second launch of a payload to geostationary orbit.
* * * * * * * * *
Raytheon—Emergency Comms During Nuclear Missions
Raytheon Company has as new $183 million contract that will find the firm designing and building terminals that are designed to transmit emergency messages to aircrews during nuclear missions.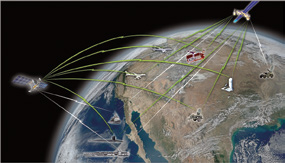 Raytheon Company is the only provider of fielded Advanced Extremely High Frequency (AEHF) satellite terminals to protect the military's most sensitive information.
The Global Aircrew Strategic Network Terminal (Global ASNT) is part of the nuclear command and control system that allows the President of the United States to direct and manage U.S. forces.
The terminals will be installed at fixed sites, including wing command posts, nuclear task forces and munitions support squadrons, and forward deployed mobile support teams. Fielding is expected to begin in fiscal 2017.
"Our satellite terminals offer strong connectivity and reliability in the harshest of environments," said Scott Whatmough, vice president of Integrated Communication Systems in Raytheon's Space and Airborne Systems business. "Thirty years after we built our first terminal, we're still the only company that provides protected satellite communication terminals at the highest levels."
Raytheon is actively producing AEHF terminals for the U.S. Army, Navy and Air Force.
The terminals have demonstrated interoperable communications using the AEHF satellite's Extended Data Rate (XDR) waveform, one of the military's most complex, low probability of detection, low probability of interception, anti-jam waveforms. XDR moves data more than five times faster than legacy satellite systems.
Raytheon's terminals currently support military operations on older Milstar satellites, and are deployed and ready to operate with the newest AEHF satellites as soon as they are declared operational.
* * * * * * * * *
USAF—The Need To Refine Funding Priorities
Budget battles in Washington DC are causing tectonic shifts in the Air Force, the service's leaders said during a Pentagon news conference held in December of 2013.
Acting Air Force Secretary Eric Fanning and Gen. Mark A. Welsh III, Air Force chief of staff, said that even with some relief from sequestration, the service will pay the bills via force structure, modernization and readiness.
How this occurs will affect what the service will look like in 2023, when sequestration ends, they said.
The proposed budget deal making its way through Congress would mitigate some near-term readiness problems, Welsh said, and Air Force leaders will put any money Congress approves beyond sequestration into training and maintenance accounts.
Still, he said, this doesn't change the long-term picture, noting that sequestration poses a "Sophie's Choice" dilemma for the Air Force. Does the service choose to keep near-term readiness high at the expense of force modernization, or vice versa? "That's the balance we're trying to walk," the general said.
One example of this conundrum is the close air support mission. The Air Force is studying proposals on how best to carry out this core mission, the general said. One proposal would eliminate the A-10 Thunderbolt II close air support aircraft—the aircraft Welsh flew as a young pilot.
If money were no object, the A-10 would be a great platform to retain, the general said. But money is tight, he noted, and will be tighter.
"To pay our $12 billion-a-year bill toward sequestration, we have got to find savings in big chunks," Welsh said. "That's the problem. And that's what all these discussions are based on. It's not about a specific platform. It's about balancing the mission sets."
The Air Force ultimately will replace the A-10 with the F-35 Lightning II joint strike fighter, Welsh said. "That plan hasn't changed," he added.
The general said other aircraft—F-16s, B-1s and B-52s—provide roughly 75 percent of the close air support in Afghanistan today. "We have a lot of airplanes that can perform that mission and perform it well," he said. "Those other aircraft do other things for us."
Saving money also is important, he said. "To do that, you have to start talking about fleet divestitures, because you have to get rid of the infrastructure behind the aircraft—the logistics tail, the supply systems, the facilities that do all the logistical support and depot maintenance, et cetera," he said. "That's where you create big savings."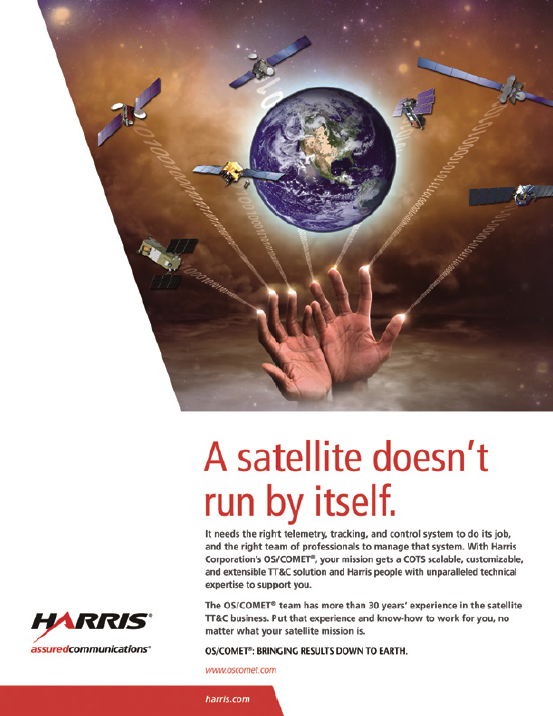 Changing force structure also will change the service, and this is inevitable, Welsh said.
"We will have to draw down people—both the tooth and the tail that comes with that force structure," he added.
Personnel policies will be used to shape the force, and the service is getting these policies out to airmen now so they can make informed decisions, Welsh said.
"We'd love to get all this done with voluntary force-shaping measures over a period of time," he said. "If we ... have to take involuntary measures, I would like everyone to have at least six months of time to talk to their family [and] to think about the impact this could have on them."
Story by Jim Garamone, American Forces Press Service
* * * * * * * * *
USMC—Working Together To Gain Services During ITX
Most Marines use the Internet and radio frequencies for multiple purposes each day.
In combat situations, Marines use different types of radios to call medical evacuations, logistical resupplies or just get a simple radio check before stepping out on a patrol.
What is often over-looked, are the full capabilities of the radio systems they carry and the Marines who ensure that day-to-day communication is possible.
The Marines serving with the Communication Platoon, 3rd Battalion, 7th Marine Regiment, brought a new array of capabilities to the unit by using both the ANPRC-117G, a wideband tactical radio and the Support Wide Area Network program.
The systems provide the unit with advanced forms of communication while conducting an integrated training exercise. Individually the AN/PRC-117G can attach to a laptop to send data and pictures to one another, and it allows the Marines to chat with one another, said Cpl. Grant Moulden, a field radio operator serving with Headquarters and Service Company, 3rd Battalion, 7th Marine Regiment.
"If a scout sniper is deployed and he comes across someone doing something wrong like burying an improvised explosive device he can connect this lightweight radio unit to a laptop and send photos and data back to his command," said Moulden, 22, a native of Muscoutah, Kan. "Then the sniper can talk to his command about how to deal with the hostile target."
The AN/PRC-117G also has a second capability that uses the Adaptive Networking Wideband Waveform, commonly known as ANW2, to supply the Marines with internet capabilities, Moulden added. While the AN/PRC-117G is impressive, the (SWAN) adds even more capabilities to the unit.
The (SWAN) is an integrated, IP-based communications system that uses commercial satellite terminals, network baseband equipment, wireless systems and various software to provide deployed Marines with robust communications capabilities.
"Alone, the (SWAN) pulls Internet access from our communications headquarters through specific pre-determined satellites and into our computer," said Cpl. Steven Rice, a data network specialist, serving with the battalion. "Then we add a switch that allows us to push the internet to our other computers near us using CAT 5 cables (category 5 unshielded twisted pair cables).
Both types of gear working together allows the Marines to do even more. When hooked to the (SWAN), this radio pulls internet connection from the satellite through the (SWAN) and into the AN/PRC-117G, Moulden said. Then it distributes the non-classified internet protocol network (NIPR) and secret classified internet protocol network (SIPR) to neighboring computers in the network.
Story by Cpl. Corey Dabney, 1st Marine Division, Regional Command Southwest, USMC
* * * * * * * * *
Northrop Grumman—Cyber Threat Competition
Holding the number one spot in the world for the second consecutive year, a Northrop Grumman Corporation (NYSE:NOC) team of cyber engineers won the overall "grand champion" title in the Defense Cyber Crime Center's (DC3's) eighth annual Digital Forensics Challenge.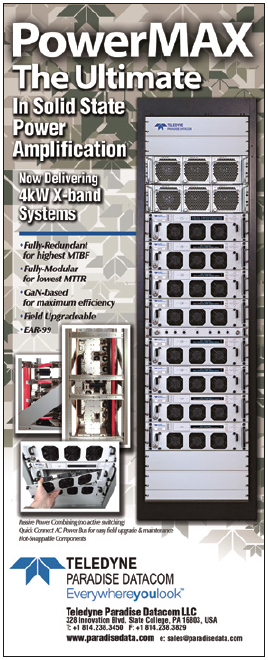 The global challenge is a call to the digital forensics community to pioneer new investigative tools, techniques and methodologies to address the dynamic cyber threat.
The challenge encourages innovation from a broad range of individuals, teams and institutions, and recognizes winners in various categories including military, government, commercial, civilian and academia.
In addition to earning the top spot as grand champion, the Northrop Grumman team once again took first prize in the U.S. and commercial categories.
The company's team is also the only U.S. team to have taken first place in the overall competition since it was opened to international participants in 2009.
The 2013 competition exceeded 2012's submissions by 235 percent with 3,182 exercise submissions compared to 1,356 in 2012. Overall, there were 1,254 registered teams from 49 US states and 49 countries.
"We are very proud of our world-class team of cyber professionals who have proven the importance of rapid innovation to address the ever-changing cyber threat," said Jim Myers, vice president and general manager, cyber solutions division, Northrop Grumman Information Systems. "This competition validates the breadth and depth of talent we have at Northrop Grumman and reconfirms our continued commitment to cyber workforce development."
The 10-½ month contest started in December 2012. The challenge consisted of 41 individual scenario-based exercises organized into five levels of difficulty. They ranged from basic digital forensics, or "novice-level," to "developer-level," where advanced tool development was required to solve the exercise and earn points.
Teams were free to select which of the exercises to work on and submit for grading. The following is a link to DC3 challenge leaderboard: http://www.dc3.mil/challenge/2013/stats/leaderboard.php.
Team members researched solutions and, in some cases, developed new techniques to solve specific problems. This year, the team focused on forensics tool development exercises, Windows system forensics, as well as encryption.
The DC3 sets standards for digital evidence processing, analysis and diagnostics for any Department of Defense (DOD) investigation that requires computer forensic support to detect enhance or recover digital media, including audio and video.
The center assists in criminal, counterintelligence, counterterrorism and fraud investigations of the Defense Criminal Investigative Organizations and DOD counterintelligence activities. It also supports safety investigations and inspector general and commander-directed inquiries. For more on DC3 and the challenge, go to www.dc3.mil.
Northrop Grumman is committed to building a world-class cyber workforce. Among the company's numerous cyber initiatives related to science, technology, engineering and math, the Northrop Grumman Foundation supports CyberPatriot, the national youth cyber education competition and the University of Maryland Baltimore County (UMBC) CyberScholars program.
The corporation supports the University of Maryland Advanced Cybersecurity Experience for Students program, leads the Cybersecurity Research Consortium, is partnered with the UMBC Research Park Corporation on the Cync incubator program, and operates its own Cyber Academy.
* * * * * * * * *
USMC—Comms Flow During Steel Knight
A radio check as a unit heads out on a mission, scheduling a convoy by phone or sending an email to confirm a supply drop in the field might seem like easily accomplished communication, but there is more to it than meets the eye.
Telecommunication, data and radio operator Marines worked quickly to get these communications up and running in time for the start of Exercise Steel Knight 2014 aboard Marine Corps Air Ground Combat Center Twentynine Palms, Calif., and accomplished that mission in only one day, supporting more than 500 Marines and sailors.
"We've set up different phone lines within the command operations center, the forward operating bases and the headquarters tent," said Sgt. Ebony Tatum, telecommunications supervisor, Headquarters Company, Combat Logistics Regiment 1, 1st Marine Logistics Group, and a Fort Washington, Md., native. "We also set up fiber lines with 1st Marine Division, so we can communicate with them as well as other 1st MLG units."
The ability to make phone calls is just one of the capabilities these communications Marines provide in the field. Data Marines set up the Support Wide Area Network in order to get other services, such as email, up and working.
"First we have to get the [transmitter] up that connects to the satellite in the sky," said Lance Cpl. Brenden Salinas, data network specialist, HQ Co., CLR-1, 1st MLG. "After that, we can turn on our servers and communicate with other units."
Salinas' job goes further than just making sure the network is up and running in a timely fashion. When he's not ensuring the overall communication abilities of CLR-1 are working in the field, he's troubleshooting computer issues for individual Marines and sailors.
"I'm working the help desk," said Salinas, of Westbend, Wis. "When someone's computer doesn't work or they can't send emails, I find a way to fix the problem."
While the telecommunication and data Marines are setting up transmitters and phone lines, the radio Marines already have the initial form of communication operating.
"We set up the first line of communication," said Lance Cpl. James Biggs, radio operator, HQ Co., CLR-1, 1st MLG. "We just put our antennas up really quickly, and we're ready to go. We connect those antennas to the COC, so that they can hear everything that's going on."
Not only do radio Marines provide the COC with another communication outlet, they also set up an electronic tracker that allows the COC to see exactly what is happening on convoys.
"We track the vehicles on a GPS, so we can see where they are. We can't really coordinate anything unless we know where they're at," said Biggs, of Atlanta, Ga. "We also make sure convoys do not go near any live-fire areas during the exercise."
Combined, the MAGTF is able to deploy and respond in a timely manner to any situation across the globe.
Story by Sgt. Sarah Fiocco, 1st Marines Logistics Group, USMC