New Project To Place Denmark On The Military Space Technology Map
Space technology and satellites are not only important for monitoring climate change, for navigating ships and airplanes, and for communicating over long distances — they are also essential to the security of Denmark and the EU.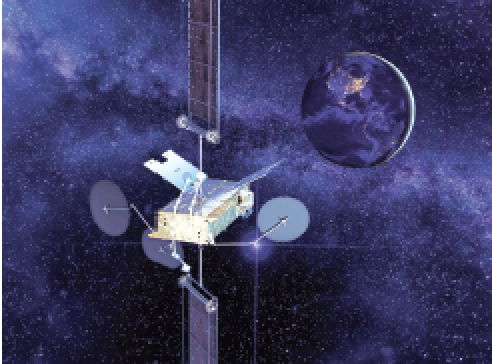 A new project develops a technology that makes it possible to monitor and identify military threats in space and on Earth. The AI-driven technology will contribute to process the vast data streams stemming from satellites and land-based sensors and thereby create the basis for using the space data and intelligence for military purposes.
The project, which goes under the name INTEGRAL and is a part of EU's SSAEW SC2, Space Situational Awareness – Space Command and Control, is supported with funds from the European Defence Fund and is a cooperation between DTU (Technical University of Denmark), the Danish company Space Inventor and the French defence and technology company Thales in Denmark.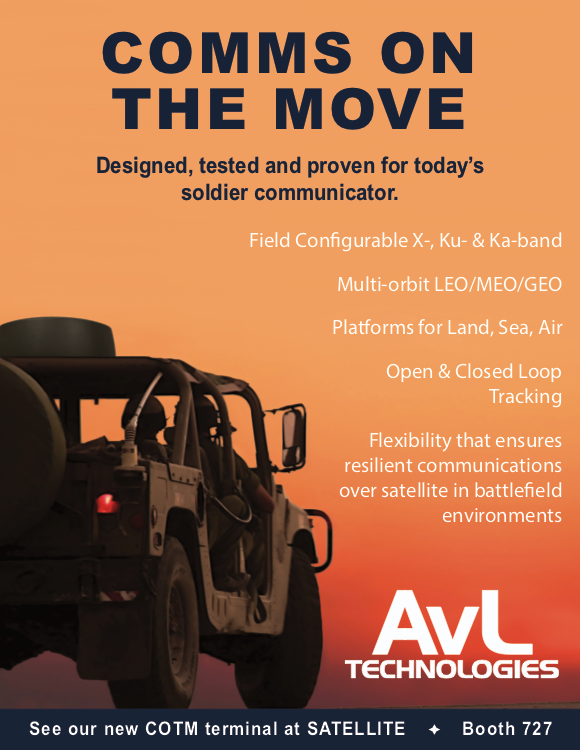 The Danish company Space Inventor is going to play a key role in the project by contributing to the development of the prototype for INTEGRAL and finding an algorithm that can trace the orbit of satellites. With the awarded funds follow a significantly increased visibility on the international stage as well as access to knowledge and powerful networks.
A unique cooperation with massive potential The project is one of only 26 projects which have been approved by the EU Commission under the test program European Defence Industrial Development Program (EDIDP) in 2020. Thales sees great potential in the Danish Defence industry looking towards Europe.
"It is a unique project because we unite science and industry on multiple levels. We are, in Thales, a part of the Danish ecosystem within defence and also an international company with deep knowledge about the European defence market. We would like to contribute with this knowledge so that Danish companies can unlock the great potential which the Danish defence industry holds," said Tommy Ayouty, CEO, Thales Danmark, VP Thales Group in the Nordics.
Several Danish companies are participating in EU projects such as project SAURON for SSA Sensors and the space & defence project SSA Early Warning which both have received funds from EDIDP 2020. Along with INTEGRAL, these projects can improve Denmark's visibility within the defence and space sector and are expected to lay the foundation for further cooperation and to gather knowledge in connection with the surveillance of the Arctic in the future. The INTEGRAL project runs until 2023, at which point the parties involved can seek funds to continue the work.
---
Custom Electronics' New Portable Power System for Military + Defense Industry
Custom Electronics, Inc. (CEI) has introduced their CMP2500 portable battery system.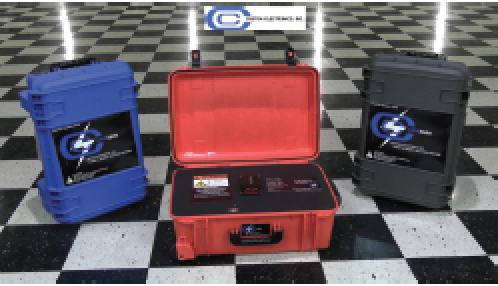 At the heart of the CMP2500 battery system are LiFePO4 lithium-iron phosphate cells. Each battery has a 2.5kWh capacity while the system provides up to 10 kWh capacity at 24 VDC or up to 5 kWh at 12 VDC.
The batteries are housed in a rugged military-spec case that can be moved by one person, making it ideal for military and defense field and training applications including charging of drones, running simulations, targetry and silent watch. Users can set up in a field or training space without having to run a cable to a generator or back to the military installation. In addition, the quietness of the system when running is a main benefit for these types of applications.
One of the unique features of the CMP2500 solution that distinguishes itself from many of its competitors is its proprietary battery management system (BMS). With a focus on taking a modular integrated systems design approach to generate, store, distribute and utilize electric energy in order to power devices and equipment, the BMS delivers a safe, effective and cost-efficient energy storage solution. The BMS is custom designed to protect cells, equipment and the user. In addition, the system is fully scalable in voltage and capacity, and can replace or supplement generator operations by reducing operating time, fuel consumption and related noise.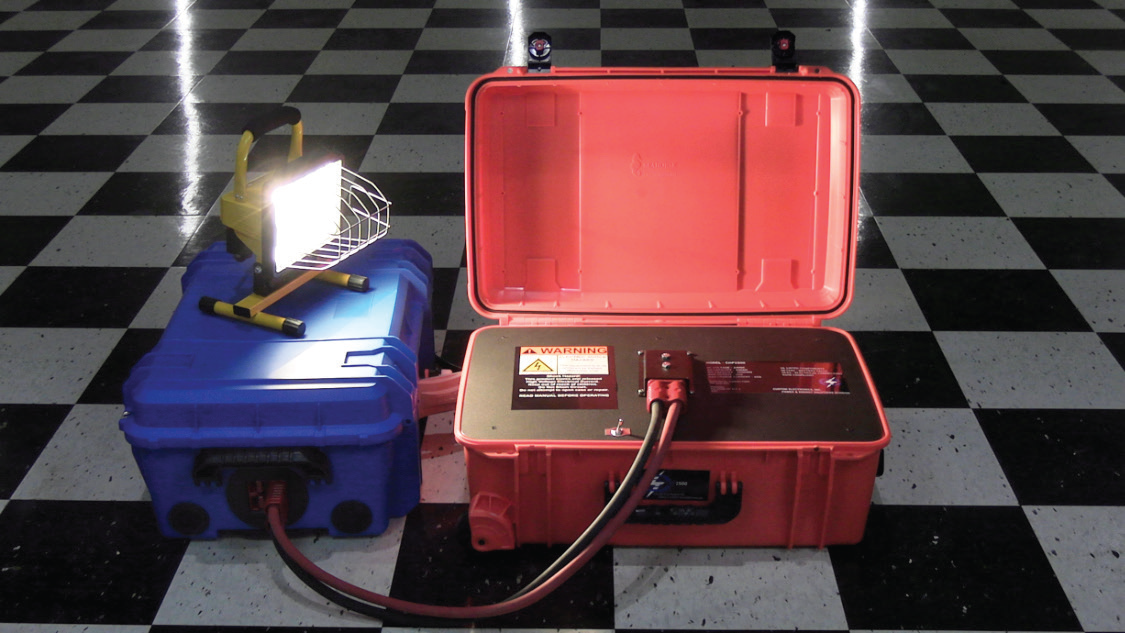 The systems charger and inverter capabilities are sourced from high-quality manufacturers and included as system components. In addition, the inverters feature up to 4000W output and chargers up to 40 ADC.
"From start to finish, the CMP2500 battery solution is designed to provide power when and where you need it," said Carol Brower, Vice President of Operations, Custom Electronics, Inc. "Simplicity of design, ease of use and safety are top priorities we focused on when designing all system components. The design allows for continuous, uninterrupted power."
---
DoD and Partners Release Combined Space Operations Vision 2031
The United States joins Australia, Canada, France, Germany, New Zealand, and the United Kingdom in the joint release of the "Combined Space Operations (CSpO) Vision 2031."

CSpO is an initiative to address the overarching need to encourage responsible use of space, recognizing challenges to space sustainability, threats presented by technological advances, and the increasingly comprehensive and aggressive counterspace programs of other nation states.
The "CSpO Vision 2031" outlines the initiative's overarching purpose and highlights its guiding principles, including: freedom of use of space, responsible and sustainable use of space, partnering while recognizing sovereignty, and upholding international law.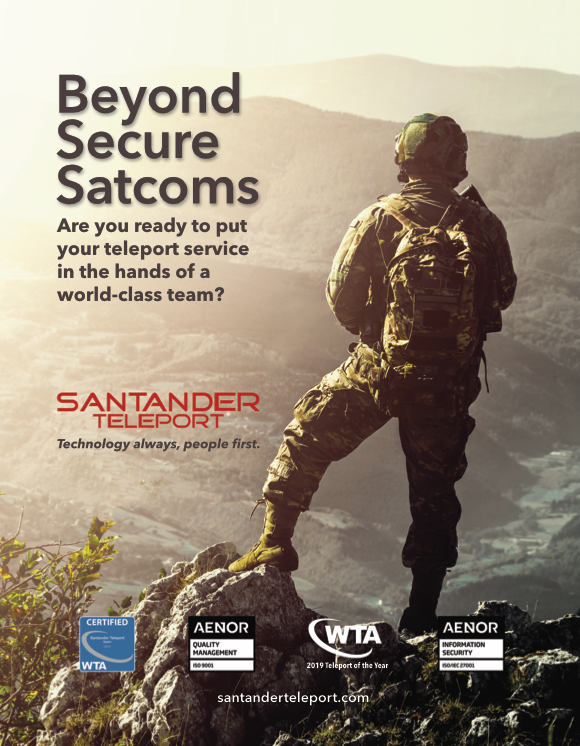 These guiding principles steer the initiative's objectives and are supported by several lines of effort, from developing and operating resilient, interoperable architectures to fostering responsible military behaviors in space and sharing intelligence and information, all leading to the pursuit of a safe, secure, and sustainable space domain.
CSpO Principals last met in December of 2021, reaffirming their nations' support to the Vision, including the intent to prevent conflicts extending to or originating in space and to hold accountable those who threaten the safety of the space environment and the space assets of others.
Representatives from the Department of Defense specifically addressed the importance of information sharing, leading to greater cooperation and interoperability, all key CSpO components.
Combined Space Operations Vision 2031
Vision Partners in national security space operations leading as responsible actors and seeking and prepared to protect and defend against hostile space activities in accordance with applicable international law.
Mission
Generate and improve cooperation, coordination, and interoperability opportunities to sustain freedom of action in space, optimize resources, enhance mission assurance and resilience, and prevent conflict.
The Importance of Space
Space is integral to modern multi-domain military operations and provides strategic advantage. Space-based capabilities deliver a wide range of effects that underpin daily life, including communications, navigation, remote sensing, Earth observation, weather services, and financial transactions. Maintaining and supporting the availability of these capabilities are in the interest of each nation. Continued delivery of these capabilities requires complete access to and freedom to operate in space.
Space has evolved into a contested and congested operational domain. As space becomes more crowded, the security and stability of this critical domain are endangered. Some nations have developed capabilities designed to deny, degrade, and disrupt access to and utilization of space-based capabilities.
These nations have demonstrated the ability to hold space-based capabilities at risk and to target critical assets in an effort to reduce our military effectiveness in a crisis or conflict. Further, the lack of widely accepted norms of responsible behavior and historical practice The convergence of these factors creates compelling strategic and operational urgency that serves as a call to action. We share a desire to accelerate and improve our ability to conduct combined military space operations, as responsible space actors, in order to maintain security and prevent escalation in space and on Earth. We seek to be prepared to protect our national interests and the peaceful use of space.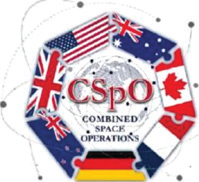 Shared Guiding Principles
The following guiding principles are shared broadly among the Participants in the Combined Space Operations (CSpO) Initiative Memorandum of Understanding (MoU):
• Freedom of Use of Space: Militaries have an important role in contributing to international efforts to ensure freedom of access to and use of space. CSpO Participants work to ensure our national security space operations promote a secure, stable, safe, peaceful, and operationally sustainable space domain.
• Responsible and Sustainable Use of Space: The world is reliant on space- based systems —- activities in space have consequences across the spectrum of human activity. CSpO Participants pursue activities that endeavor to minimize the creation of long-lived space debris and contribute to the enduring sustainability of the outer space environment.
• Partnering While Upholding Sovereignty: CSpO Participants recognize and uphold the rights of each Participant to act and communicate independently and in a manner commensurate with their own national policies and interests. National efforts are synchronized, where appropriate, through clear and open dialogue.
• Upholding International Law: Each Participant conducts activities in accordance with applicable international law, including the Outer Space Treaty, the UN Charter, and, in case of armed conflict, with the law of armed conflict.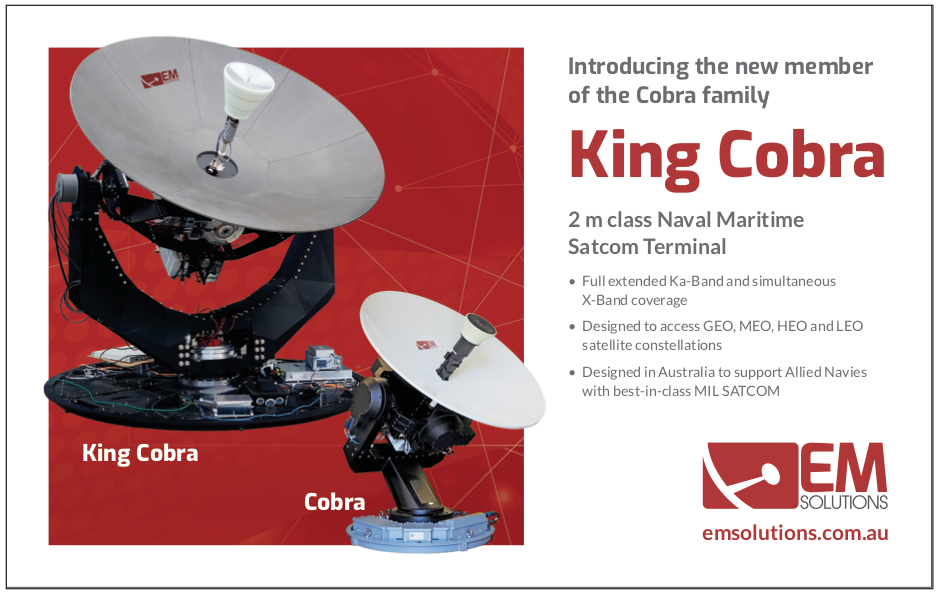 Objectives
To realize our vision and mission, CSpO Participants affirm the following objectives to guide our national and collective actions:
• Prevent conflicts – CSpO Participants seek to prevent conflict, including conflict extending to or originating in space. By strengthening coordination, building resiliency, promoting responsible behavior in space, enhancing partnership, and communicating transparently, we improve our national and collective abilities to prevent conflict and to promote security and stability in all domains
• Unity of Effort – CSpO Participants seek to enable combined space operations by sharing information across multiple classification levels – from the strategic to the operational and tactical levels, and at a pace that is operationally relevant – through real-time synchronized networked operations centers operated by a workforce with common training.
• Space Mission Assurance - CSpO Participants seek to establish and maintain a robust, responsive, and interoperable space infrastructure enabling continued space effects in the face of adverse action or changes to the space domain. Ensuring the continued function and resilience of equipment, facilities, networks, information and information systems, personnel, infrastructure, and supply chains, we seek to deny the benefit of interference and to ensure the availability of CSpO Participants' national security mission-essential functions throughout the spectrum of military operations.
• Defense and Protection - CSpO Participants are committed to the defense and protection of our national interests and the space domain. This may include collaboration across a range of measures, such as: developing requirements for current and future systems to counter hostile space activities and to deter, deny, or defeat attacks or interference with the space enterprise; delivering the ability for combined, agile, and adaptive command and control through resilient, secure, interoperable, and sustainable communications; sharing appropriate intelligence and information; and timely and inclusive leadership dialogues and decision-making.
Lines of Effort
The CSpO Participants seek to achieve the shared objectives outlined above through several lines of effort (LOE). The following LOEs provide a framework to guide the national and collective efforts of CSpO Participants:
• Develop and operate resilient, interoperable architectures to enable space mission assurance and unity of effort, through identification of gaps and collaborative opportunities.
• Enhance command, control, and communications capabilities and other operational linkages among CSpO Participants to support unity of effort and the ability to conduct combined and synchronized operations throughout the spectrum of military operations.
• Foster responsible military behaviors in space to promote conditions to maintain freedom of use, access to, and sustainability of the space domain, and to discourage irresponsible behavior and avoid escalation.
• Collaborate on strategic communications efforts to set the desired conditions in the information environment.
• Share intelligence and information to create a common understanding and support unity of effort.
• Professionalize space cadres and training to energize shared, common understanding of the space domain, share best practices, and increase our collective expertise.
Conclusion
The CSpO Participants are committed to pursuing the above objectives and lines of effort in alignment with our shared guiding principles to achieve our national and collective interests. The expansive opportunities and challenges presented by the rapidly changing space domain require collaboration to enhance responsible behavior and promote a secure, stable, and sustainable domain. Through our discussions and working group activities, we intend to implement national and collective efforts toward those ends.
---
New Digital Intelligence Business Formed By BAE Systems
BAE Systems recently formed a new Digital Intelligence business, bringing together many world-class digital, data and cyber capabilities from across the Company to deliver a greater digital advantage to its customers and partners.

The creation of the new business, comprising almost 5,000 people in 16 countries around the world, reflects a growing requirement from customers to gather, process and manage complex data.
Digital Intelligence will deliver a greater range of digital capabilities alongside leading cyber, intelligence and security expertise to an extensive portfolio of government, defence and commercial customers around the globe. The business will focus on helping customers from across the Company to operate successfully, securely and efficiently in the digital world.
Digital Intelligence incorporates recent strategic acquisitions by BAE Systems, which further enhance the Company's capabilities in digital, data analytics and space, positioning it to accelerate growth in an evolving market.
Acquisitions include: In-Space Missions, a UK company which designs, builds and operates satellites and satellite systems; PPM, a developer and manufacturer of high-end electronics; and data consultancy and digital services company, Techmodal.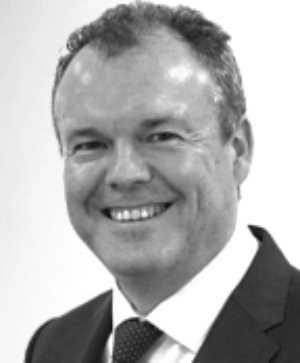 David Armstrong
David Armstrong, Group Managing Director, BAE Systems' Digital Intelligence business, said, "We have some of the very best digital capabilities in the market. By bringing them together into one business, we will bring a greater range of capabilities to our customers and capitalize on market opportunities. We will also be able to offer exciting career development opportunities to the most talented people operating in this sector."
Existing projects under the new business
The business will specialize in securely collecting, connecting and understanding complex data, so that customers can make can make near-real time decisions in the most demanding multi domain environments. Existing projects include:
• Developing communication systems which enable military land, air and maritime platforms to communicate with each other to share real-time mission imagery while on operations
• Transforming national Automatic Number Plate Recognition (ANPR) technology to prevent crime – the resulting data set involves over 50m ANPR reads per day, with feeds from 11,000 cameras
• Delivering satellite and communications technology, which is embedded within the operational infrastructure of major broadcasters globally
• Helping the Royal Navy predict failures on warships before they happen and providing detailed analysis of how to diagnose issues;
• The 2020 In-Space Missions launch of the world's first commercial satellite 'rideshare' service, Faraday;
• Veritas, the product which helps the British Army accurately plan and forecast requirements for equipment and material – significantly improving inventory and fleet management and delivering multi-million-pound savings;
• Working with more than 200 financial institutions worldwide to help protect them against financial crime, fraud and cyber crime;
• Developing a simulation modelling toolkit for passenger and vehicle security screening, which is used to provide the UK's Department for Transport with a detailed understanding of the impact of different security screening operations at major air and sea ports;
• Helping the Royal Navy transform how it gains insight from vast amounts of disparate data, enabling better decision making; and
• Creating a mixed vendor 'rainbow team' in Australia to address integrated cloud and data capabilities in a way that will enable global collaboration within multiple geographies for our customers.
www.baesystems.com
---
SDA Awards Contracts For 126 Satellites
The Space Development Agency (SDA) has awarded three prototype agreements that are worth approximately $1.8 billion to establish the foundation for Tranche 1 Transport Layer (T1TL), a mesh network of 126 optically-interconnected space vehicles (SV) that will provide a resilient, low-latency, high-volume data transport communication system and be ready for launch starting in September 2024.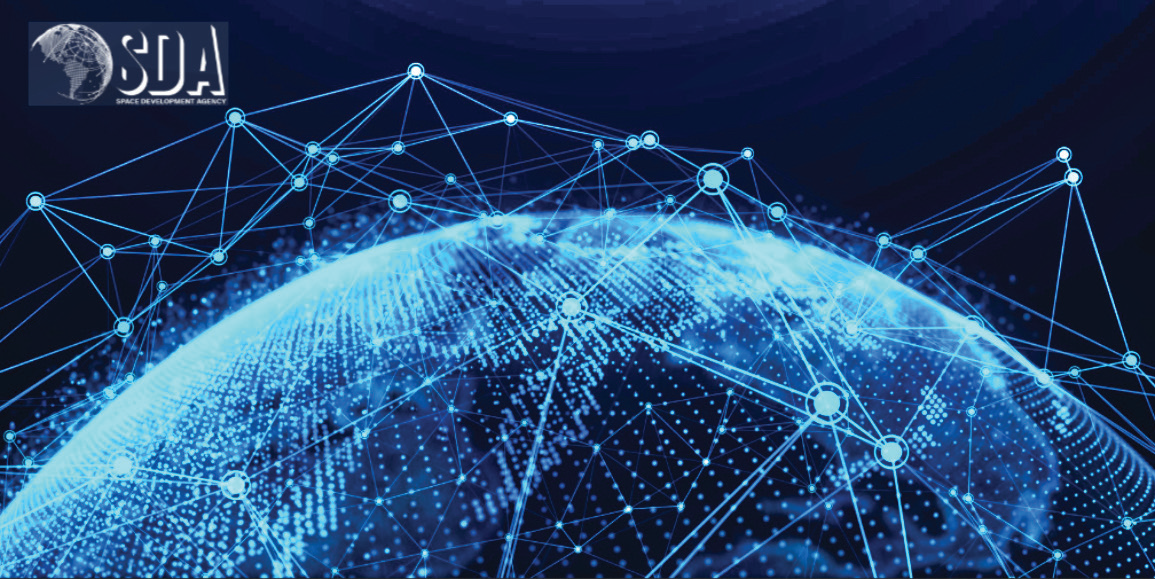 These agreements are awarded to Lockheed Martin Space, Northrop Grumman Space Systems and York Space Systems to each build and demonstrate effectiveness for two, near-polar, Low Earth Orbital (LEO) planes of the six-plane T1TL, which forms the initial warfighting capability tranche of the National Defense Space Architecture (NDSA).
Tranche 1 Transport Layer will leverage and proliferate the capabilities being demonstrated in Tranche 0 Transport Layer with targeted technology enhancements, mission-focused payload configurations, increased integration, and greater production efficiencies. The T1TL will provide global communications access and deliver persistent regional encrypted connectivity in support of warfighter missions around the globe by serving as the backbone for Joint All Domain Command and Control (JADC2) built on low-latency data transport, sensor-to-shooter connectivity, and direct-to-weapon platforms connectivity.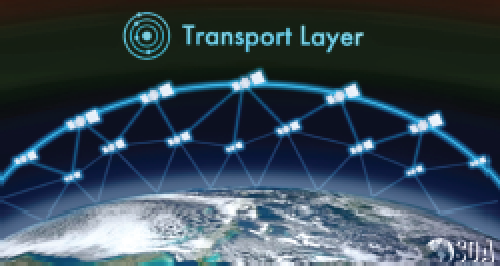 Lockheed Martin Corporation, Littleton, Colorado, is awarded a prototype agreement with a potential value of approximately $700 million to execute a research and development program for the development of a T1TL prototype constellation consisting of 42 satellites in two near-polar low Earth orbital planes (21 SVs for each orbital plane). The proposal was received and evaluated under an Other Transaction Authorities solicitation SDA-PS-22-01. "Our team at Lockheed Martin is thrilled to be awarded a T1TL contract," said Erik Daehler, Protected Communications Mission Area leader at Lockheed Martin Space. "We're looking forward to building upon our team's success on Tranche 0 by approaching Tranche 1 with modernized and streamlined processes that do more, cost less and achieve mission goals faster.
Producing these innovative spacecraft will be a collaborative effort, with Lockheed Martin using its longstanding partnerships to deliver high- quality products that will provide the right capabilities to the warfighter."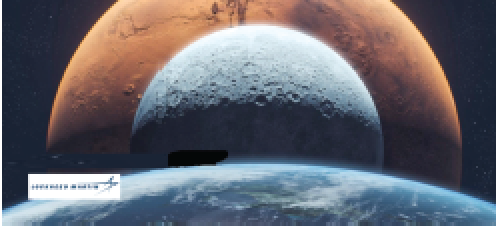 Northrop Grumman Strategic Space Systems, Redondo Beach, California, is awarded a prototype agreement with potential value of approximately $692 million to execute a research and development program for the development of a T1TL prototype constellation consisting of 42 satellites in two near-polar low Earth orbital planes (21 SVs for each orbital plane). The proposal was received and evaluated under an Other Transaction Authorities solicitation SDA-PS-22-01.
"Northrop Grumman recognizes information on the modern battlefield must be delivered to our warfighters at the speed of relevance," said Robert Fleming, vice president and general manager, Strategic Space Systems. "Our T1TL solution combines proven end-to-end satellite system integration and heritage communication mission expertise accumulated over decades, across multiple orbital regimes to rapidly field these critical capabilities to warfighters in the field."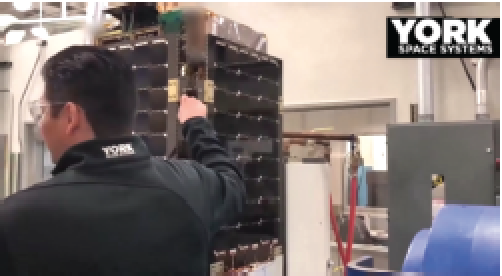 York Space Systems, Denver, Colorado, is awarded a prototype agreement with a potential value of approximately $382 million to execute a research and development program for the development of a T1TL prototype constellation consisting of 42 satellites in two near-polar low Earth orbital planes (21 SVs for each orbital plane). The proposal was received and evaluated under an Other Transaction Authorities solicitation SDA- PS-22-01. "We are honored to again have SDA's confidence in executing the agency's vision," said Dirk Wallinger, chief executive officer, York Space Systems. "Their competitive, fixed-price procurements leverage York's private capital investments to deliver low-risk, industry-leading constellations today and well into the future."
---