Space + Missile Systems Center + United Launch Alliance Have A Launch Success
A United Launch Alliance (ULA) Atlas V rocket in V 501 configuration with a 5.4 meter diameter payload fairing successfully launched the Air Force Space Command 5 (AFSPC-5) satellite for the U.S. Air Force at 11:05 a.m. EDT on May 20th from Space Launch Complex-41 located at Cape Canaveral Air Force Station.
The heart of the first stage is the common core booster, which is about 106 feet in length and more than 12 feet in diameter. The common core booster can provide thrust up to 850,000 pounds at full throttle.
This is ULA's fifth launch this year and the 96th successful launch since the company was formed in December of 2006, the sixth launch of the 501 configuration, and the 54th mission launched using an Atlas V rocket.
Also on board the Atlas V was the X-37B Orbital Test Vehicle—or OTV—a reliable, reusable, unmanned space test platform for the U.S. Air Force.
The primary objectives of the X-37B are twofold: reusable spacecraft technologies for America's future in space and operating experiments which can be returned to, and examined, on Earth.
The X-37B Orbital Test Vehicle is the newest and most advanced re-entry spacecraft. Based on NASA's X-37 design, the unmanned OTV is designed for vertical launch to LEO altitudes where the craft can perform long duration space technology experimentation and testing.

Upon command from the ground, the OTV autonomously re-enters the atmosphere, descends and lands horizontally on a runway.
The X-37B is the first vehicle since NASA's shuttle orbiter with the ability to return experiments to Earth for further inspection and analysis. However, the X-37B can stay in space for a much longer period of time.
Technologies being tested in the program include advanced guidance, navigation and control, thermal protection systems, avionics, high temperature structures and seals, conformal reusable insulation, lightweight electromechanical flight systems, and autonomous orbital flight, reentry and landing.
This was the fourth time that the X-37B has flown on an Atlas V launch vehicle.
"Congratulations to the Air Force and all of our mission partners on this successful launch! The seamless integration between the Air Force, Boeing, and the entire mission team culminated in the successful launch of the AFSPC-5 mission" said Jim Sponnick, ULA vice president, Atlas and Delta Programs.
This Atlas V mission also included the Aft Bulkhead Carrier (ABC) carrying the National Reconnaissance Office's (NRO's) Ultra Lightweight Technology and Research Auxiliary Satellite (ULTRASat). ULTRASat is composed of 10 CubeSats managed by the NRO and NASA.
The EELV program was established by the United States Air Force to provide assured access to space for Department of Defense and other government payloads.
The commercially developed Evolved Expendable Launch Vehicle (EELV) program supports the full range of government mission requirements, while delivering on schedule and providing significant cost savings over the heritage launch systems.
The Atlas V vehicle also launched an Aft Bulkhead Carrier (ABC) that contained eight P-Pods, which released 10 CubeSats.
Following primary spacecraft separation, the Centaur will change altitude and inclination in order to release the CubeSat spacecraft which are sponsored by the National Reconnaissance Office (NRO) and the National Aeronautics and Space Administration (NASA).
The ten CubeSats were developed by the U.S. Naval Academy, the Aerospace Corporation, the Air Force Research Laboratory, California Polytechnic State University, and Planetary Society.
"This successful launch is the direct result of dedicated government/contractor teamwork and focus on mission success," said Lt. Gen.Samuel Greaves, the commander of SMC. "This marks EELV's 83rd successful launch and we will continue our unwavering focus on mission success."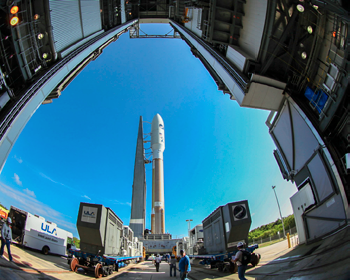 Air Force Space Command's Space and Missile Systems Center, located at Los Angeles Air
Force Base, California, is the U.S. Air Force's center of acquisition excellence for acquiring and developing military space systems.
The Center's portfolio includes the Global Positioning System, military satellite communications, defense meteorological satellites, space launch and range systems, satellite control networks, space based infrared systems and space situational awareness capabilities.
ULA has successfully delivered more than 90 satellites to orbit that provide critical capabilities for troops in the field, aid meteorologists in tracking severe weather, enable personal device-based GPS navigation and unlock the mysteries of our solar system.
ULA's next launch is the Atlas V GPS IIF-10 mission for the U. S. Air Force, scheduled for July 15 from Space Launch Complex-41 at Cape Canaveral Air Force Station, Florida.
---
U.S. Army Selects Harris + Thales TO Supply Rifleman Radio Systems
The U.S. Army has announced that contracts have been awarded to two vendors—Harris Corporation and Thales Defense and Security Incorporated—for Handheld, Manpack and Small-form Fit (HMS) Rifleman Radios.
The awards are part of the Army's full and open competition radio marketplace approach for the Full Rate Production (FRP) phase of the program. Each vendor will produce 50 radios, which will undergo laboratory tests to determine if threshold requirements have been met. If the vendor meets qualifications, then its radios will move to the next phase, an operational evaluation.
If the vendor does not meet qualifications, then the vendor will be off-ramped. Vendors that are found to be qualified through testing will then compete to fill delivery orders as needed by the Army.
The contract is structured as a five-year base ordering period, plus a five-year optional ordering period multiple award indefinite delivery, indefinite quantity (IDIQ). Under the competitive Non-Developmental Item (NDI) strategy, additional vendors will have an opportunity to on-ramp if their technologies mature after the initial competition and operational tests.
With each new generation, the Army plans to procure radios with better capabilities, including faster processors, increased power and battery life and decreased weight. FRP fielding is scheduled to begin in Fiscal Year 2017.
"By working closely with our requirements and contracting teams, these contract awards are a critical step in moving closer toward Full Rate Production of the Rifleman Radio. Using the non-developmental item strategy, we are hoping to procure superior radios at lower costs, relying on a competitive, innovative radio marketplace," said Colonel Jim Ross, Project Manager Tactical Radios. "These radios are key in closing the information gap on the battlefield."
The Rifleman Radio is a lightweight, hand-held radio that transmits voice and data past terrain obstacles and beyond line of sight via the Soldier Radio Waveform (SRW). Carried by Soldiers at the platoon, squad and team levels, the Rifleman Radio uses the SRW to transmit information up and down the chain of command, as well as into the network backbone provided by the Warfighter Information Network-Tactical (WIN-T).
The Rifleman Radio can also be linked to the Nett Warrior, using a secure Android phone type device that enables Soldiers to send messages, access mission-related applications and track one another's locations with Global Positioning System (GPS) technology.
Through Low Rate Initial Production, the Army has already purchased 21,379 Rifleman Radios. The Army has been authorized to purchase up to 171,933 radios through the FRP phase of the program.
The Rifleman Radio is a critical component of Lower Tactical Internet (LTI) communication architecture, which is part of the Army's Capability Set (CS) fielding strategy.
---
U.S.A.F.'s SBIRS GEO-6 To Pack In Navigation System From Northrop Grumman
Northrop Grumman will provide its Scalable Space Inertial Reference Unit (Scalable SIRU™) for sensor pointing/stabilization and attitude control on the SBIRS GEO-6 space vehicle.

Northrop Grumman has also provided its Scalable SIRU™ for previous SBIRS GEO satellites, including GEO-5 following the 2014 contract award.
The SBIRS program delivers early warning of ballistic missile launches, missile defense, technical intelligence and battlespace awareness. The system's architecture features a mix of GEO satellites, hosted payloads in Highly Elliptical Orbit, and ground hardware and software.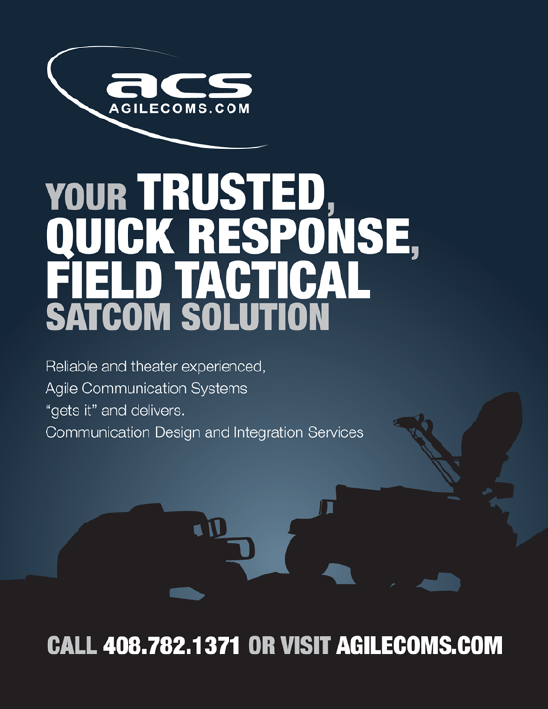 "Northrop Grumman has been steadfast in providing Lockheed Martin with crucial components on SBIRS," said David Sheridan, Lockheed Martin vice president and SBIRS program director. "Our team is assuring that SBIRS production will continue to yield vital capabilities for the Air Force's early warning missions."
Northrop Grumman's Scalable SIRU™ is the industry standard for high-precision, long-life attitude control solutions supporting commercial, government and civil space missions.
The Scalable SIRU™ has proven its performance during numerous space missions, including NASA's MESSENGER mission to orbit Mercury and the Global Precipitation Measurement mission.
At the heart of the Scalable SIRU™ is Northrop Grumman's patented hemispherical resonator gyro, which has been used in space without a mission failure for more than 30 million operating hours.
---
U.S.A.F. Has GPS III RFPs Out + About
The U.S. Air Force has released a draft Request for Proposal (RFP) for GPS III Launch Services.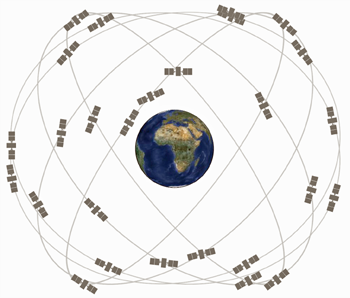 The launch service includes launch vehicle production, mission integration and launch operations.
This draft RFP marks a milestone in the Air Force's ongoing efforts to reintroduce competition into the Evolved Expendable Launch Vehicle (EELV) program. This is the first of nine space launch missions that the Air Force plans to compete in its EELV Phase 1A strategy.
"This is our first competition for EELV launch services in over a decade," said Lt. Gen. Sam Greaves, Air Force Program Executive Office for Space. "Our intent is to reintroduce competition while maintaining our focus on mission success in support of National Security Space launches."
---
MWR upgrades For Guantanamo Bay
Internet speed has always been a problem for service members at both U.S. Naval Station Guantanamo Bay and Joint Task Force Guantanamo, but those issues are progressively becoming fewer.
The recent installation of a new satellite dish signified the launching day for the new and improved Internet through iFONE, Inc. The process began approximately in September of 2014, when former Secretary of Defense Chuck Hagel heard concerns Troopers expressed here.
"He heard the feedback from troops in Guantanamo that slow Internet was a top morale concern," said Tara Culbertson the Morale, Welfare & Recreation director. "
From his direction, Defense Information Systems Agency sent a team of approximately a dozen staff to GTMO to truly understand the issues, barriers, challenges and opportunities to improve Internet speeds."
Culbertson said the improvement of Internet connectivity wasn't only for mission requirements but to help boost morale at MWR facilities, and provide service members the opportunity to improve their purchased Internet for housing.
Scott French, MWR Internet technologies director, said the new Internet at MWR locations has increased the capacity here by 10 times the amount of the previous systems here. The locations that will see the fastest speeds are the four MWR Liberty Centers.
The Liberty Centers are open to all unaccompanied active military members, and are located at Camp America, Tierra Kay Housing, Deer Point and Marine Hill.
"However, all other MWR facilities with Wi-Fi will also enjoy the new Internet bandwidth capacity—that includes the bowling alley/ Taco Bell, Windjammer, Bayview, Triple C Coffee Shop, the library and more," Culbertson said. "You will also see changes in
some of the bases internal functions, such as the length of time it takes to run your credit card when you pay for your dinner bill, or the time it takes to check out a book at the library," French said.
Culbertson said she couldn't be happier with the feedback she has received since the project was completed.
Although the upgrade won't have an immediate effect on Internet capabilities in living quarters, faster Internet is expected shortly for the housing units.
The increase in GTMO's Internet bandwidth by tenfold has already made people notice and is a welcome addition to the community.
Story by U.S. Army Spc. Amber Bohlman, 123rd Mobile Public Affairs Detachment, Joint Task Force Guantanamo Public Affairs
---
Aitech Defense Systems Offers More Ports In A Storm
Aitech Defense Systems Inc. now offers their rugged A661 with the largest number of GbE ports in a robust military qualified enclosure.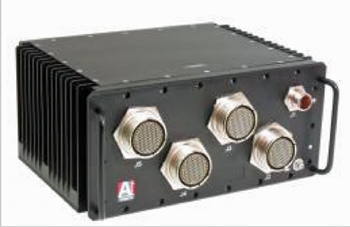 The new standalone, fully managed, Layer 2/3 IPv6 48-port Gigabit Ethernet switch efficiently and securely interconnects several subsystems to pass data across a rugged broadband network.
Durable and robust enough for use in several military, aerospace and LEO space environments, the radiation-tested and qualified A661 is ideal for interconnecting weapons platforms to multiple independent data servers creating large, compute clusters and interfacing to data archive drives.
For example, The A661 can provide control and data pathways to remote experiment Low Earth Orbit (LEO) platforms, including the International Space Station.
The compact 2 x 24 GbE switch unit is comprised of two of Aitech's Series 400 conduction-cooled C660 24-port Ethernet switches encased in a durable, lightweight, cold plate-cooled enclosure.
It is EMI/RFI-protected and housed in a rugged chassis to withstand severe shock and vibration as well as exposure to environmental elements, such as altitude, humidity and temperature extremes.
Complete with its own operating system (OS) and Ethernet application, this new, managed switch requires no additional user code and functions and operates as a stand-alone unit.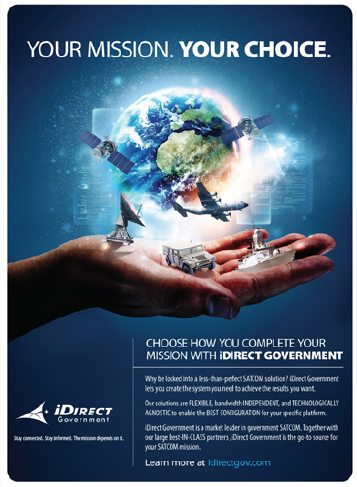 An integrated, low-power, radiation-tolerant ARM Sheeva CPU core operates at 800 MHz, acting as a management and service processor and interfacing with a high-speed DDRII-320 MHz memory controller.
The C660 boards within the A661 support Layer 2 and Layer 3 routing and switching for all 48 ports via a Marvell Presera 98DX4122 multi-layer packet processor.
All ports support connections up to 1000Base-T and offer many features such as auto negotiation, auto MDI/MDIX, HOL blocking prevention and flow control (IEEE 802.3x).
To enhance reliability and serviceability, the A661 includes BIT (Built-In Test) and board management devices including a system power controller, elapsed time recorder, temperature sensors and a real time clock.
The system also provides full wire-speed non-blocking forwarding and advanced spanning tree algorithms to reduce data bottlenecks and minimize packet latency.
Additional management and configuration features include quality of service (QoS) prioritization, SNMP, VLANs, LAG, RSTP, VRRP, IGMP and traffic policing, providing customers the power and flexibility to meet their unique networking applications.
In place of harnessing, Aitech's proprietary solid-state transition module routes I/O signals between the backplane and the front panel connectors.
This significantly enhances signal integrity and increases reliability by reducing discrete wire harnesses. In addition, an input power line filter integral to the transition module reduces induced or radiated EMI/RFI noise associated with the power cable.
Rugged, military-grade MIL-STD-38999 connectors on the front panel provide system power and I/O connections. Radiation tested and qualified for LEO, lower power versions of this switch are ready for space flight.
Technical Specifications:
• 48-port (2 x 24) managed Gigabit Ethernet switch (all 1000Base-T ports)
• Rugged, compact, and lightweight construction; cold plate-cooled
• Stand-alone unit with internal OS and Ethernet application
• Layer 2 and Layer 3 management
• Port-level security via 802.1x
Low Earth Orbit versions are also available.
www.rugged.com/a661-2-x-24-port-rugged-managed-ethernet-switch-0
---