The decision as to which MILSATCOM trade shows, exhibitions, conferences and events to attend each year becomes more and more difficult, given budget and travel restrictions, press of business, and locations. For those who have come to lean upon SMi's conferences as their source for such events, the 13th annual Global MilSatCom 2011 event, held late last year, was a definite success.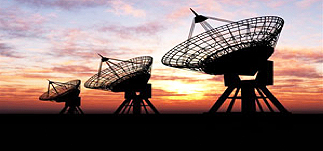 There was a fantastic array of International speakers from the SATCOM arena. Global MilSatCom leads the way in offering attendees a wide range of international military speakers and the capability to network with key European and NATO players. This event presented speakers from South Africa, USA, UAE, Canada and the South American region to cover all the key international countries that lead the way in Military Satellite Communications.
New topics presented at this conference included coverage of UAV/UAS and Cyber Security, helping attendees remain updated on all of the latest developments within these market segments. Senior professionals presented included...
– Brigadier General Gregory Brundidge, Director, Command, Control, Communications and Warfighting Integration, U.S. European Command

– Malcolm Green, Chief CAT 9 NII Communication Infrastructure Services, NATO C3 AgencyColonel Patrick Rayermann (Ret'd), DOD Executive Agent for Space (EA4S) Staff, U.S. Army

– Colonel Edwin Pinheiro, Chief of Telematics, Ministry of Defence, Brazil

– Rusty Collins, ASSIST Project Manager, Defense Information Systems Agency (DISA)

– Brigadier General Ian Fordred, Director, Information Communication Technology (DICT) in the Command and Management Information Systems Division (CMIS), South African National Defence Force (SANDF)

– Colonel Michael Lakos, Chief MilSatCom Division, U.S. Air Force

– Colonel Neil Fraser, Department Head of Service Assurance, Ministry of Defence, U.K.

– Colonel Christophe Debaert, Syracuse III Team Leader, Ministry of Defence, France

– Lieutenant Colonel Michael Delorey, C4ISTAR Branch (Deployable CIS), NATO Joint Airpower Competence Centre (JAPCC)

– Lieutenant Colonel Abde Bellahnid, Space Development Department, Department of Defence, Canada

– Commander Kevin Fincher, Royal Navy, CBM J6 Operations 1 Head, Ministry of Defence, U.K.

– Commander Andy Rayner, Royal Navy, SO1 Core Networks, Cap CC&II, Ministry of Defence, U.K.

– Commander Trond Hermansen, Director SATCOM Advisory Board, CHOD Norway, Norwegian Armed Forces Commander

– Christophe Le Garff, Syracuse III, Systems Architect, DGA, Ministry of Defence, France

– David Lascelles, Deputy Head DCNS, Information Systems & Services (ISS) Programmes, Ministry of Defence, U.K.

– Dr. Mohammed N Mubarek Alahbabi, Information Communication Technology (ICT) Advisor, United Arab Emirates Armed Forces

– Major John Genouw, COMOPSLAND G6, Ministry of Defence, Belgium

– Captain Thomas Lockhart, Leader, C4ISTAR, General Staff, French Navy

– Rodolophe Paris, PT SatCom Chairman, Space & Radio Spectrum Project Officer, Capabilities Directorate, European Defence Agency

– Kjetil Bilic Michaelsen, Senior Engineer, Norwegian Armed Forces
Plus, there was also a half day pre-conference workshop whose topic was Why Ka? Understanding the benefits and shortcomings of Ka-Band Mobile Satellite Systems. The special workshop was presented in association with Cobham. For more information on the SMi Group's conference schedule:
http://www.smi-online.co.uk/default.asp