---
TRX Systems DAPS Selection By U.S. Army
The TRX DAPS solution will allow warfighters to better target, move, and communicate in operational environments where GPS is degraded or denied.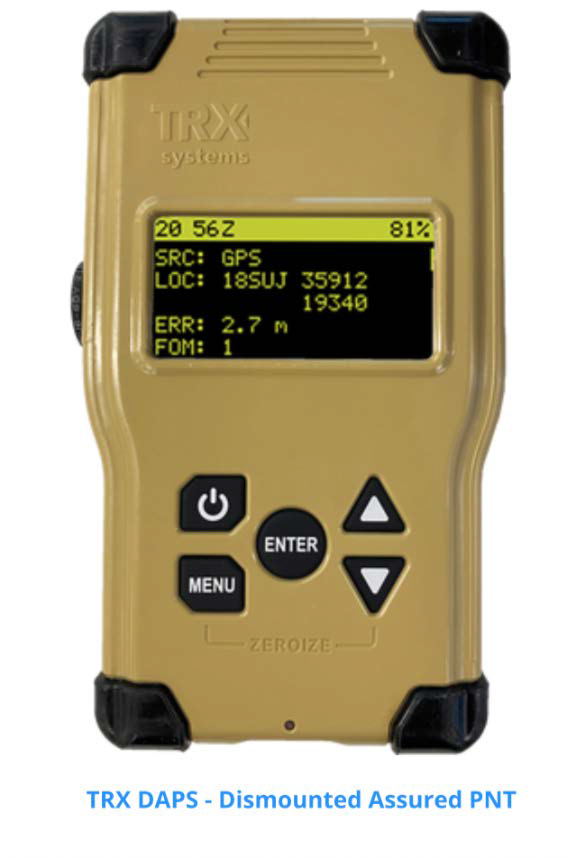 TRX Systems, developer of NEON® GPS-denied location solutions, has been selected by the U.S. Army to provide a next-generation Dismounted Assured Positioning, Navigation and Timing (PNT) System (DAPS).
The TRX DAPS solution employs a lightweight soldier-worn device that enables dismounted warfighters to successfully conduct operations when operating in GPS challenged, degraded, or denied environments.
Military equipment can be the subject of enemy electronic attacks, potentially resulting in a loss of location awareness that can put Army missions at increased risk.
The TRX DAPS solution alerts the user when their position isn't reliable and then leverages multiple sensors and timing sources to provide the best soldier position possible within the GPS degraded operational environment.
The solution is designed to replace the Defense Advanced GPS Receiver (DAGR) with support for both a standalone configuration and integration with the Nett Warrior ensemble.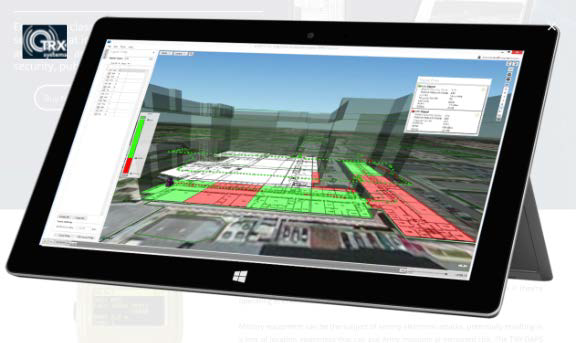 The TRX DAPS solution leverages the company's proven experience in delivering GPS-denied location technology to thousands of military, public safety, and security users worldwide.
The solution combines inputs from small, body-worn sensors and other sources to provide assured PNT while meeting the challenging Size, Weight, and Power (SWaP) needs of dismounted soldiers already physically burdened with heavy equipment loads.
"Maintaining assured PNT is paramount to the situational awareness of U.S. warfighters in the many conflict zones around the world," said Carol Politi, President and CEO of TRX Systems. "When initial units are fielded in mid-2022, the TRX DAPS solution will deliver a balance of the highest possible level of integrated PNT capabilities with the smallest package that can be fielded for dismounted warfighters."
TRX Systems is the developer of NEON GPS-denied location solutions, delivering location, mapping, and proximity solutions where GPS is not available or is unreliable including indoors, underground, in dense urban areas, and where GPS is jammed or erroneous. NEON delivers ubiquitous, low-cost, GPS-denied location through use of advanced sensor fusion, ranging, and patented dynamic mapping algorithms. NEON location technology provides the foundation for several commercial applications, including NEON Personnel Tracker and NEON Signal Mapper.
---
Ruggedized RF Microelectronics Contract Awarded To Mercury Systems
Mercury Systems, Inc. (NASDAQ: MRCY) has been awarded awarded a $17 million contract to provide crucial RF microelectronics supporting missile capabilities of the U.S. and its allies in ensuring 21st-century air dominance.

These multi-channel digital RF assemblies will help provide real-time signals intelligence data, speeding information to the warfighter. The award was received in the company's fiscal 2022 first quarter and is expected to be shipped over the next several quarters.
"We have developed and continue to develop technology and products that are critical to our Nation's and that of our Allies' air defenses, and this award is the next step in our journey toward being the preferred partner in this important mission area," said Roger Wells, EVP and president, Mercury Microelectronics. "As one of only three domestic U.S. suppliers of key defense-grade microelectronics, our customers and the military depend on us to develop advanced high-performance RF and digital signal processing technologies critical to help them maintain electromagnetic spectrum dominance over our adversaries."
Mercury leverages more than 40 years of microelectronic manufacturing investments to support their customers from prototype to full-rate production, including automated manufacture and test, in-line quality assurance, and on- site engineering support.
Its custom, miniaturized RF modules are produced in AS9100 and IPC-1791- certified facilities using Defense Microelectronics Activity (DMEA)-accredited design and manufacturing capabilities to enable rapid, cost-effective deployment of innovative microelectronics and secure processing solutions.
Mercury envisions, creates and delivers innovative technology solutions purpose-built to meet its customers' most pressing high-tech needs.
Mercury Systems is a global commercial technology company serving the aerospace and defense industry. Headquartered in Andover, Mass., the company delivers trusted, secure open architecture processing solutions powering a broad range of mission-critical applications in the most challenging and demanding environments. Inspired by its purpose of delivering Innovation that Matters, By and For People Who Matter, Mercury helps make the world a safer, more secure place for all. To learn more, visit mrcy.com, or follow us on Twitter.
---
Metis Technology Partners Receives USSF Contract For Critical Launch Ops Oversight
Metis Technology Partners, LLC (MTP), a joint venture between Axient LLC and Metis Technology Solutions, Inc., was awarded the United States Space Force (USSF) Pad Safety Support Contract (PSSC) II, an indefinite delivery/ indefinite quantity (IDIQ) single- award contract valued at up to $53.5 million.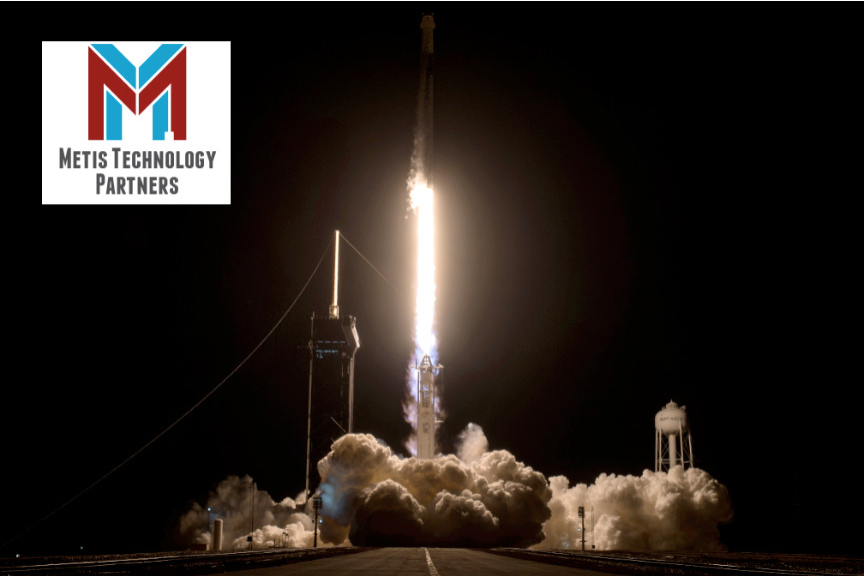 MTP will partner with Space Launch Delta 45 (SLD 45) to facilitate the safe launch of DoD National Security Space, National Aeronautics Space Administration (NASA), National Oceanic and Atmospheric Administration (NOAA), commercial and Naval missions.
MTP will provide oversight of hazardous and safety critical operations at Cape Canaveral Space Force Station and other sites, such as Kennedy Space Center, Patrick Space Force Base, Los Angeles Air Force Base, Vandenberg Space Force Base, and other locations in Utah, Alabama, Virginia, Georgia, and others as requested by the customer.
With the option of firm-fixed-price, cost-plus-fixed-fee, and cost reimbursable task orders, the PSSC II contract provides a wide range of operational and technical services to SLD 45's comprehensive safety program. The PSSC II MTP team will add value to the ever-increasing launch tempo operations on the Eastern Range, forecast to exceed 60 launches in 2022, while working to ensure public safety in partnership with SLD 45.
Key mission areas of performance include: oversight of Flight Termination System integration and checkout; spacecraft fueling/defueling; spacecraft and launch vehicle lifting and transport operations; launch operations; and incident response. Additionally, the MTP team will develop launch safety planning documentation, provide technical reviews for new space lift programs to characterize hazards, perform pad safety training, and provide hazard abatement as part of range safety approval. Additionally, the team will administer, facilitate, and implement the Pressure Vessel/System certification/ re-certification program at SLD 45.
Metis Technology Partners is a joint venture formed under the Small Business Administration's Mentor Protégé program. Protégé company and joint venture Managing Member, Metis Technology Solutions, is a 100% woman-owned small business and software and systems engineering aerospace company headquartered in Albuquerque, New Mexico. Axient is a systems engineering and technical services company headquartered in Huntsville, Alabama. The company has a 30 year history providing superior technical and systems services to aerospace customers, including multiple USSF contracts.
"MTP is dedicated to launch safety, and our systems engineering team brings a wealth of aerospace expertise and experience to the SLD 45 missions," said Joy Colucci, Managing Partner of the MTP JV and founder and CEO of Metis. "The Metis team is committed to bringing innovative solutions to address today's aerospace challenges, and we look forward to working together with Axient to support launch base operations."
"We are proud to continue to deliver exceptional performance to the US Space Force and their launch safety mission. Axient looks forward to continuing our 15+ year heritage with this customer providing market-leading launch and range safety expertise on this contract," said Patrick Murphy, President and CEO of Axient.
---