---
#1 Leveraging MEO capabilities amid SES's Upcoming O3b mPOWER Launch
SES GS supports the U.S. Army in conducting a series of cutting-edge trials and testing of commercial satellite constellations in multiple orbits, as well as services and ground terminals, in the U.S. Government's effort to establish Multi-Domain Operations (MDO) by 2028.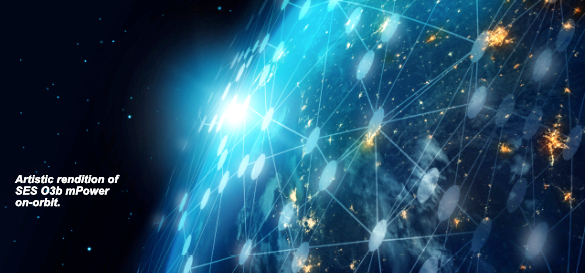 Most recently, the U.S. Army announced its integrated ground terminal, Phoenix E-Model, would serve Expeditionary Signal Battalion – Enhanced (ESB-E) formations with the likelihood of expanding operations from traditional Geostationary Earth Orbit (GEO) satellites to leveraging commercial Medium Earth Orbit (MEO) constellations. In this framework, SES GS, in close cooperation with Lite Coms, carried out extensive work to update the legacy U.S. Army Phoenix Terminal to be MEO capable (AN/TSC-156(E)) for the U.S. Army. The resultant Lite Sat 2.2A terminal delivers 50 Mbs on a Wideband Global SATCOM (WGS) GEO network and up to 600×600 Mbps on SES's O3b MEO system.
Leveraging MEO satellite technologies provides the modern warfighter the resiliency, high- bandwidth, and low-latency required for mission assurance in contested environments against advanced adversaries.
"MEO satellites are unique in their capabilities and SES operates the world's only commercial MEO satellite constellation," said President and CEO of SES Government Solutions, Brigadier General Pete Hoene, USAF (retired). "Early next year, SES will launch its second-generation MEO system, O3b mPOWER, which promises to meet and exceed the connectivity requirements of today's warfighting technologies — delivering flexible and secure fiber-like connectivity anywhere the mission requires."
In alignment with the Army's stance on MDO, multi-orbit SATCOM solutions that leverage MEO significantly extend the Army's ability to securely transport data between the command post, soldiers-on-the-move, as well as multiple sensors in support of Joint All Domain Command and Control (JADC2). As the Army increasingly relies on data and network-enabled platforms for deployed warfighters, having interoperable communication systems that are flexible and assured is essential to capturing a common operating picture (COP) for multi-domain operations.
Author Jon Bennett is Vice President of Government Affairs, Marketing & Corporate Communications with SES Government Solutions.
---
#2 Near-peer no more? Is complacency Costing The Country its innovative Edge?
Author: David Pesgraves, Author, SES Government Services (SES GS)
Immense pride comes from the idea that the United States is a dominant force on the global stage, competing with and edging out near-peer adversaries in the race to space, and other arenas of competitive advantage, such as technology, education, economic, and warfighting capabilities. However, when it comes to the United States' place in near-peer competitions, where exactly does the global superpower fall on the spectrum?
At the recent Space Innovation Summit 2021, David Hamilton, the Founder and CEO of America's Future Series, and Nicolas Chaillan, the former — but first-ever — Chief Software Officer (CSO) of the U.S. Air Force and Space Force, held a fireside chat focused on the topic of near-peer competition. The session and discussion primarily revolved around Chaillan, who recently stepped down from his position last September, and his experiences as CSO. During the session, Chaillan shared his thoughts on the United States' role as a global competitor and the changes he believes the U.S. government (USG) needs to make in order to remain a dominant force on the world stage.
Chaillan had many wins at the Department of Defense (DoD), which included nudging the Department towards modern IT and cybersecurity infrastructures and demonstrating that the DoD could put an advanced cyber stack with zero trust architecture and baked-in security on legacy hardware.
But, as great as Chaillan's wins were for the Department, he couldn't shake the startling realizations he was having as CSO. "We proved again and again that all this is possible," said Chaillan. "It is possible to move at a pace of relevance in the U.S. government. Unfortunately, what we were not seeing is a sense of urgency, particularly when it comes to China."
According to Chaillan, the term "near-peer adversary" should not be applied in any discussion pertaining to China. "We like to call them the near-peer adversary, but I completely disagree with that," explained Chaillan. "I would argue that they're leading actually in cybersecurity, and also in artificial intelligence (AI) and machine learning (ML) adoption."
Chaillan pointed to strict mandates placed on enterprise and industry technologies by the Chinese government as the primary catalyst of China surpassing the U.S. in these areas. But, in the end, Chaillan ultimately places most of the blame on the U.S. government for China's lead.
"We see the U.S. government becoming complacent and getting used to China catching up," said Chaillian. "We should be leading so far with the amount of money we're spending… We probably get a 10 cent ROI on the dollar."
Chaillan also directed sharp criticism towards the DoD's current reliance on waterfall IT approaches, its slow-drip pace on agile adoption, the Department's "nightmare of an acquisition process," as well as "siloes and egos," all of which he believes is crippling the U.S. from becoming a credible competitor on the world stage. According to Chaillan, all of the U.S. government's pitfalls equate to a "very poor return on investment ratio, which leads to China catching up." To illustrate his vision of how he'd like the U.S. government to position itself in terms of being a global competitor, he used Tesla as an example. "Tesla is completely fine open- sourcing their patents, because they're moving so fast that they know by the time their competitors even remotely catch up, they're going to be five miles ahead." He explained that the U.S. should "be exactly in that role." Chaillan believes that the U.S. is in a bit of denial when it pertains to its attitude of where the country falls on the competitive spectrum. "We need to stop telling ourselves that we're way ahead and someday they'll catch us."
Chaillan also explained that China is targeting to be the world leader in AI by 2030, and that the country is already far ahead of where our current capabilities stand. And even though the 2030 date may make it seem like the U.S. has time to catch up, Chaillan revealed a startling fact about China's dominance in the AI arena. A fact that he believes should be a wake-up call for the U.S. government.
Due to the nature of AI technology and how it advances and evolves, "You get to a point where you won't be able to catch up," explained Chailllan. "So, we estimate December of 2022 to be the deadline by which if the U.S. government does not wake up, we will not have an ability to catch up. And that means a real existential threat for our kids and the nation."
Despite Chaillan's bleak outlook, he does believe there are solutions that can help change the U.S. government's course for the better. He believes that the concept of agility is key. "The whole concept of agile is the continuous, small, and incremental delivery of value in production in a tangible way used by the actual end-user warfighter,"said Chaillan. He explained that the U.S. government needs to improve on training leaders and warfighters on agile. He also believes that training to needs to happen much earlier during the on-boarding process. Chaillan also believes that mandating DevSecOps approaches to new programs would be a huge step forward for the DoD.
He also pointed to further empowerment of current and future workforces, by investing in continuous learning and being on top of breaking IT and cybersecurity trends.
Space + Satellite Innovation
China taking the lead in AI and ML innovation should be a wake-up call to our country — an example of how complacency can result in us losing our leadership position in other areas. The space domain would be one area where America has always led in innovation and capability, but could soon find their leadership in question.
The U.S. military has always relied on space capabilities to enable warfighters in the field. Our near-peer adversaries have seen the success and strategic edge that space and satellites technologies have given the U.S. in the past, and they want to emulate it. Though the U.S. has remained extremely competitive in space, it is anticipated that that edge could quickly evaporate. One way tat the U.S. can maintain its lead ahead of near-peer competitors is to turn to the innovations and solutions the commercial satellite industry can provide.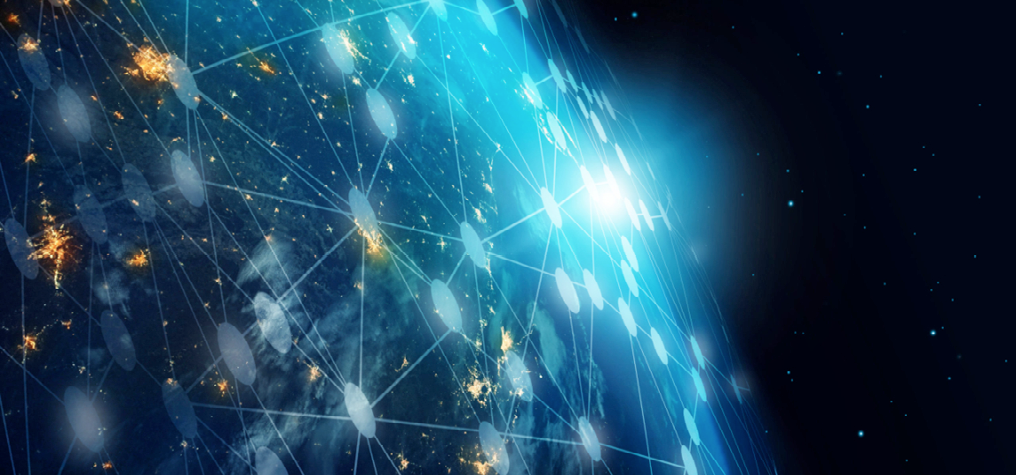 Today's commercial satellite industry is the clear innovator in the space domain, and the military should be looking to leverage their solutions whenever possible, instead of building their own. Building and launching the satellites that the commercial satellite industry is launching today could take the U.S. military half a decade or more, depending on how smoothly the appropriation and acquisition processes run.
Instead of the U.S. government building and launching its own purpose-built satellites and having them operational in five year's time, it could partner with the commercial satellite companies whose technologies and services are immediately available, can be tailored to specific mission needs, and are priced at a fraction of the cost of building an entire satellite. The concern about the U.S. losing its competitive and innovative edge extends well beyond AI, cybersecurity, and machine learning. In fact, it's a problem that extends all the way into space.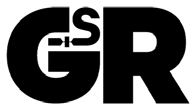 Partnering closely with industry, the true innovators in space, instead of trying to emulate what industry partners are doing today could save years of time and money for the U.S. government, and help the country maintain its competitive edge in space. These Government Satellite Report features first appeared on the GSR website and are republished with permission.
Author David Presgraves is a Staff Writer for GovSat Report, in addition to several other online publications dedicated to defense, military, and federal government agency technologies.
---