Supplementing Military X-band With a Flexible, Managed Service — tactiXs
SES GS, Network Innovations and GovSat partnered to recently introduce tactiXs, a new X-band and military Ka-band volume-based managed service that will make mission-specific, military-band satellite capabilities available to the U.S. Government and its Alliance partners.
The partners will leverage Network Innovations' long history of providing global managed satellite services to introduce this new solution that will make commercially-provided X-band and military Ka-band capacity available to the military on-demand — when and where it's needed within the reach of GovSat-1.
In advance of the official launch of tactiXs, GSR sat down with Patti Aston, a Senior Director at SES Government Solutions, to talk about the new service and why it's an important new tool for the military. Here is what she said:
Government Satellite Report (GSR) How is military X-band different from commercial Ka and Ku band? Are there benefits to X-band for military satellite communications?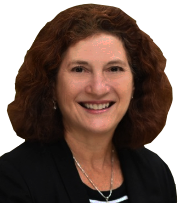 Patti Aston
Patti Aston
X-band frequencies are more robust than Ka and Ku-band frequencies – which are what most commercial operators provide. The major benefit of X-band is its resistance to interference. The satellites are set further apart, so the adjacent satellite interference is mitigated. Also, the frequency band is better for mitigating rain fade. Ka and Ku are not as resistant to rain fade, which can create mission assurance concerns for the military. Rain fade is caused when the terminal on the ground can't "see" the satellite on orbit because of clouds, rain, snow, sleet, or other environmental factors. This creates a situation where the signal fades and the terminal can't transmit to the satellite. Consumers of satellite television are probably very familiar with this — as they've most likely lost service or experienced pixelation in bad storms. Finally, X-band users are typically more highly trained and less likely to accidentally create interference.
With X-band available to only government and military users, terminal operators know how to access that capacity responsibly. That can't always be said about other satellite frequencies. These things all contribute to X-band being considered more reliable – or more mission-assured for critical operations. And when the lives of tactical operators and warfighters are on the line, the military doesn't want to take the chance that there could be interference or signal loss.
If X-band is considered more reliable for military use, why aren't all military communications sent over the X-band WGS satellite constellation? What limitations exist within the WGS constellation?
Patti Aston
There are a couple of reasons why the military may look outside the X- WGS constellation for satellite communications and connectivity. But the biggest reason is available non-preemptible capacity. It can be difficult for a mission to get X-band capacity on the WGS constellation because of the demand. There is also a hierarchy within the military that is often reflected in which mission gets access to WGS capacity. Some missions have priority. For example, enabling communications for a special forces' operation would take priority and capacity away from a testing or training mission.
Another factor is the time required to obtain access to the WGS satellites. From request to access can take weeks or even months. Often missions need immediate access to capacity and will turn to commercial operators for that access.
For mission critical communication, WGS is terrific — but only if the warfighter and mission take priority and get access to it when they need it. Typically, if another, higher-priority, mission comes along, that warfighter or mission may get preempted and they won't have connectivity at all.
SES and the Government of Luxembourg launched GovSat-1 to provide a commercial X-band alternative – effectively a commercial military satellite. Why is this needed? How can this help the military?
Patti Aston
By making a military band satellite available through a commercial operator, we can eliminate the potential of preemption. When a mission is contracted on a commercial satellite, that mission will always have the connectivity and capacity it needs, no matter what else is happening.
This is especially important if that satellite offers coverage in a region with a large military presence or where there are multiple military operations or missions being conducted.
GovSat-1 covers Europe, Middle East, and Africa (EMEA). That region is particularly important to the U.S. Government and its Alliance partners. In the EMEA region, our Government — and other Allied governments, including NATO members — need access to communications with the same amount of security and mission assurance as the WGS satellite constellation. But they also need that access to be reliable and not get preempted by other users or missions.
GovSat-1 ensures that secure, X-band satellite communications and capacity are there for them in one of the most active areas of operation on the planet.
Recently SES announced the launch of a new service called tactiXs. How is this service new and different from other commercial satellite managed services on the marketplace?
Patti Aston
tactiXs is the only commercial satellite managed service available to the military that offers X-band satellite capacity on an as-needed volume-based basis. Essentially, by making capacity on GovSat-1 available as a short-term managed service, tactiXs enables the military to access X-band capacity specifically tailored to the mission in which communications are needed.
How does tactiXs change the way the military can access the GovSat-1 satellite and benefit from its capabilities and capacity?
Patti Aston
With tactiXs, if a military contracting officer needs to deliver a specific amount of X-band connectivity and capacity to the EMEA region for a specific amount of time, they will be able to purchase and deliver just what is needed to the warfighter within hours. This gives the military user tremendous flexibility and agility. They now have on-demand access of X-band capacity on an as-needed basis. And they don't have to buy the capacity on a long-term basis. Since this is a managed service, they also don't have to provide the ground infrastructure. The ground stations and teleports — everything necessary to enable access — is provided for them.
What military use cases can you anticipate for tactiXs? What kinds of missions could tactiXs help to support?
Patti Aston
Candidly, all of them. Special operations, covert missions, missions in which warfighters have to drop into an area discreetly and receive or send data securely. Any mission that requires military X-band capacity that won't be preempted. Any mission that needs the security of X-band satellite communications from a trusted industry partner — and they need it right away. Any time assured communications are essential and mission-critical for the warfighter, tactiXs is a valuable resource.
There is also the ability to serve missions like training, testing, and airborne training missions. These are missions that require small amounts of connectivity for short periods of time. They're also the missions that are most often preempted on the WGS satellite constellation. tactiXs is an incredible solution to meet the connectivity requirements of these missions without waiting or for the military having to over-buy bandwidth.
What will the military need to do to access tactiXs? Is there a long lead time or notice needed to use the service? Is new hardware needed?
Patti Aston
There is virtually no lead time needed as long as you have the terminal. However, it would be beneficial to have an agreement set up ahead of time. That way, if the military knows there is the potential to use the service, that mission-critical capacity is simply a phone call or email away. There is no special or proprietary hardware necessary to access the service. Military users simply need an X-band terminal similar to others already available and widely adopted across the military. We use the Dialog platform infrastructure, so there is a good chance that similar hardware has already been deployed into the field.
To learn more about GovSat-1 and the military benefits of X-band satellite capacity delivered via commercial satellites, select this link..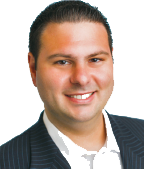 Ryan Schradin
Author Ryan Schradin is the Executive Editor of GovSat Report. A communications expert and journalist with more than a decade of experience, Ryan has edited and contributed to multiple, popular, online trade publications that are focused on government technology, satellite, unified communications and network infrastructure. His work includes editing and writing for the GovSat Report, The Modern Network, Public Sector View, and Cloud Sprawl. His work for the GovSat Report includes editing content, establishing editorial direction, contributing articles about satellite news and trends, and conducting both written and podcast interviews. Ryan also contributes to the publication's industry event and conference coverage, providing in-depth reporting from leading satellite shows.
The preceding articles first on GovSat and are republished with permission of Government Satellite Networks and SES GS.
---