---
Where we build will determine our future
Space is a young industry growing up in an uncertain economic and political climate. In just the past two decades, we've watched the industry fall into near quiescence, only to emerge stronger — and much, much louder — than before, less than ten years after it quieted.
---
---
However, unlike previous decades in the industry's short life, the "next generation" of space solutions and companies are facing a global growth sustainability problem. Crumbling international supply chains combined with a lack of available skilled talent, and political, social, and cultural unrest are putting pressure on an industry that has long promised to be the future of... everything.
The U.S. space industry can keep that promise, and even overdeliver on it, if we make smart decisions about commercial and defense applications, and more importantly, getting rid of unreliable supply chains. What we do today will impact more than just this quarters or this year's bottom line; it will impact the future of the industry. I, for one, say the future of the U.S. space industry is right here, in the United States.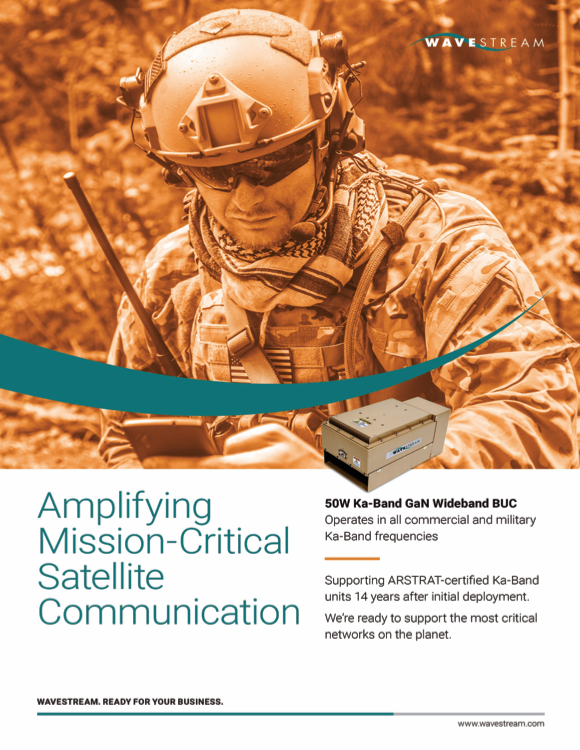 Explosive Growth Came Knocking + the Industry Must Answer
At the time of writing, there were 8,837 "currently in orbit" entries in the Online Index of Objects Launched to Outer Space, a global log managed by the United Nations' Office for Outer Space Affairs. Reaching all the way back to 1957 and the launch of Sputnik, the index provides a snapshot of everything that's ever been out there, and what it's doing now. More importantly, it highlights the explosive growth of the space industry over the past decade.
From 1965 to 1999, a steady 100 to170 objects were launched to orbit each year; the cost to launch and maintain space programs kept the industry steady but without room for significant growth. The early 2000s saw a marked dip — in no small part due to the explosion of Space Shuttle Columbia in 2003, 9/11 and the war in Afghanistan plus Y2K fears — and it required more than a decade for the industry to fully recover.
But recover it did. From 221 launched objects at the end of 2016, the space industry more than doubled its launch output to 456 in 2017. Just four years later, 2021 saw the launch of 1,809 objects to orbit. If the trend continues, the industry could see a launch of more than 3,600 objects per year by 2023 or 2024.
It's worth noting that the initial supply chain impact of the COVID-19 pandemic didn't hit the industry hard (see 2021's growth). However, the continuation of pandemic-related supply chain disruptions caused a reduction in the production and export of microchips from places like China and Japan. And the war in Ukraine has dead-stopped the production and export of rocket engines through Ukrainian firms.
Overseas supply chains have always been a gamble, and these recent disruptions, or more pointedly, derailments, have proven it in a painful way. Some would say that this has forced the industry, in excruciating fashion, to re- evaluate its methods. Really, it has presented an opportunity to think creatively about supply chains, production, and the future of the industry.
The Deep Impact of Supply Chain Issues
As recently as June 2022 — more than two years after the onset of the pandemic and more than four months after the Russian invasion of Ukraine — multiple space industry leaders stood together at Space Tech Expo 2022 in recognition of the sharp, uphill battles facing the industry.
Topics of discussion included increased production timelines, difficulty in obtaining Tier 3 and Tier 4 production components and the unavailability of parts for which production is outsourced to other countries. These concerns weren't being shared by companies the industry has not yet heard of; rather, they were coming from industry veterans including Ron Faith of RBC Signals, Chris Winslett of Lockheed Martin and Jordan Noone of Embedded Ventures. These leaders weren't quiet about the problems facing the industry, chief among them the overseas outsourcing of technology manufacturing and acquisition.
In the immediate term, challenges related to overseas outsourcing have caused stagnation and deflation for some in the industry. There have been significant roadblocks to the launch and conclusion of meaningful growth projects from both industry-reinvigorating startups and established industry leaders.
And still other challenges related to national security arising from some foreign suppliers to US space systems have caused wholesale rewriting of US space acquisition policy. These challenges may also mean bankruptcy for those space companies unable or unwilling to shift manufacturing and production to other, more accessible supply chains. More bluntly, most companies continuing to rely on these dead-stopped supply chains will go out of business, and soon.
However, this is only the immediate term. The space industry has experienced downturns and growing pains before and has come back stronger each time. This time will be no different in that the industry will emerge stronger and more profitable than before. But it will also uniquely transform the how and where of industry production and manufacturing.
Supply Chain Disruptions Create Opportunities + Strengthen Growth Sustainability
As a significant portion of the supply chain for most U.S.-based space industry businesses exists outside of the United States, these businesses have been vulnerable to global upheaval, inflation, and bottlenecks in the logistics. They're feeling the pain of that now. Despite the strain, current supply chain disruptions have highlighted a unique opportunity for a shift in the way the industry does business, and in the way that it innovates.
The opportunity lies in the shift to American, or western production. Besides the obvious benefits to logistics, pricing, and the availability of Tier 1 through Tier 4 components, increased support for American supply chains provides added security. When components are made on American soil, U.S.-based businesses, and in particular defense systems, have more control and oversight.
My own company, Phantom Space, intentionally requires every part on every rocket we build to be made in the U.S.A. It's not just a point of pride in making things at home, although we are proud of this decision and its outcomes. Building at home eliminates the risks and unreliability associated with overseas supply chains and creates opportunities for growth and sustainability.

The global space economy achieved a valuation of $424 billion in 2020, and analysts speculate that it could potentially reach $1 trillion by 2040. That is in no small due to the efforts of space startups that are scaling production and decreasing launch costs and timeframes. These startups, particularly those focusing on new applications and industries with the space economy, are expected to contribute more than $101 billion to this growth.
Launch costs and timeframes can also be reduced by bringing the supply chain home — when your rocket parts are made in Tucson, it takes a lot less time to acquire them and install them than it does if they're coming from overseas; it's also much easier and more cost-effective to drop in and check on the process.
Changing the way the industry thinks about production — not just the how, but the where — is exactly the injection the U.S. space industry needs to take back our power and to manage our own growth. And while the past two years have revealed weaknesses in the industry, those weaknesses have in turn revealed an incredible opportunity. It's time to give up the ghost on unstable, unreliable overseas supply chains, and focus on homegrown space technologies, built here in the U.S.A.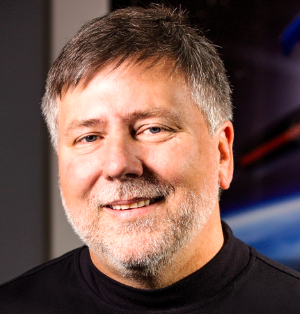 Jim Cantrell is an inventor, entrepreneur and the CEO and Co- Founder of Phantom Space – a space applications company. With more than 30 years of proven leadership experience and significant contributions to space technology, he is considered a luminary in the aerospace industry. Jim also served as a founding team member at SpaceX.
---