All Fired UP! Perfect Launch For ULA's AEHF-2
There was only one day's delay, and then GO! to mark the fourth Evolved Expendable Launch Vehicle (EELV) mission this year...
A United Launch Alliance Atlas V rocket blasted off from Space Launch Complex-41 at 2:42 p.m. EDT on May 4th, 2012, with the U.S. Air Force's
Advanced Extremely High Frequency-2
(
AEHF-2
) satellite. This was ULA's 4th launch of an aggressive 11 mission schedule for the year and marks the 30th Atlas V mission and the 60th launch for ULA in just over five years. The AEHF constellation is a joint-service satellite communications system that will provide survivable, global, secure, protected and jam-resistant communications for high-priority military ground, sea and air assets. (
Photo by Pat Corkery, United Launch Alliance
)
Rob Gannon gave the play-by-play for ULA's successful launch. All systems ran perfectly, and once launched, all the exercises ran, and continue to run, as planned.
"We are proud of our entire launch team." said Col. Michael Sarchet, AEHF Government Program Manager, U.S.A.F.. "Each AEHF spacecraft. will provide warfighters' much improved protected communications capabilities."
AEHF-2 was procured from Lockheed Martin Space Systems Company by the MILSATCOM Systems Directorate, part of the Air Force Space Command's Space and Missile Systems Center. The MILSATCOM Systems Directorate plans, acquires and sustains space-based global communications in support of the president, secretary of defense and combat forces. The MILSATCOM enterprise consists of satellites, terminals and control stations and provides communications for more than 16,000 air, land and sea platforms.

"ULA is proud to serve alongside our mission partners and privileged that the Air Force entrusts the ULA team to deliver critical national security capability to orbit for our soldiers, sailors, airman and Marines around the world," said Jim Sponnick, ULA vice president, Mission Operations. "Through our focus on attaining Perfect Product Delivery, ULA remains dedicated to providing reliable, cost-effective launch services while continuing our unwavering commitment to 100 percent mission success. Today's successful launch was the 60th since ULA was formed just over five years ago and we congratulate the AEHF team on this important step toward delivering these critical protected communications capabilities."
Developed by the United States Air Force to provide assured access to space for Department of Defense and other government payloads, the EELV Program supports the full range of government mission requirements, while delivering on schedule and providing significant cost savings over the heritage launch systems.
ULA's next launch is the Atlas V NROL-38 mission for the National Reconnaissance Office scheduled June 18 from Space Launch Complex-41 at Cape Canaveral AFS.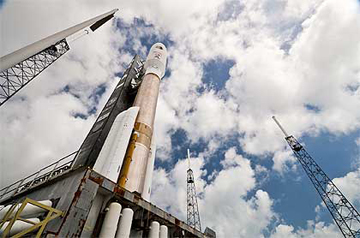 ULA program management, engineering, test, and mission support functions are headquartered in Denver, Colorado. Manufacturing, assembly and integration operations are located at Decatur, Alabama, and Harlingen, Texas. Launch operations are located at Cape Canaveral AFS, Florida, and Vandenberg AFB, California.
AEHF satellites are the follow-on to the Department of Defense's current five-satellite Milstar communications constellation. When fully operational, the Advanced EHF constellation will consist of four crosslinked satellites providing 10 times the throughput of the Milstar system with a substantial increase in coverage to users.
The Air Force's Military Satellite Communications Systems Directorate (SMC/ MC) is the lead agency responsible for managing the AEHF contract. SMC/MC ensures that the secure communications capabilities of this system are made available to military personnel around the globe.
The AEHF system is a joint service satellite communications system that provides survivable, global, secure, protected, and jam-resistant communications for high-priority military ground, sea and air assets. Advanced EHF allows the National Security Council and Unified Combatant Commanders to control tactical and strategic forces at all levels of conflict through general nuclear war and supports the attainment of information superiority.
The AEHF system augments and improves on the capabilities of Milstar and expands the SMC/MC architecture. It provides connectivity across the spectrum of mission areas, including land, air and naval warfare; special operations; strategic nuclear operations; strategic defense; theater missile defense; and space operations and intelligence.
The AEHF system is composed of three segments: space (the satellites), ground (mission control and associated communications links), and terminals (the users). The segments provide communications in a specified set of data rates from 75 bps to approximately 8 Mbps. The space segment consists of a cross-linked constellation of four satellites in geosynchronous Earth orbit. The mission control segment controls satellites on orbit, monitors satellite health, and provides communications system planning and monitoring. This segment is highly survivable, with both fixed and mobile control stations. System uplinks and crosslinks operate in the extremely high frequency (EHF) range and downlinks in the super high frequency (SHF) range. The terminal segment includes fixed and ground mobile terminals, ship and submarine terminals and airborne terminals used by all of the services and international partners (Canada, Netherlands, and U.K.).
Weighing in at approximately 13,600-lb.., fully fueled, the satellite is based on the Lockheed Martin A2100 commercial satellite that includes hall current thruster electric propulsion, which is 10 times more efficient than conventional bipropellant systems. The thrusters remove orbit eccentricity during transfer orbit operations, orbit maintenance and satellite repositioning. The payload features onboard signal processing and crossbanded EHF/SHF communications.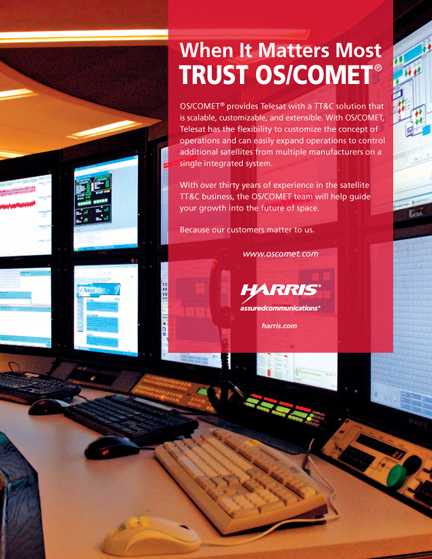 Increased coverage is provided by antennas consisting of two SHF downlink phased arrays, two crosslinks, two uplink/downlink theater anti-jam nulling antennas, one uplink EHF phased array, six uplink/downlink gimbaled dish antenna, one each uplink/downlink earth coverage horns.
The Atlas V booster is 12.5 ft. in diameter and 106.5 ft. in length. The booster's tanks are structurally rigid and constructed of isogrid aluminum barrels, spun-formed aluminum domes, and intertank skirts. Atlas booster propulsion is provided by the RD-180 engine system (a single engine with two thrust chambers). The RD-180 burns RP-1 (Rocket Propellant-1 or highly purified kerosene) and liquid oxygen, and it delivers 860,200 lb.. of thrust at sea level. The Atlas V booster is controlled by the Centaur avionics system, which provides guidance, flight control, and vehicle sequencing functions during the booster and Centaur phases of flight.
The SRBs are approximately 61 in. in diameter, 67 ft. in length, and constructed of a graphite epoxy composite with the throttle profile designed into the propellant grain. The SRBs are jettisoned by structural thrusters following a 92-second burn.
The Centaur upper stage is 10 ft. in diameter and 41.5 ft. in length. Its propellant tanks are constructed of pressure-stabilized, corrosion resistant stainless steel. Centaur is a liquid hydrogen/liquid oxygen- (cryogenic-) fueled vehicle. It uses a single RL10A-4-2 engine producing 22,300 lb.. of thrust. The cryogenic tanks are insulated with a combination of helium-purged insulation blankets, radiation shields, and closed-cell polyvinyl chloride (PVC) insulation. The Centaur forward adapter (CFA) provides the structural mountings for vehicle electronics and the structural and electronic interfaces with the spacecraft..
* * * * * * * * *
Shelton Highlights
Air Force Space Command's 30 Year History
In his April 17th remarks before a capacity audience at the 28th National Space Symposium, Gen. William L. Shelton, USAF, commander, Air Force Space Command (AFSPC), highlighted accomplishments of AFSPC's 30-year history.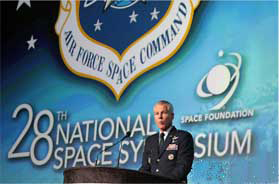 "Moving from a time when space was a 'nice-to-have' with a strategic-user emphasis, to being a vital force multiplier across the entire joint force, space capabilities are now indispensable not only to our nation's defense, but to our national economy as well," Shelton said.
Among the highlights Shelton mentioned were:
– The 49th successful launch of the Evolved Expendable Launch Vehicle

– AFSPC's industry partnership to rescue the first Advanced Extremely High Frequency (AEHF) satellite from a useless orbit

– Completed on-orbit checks to provide imagery to U.S. Central Command less than a month aft.er launch of the Operationally Responsive Space-1 satellite

– Completion of the largest GPS constellation realignment in history, allowing satellites to provide better coverage in urban canyons and mountainous regions

– Success of the X-37 orbital test vehicle, which has been on orbit for 409 days -much longer than the 270-day design specifications

– Positive outcomes from the Joint Space Operations Center, which provides resources to process over 155 million sensor observations and track over 22 thousand orbiting objects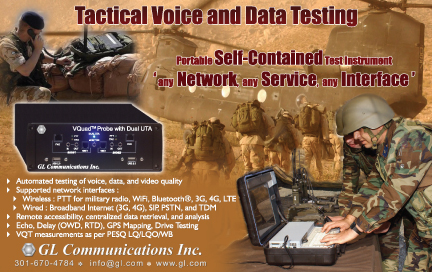 Speaking about the budget, Shelton said the future of AFSPC is heavily dependent on budgetary considerations. "After we look at all the puts and takes... the real decrease in the FY13 Air Force space budget portfolio was only 1.5 percent," he said, demonstrating "commitment to foundational space capabilities as a critical aspect of the nation's defense." He then outlined additional AFSPC missions supported in the new budget:
– Wideband Global Satellites (WGS)
– AEHF satellites
– New nuclear command and control system ground terminals and an aircrew terminal
– Space-Based Infrared System (SBIRS) satellites
– GPS-III
Looking to the future, Shelton said smaller satellites, simpler designs and fewer on-board systems will increase constellation resiliency and decrease program costs, improving the launch cost-per-pound equation. He also said space-based situational awareness capability is critical.
Shelton said the future vision for AFSPC is focused more on information than platforms. "We now take for granted that we'll have speed-of-light access to data wherever we are for warfighting purposes," said Shelton. "But it's just spam if you can't act on the data provided and turn it into decision-quality information."
* * * * * * * * *
Operational Test Of Army's Tactical Comms Backbone
Warfighter Information Network-Tactical (WIN-T) Increment 2 is nearing the finish line as it heads into its largest operational test this month.
WIN-T Increment 2 is a major upgrade to the Army's tactical communications backbone and provides an on-the-move network that reaches down to the company level for the first time.
"This mobile network is a transformational step forward in Army modernization," said Lt. Col. Robert Collins, product manager for WIN-T Increments 2 and 3. "It will dramatically increase the pace at which the Army can prosecute combat operations and speed the overall military decision making cycle."
Using a division slice worth of WIN-T Increment 2 configuration items, the WIN-T Increment 2 Initial Operational Test and Evaluation (IOT&E) is held at White Sands Missile Range (WSMR), N.M., as part of the Network Integration Evaluation (NIE) 12.2. To truly stress and test the system, WIN-T Increment 2 nodes will also be spread across 2,000 miles of the United States and involve more than 4,000 soldiers and civilians for the test.
The three-week IOT&E is the Army's record test to fully assess the suitability, survivability and effectiveness of the WIN-T Increment 2 equipment with an operational unit. It will provide the Army with valuable feedback to make any needed doctrine, organization, material or training improvements. The analysis and test results from the IOT&E will be used to support the Full Rate Production Decision scheduled for the fourth quarter of fiscal year (FY) 2012. A successful decision would allow for the fielding of WIN-T Increment 2 to maneuver units across the Army.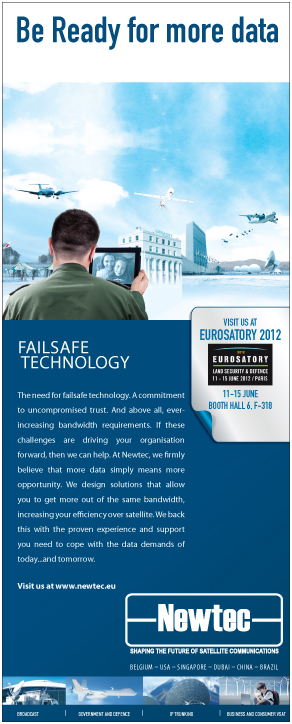 "WIN-T Increment 2 is the foundation for the Army's tactical network and a critical component for Capability Set 13 and beyond, providing network mobility and additional communications capacity to what is fielded today," said Col. Edward Swanson, project manager for WIN-T, which is assigned to the Program Executive Office for Command, Control and Communications-Tactical (PEO C3T).
"Increment 2, along with Increment 1b [an upgraded version of Increment 1], will be fielded to tactical formations across the force to enable full spectrum operations, supporting both maneuver and support units."
Similar to a home Internet connection, WIN-T Increment 1 provides soldiers with high-speed, high-capacity voice, data and video communications to battalion level units at-the-halt. WIN-T Increment 2 introduces numerous additional capabilities and is a vital piece of Capability Set 13 - the first integrated group of network technologies out of the NIE Agile Process that will be fielded to Army brigade combat teams starting in FY 2013.
Since the WIN-T Increment 2 network is self-forming and self-healing, it provides a new level of flexibility to support changing mission requirements. It allows combat net radio and data networks to be extended beyond-line-of-sight. An initial network operations capability will also be fielded to facilitate the planning, initialization, monitoring, management and response of the network. Additionally, WIN-T Increment 2's "colorless core" will provide an enhanced level of communications security.
The construct for the WIN-T Increment 2 IOT&E will create a robust, full-scale division and brigade network for testing. The 2nd Brigade, 1st Armored Division (2/1 AD) at WSMR will serve as the maneuver element, while the 101st Airborne Division at Fort Campbell, Ky., serves as the division headquarters element. Another component of the IOT&E, the 1st Sustainment Brigade in Fort Riley, Kan., will utilize Increment 1b and connect into the Increment 2 network to demonstrate and test the interoperability between the current and next-generation network. All three units will reach back to the Network Services Center—Training at Fort Gordon, Georgia, which will simulate the Regional Hub Node (RHN) function in the network. There are five RHNs strategically located around the world that use baseband and satellite communications capabilities to enable reach-back from Army units to the Department of Defense Global Information Grid.
"The WIN-T program's readiness to proceed into the IOT&E is reflective of incredible efforts, by many team members, on vehicle integration, testing, logistical planning and Soldier training," Collins said. "I am proud to be part of such a fine organization."
Story by Kyle Bond, PEO C3T
* * * * * * * * *
TacSat-3 Retires
ATK has announced the conclusion of the Tactical Satellite-3 (TacSat-3) mission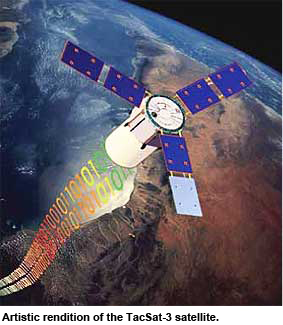 The Air Force announced on April 30, 2012, that the satellite deorbited into and burned up in the Earth's atmosphere nearly three years aft.er its May 2009 launch. TacSat-3 was designed for six months of operation, with a goal of one year. Not only did it outlive its design life, it also surpassed its original mission requirements and goals as an experimental spacecraft., and was successfully transitioned to operational status in 2010.
The satellite was removed from operational status and transferred to the Space and Missile Systems Center in February 2012. Once transitioned, ATK provided the Air Force Research Laboratory with updated flight soft.ware, which allowed the vehicle to conduct on-orbit collection testing.
TacSat-3's mission demonstrated the capability to conduct hyperspectral imaging to support the needs of U.S. warfighters.
"Tac-Sat-3 served America well. We were proud to be part of the team that provided reconnaissance data from space to warfighters in the field and to intelligence analysts at home," said Tom Wilson, vice president and general manager, Space Systems Division, ATK Aerospace Group. "Our innovative bus technology was a key factor in successfully extending the TacSat-3 demonstration to a longer-term operational mission. The mission enabled us to apply and enhance our flexible, modular bus platforms for future small satellite missions that included the ORS-1 spacecraft.."
The spacecraft. is a pioneer of the emerging Operationally Responsive Space program, which was designed to meet the growing need of U.S. forces for flexible, affordable and responsive satellite systems.
ATK, as the spacecraft. bus prime contractor, provided the complete bus system, which included the onboard command and data handling system, electrical power system, spacecraft. bus primary structure, and interfaces to the launch vehicle and payload. Built and designed in just 15 months, ATK's spacecraft. bus met the TacSat-3 program goals of being operationally responsive, low-cost and with expected performance. The spacecraft. also featured first-generation modular bus technology designed to provide flexibility for future small satellite missions. As a rapid, affordable experimental mission, the specification did not include a propulsion system to sustain long-term low-Earth orbit.
The TacSat-3 program was managed by the Air Force Space Command with collaboration from the Air Force Research Laboratory Space Vehicles Directorate and the Army Space and Missile Defense Command.
* * * * * * * * *
DoubleTalk Is What Is Wanted
Comtech Telecommunications Corp. has announced that its Tempe, Arizona-based subsidiary, Comtech EF Data Corp., received a $1.8 million order from a government systems integrator for modems with DoubleTalk® Carrier-in-Carrier® bandwidth compression.
The U.S. military will use the modems in deployable terminals to support a satellite-based network expansion for battlefield communications. The order specified the DMD2050 MIL-STD-188-165A Compliant Universal Satellite Modem. The DMD2050 supports the widest possible range of U.S. government and commercial standards. It provides highly advanced and bandwidth-efficient forward error correction and a complete range of modulation types. Given the U.S. government's IP-centric focus, advanced options for the DMD2050 were included in the order, including DoubleTalk Carrier-in-Carrier bandwidth compression and Low Density Parity Check ("LDPC") forward error correction.
DoubleTalk Carrier-in-Carrier, based on Raytheon Applied Signal Technology's patented "Adaptive Cancellation" circuitry, allows transmit and receive carriers of a duplex link to share the same transponder space. DoubleTalk Carrier-in-Carrier is complementary to all advances in modem technology, including advanced forward error correction and modulation techniques. As these technologies approach theoretical limits of power and bandwidth efficiencies, DoubleTalk Carrier-in-Carrier, uses advanced signal processing techniques, provides a new dimension in bandwidth efficiency. When combined with LDPC, it will provide unprecedented savings in transponder bandwidth and power use for the U.S. military. This will enable successful deployments in both bandwidth-limited and power-limited environments.
* * * * * * * * *
Spy Sat Support
Astrium has signed a through life support contract with the French Defence Procurement Agency (DGA Délégation générale de l'armement) to continue to be responsible for the ground segment maintenance (MCO) of the Helios 2 military optical reconnaissance system.

The contract will run from this year through to 2018, continuing a support service that started in 2005 after the Helios 2A satellite initiated operations. The contract will also cover the successors to the Helios program: The satellites that make up the optical space component (CSO) of the MUSIS multinational space-based imaging system and the associated ground component (SSU-CSO).
Ground segment maintenance is essential for a space observation system—alongside the satellites in orbit, the ground segment is at the heart of the system as it is essential for programming, receiving, processing and distributing the images. The MCO agreement covers the maintenance, including all necessary updates, of the hardware and soft.ware resources spread across in six countries (Germany, Belgium, Spain, France, Italy and Greece) as well as support for operations.
Helios is a high-resolution military optical reconnaissance system that currently comprises two operational satellites (Helios 2A and Helios 2B), developed under Astrium prime contractorship. Helios provides the programme's partner countries with an autonomous situational awareness capability. The space-based system can acquire images of any point on the globe at any time, and even make repeated passes over the same target area without risk of detection.
Helios 2 is a military optical reconnaissance programme developed by France in cooperation with four other European Union member states (Belgium, Spain, Italy and Greece). The images it captures provide valuable information for high-level state authorities and forces deployed in operational theatre. The most recent Helios satellite, Helios 2B, was launched in December 2009 via an Ariane 5, also developed under Astrium prime contractorship.