---
Airbus MILSATCOM enlisted for the Czech Armed Forces + the Netherlands
Airbus has signed contracts with the Ministries of Defense of Czech Republic and the Netherlands to provide satellite communications for a 15-year period.
The Armed Forces of Czech Republic and the Netherlands will use 2 and 3 channels respectively of the Airbus UHF (Ultra High Frequency) military communications hosted payload on-board the EUTELSAT 36D telecommunications satellite scheduled for launch in 2024.
With this new UHF payload, Airbus will be able to offer a new UHF communications service to the armed forces, particularly those of European countries and NATO allies.
As the UHF frequency band is a relatively scarce orbital resource, this offering will make up for the capacity shortage around the world. Airbus has already signed several firm orders for this capacity, well ahead of the satellite's scheduled launch. Additional details...
---
SpaceLink selected by DARPA for the agency's Proliferated Space Domain
SpaceLink has been selected by the Defense Advanced Research Projects Agency (DARPA) Strategic Technology Office (STO) for a contract award — the company will participate in the Space-Based Adaptive Communications Node (Space-BACN) program designed to connect the proliferated space domain.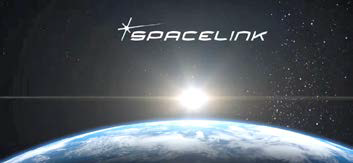 SpaceLink is building a constellation of relay satellites in MEO that use optical intersatellite links to speed communications between spacecraft on- orbit and users on the ground.
In addition to other contributors, SpaceLink will assist DARPA in studying and developing protocols for how commercial communications constellations will interact with Department of Defense (DoD) systems in a Space-to-Space interconnected future.
SpaceLink will contribute its technical insights in the development of the application program interface (API) and algorithms included in Space- BACN Technical Area 3 (TA3). SpaceLink will also have the opportunity to support the simulation and testing that informs the deployment and use of Space-BACN reconfigurable optical communications terminals.
SpaceLink is partnering with Parsons Corporation (NYSE: PSN) on a technical approach to support the Space-BACN program by combining Parsons' existing enterprise scheduling and tasking software with the SpaceLink optical relay network. Additional details...
---
Lockheed Martin taking space-augmented JADO (Joint All-Domain Operations) from concept to orbit in 2023
To date, limited experiments on Earth show how space could potentially enhance Joint All-Domain Operations (JADO) — but that's about to change quite significantly.

In 2023, Lockheed Martin will launch their own constellation of smallsats to demonstrate how space can provide global battlefield awareness, sensing and connectivity in even the most austere, denied or contested areas.
Why is this Important? Maintaining an information and decision advantage is key to 21st Century Security (21CS) for our nation and allies. The U.S. Department of Defense's (DoD) JADO vision is to connect assets across every domain – sea, land, air, space and cyber – to give our service members information superiority.
The ultimate high ground — space — will enable JADO by providing omni-present, connected information and data services over communications-challenged territories and regions to support Joint All-Domain Command & Control (JADC2) of theater-focused effects in a global context.
Space-Augmented JADO Environment (SAJE) Test Bed
As part of its SAJE project, in early 2023, Lockheed Martin plans to launch three self- funded small satellites – two Pony Express 2 satellites and one Tactical Intelligence, Surveillance & Reconnaissance (ISR) and Communications satellite – to establish a first- ever, space-based JADO test bed. This test bed will provide a variety of sensors, processors and communications links in space to perform live on orbit demonstrations and experiments.
The timing for fielding this new space testbed in 2023 couldn't be better, as SAJE will be available to participate in the U.S. Indo-Pacific Command's Northern Edge exercise. SAJE would also be available for JADO demonstrations to advance the U.S. Air Force's Advanced Battle Management System (ABMS), the U.S. Navy's Project Overmatch and the U.S. Army's Project Convergence. Additional details...
---
Overmatch and the U.S. Army's Pr Convergence. Additional details...
Northrop Grumman's RQ-4 RangeHawks Embark on New Mission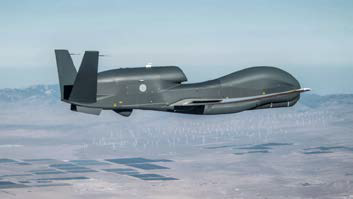 Northrop Grumman Corporation's (NYSE: NOC) RQ-4 RangeHawk is poised to support the SkyRange program's U.S. hypersonic missile flight tests from its Grand Sky facility near Grand Forks, North Dakota.
SkyRange is the Department of Defense Test Resource Management Center's (TRMC) unmanned high-altitude, long-endurance, responsive mobile flight test system.
In support of the SkyRange initiative, Block 20 and 30 RQ-4B Global Hawk aircraft are being transferred to TRMC to be reconfigured into RangeHawks. The conversion will integrate advanced payloads to equip the aircraft with the capability to support the testing of hypersonic vehicles and other long-range weapons.
RangeHawks provide over-the-horizon altitude, endurance and flexibility, which are critical for collecting telemetry and other data to monitor the vehicle during flight tests. Increasing the capacity of hypersonic vehicle testing furthers research and development necessary to remain competitive in the global landscape.
While previous testing relied on ship-based sensors, RangeHawks can perform such missions with fewer assets, reducing cost and complexity. RangeHawks are equipped with sensors to demonstrate an alternative data-collection support system to test hypersonic systems, and have participated in several hypersonic test events in the Pacific and elsewhere.
---
In case of an emergency — SES + Digicel partnership to provide Tonga with connectivity
SES and international mobile network operator Digicel will extend their partnership to provide the Kingdom of Tonga with long-term, disaster resiliency to minimize bandwidth disruptions — under the agreement, Digicel will benefit from SES's expertise in offering disaster resiliency via SES's O3b satellite constellation to deliver low-latency and high-throughput connectivity and protect the Tonga population from future communication interruptions in the event of a natural disaster.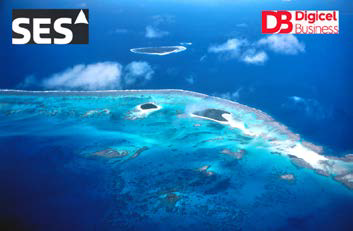 Launched in 2013, SES's O3b satellites are orbiting 8,000 km.. above the Earth's surface in MEO and delivers low-latency connectivity services to any area within 50° north or south of the equator. For the past decade, governments and businesses around the Pacific have been benefiting from the fiber-equivalent performance of the O3b satellite constellation.
The Kingdom of Tonga has suffered two major connectivity disruptions in the last four years, the latest being the result of the Hunga Tonga-Hunga Ha'apai volcano eruption and subsequent tsunami in January 2022 which severely damaged undersea communication links. In the immediate wake of the disaster, Digicel had leveraged SES's Geostationary Earth Orbit (GEO) satellite capacity to restore temporary connectivity on the islands, allowing Tongan residents to connect with their families and loved ones. As the damaged cable connecting the islands of Vava'u and Tongatapu in Tonga undergo repair, SES's MEO satellite service provides Vava'u residents of with connectivity.
Once the cable is fully repaired, it will become a resiliency service to the main cable that connects the island to Tongatapu.
---
Northrop Grumman Unveils First Australian MQ-4C Triton
Northrop Grumman Corporation (NYSE: NOC) today unveiled Australia's first MQ-4C Triton autonomous aircraft during a ceremony at its high-altitude, long-endurance (HALE) aircraft production site in California. The event, attended by Australian, U.S. government and defense officials, highlights the continued progress of the MQ-4C Triton program for both the Royal Australian Air Force and U.S. Navy.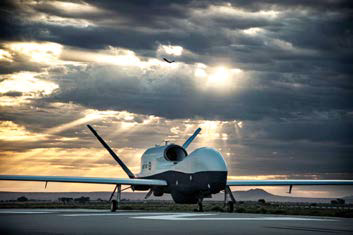 "Today marks a significant milestone for Australia and the MQ-4C Triton program," said Tom Jones, corporate vice president and president, Northrop Grumman Aeronautics Systems. "As we get ready for final system integration and flight test, we are one step closer to delivering this extraordinary maritime awareness capability to Australia."
Australia is a cooperative program partner in the Triton program and was critical in helping shape the requirements for the system.
As partners, U.S. and Australian defense forces will be able to share data collected by their respective Tritons, a critical ability in one of the world's most strategically important regions.
"Triton will provide the Royal Australian Air Force with an unprecedented capability to monitor and protect our maritime approaches," said Air Marshal Robert Chipman, Chief of the Royal Australian Air Force. "Triton will work alongside the P-8A Poseidon and this unmanned aircraft system will allow us to cover significant areas, at longer ranges and has the ability to stay airborne longer than a traditional aircraft."
Northrop Grumman initiated the build of the first Australian Triton in October 2020 at its production facility in Moss Point, Miss., and met another major production milestone in December 2021 when the fuselage and one-piece wing were mated in Palmdale, Calif. The aircraft is scheduled for production completion in 2023 and delivery to Australia in 2024.
---
U.S. Navy military sealift command awards Inmarsat Government a million$$$ follow-on contract
Inmarsat Government has been awarded a NexGen Wideband (NGW) Follow-On (FO) contract for the U.S. Navy Military Sealift Command (MSC) by the Defense Information Systems Agency (DISA) for worldwide, end-to-end, commercial satellite communications services.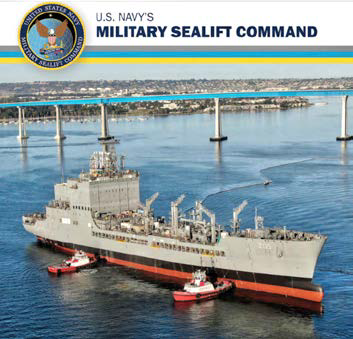 An Indefinite-Delivery, Indefinite Quantity (IDIQ) contract, the ceiling value of the award is $578 million over a 10 year period of time. Under the contract, Inmarsat Government will maintain and operate commercial communications infrastructure, which includes satellite systems, teleport services and terrestrial services.
For the past decade, Inmarsat Government has demonstrated the firm's ability to deliver robust, reliable, global SATCOM solutions to MSC. Under this newly awarded FO contract, the company will also upgrade the primary afloat network from Ku- to the Global Xpress (GX) Ka-band system, paired with Inmarsat ELERA's enhanced, L-band, Airborne Intelligence, Surveillance and Reconnaissance (LAISR) service to provide a uniquely reliable, global back-up network.
This combination of networks ensures that MSC has secure global communications, delivering a high-throughput, low size and weight solution.
---
Gilat to provide digital services over satellite to central Asian government
Gilat Satellite Networks Ltd. (Nasdaq: GILT, TASE: GILT) has signed an agreement to provide a SkyEdge II-c hub (pictured below) and hundreds of VSATs to a government in Central Asia.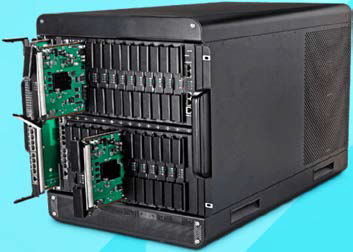 The Gilat equipment will be used to connect rural villages to the government network, serve as a backup communication channel for disaster preparedness, and provide remote services to citizens.
Using the services enabled by Gilat's proven SATCOM technology, citizens all over the country, even in the farthest most remote regions, will be able to interact with all governmental bodies, including the police, the land registry, licensing authorities, notarization, and more.
"Gilat technology is being leveraged to connect people and provide for the efficient provisioning of services, regardless of geographic distances," said Michal Aharonov, Chief Commercial Officer at Gilat. "Once again, Gilat's SkyEdge II-c platform is bridging the digital divide and helping to improve the lives of people throughout the world."
---
UK Government to offer financial support for debris removal missions + space legislation review
The UK's Department for Business, Energy and Industrial Strategy will begin to develop a number of initiatives to help protect the planet's orbital environment.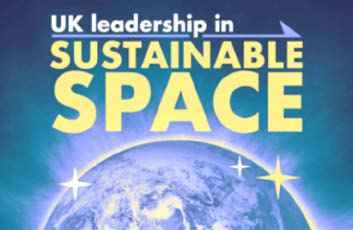 This announcement pledged to develop a new standard for space sustainability which will be designed to encompass existing guidelines and principles in relation to space sustainability and fill the gaps in these standards and guidelines, seeking to develop best sustainability practice across the lifecycle of space activities.
Astroscale, as Co-Chair of the In-Orbit Servicing and Manufacturing Working Group at UKspace, is proud to support the review and industry consultation in the coming months.
The UK government Plan for Space Sustainability includes a review of secondary legislation and associated regulations focused on orbital constellations with a view to the update reflecting the huge growth in satellite constellations and the rapidly changing space environment. rapidly changing spac Additional details...
---
FAA contracts Raytheon I&S to modernize WAAS
Raytheon Intelligence & Space, a Raytheon Technologies business (NYSE: RTX), has been awarded a competitive, indefinite delivery indefinite quantity (IDIQ) contract from the Federal Aviation Administration with a ceiling value of $375 million over the next 10 years.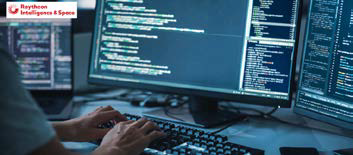 Task orders, valued at $215 million, were executed at contract award to provide technical refresh and Dual Frequency Operation (DFO) upgrades to the FAA's Wide-Area Augmentation System, or WAAS, a space-based, precision, navigation system, that will enhance safer air travel in support of the National Airspace System. (View the FAA WAAS video at this direct link…)
WAAS monitors and evaluates all GPS signals over North America to enable pilots to fly using augmented GPS data for safety of life missions like precision landing and en-route navigation. The system allows pilots to safely land in places that were previously inaccessible because of the airport location and/or weather. It also makes airports without ground-based navigation available to pilots.
WAAS is a Satellite-based Augmentation System (SBAS) that provides GPS corrections for critical navigation for the aviation community, first responders and other government agencies, ensuring pilots can land safely in austere environments, despite weather challenges.
WAAS also provides corrections for SBAS- capable receivers in use across a diverse set of communities, including agriculture, maritime and surveyance, among others. Additional details...
---
TESAT completes the PDR of their optical comms terminal for SDA's Tranche 1 Transport Layer
Tesat-Spacecom (TESAT) recently completed the Preliminary Design Review (PDR) of the company's Optical Communication Terminals (OCTs) for satellites as part of Space Development Agency's (SDA) Tranche 1 Transport Layer (T1TL).
Lockheed Martin, a prime contractor for the agency's tranche 0 (TLT0) and TLT1 satellites, and the SDA were on site at TESAT for the review. The PDR confirmed the TESAT OCT design and specifications are compliant to the SDA's OCT Standard Version 3.0 requirements. OCTs use optical technologies to route data traffic between interconnected satellites and will support lower latencies in LEO constellations, a critical improvement for prosecuting time-sensitive targets in today's wartime environment.
As the primary vendor of OCTs to Lockheed Martin for the SDA Transport Layer Space Vehicles (SV), TESAT was able to leverage qualified hardware to rapidly achieve T1TL PDR. Updates for the T1TL design include moving to the V3.0 OCT Standard as well as optimized volume and mass. Additional details.
---
Upcoming military exercises will highlight commercial tech for GNSS disruption detection
Position, navigation, and timing (PNT) is a daily fixture for private citizens and military operators alike.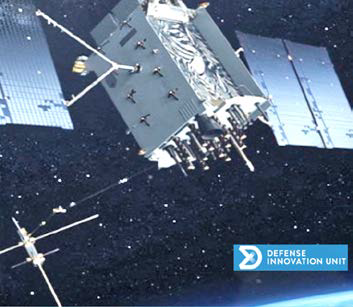 The Global Navigation Satellite Systems (GNSS) include space networks from the European Union, China, Russia, and the United States' Global Positioning Satellites (GPS), to provide PNT reference messages.
The signals that emanate from the GPS constellation to empower precision-guided munitions are the same ones that allow a smartphone to navigate the road with ease. Despite being a critical infrastructure to billions, GPS users remain vulnerable to deception and manipulation, which is why the degradation or denial of GPS- enabled capabilities is a significant concern to the U.S. military, civil agencies, and private citizens.
PNT disruptions come in many forms—spoofing and jamming to name a few—and can be unintentional or intentional tactics applied by adversarial nation- states, criminal networks, or privateers.
The shared interests between the government and private citizens alike for awareness of GPS disruptions make commercial solutions ideal; information and insight can be broadly shared not just within the Department of Defense (DoD), but across agencies, allied partners, and the public, as needed.
In the Fall of 2021, the Defense Innovation Unit (DIU) launched the Harmonious Rook prototype project to address the need for scalable, persistent awareness of PNT disruptions across the globe. Additional details...
---
Southern Launch Receives Further Support From The Australian Government
Australian spaceport and space mission provider, Southern Launch, has been awarded an Australian Space Agency Moon to Mars Grant for their mobile launch rail.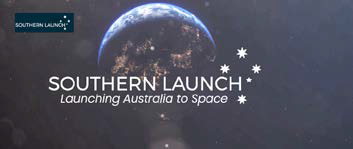 The almost $1 million grant will enable Southern Launch to design, construct, and commission a mobile launch rail that will be capable of launching sub-orbital vehicles ranging in mass from 20 to 3,500 kg. The mobility of the rocket launcher will allow Southern Launch to use the launch rail at both the Koonibba Test Range and the Whalers Way Orbital Launch Complex.
The mobile launch rail project will deliver on the Federal Government's commitment to providing world-class, reliable, economical, and safe launch facilities in Australia, which will serve a wide range of Australian and international customers. The increased capability will also mean that more international launch customers will be able to consider Southern Launch as their launch site.
Southern Launch CEO Lloyd Damp highlighted the benefits of a mobile launch rail for Australian space companies. "The mobile launch rail will allow the testing of new rocket and payload technologies, which in turn will grow jobs across the Australian space industry," said Mr Damp.
"The mobile launch rail will also increase Southern Launch's capability in driving Launch as a service from Australian shores. We thank the Australian Space Agency for their continued support in driving the Australian spaceport industry."
---
ULA launches the USSF / SSC SBIRS GEO 6 satellite
A United Launch Alliance (ULA) Atlas V rocket carrying the Space Based Infrared System Geosynchronous Earth Orbit-6 (SBIRS GEO 6) mission for the U.S. Space Force's Space Systems Command lifted off on August 4that 6:29 a.m. EDT from Space Launch Complex-41 at Cape Canaveral Space Force Station — to date, ULA has launched 152 times with 100 percent mission success.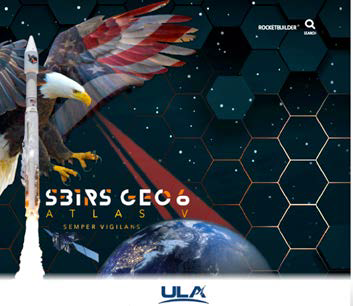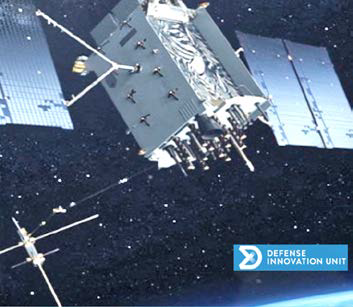 "Thank you to our U.S. Space Force and industry partners for their outstanding teamwork in successfully delivering the sixth and final SBIRS satellite to orbit," said Gary Wentz, ULA vice president of Government and Commercial Programs. "We are proud of our role in supporting the warfighter by launching the entire SBIRS satellite constellation, a critical constellation of missile warning satellites that expands the U.S.
military's situational awareness on the battlefield and beyond. This launch marked ULA's 95th U.S. National Space Security launch. As the Air Force is gearing up to celebrate its 75th anniversary, we are honored to have been entrusted to deliver the vast majority of our nation's critical assets to orbit. Our customer's missions are vital to ensuring the safety of our women and men in harm's way serving our country."
The SBIRS program delivers timely, reliable, and accurate missile-warning and infrared surveillance information to the president, secretary of defense, combatant commanders, Photo of SBIRS GEO-6 satellite launch by United Launch Alliance from Cape Canaveral Air Force Station. Photo is courtesy of ULA the intelligence community, and other key decision makers. The system enhances global missile launch detection capability, supports the nation's ballistic missile defense system, expands the country's technical intelligence gathering capacity, and bolsters domain awareness for warfighters on the battlefield.
"SBIRS GEO-6's successful launch is a great achievement for the entire team and nation," said Col. Brian Denaro, program executive officer for Space Sensing at SSC. "Our near-peer competitors continue to develop missile technology that is faster-burning and dimmer, as well as harder to detect. The U.S. Space Force's SBIRS constellation provides the world's most advanced capability to detect missile launches earlier and track these threats more accurately."
"Now, more than ever, we must focus our collective efforts to ensure each National Security Space Launch (NSSL) is successful," said Mr. John Steinmeyer, SBIRS GEO-6 mission director and executive director, SSC's Assured Access to Space Directorate. "It's the best way to stay ahead of our adversaries in the near term. I'm extremely proud of the accomplishments of this team, which marks not only the successful SBIRS GEO-6 launch, but completion of the SBIRS constellation." Additional details...
In honor of the U.S. Air Force's 75th anniversary in September, ULA collaborated with the U.S. Space Force to form a human 75 next to the SBIRS GEO 6 launch vehicle.
---