Warren Chen is the ATK Director of Business Development for the Integrated Thermal Systems Business Unit, out of the Space Systems Division located in Beltsville, Maryland.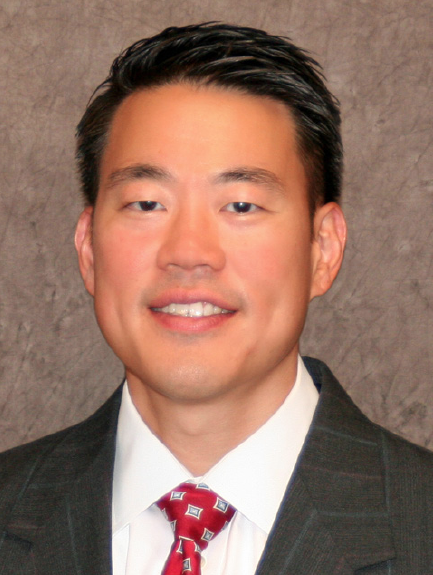 Warren has more than 18 years of spaceflight hardware design, analysis, manufacturing, integration and test experience in addition to program management and business operations experience.
Over his career, Warren has held positions at ATK in Manufacturing Engineering, Program Management, Thermal Product Line Management, Spacecraft Systems Engineering, Director of the Thermal Program Office, and Vice President of the Integrated Thermal Systems Business Unit at the Space Systems Division.
Warren holds a Bachelor of Science in Mechanical Engineering from the University of Maryland, College Park and a Master of Science Degree in Systems Engineering from the Johns Hopkins University.
MilsatMagazine (MSM)
Please explain to our readers exactly what "thermal products" encompass in regard to spacecraft.

Warren Chen
ATK has been involved in the cooling and temperature control of satellites for over 20 years. In space, the primary means of thermal control is by conduction and radiative heat rejection. ATK designs to specification and/or builds to print the applicable products for thermal control elements by acquiring heat from the satellite and rejecting the satellite waste heat out into space.
The devices for performing this function consist of passive two phase thermal products that do not contain any moving parts and transport heat using two phase capillary pumped flow. The thermal products that ATK produces consist of heat pipes, aluminum radiators and embedded heat pipe panels with thermal coatings, advanced thermal control devices such as loop heat pipes, loop heat pipe radiators, and deployable radiators. ATK also produces Multi-Layer Insulation (MLI), thermal straps, and thermal storage units using phase change materials.
MSM
What is ATK's history as far as the manufacture of thermal products for satellites and launch vehicles? How did the firm decide to enter this crucial market segment?
Warren Chen
ATK's history in thermal products began over 20 years ago in the production of constant conductance heat pipes for spacecraft prime contractors. From our heat pipe past performance, we evolved our flight heritage into the next higher order assemblies in embedded heat pipe radiator panels and integrated thermal systems.
These capabilities were demonstrated in our work on the International Space Station for the 21 foot long radiator and high capacity heat transport assembly that currently support the Central Integrated Truss Assembly. ATK continued to evolve its heat pipe and radiator manufacturing into more advanced thermal products in capillary pumped loops and loop heat pipes with continued research and development activities leading to flight demonstration experiments on various space shuttle flights in the 1990's.
ATK has taken its flight experiment success to flight production products with extensive heritage on high power payload instrument loop heat pipe cooling and deployable radiator systems for defense, commercial, and international programs.
MSM
Describe the market for ATK thermal products in terms of your customers. How would you characterize the ATK "sweet spot" for your products?
Warren Chen
ATK produces heat pipes and other thermal products for basically all the major commercial satellite manufacturing primes. Our benefit is in advanced production facilities to gain cost and schedule efficiencies coupled with our thermal technology department's significant experience in two phase thermal engineering.
MSM
What is the value proposition for ATK Integrated Thermal Systems as a global leader in the design, development and manufacturing of heat pipe and two phase heat transfer technology?
Warren Chen
ATK's key value proposition is an unwavering commitment to customers that began on our first day of business. Those relationships, combined with best in class facilities and demonstrated superior performance have established us as a leader in space thermal control solutions. During our history, we have developed extensive flight heritage high end performance and no known flight failures in our delivered products.
ATK also has the ability to design a custom solution or build high production volume recurring products. ATK provides customers with a one-stop-shop approach. We are one of the few companies who can provide design and analysis capability, produce heat pipes and then integrate them into the next level assembly, which are most commonly aluminum honeycomb radiator panels.
MSM
Given the fact that ATK-produced parts are on just about every domestically produced satellite—how many approximate hours have ATK heat pipes logged in orbit? What does that say about your manufacturing and testing capabilities?
Warren Chen
We have delivered more than 65,000 heat pipes, over 1,000 radiator panels, and more than 500 custom advanced thermal control systems for many various flight programs. Most of the programs are typically at least 15 year missions. A conservative number of operating hours would be five trillion hours.
MSM
ATK expanded its manufacturing capabilities at the Beltsville, Maryland, site due to demand for the product. How does the one stop shop for integrated thermal solutions benefit your customers?
Warren Chen
ATK recently expanded manufacturing capabilities to support our customer needs and to assure the implementation of lean manufacturing principles into our process through dedicated work cells and manufacturing lines. ATK believes that the one-stop-shop for integrated thermal solutions benefits our customers given our unique capability of producing the heat pipes and embedding them into radiator panels in one single facility. This allows for a more cost effective approach as well as having the heat pipe expertise on site to support the structural build and vice versa.
MSM
Please tell us about some of the company's recent programs, such as the thermal control hardware for the WGS-5 satellite that recently launched and the upcoming WGS-6 satellite that's expected to be launched in August. What else is in the works for ATK?
Warren Chen
ATK has been involved since the first WGS satellite. ATK thermal control hardware is in support of our valued prime customer, Boeing, the manufacturer of the WGS satellites. For the WGS-5 satellite, ATK provided thermal control hardware manufactured at our facility in Beltsville, Maryland. We are looking forward to the upcoming WGS-6 satellite launch later this summer
MSM
What progress has been made in the international market for the acceptance and installation of your products?
Warren Chen
ATK has been a supplier for Europe for more than 15 years supplying heat pipes. ATK recently has been involved with Thales Alenia Space in support of the Equipped Structural Panels to support the Iridium Next Main Mission Antenna. Thales Alenia Space is the prime contractor for Iridium Next as well as the Main Mission Antenna payload designer and manufacturer. TAS has selected ATK for its one-stop-shop capabilities in providing a panel that has the mechanical, thermal, and electrical elements all in one.
MSM
How will the recent relaxation of U.S. ITAR export restrictions on international sales of satellites and components help with ATK's marketing efforts?
Warren Chen
The recent relaxation of U.S. ITAR export restrictions should benefit our thermal products as they have historically been on the ITAR munitions list, and that fact has not always been well received by our European customers. First, this will help from an initial general systems dialogue and applications engineering standpoint. Second, from implementation, we expect to see more efficiency gained in technical data exchange.
MSM
What are the future significant market trends for integrated thermal products?
Warren Chen
The future market trends show that we must continue to provide affordable solutions to our customers and develop new innovative techniques to improve cost, schedule, and performance. At the same time, we will focus on R&D and innovative strategic programs to assure that we are offering the high end thermal technology that is being demanded for increased payload power, higher flux electronics, and larger satellite throughput capacity demands.
MSM
What additional products and/or services are offered by ATK's Thermal Products Division? What is their importance to the overall mission of the firm?
Warren Chen
Along with the typical production of thermal products, ATK's strength is in its systems engineering and conceptual design. ATK has demonstrated its ability for design to specification in unique applications. These include deployable radiator systems including mechanisms devices and loop heat pipe radiator systems for instruments for NASA and Department of Defense programs.
Within ATK Beltsville, we have the benefit of having the capability of many aerospace disciplined engineers in our Engineering Services and Space Mission Systems business units. We also contribute to the overall ATK space components offerings along with our product sites in San Diego, California, that produce geostationary communications satellite bus structures and antenna reflectors. Our Goleta, California, site produces solar arrays and deployment mechanisms and our facility in Commerce, California, produces propulsion propellant tanks. We produce precision payload composite structures in Magna, Utah.
MSM
What is the ITS future market?
Warren Chen
ATK Integrated Thermal Systems looks to advance in Adjacent Markets where we use our space based products in applications for non-space applications such as aircraft and terrestrial systems.
For more information about ATK and all capabilities, visit our website at www.atk.com
About ATK ITS
ATK Integrated Thermal System (ITS) continues as the acknowledged leader in space thermal systems with best in class, high end systems. ATK specializes in advanced thermal control technology system solutions for our customer's high end architecture needs as well as high volume recurring production products. ATK annually produces more than 4,000 heat pipes, advanced thermal products such as loop heat pipe radiators and deployable radiators, embedded heat pipe aluminum radiator panels, and other thermal control hardware for domestic spacecraft programs, such as Mobile User Objective System (MUOS), Advanced Extremely High Frequency (AEHF) and Wideband Global SATCOM system (WGS). The ITS unit is also expanding into adjacent and emerging markets that include extreme thermal regime terrestrial systems for applications such as aircraft and submarines. As the U.S. leader in the production of satellite parts and components, nearly every domestically produced satellite in orbit possesses an ATK-produced part.