Natural disasters such as Superstorm Sandy strike hard and fast and leave behind destruction that usually takes months, even years, for communities to fully recover. Beyond the physical damage to homes and buildings, when civilians find themselves in need of rescue, they rely on the efforts of first responders and non-governmental organizations (NGOs) in order to survive.
The hours immediately after a disaster are often the most critical, and reliable communication solutions for first responders and NGOs are essential. However, there are a number of challenges they face that can affect efficiency and operations during recovery periods. These include power loss and downed phone lines that can lead to a number of problems for fleets. Inefficiencies in internal communication can also be significantly hindered as response crews receive poor information from their command centers that delay their arrival to an emergency scene.
At times, it can even take first responders hours to arrive as impassable roads impede travel time. A major concern, and top priority for fleet managers, is the safety of their fleet. While trying to assist victims of a disaster, first responders can also become injured thus requiring assistance themselves.
According to the U.S. Department of Energy, more than 8.6 million people were without power and cell coverage following Superstorm Sandy. During the storm, New York City's 911 systems received over 10,000 calls per half-hour at the height of the storm—10 times the normal volume for emergency calls. The overload of calls received led to delays and inefficiencies while dispatching first responders.
The most beneficial thing these organizations can do is to be well prepared and equipped with reliable communication solutions before disaster strikes. In today's market there are advanced satellite tracking and voice technologies that can limit the risks of these problems and improve safety conditions for all through monitoring and communication capabilities. With these technologies, emergency responders that require around-the-clock communication with widely distributed mobile assets can now stay connected and ultimately improve operations.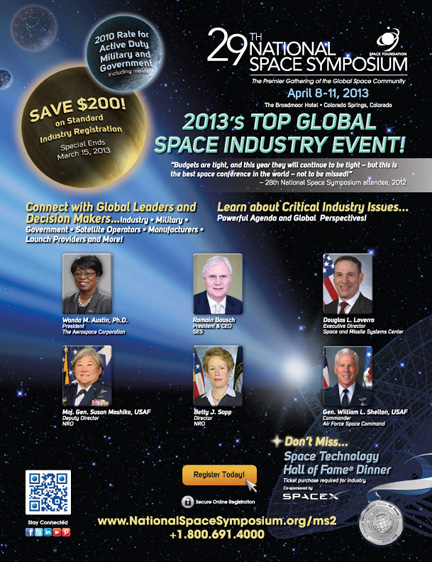 Satellite Tracking Solutions
Satellite-based fleet management solutions that include voice communication and asset tracking are excellent for responding to emergency situations. For example, the
Iridium Satellite Network
delivers essential communication services to and from remote areas where no other forms of communication are available. Iridium provides low latency and pole-to-pole coverage from anywhere in the world.
Iridium's constellation of 66 interconnected
Low-Earth-Orbit
(
LEO
) satellites in a mesh configuration provides inherent advantages in terms of performance and reliability. As such, fleet management solutions which use the Iridium network provide numerous benefits in terms of connectivity.
Figure 1
below illustrates the Iridium satellite mesh configuration.
How To Improve SATCOM Emergency Communication
By using cloud-based satellite tracking web portals, emergency operators are able to centralize their fleet command center and reduce operational and capital expenditures by obviating the need for specialized servers or software. Cloud-based tracking solutions enable intelligent sharing of position reports, special events, two-way messages and telemetric data.
First responders can utilize a Graphic User Interface, multiple map views (road and aerial), and point and click interface. With the constant connectivity offered by satellite tracking solutions, fleet managers can communicate with assets in nearly real-time. Emergency aid features such as quick positioning alerts can send emergency notifications from the tracking hardware installed on the asset back to control centers so managers can properly assess and monitor emergency situations encountered by the fleet.
Moreover, fleet managers and emergency administrators can create geo-fences for every fleet asset. This means that notifications can be programmed to occur every time an asset exits or enters any specific geo-fence which can be designated as a danger or safe zone. See
Figure 2
on the next page for an example of a web portal displaying assets in geo-fence areas.
Satellite tracking solutions for aviation assets can also aid first responders and NGOs who take to the sky during emergency situations. Aviation Iridium-based hardware installed on the assets can be used in conjunction with cloud-based web portals to provide pole-to-pole tracking connectivity, resulting in improved overall safety and asset deployment. Examples of benefits in emergency situations include GPS location that allows command centers to know where assets are at all times and improves operations with flight planning, sensor reporting, two-way messaging and email. This is often offered by industry-leading aviation tracking hardware products. Moreover, satellite voice communication is also possible with aviation assets when paired with hardware that supports voice.
Lastly, tablets and smartphones are becoming even more valuable when it comes to communication in emergency situations. There are now technologies that enable smartphone and tablet applications to be connected to the Iridium Network (via the tracking hardware installed in the asset) making more information and data available to command and control centers via cloud-based web portals.
Solving Problems=Saving Lives
We often take the ease of communication for granted because of mobile phones and radios; the attitude of many is "if it isn't broken, don't fix it." It is not until these methods of communication become unavailable that we realize our true dependency on communication. Unfortunately, it usually takes a natural disaster or workplace emergency to recognize you are ill-equipped to handle, operate or communicate in the face of these events.
During
Hurricane Katrina
thousands of people were left without power or methods of communications due to landline switches or facilities being out of service for two weeks. Only blocks apart from each other, emergency response fleets were unable to communicate with one another.
However, the
Sulphur Fire Department
in Louisiana utilized fleet management hardware and software (provided by
Blue Sky Network
) with the Iridium satellite network which improved their response times on the ground. Not only was the on-scene crew able to stay in contact with the department over 200 miles away—while standing in 12 inches of water—but they also used the service to communicate with family members at home.
During times of emergency, managers can have peace of mind that communication via alerts, two-way messaging, email and voice communication are all possible through satellite services improving the safety and security of first responders and those involved in emergency situations. This lesson is universal no matter the industry—reliable communication solutions are essential.
About the author
Paul Duran leads the Sales and Marketing teams at Blue Sky Network. He also provides the leadership role in Product Development initiatives and strategy around customer driven solutions. Paul brings more than 15 years of hi-tech sales, marketing, and business development experience to Blue Sky Network. Paul's experience spans industries ranging from high speed physical layer devices, enterprise memory products, and switching power supplies to digital satellite set-top receivers.
* * * * * * * * *
Reliable voice and data communication solutions for first responders and NGOs can lead to faster response times in disaster recovery missions.

Serving land, air and marine fleets, Blue Sky Network's New SkyRouter, D1000 and ACH1000 provide comprehensive aviation fleet management solutions that utilize the Iridium satellite network to aid in disaster recovery.

The New SkyRouter is a cloud-based tracking Web portal which allows managers to maintain, view and communicate with multiple assets simultaneously on a single map from a centralized command center.



Incorporated with the New SkyRouter is Blue Sky's industry-leading D1000 aviation series hardware, which provides GPS tracking, flight planning, alerts, and more. Additionally, a satellite voice connection can also be achieved when used in combination with Blue Sky's ACH1000.

This complete solution has been known to improve overall fleet safety in day-to-day operations as well as in emergencies.

New SkyRouter also enables over-the-air device parameter configuration, such as the reporting interval, two-way messaging and email, as well as GPS positioning. The solution is certified by Iridium.


HawkEyeLink is a product that connects mobile devices via Bluetooth to the D1000 tracking hardware installed in the asset.

This brings Bluetooth to the cockpit enabling data obtained from tablets and mobile phones to be sent via the Iridium network to the New SkyRouter portal.