---

---
OneWeb To Acquire TrustComm
OneWeb has entered into a definitive agreement to acquire TrustComm Inc. which will enable OneWeb to offer its LEO network and connectivity services to U.S. government clients and TrustComm customers.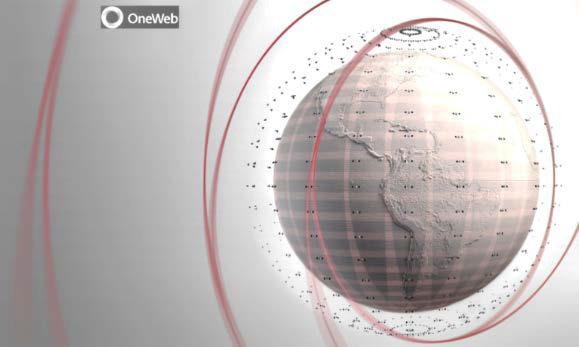 Based at the highly secure Ellington Joint Base in Houston, Texas, TrustComm was established in 1999 as a provider of managed satellite communications and professional services to commercial organizations and governments.
TrustComm offers services ranging from broadband Internet access, VoIP and voice, video conferencing and data communications for business continuity to emergency response, tactical field deployment and temporary use.
Under the terms of the agreement, a newly acquired proxy subsidiary of OneWeb will be led by TrustComm CEO Bob Roe and focus on introducing OneWeb's enterprise grade network services to customers. Terms of the transaction are confidential, and it is expected to close in 2021, subject to customary closing conditions including regulatory approvals.
OneWeb will offer DoD and other government clients a new suite of services with network speeds up to 195 Mbps, lower latency, smaller and more compact multi- orbit user terminals and built-in network management tools providing substantial economic savings over traditional GEO sales models.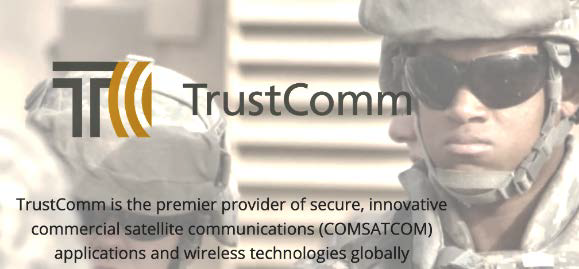 The acquisition follows the successful demonstration of OneWeb's turnkey satellite-based communications system to the DoD in March of 2021, with data rates up to 500 Mbps at latency levels as low as 32 ms. The demonstration also illustrated the seamless handover of connectivity between multiple LEO satellites as they passed overhead.
Designed to provide organizations and governments with truly global and resilient connectivity services, OneWeb's solution will feature a network of 648 LEO satellites, global gateways and air, maritime and land user terminals. In late 2021, OneWeb will start to provide provide commercial services across the Arctic and expanding to global coverage in 2022.
"OneWeb's acquisition of TrustComm underpins our strategy to rapidly scale satellite communications service to the U.S. Department of Defense and other government agencies as they look to integrate high throughput, low latency solutions to meet new connectivity demands," said OneWeb's Head of Government Services, Dylan Browne. "We are excited to have TrustComm join our team and leverage their strong reputation providing the remote communications our customers want, particularly in Alaska and the Arctic."
"The TrustComm team is thrilled to be joining OneWeb at the dawn of this new era of satcom services. TrustComm's heritage and customer-focused support teams will enable us to expand the portfolio of services we offer and allow us to pursue new opportunities.
This is an exciting development and we look forward to taking our government business to new heights in the coming year," said Roe.
---
Common Infrared Countermeasure Systems To Enter Production With Northrop Grumman
The U.S. Army recently awarded Northrop Grumman Corporation (NYSE: NOC) a five- year, indefinite delivery/indefinite quantity (IDIQ) contract valued at $959.1 million for full-rate production of the Common Infrared Countermeasure (CIRCM) system.

The CIRCM system provides U.S. Army aircraft unprecedented protection from current and emerging missile threats. The award follows the U.S. Army's approval for the Northrop Grumman CIRCM system to enter full-rate production based on design maturity and demonstrated production capability.
CIRCM protects against shoulder-fired and vehicle- launched anti-aircraft missiles that home in on the heat signature of an aircraft. The system's ability to track and rapidly defeat infrared-guided threats has been validated over thousands of hours of rigorous testing in laboratory, flight, and live-fire test environments.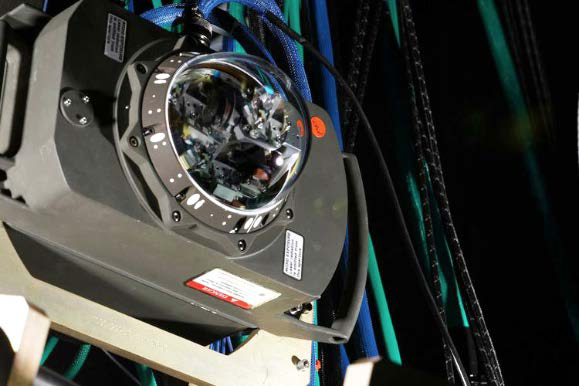 The CIRCM system provides U.S. Army aircraft unprecedented
protection from current and emerging missile threats.
The system is built on an open architecture that works with existing hardware, simplifies upgrades, and keeps lifecycle costs low. CIRCM also meets demanding size, weight and power (SWaP) requirements, to offer industry leading capability for a variety of SWaP restrictive platforms for the U.S. and its allies.
Northrop Grumman's infrared countermeasure systems have been installed on more than 1,500 aircraft, representing more than 80 different aircraft types, including large and small fixed-wing, rotary wing and tilt- rotor platforms.
"CIRCM's cutting-edge capability has been proven against the most advanced threats and the modular open systems approach brings flexibility for the future," said Bob Gough, vice president, navigation,
targeting and survivability, Northrop Grumman. "Northrop Grumman and our partners have proven the mature production capacity to deliver and support the U.S. Army's mission with this life-saving technology today, and for years to come."
---
SpaceLink + Mynaric Join Forces For Satellite Relay Network Laser Comms Development
Mynaric and SpaceLink have agreed on the framework of a partnership to expand Mynaric's laser communication product portfolio for use in SpaceLink's data relay network. The strategic relationship will help drive forward the SpaceLink satellite relay service, which provides secure, continuous, high-capacity communications between LEO spacecraft and the ground.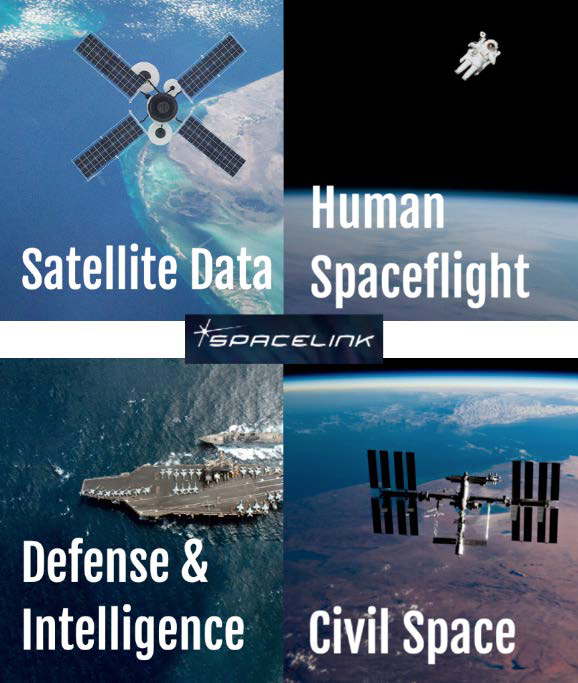 The companies will work together to expand Mynaric's product portfolio with an optical inter-satellite link (OISL) terminal for satellites in MEO, where the SpaceLink constellation will operate. The new terminal will also be compatible with the Space Development Agency (SDA) Transport Layer.
Mynaric will supply more than 40 OISL terminals as part of the plan outlined in a term sheet that includes units of the new, advanced product for satellites in MEO as well as units of Mynaric's CONDOR terminals for SpaceLink LEO customers. SpaceLink and Mynaric have also agreed to an option that would increase the number of terminals delivered upon SpaceLink's expansion of its MEO constellation.
Laser communication technology is critical for SpaceLink to build the communications superhighway for the new space economy. Mynaric's product portfolio is a natural choice as it meets SpaceLink's programmatic requirements, provides high performance, and is fully compliant with the OISL Standard driven by the SDA. This is a major benefit that allows SpaceLink to serve the largest possible range of commercial and government customers.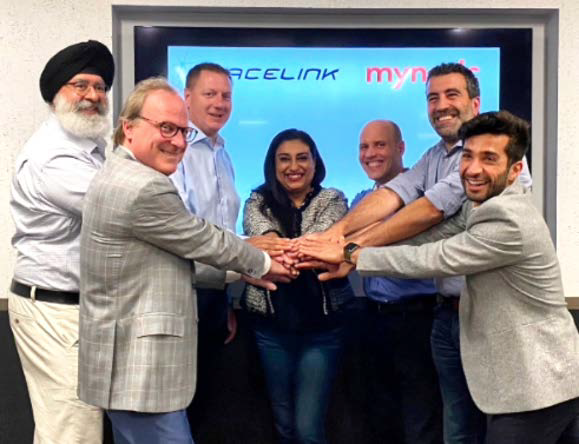 Pictured, left to right: SpaceLink's Rob
Singh, CTO, Larry Rubin, COO, Dave
Bettinger, CEO. Mynaric's Tina Ghataore,
CCO, Joachim Horwath, CTO, Bulent
Altan, CEO, Ali Younis, VP U.S.
Business Development
SpaceLink is building its high-capacity data relay network to meet pent-up demand for continuous, fast, and secure access to the growing amount of data available from space. The Always in Sight™ constellation helps satellite operators maximize the value of on-orbit assets with near real time transmission of user data to the ground for immediate access via the Internet, private cloud, or other secure delivery. Mynaric was selected as a supplier to support SpaceLink's mission given its industrialized approach towards the production of advanced laser communication products.
"Our work with Mynaric to implement advanced OISL capability into the SpaceLink constellation will ensure performance and interoperability. Mynaric has exceptional expertise to advance a new generation of OISLs that address our requirements and our mission to speed massive amounts of data to users no matter where they are located on Earth. Together with Mynaric, SpaceLink will enable our customers to take a quantum leap in delivering data that saves lives and advances humanity to a new age of space commerce, exploration, environmental awareness, and security," said David Bettinger, the CEO of SpaceLink
"This partnership closes on the largest direct acquisition of laser communication products by a commercial entity to date to our knowledge and touches multiple aspects that are at the core of our strategy of industrializing laser communications: Signing a lead customer to expand our product portfolio with a product suitable for MEO satellites while gaining a channel partner for our LEO terminals compliant with the SDA Standard. We are excited to partner with SpaceLink to supply products to and support their mission to enable secure, high-capacity data access in space," said Bulent Altan, the CEO of Mynaric.
---
Honeywell's Satellite + Ground Station Tech To Coordinate The Peruvian Navy's Search + Rescue Ops
Honeywell (NYSE: HON) recently signed an agreement with the Peruvian Navy to enhance their search and rescue capabilities using the company's next-generation satellite vtracking technology. The Navy is tasked with monitoring and performing rescue operations and track and locate important assets including downed planes and missing ships for nearly 6.3 million square kilometers of the Pacific Ocean.

Under the agreement, Honeywell will provide the armed forces branch with its Middle Earth Orbit Search and Rescue (MEOSAR) ground station system, which includes satellite antennas, rescue control systems, software and computer equipment. Honeywell will also provide installation, customization, training and technical support services.
By leveraging this network of antennas and satellites, the Peruvian Navy can more precisely locate distress signals from emergency beacons.
Honeywell's technology incorporates the COSPAS- SARSAT system, an international satellite-based program for distress alert detection and information distribution. Supporting dozens of organizations worldwide, Honeywell continues to be a leader in the deployment of systems helping the COSPAS-SARSAT network.
With the MEOSAR system acquisition, the Peruvian Navy has Honeywell's full global tracking technology suite which includes lower earth orbit and geostationary earth orbit ground station networks.
Honeywell's Global Tracking business delivers reliable and affordable solutions to provide companies with greater visibility and operational control and helps governments and emergency response teams save lives.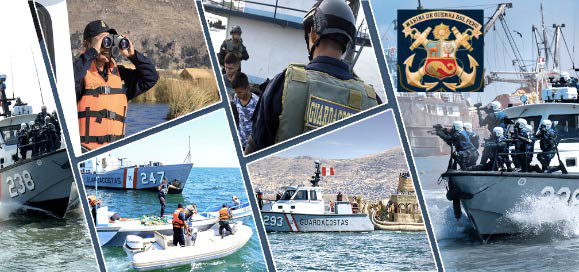 The business has more than 35 years of experience delivering end-to-end search and rescue and high-value asset tracking solutions including satellite ground stations, mission control centers, rescue coordination centers, satellite modems and airtime solutions and software.
Honeywell's tracking technology is being used by the Greek National Search and Rescue Coordination Center and the Hellenic Coast Guard and was incorporated into the European Space Agency's Galileo search and rescue program, a pan-European program designed to dramatically reduce emergency response times using geo-positioning satellites.
"Our global tracking solutions help governments and emergency response teams save hundreds of lives around the globe each year, and our MEOSAR system can help the Peruvian Navy save lives by quickly identifying aircraft, ships and people in distress regardless of how remote their location is," said Kenneth Deville, general manager of Honeywell's Global Tracking business.
---
Totally Tubular, Part One, Tuned In For A June Launch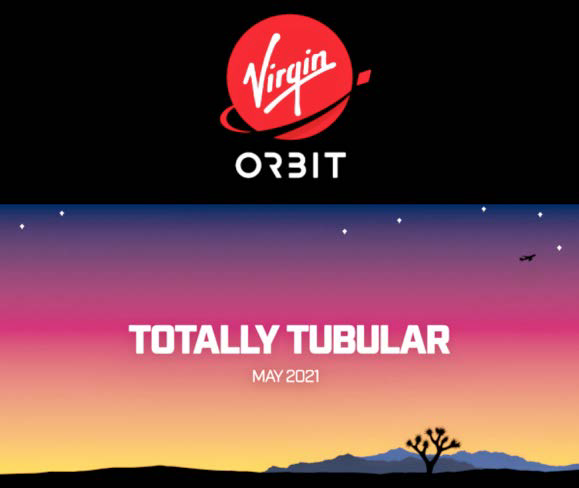 Virgin Orbit has revealed their next LauncherOne mission to space — called Tubular Bells, Part One — is set to take off in June.
Carrying three customers from three different countries to LEO, Tubular Bells, Part One is another big step forward for the company and for the industry more broadly. The smallsat revolution is here and it's a force to be reckoned with.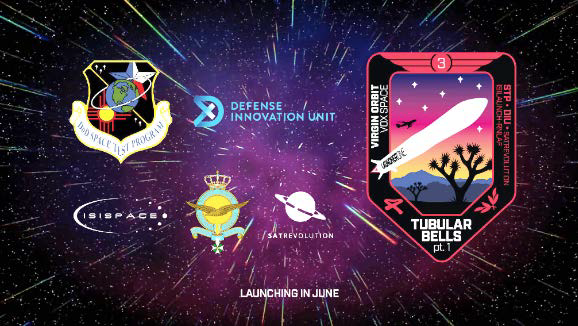 The mission manifest for Tubular Bells, Part One includes:
• The U.S. Department of Defense, which is launching three cubesat sets as part of the DoD Space Test Program's (STP) Rapid Agile Launch (RALI) Initiative. This launch, also known as STP-27VPA, was awarded to Virgin Orbit subsidiary VOX Space by the DoD's Defense Innovation Unit (DIU), an organization working to accelerate the adoption of commercial technology into the U.S. military to strengthen national security.
• The Royal Netherlands Air Force, which is launching the Netherlands' first military satellite, a cubesat called BRIK II, built and integrated by Innovative Solutions in Space, with contributions from the University of Oslo, the Delft University of Technology, and Royal Netherlands Aerospace Centre. of Technology, and Royal Netherlands Aerospace Centre.
• SatRevolution, which is launching the first two optical satellites, STORK-4 and STORK-5 (A.K.A. MARTA), of the company's 14 satellite STORK constellation. Tubular Bells, Part One, also pays homage to the company's roots as a Virgin entity, named after the first track on the first album ever released by Virgin Records.
More info and technical updates will be offered as the mission gets closer to launch. In the meantime, prepare to watch Virgin Orbit's first official mission livestream on launch day at the Virgin Orbit infosite, which will feature real-time commentary along with footage from the company's cameras at the Mojave flightline and onboard LauncherOne.
---
.