In October, Russia tested an anti-satellite (ASAT) weapon in Low Earth Orbit (LEO) that created a debris field of more than 1,500 trackable objects, and sent seven astronauts on the International Space Station scrambling for shelter as the orbital laboratory passed through the debris cloud. China may have tested a hypersonic missile in August; one that travels at five times the speed of sound while maneuvering in the lower atmosphere, making them difficult to detect and track.
These are just two examples of the kinds of the issues that keep everyone at Space Systems Command — the Guardians, Airmen, government civilians and contractors who work there — awake at night: analyzing, planning and preparing to counter the threats — so you don't have to.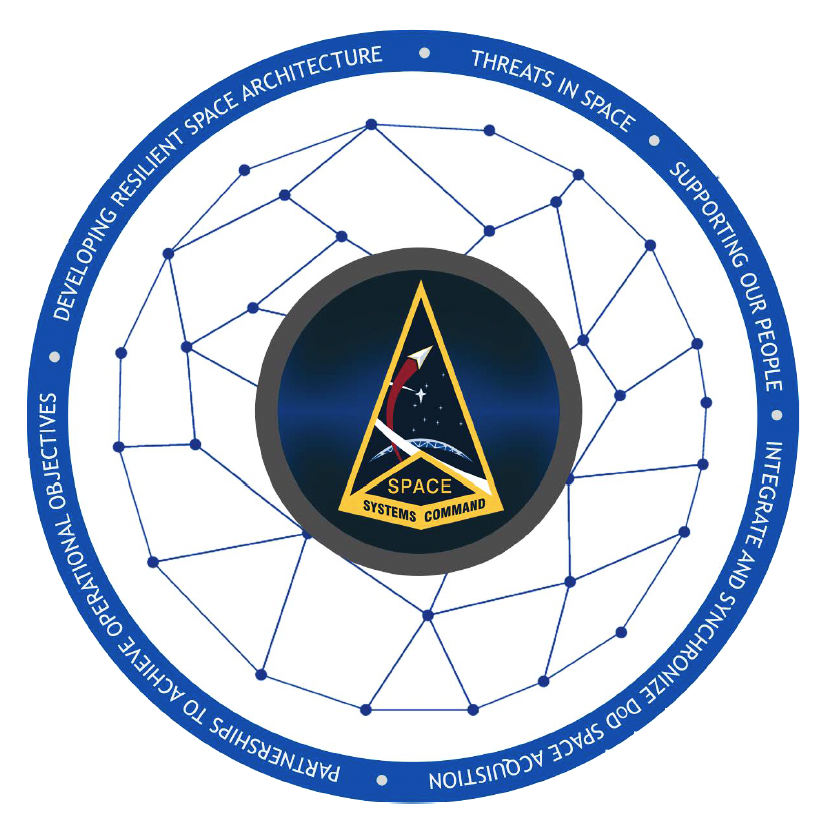 Lt. Gen. Michael A. Guetlein, SSC Commander
"I wake up every morning with an increasing sense of urgency that we have to do more to deliver capabilities faster to the nation in order to counter the increasing threat to our space systems. The freedoms we take for granted every day, and our way of life, is threatened on a daily basis. I have four daughters and I want them and their children's children to be afforded the same liberties afforded us by our founding fathers. Today, the adversary has not only demonstrated the capability to prevent our use of space for peace and for defense, but they have also demonstrated the will to do so. We must out-pace, out-think, and out-maneuver the adversary, or we risk losing it all."
Brig. Gen. Stephen G. Purdy Jr., Commander, Space Launch Delta 45 and Director, Eastern Range, Patrick Space Force Base, Florida
"I sleep soundly at night knowing that Space Launch Delta 45 is aggressively expanding our capability and throughput. We integrated a brand new launch provider to the Eastern Range in only 6 months, stood-up cyber defense from scratch, pioneered an agreement with the FAA and U.S. Navy which saves us roughly 1,100 hours annually in range coordination, and trail- blazed lightning range ring reductions decreasing work- stoppage time by 20%. We are planning integration of multiple new space launch providers, potentially launching hundreds of rockets every year in the near future. At Patrick SFB, Cape Canaveral SFS and Ascension Island the future is bright, is here now, and we are excited."
Col. Chris Ward, SSC division chief, Missile Defense and Missile Warning Systems
"Ensuring USSF focuses on the whole battlefield versus just responding to the immediate threat and thinking one- dimensional. Entering a space arms race with China gives me Cold War flashbacks, except then we were willing to take more risks to stay ahead. SSC's Strategic Warning and Surveillance Systems Directorate is developing pathways to provide relevant capability to the users that has been dormant in the Ground Based Radars. In the next year, we will improve message formats, object classification, and transmission pathways to enable these radars to provide more data at quicker speeds to decision makers in the missile defense, missile warning, and space domain awareness missions."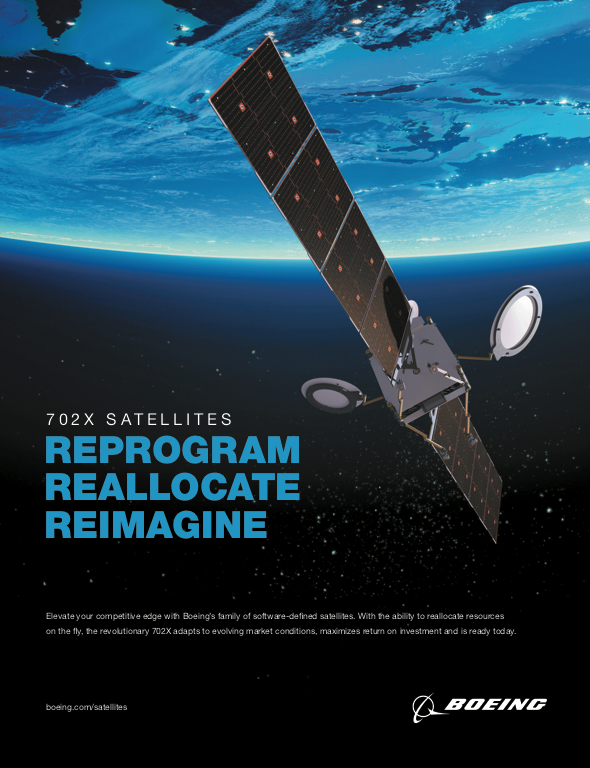 Deidra A. W. Eberhardt, SSC acting director, Space Systems Architect
"I'm excited about the work SSC is doing towards moving the Command and ultimately USSF to a digital ecosystem— what keeps me up is it cannot happen soon enough! The benefits and opportunities of a multi-level secure, digital environment will positively affect each of us ... from more efficient and faster data movement/sharing for decision-makers, to enabling stronger partnerships with and among international partners, DoD, federal agencies, industry, and others, to optimizing workflows for the work SSC accomplishes daily. Transforming to a digital ecosystem is key for continuing to outpace any threat to the space enterprise."
Lt. Col. Paul La Tour, SSC materiel leader for Evolved Strategic SATCOM
"The current operational design of U.S. space assets has delivered exquisite, high-capability systems and immense value to warfighters across the globe. The day may come when U.S. orbital assets will be lost or held hostage as a mechanism of coercion.
The designs of the past have been optimized for cost with the assumption that the earth-orbit was a sanctuary. The systems we must now field are ones that we know will be at risk before development begins and until the day they exit service. The systems of the future must: possess sufficient resilience, degrade gracefully, and be reconstituted efficiently. We must arm the U.S. with capabilities that will allow leadership to make strategic trades and not force U.S. policy to be dictated by threats to our assets; our leadership must have the confidence that our space assets are instruments of national power."
Col. Matthew Spencer, SSC senior materiel leader and GEO/ Polar division chief.
"What keeps me awake at night is the balance we must strike between focusing our satellites entirely on increased capability, and the growing requirement to protect and defend the satellites in orbit. The environment is no longer a peaceful domain and it is a painful process to carve out mission capability to provide for defensive measures. I sleep better knowing launch costs continue to drop and facilitate the replenishment of on-orbit capabilities with the power to fight our enemies without a loss of mission to the warfighters."
Lt. Col. Omar Villarreal, SSC director, Public Affairs & Strategic Communication
"The fact that life as we know it...the creature comforts, the ease of transportation, our financial freedom and so much more ... could all be compromised without assured access and responsible use of space. Threats in space — that I had no idea about before joining Space Systems Command four months ago — exists and could change our tomorrow unless we act now."
Capt. Connor Hagan, SSC chief of Space Vehicle Integration and Development
"Recent adversary advancements in space technology demonstrate a keen ability to leverage all instruments of their National Power to achieve strategic goals and milestones on orbit; holding to timelines that were previously thought to be out of their reach. Maintaining our space dominance into the future will require novel solutions and relationships across the United States' commercial, civil, and defense communities - with the USSF and SSC acting as key capability integrators and policy drivers. SSC is uniquely postured as the conduit to industry in order to put tomorrow's ideas on today's contracts. Space Force initiatives, such as the University Partnership Program and SpaceWERX, ensure that we are thoughtfully cultivating upstream engagement in order to optimize our acquisition strategies and capitalize on private-sector innovation and development velocity."
Bryan Blue, SSC and Los Angeles Air Force Base Community Support Coordinator
"Ensuring the resiliency of our personnel and identifying their sometimes heavily-masked quality of life issues impacting Total Force readiness. Knowing that someone who needs emotional help, hasn't yet taken advantage of the resources available to them. Knowing there are Guardians and Airmen who come to work struggling."
Samantha Cox, SSC director, Manpower and Personnel
"Always planning... for my future and for the future of SSC's personnel; keeping the horizon open to allow for the unexpected. I have the eternal optimism to believe I have the power to drive the change that is needed. I believe in the power of one person to make a significant impact. So long as I hold that truth, worry of the unknown and the plague of what-ifs is staved."
Dan Crouch, SSC senior materiel leader, Prototype Operations division
"This is an unprecedented time for the USSF to rapidly deliver space capabilities to the warfighter. As we've seen over the last 1O+ years, threat nations such as China, Russia, and North Korea are swarming space with new and advanced capabilities at a rapid pace. A primary objective of SSC's Innovation and Prototype (l&P) directorate is to address the threats, build capability, demonstrate and assess advanced prototype capabilities to inform the next generation production systems. Our Rendezvous and Proximity (REPR) Operations Center serves as an advanced operations environment providing rapid on-orbit operations and testing of multiple satellites, at multiple classification levels using a common Multi-Mission ground command and control system quadrupling the capacity to fly missions. Our ability to quickly address threats, learn, and deliver capability at an unprecedented pace will keep us on the leading edge of technology."
Capt. Forrest Babbitt, SSC FORGE C2X Program Manager
"Awarding contracts can be a complex and drawn-out process which can have detrimental effects to the warfighter if awarded late. Through SSC's Space Enterprise Consortium (SpEC), the Space Force has worked with close to 800 traditional and non-traditional organizations to decrease award timelines. Creating faster award times can increase timely deliveries to the warfighter and ensure that the Space Force stays ahead of the competition."
John Karns, SSC chief, Portfolio Integration Division
"In the past two years we have seen the birth of a new service, the stand up of a new command and multiple space launches that have not only improved warfighter capabilities but have also aided many of us with our navigational challenges and banking needs. It brings me great pride to stand amongst the men and women of SSC and the Space Force who are working tirelessly to bring future technologies from intellectual concepts to operational systems in an effort to keep the United States and our international partners at the forefront of space."
---