Stefan Gardefjord recently celebrated his first anniversary as president and CEO of SSC. Prior to joining SSC, he served as CEO of Logica Sweden, the country's largest IT services company, as well as served on Logica's executive committee.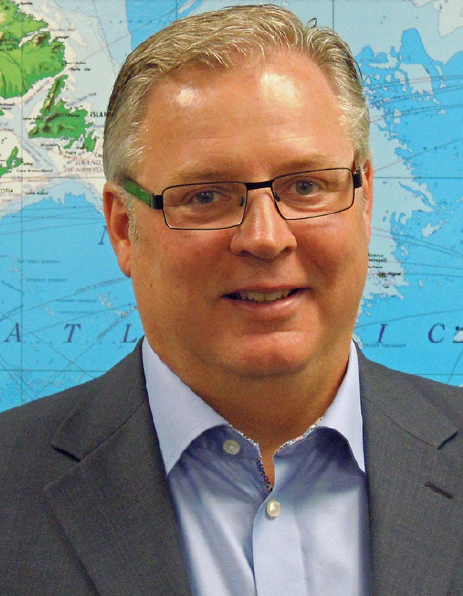 With an IT career spanning more than 25 years, Gardefjord has held numerous senior management positions. He spent nearly two decades with the Nordic WM-data group, later assuming the role of CEO of WM-data Sweden, which was later acquired by Logica. Trained as an analyst programmer, Gardefjord began his career at Dow Chemical Company, where he became an IT manager in the Nordic countries.
Gardefjord is a past chairman of the Swedish IT and Telecom Employers Association and is currently a non-executive director of the publicly listed BTS Group (Nasdaq OMX Nordic).
MilsatMagazine (MSM)
Mr. Gardefjord, your career experience prior to SSC has certainly delved into many differing areas of the Information Technology (IT) community. How did you decide to move to the SSC Group's parent company with its emphasis on space and air systems?
Stefan Gardefjord
I was ready to do something new and considered SSC an exciting and uniquely competent business with great innovative capacity and enormous global potential. I saw a tremendous development opportunity in the space industry as it matures and globalizes further and the competition grows. I wanted become a part of this interesting business and to be able to lead SSC into a new phase of development, customer focus, growth and global integration.
MSM
What makes SSC such a unique company within your targeted market segments?
Stefan Gardefjord
I would say our skilled people and excellent facilities. We always strive to do what is best for our customers. Also the close collaboration between our business units with unique competencies in a customer centric approach contributes to our success.
MSM
You have been CEO of SSC for a year now. Can you please explain any new initiatives you implemented over the past year that have contributed to the company's recent growth?
Stefan Gardefjord
We have a clear assignment from our owner and we have an attractive and shared vision for the future as well as the strategy to get there. We are taking a global approach to meet our customers' demands and gradually transforming towards becoming a global provider of advanced space services.
In an industry that is heavily focused on technology itself, we instead have shifted focus to effectively manage these complex technologies and, based on our own unique skills, competencies and facilities turn them into highly valuable services that are really critical to our customer's success. Plus, of course, our sales have increased.
MSM
How has your extensive background in Information Technology contributed to the mission and objectives of SSC over the past year?
Stefan Gardefjord
IT is driven by new customer requirements, technology development and service innovation, so is space. Services must continuously develop and transform while still being reliable and affordable as innovation brings new technologies into the market. My experience from globalization, industrialization and standardization from the IT sector has also contributed.
The IT sector has truly transformed over the last 10 to 15 years and today the IT industry is one of the most competitive global industry sectors you can think of. I understand these dynamics and how to manage complex technologies in this environment and turn them into user friendly, value-added services.
MSM
SSC has recently gained new business in the U.S. with more opportunity on the horizon. Can you explain some of these new business opportunities and contracts?
Stefan Gardefjord
SSC is working in three areas right now in the US. First, in the area of satellite ground services, our U.S. subsidiary, Universal Space Network (USN), continues as a reliable partner of NASA's Near Earth Network and several commercial satellite companies. Secondly, in the area of on orbit propulsion systems, our non-hydrazine offering from ECAPS known as HPGP (High Performance Green Propulsion) has flown on orbit and produced outstanding results. Finally, our small satellite component manufacturing business (NanoSpace) is working closely with industry partners to deliver satellite components based on Micro-Electro-Mechanical Systems (MEMS) technology to satellite builders in the U.S.
We see the demand for SmallSat solutions from space growing quickly over the next few years and the successes we've had to date are impressive. For example the National Security Space customers are engaging with USN to better understand how a commercial ground segment provider of Telemetry, Tracking and Commanding (TT&C) and Payload downlink services can be deployed to meet their often unique mission demands.
ECAPS signed it first commercial U.S. contract with Skybox regarding the propulsion system on their third Earth observation satellite that will serve to qualify the system for subsequent Skybox satellites. ECAPS partner in the U.S., ATK, has successfully completed the tests of the HPGP technology for the NASA Goddard Space Flight Center. Overall, SSC is well positioned for supporting the space needs across the globe.
MSM
SSC has a diverse portfolio of products and services to help your customers make Earth benefit from space. Can you explain how SSC fits into the U.S. military satellite market?
Stefan Gardefjord
There are two primary reasons the U.S. military satellite programs currently reach out to partner with USN. First is that the satellite ground network they own is fixed and there is not a lot of budget to build out new capabilities, so when they have a coverage gap, it makes sense to use the secure and proven ground station infrastructure we have readily available. Sometimes this is for very short term Launch and Early Orbit activities, and at other times it is for a longer term agreement.
Secondly, their system is focused on providing low data rate command and control functionality for the spacecraft bus, but the sensors on those spacecraft may need a high data rate downlink to be able to process and exploit the system. When we act as a bent pipe, the stovepipe details become nonexistent. In the near future, it appears the need for resilience and cost savings may also drive U.S. military customers to augment their own networks with commercial assets.
MSM
Would you tell us about SSC's overland test area in Northern Europe? How is this used to facilitate the testing of spacecraft? Some recent examples, please?
Stefan Gardefjord
Actually, it is the Swedish Defence Materiel Administration that markets what used to be called NEAT (North European Aerospace Test range). It was cooperation between us and the Swedish Defence Materiel Administration that enabled the flight-restriction areas for the Esrange and Vidsel testing ranges to be interconnected with each other into a unique 350km long flight corridor. So far it has only been used once under contract from the Swedish Armed Forces.
SSC is, however, contracted to continuously manage the development, maintenance and operations of the test systems at the Vidsel test range. Esrange on the other hand is ideal for performing drop tests from balloons; JAXA's supersonic aircraft is one example, where we together will perform their second drop test this summer. The first one was conducted at Esrange in 2011.
MSM
Where would you like to see SSC positioned in the market over the next two to three years?
Stefan Gardefjord
Our vision is to become the leading global provider of advanced space services, and we already have some 600 skilled staff in 18 locations in 11 countries. We will have grown our global ground station capabilities and engineering services regarding mission planning, launch support and operations both in markets where we are already present and also in new markets.
We have expanded our capabilities at our launch facility Esrange Space Center located in the northern part of Sweden through improved general infrastructure as well as scientific facilities. We have also advanced in our work towards being able to launch smaller satellites into orbit from Esrange. Both NanoSpace (MEMS products for space applications) and ECAPS (green propulsion) have made commercial break-throughs and developed from being primarily technology development oriented companies into commercially focused companies.
MSM
What challenges do you believe the satellite industry will face over the next year or so, and how do you believe these challenges will be successfully overcome?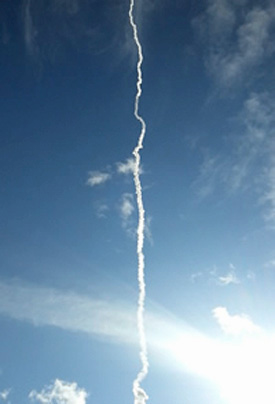 Stefan Gardefjord
There has been a lot of talk lately about "new space" and I guess what we really see now is the "second generation of new space". Since we've been around for both generations, and as one of the few survivors, I think one challenge we need to be aware of in the near term is how to satisfy the smallsat and hosted payload customers with a quality of service they expected of big space programs. But this is solvable and really needs to be dealt with through transparency, information sharing and customer expectation management.
Coming out of the IT world, I think the more difficult problem is the Information Assurance and Computer Network Defense issues. These need to be solved across domains and in ways that address metrics such as anticipation, continuity, recovery, and evolution. There is no such thing as a "closed" network anymore, so our approach is to work with our customers to understand what is important about their satellite data and figure out how we can help solve some of those concerns while remaining a viable commercial entity.
MSM
Given the various budgetary retrenching activities being undertaken by many Allied governments, how will SSC manage its businesses to ensure the company is among those at the forefront of contract acquisition?
Stefan Gardefjord
We will continue to focus on our customers' needs and develop our services further to meet our customers' demands. We aim to become the leading provider of advanced space services by offering cost effective, reliable and highly secure solutions. We can provide a world leading global network for satellite communication. We have unique facilities, leading edge technologies and highly skilled people that collaborate closely with our customers, wherever they are located.
For further information, access the company's website at: http://sscspace.com/
Editors note: On July 15th, SSC completed the successful launch of MAPHEUS 4 from the Esrange Space Center, Kiruna.
MAPHEUS 4=Material Physics under Microgravity Conditions. The rocket reached an altitude of approximately 151 kilometers and landed 60km north of Esrange Space Center. The rocket recovery was successfully made and the payload was returned to the base for analysis.
MAPHEUS 4 is a DLR research rocket program conducting annual launches of scientific payloads dedicated to material studies. Experiments on MAPHEUS cover a wide range of material physics topics such as gelation, the behaviour of granulates, diffusion and the mixing and demixing of metallic alloys. Propelled by a S30 motor, MAPHEUS typically offers more than three minutes of microgravity time at 10-4g.