Space is the ultimate high ground for the U.S. military and its allies, providing operational advantages that are essential to winning wars.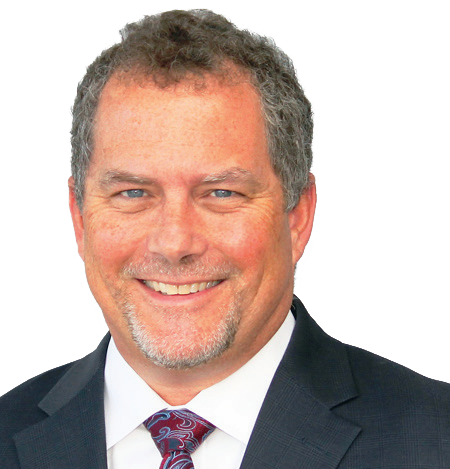 But no longer are satellites safe deep in space. Adversaries have notably stepped up their resolve and activity to disrupt space capabilities in their efforts to challenge this strategic advantage.
Countering these threats and subsequent vulnerabilities will require more awareness, automation, resilience, agility, and speed in order to predict, pre-empt, and prevent them. Some efforts extend beyond space, for example, requiring the military's shift to multi-domain operations to better integrate air, space, ground, sea and cyber operations.
The Department of Defense (DoD) and National Reconnaissance Office (NRO) have jointly authored the Space Enterprise Vision and related Space Warfighting Concept of Operations (CONOPS) to help address the increasingly contested space environment.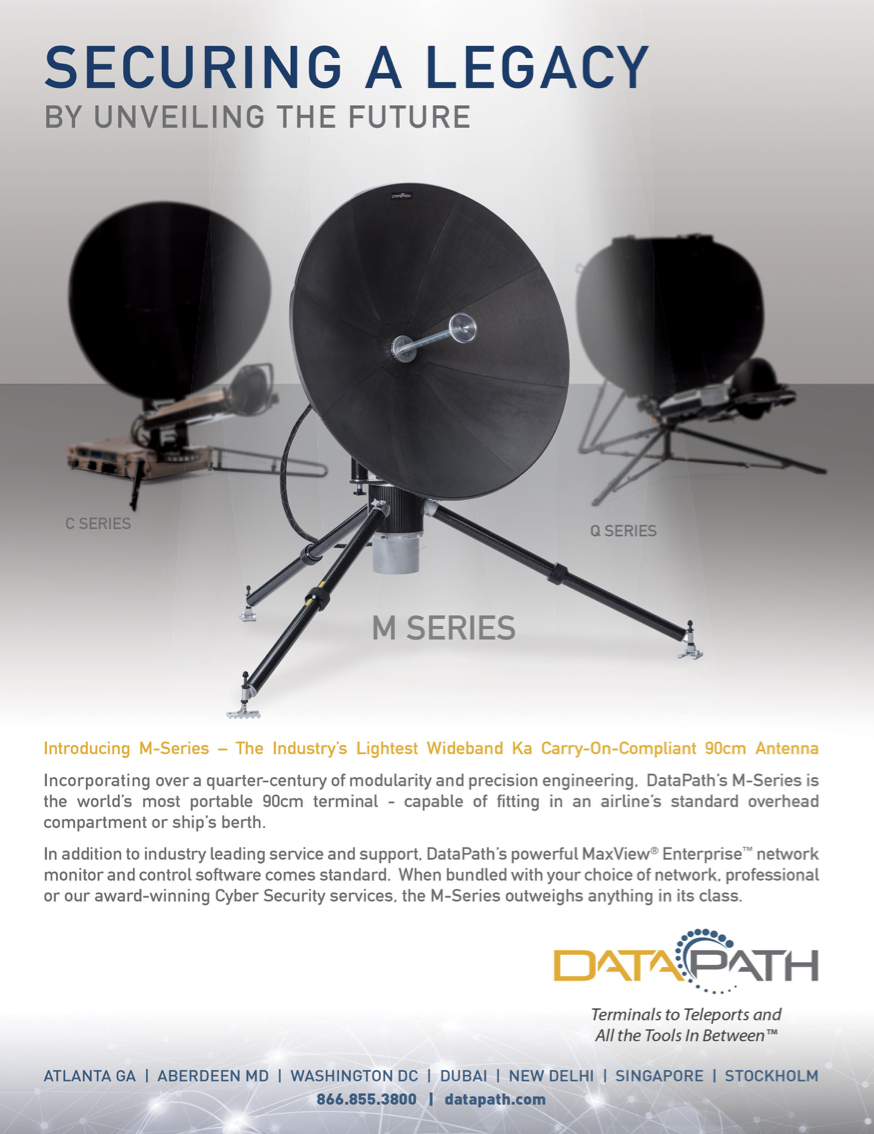 The SEV outlines key principles to guide the design and build out of space architectures suitable for operation in contested environments. Its goal is a more sustainable, resilient space architecture that can respond to threats and protect space-based assets. It provides the vision to link and integrate the various DoD, Civil, International, Commercial, and Intelligence Community capabilities into an overarching architectural vision.
The SEV includes three components: a new, more resilient space architecture, one in which space enterprise forces can respond to the full range of known threats and quickly adapt to counter future threats, while continuing to deliver space effects to coalition partners. The two other components include a more responsive satellite launch capability and a more resilient, cost-effective ground architecture, Enterprise Ground Services (EGS).
EGS will result in a multi-mission ground architecture that is more cost effective and robust, provides for enhanced space situational awareness (SSA) and will integrate with the Enterprise Space Battle Management Command and Control system (BMC2) now being developed.
Kratos is making key investments toward the success of EGS, including participation and leadership roles in various EGS working groups and in standards development.
Additionally, the company is investing in research and development (R&D) and developing an internal system integration lab (SIL) to further EGS' technical development and deployment.
The Space Warfighting CONOPS documents (SSA and Indications and Warning [I&W], Strategic Command and Control [C2] and Integrating CONOPS) articulate how the joint force will conduct multi-domain training and operations to ensure they are prepared to dominate in full spectrum conflict.
Another supporting initiative is the Wideband Communications Architecture Study (WCAS), part of the Wideband Analysis of Alternatives (AoA), to help define the next generation resilient ground architecture for the DoD. Kratos is on contract and supported by a world-class team of satellite operators including Intelsat General, SES, INMARSAT, Hughes and OneWeb to execute the study.
The aim is to expand SATCOM capacity and resiliency by enabling DoD terminals to work effectively across multiple satellite networks. To achieve this capability, the next-generation systems must be able to flexibly access commercial and government resources and traverse among a diverse pool of satellites, teleports, and managed systems.
Kratos is actively engaged in developing ground architecture enhancements in support of a variety of DoD initiatives. These and other initiatives coincide with a wave of innovation occurring throughout the commercial satellite industry.
The DoD, fortunately, is showing greater willingness to leverage these commercial capabilities to improve resiliency and situational awareness, and leverage commercial best practices, in the defense of its space assets.
More Satellites, More Viability
Contending with the reality of future attacks, the strategy of investing in more agile and resilient satellite capabilities is being bolstered by new space.
Newly planned LEO and MEO constellations are radically changing the economics, lowering the cost of satellites such that the concept of resilience through numbers and basic protection capabilities is now viable. Supplementing a few critical, expensive satellites with larger numbers of agile, cheaper ones creates a more defensible space. As a result, adversaries will need to reconsider their ability to disrupt this more diversified space architecture.
Improved space situational awareness and battle management
Even so, the best defense, no matter whether the target is a ship or a satellite, is the awareness to pre-empt or avoid the threat.
Programs such as the AWACS (Airborne Warning and Control System) and JSTARS (Joint Surveillance Target Attack Radar System) provide situational awareness and C2 for the air and ground domains. However, the ability to see and understand threats in space and direct space forces is in its early stages. Today's contested and congested environment differs vastly from days past of a few geostationary satellites in a sanctuary space domain.
A major step in this direction is the National Space Defense Center, which is bringing together the DoD, the intelligence community and the commercial sector (and in the future, our international partners). This fusion hub at Schriever Air Force Base is focused on integrating new approaches for SSA, I&W and unifying plans and efforts for directing space forces.
This collaboration demonstrates the Pentagon's growing interest in leveraging commercial sector data and services to gain an integrated view of an environment with thousands of space assets and objects in various orbits. Kratos is one of several companies bringing its unique, commercially sourced, Radio Frequency (RF) SSA data into the National Space Defense Center to aid in the SSA battle.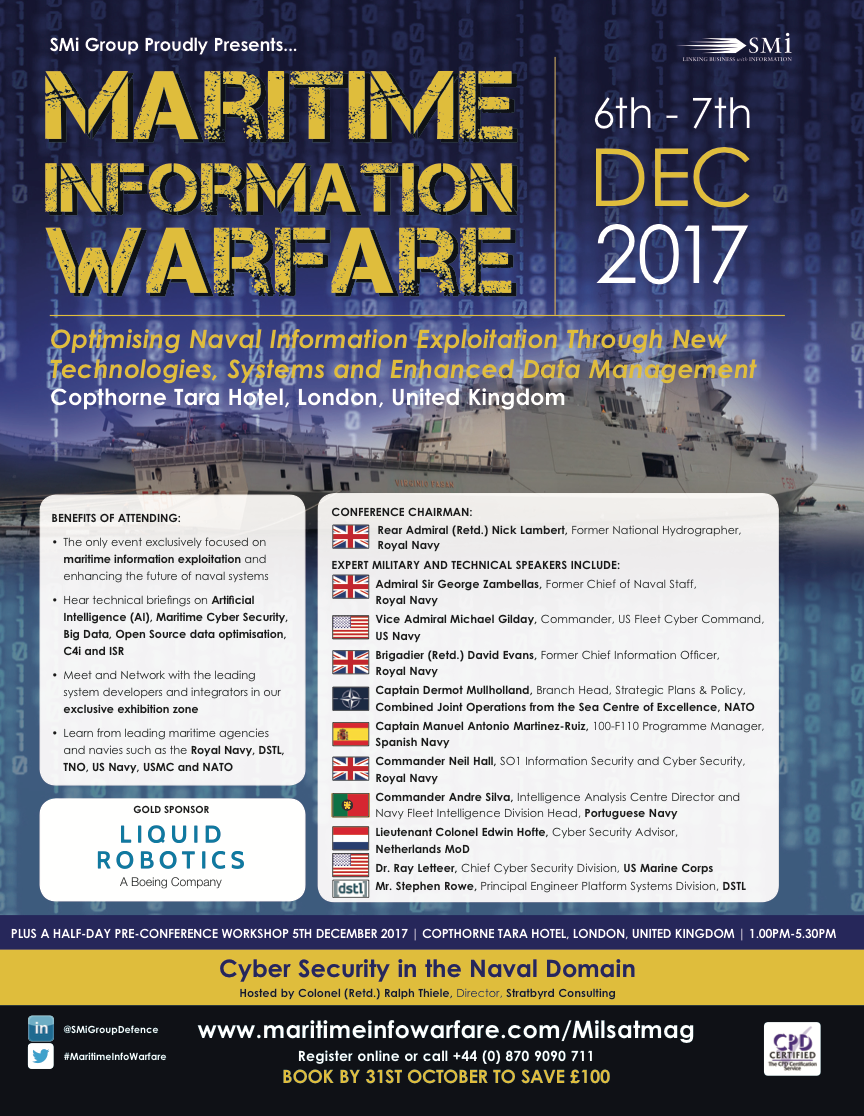 However, just as computer defenses require updated signatures for effective scanning, attaining near real-time awareness of the space domain depends on machine speed data collection and analysis: sensors and platforms talking machine-to-machine, with advanced algorithms and Artificial Intelligence quickly uncovering attack patterns. These provide the basis for early warning detection, improving the likelihood to react and respond accordingly. Predictive and preventive efforts could then avert collisions and/or operate through intentional jamming, for example.
Clouds in Space
This shift would also lay the groundwork for leveraging the benefits of secure cloud services, which is generating huge interest as of late. Not only could modems be hosted in the cloud, but it would also facilitate the 'Internet of Things' of space. Data from sensors, applications and equipment could be collected, stored, and analyzed across the space enterprise at machine speed, providing insights on threats unavailable through standalone systems.
Combined with technologies like digital IF, which digitally routes RF signals over unlimited distances just like IP traffic, these evolved architectures would offer further flexibility in concepts of operations. For example, the ability to decouple antennas from signal processing would enable site diversity of ground operations and the placement of assets out of harm's way.
Just as the apps and communications of today's smartphones are useless without the underlying systems, this presumes significant change from today's current infrastructure.
The Assured, Responsive Network
Satellites are indispensable for nearly all military missions. Ensuring the faultless, uninterrupted delivery of services across complex grids of satellite, IP and terrestrial networks is a far greater challenge today. There are huge advantages to managing data and communications services end-to-end, with the satellite treated as just another node on the network, rather than a stand-alone platform. Defense organizations require network management that ties together strings of networks, from service management and service assurance all the way through to signal protection.
Managed Services
Another approach to gaining accelerated access to advanced satellite capabilities is through managed services, as opposed to the lengthier and more costly process of owning, and operating infrastructure. As an example, the U.S. Joint Functional Component Command for Space contracted with a commercial partner, Kratos, to monitor and protect the commercial satellite bandwidth for its worldwide combatant commands. Relying on Kratos' global infrastructure of 60+ RF sensor and antenna sites, the military gains advanced satellite monitoring and SSA at reduced costs, avoiding systems obsolescence and freeing its personnel for other mission-critical activities.
While the military is facing an era of new threats and adversaries, it does so at a time when innovation is sparking new capabilities, cost structures, and efficiencies. And most important, these technologies and techniques directly support more resilient, agile, and secure
space operations.
The increasingly ominous space threat environment and the speed with which those threats occur is a driving force behind the development of the Space Enterprise Vision and associated CONOPS. There is a path ahead, and the partnership between the military and commercial sector will ensure we succeed together.
www.kratosdefense.com
---