ULA Lights Up The Night With NROL-42 Launch
The night lit up as the launch of ULA's Atlas V lift occurred, carrying NROL-42 with a classified national security payload at 10:49:47 PDT on Saturday, September 26, from Space Launch Complex 3, Vandenberg Air Force Base, California.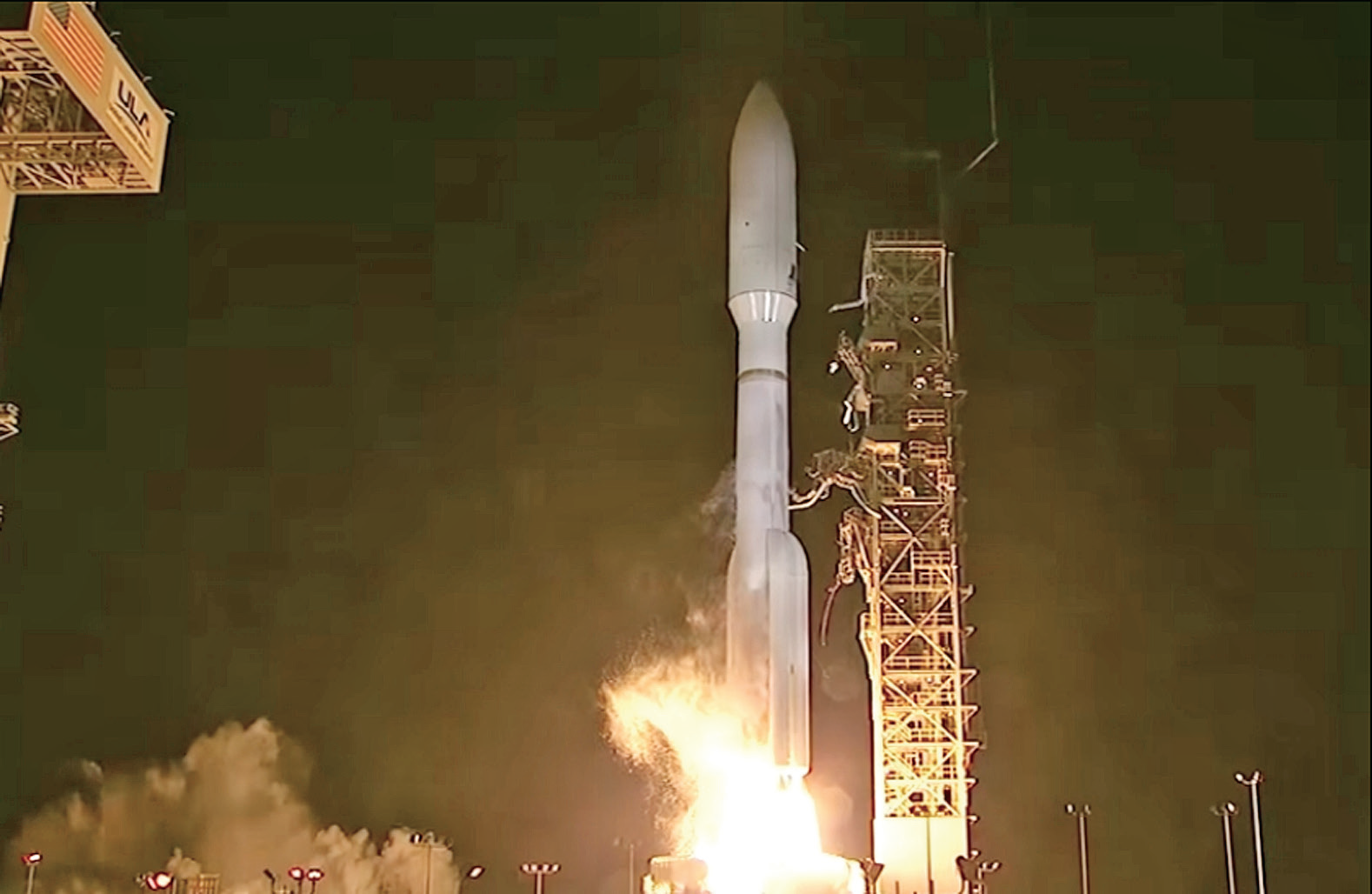 This launch moved forward after the original launch date on Thursday, September 21 was scrubbed due to a battery that needed to be replaced on the Atlas V.
NROL-42 is believed to be the second spacecraft in the newest generation of Molniya-orbit signals intelligence satellites unofficially called Trumpet Follow-On. The highly-inclined orbit enables the craft to dwell over northern latitudes to collect surveillance.
This launch is ULA's sixth of 2017 and 121st overall. NROL-42 is the 25th mission that ULA has launched for the National Reconnaissance Office (NRO) since the company was founded in 2006. This mission will mark the 73rd Atlas V launch since its inaugural launch on August 21, 2002. The mission is to provide innovative overhead intelligence systems for national security.

Headquartered in Chantilly, Virginia, the National Reconnaissance Office develops and operates overhead reconnaissance systems and conducts intelligence-related activities for U.S. national Security.
The NRO is the nation's eyes and ears in space, supporting policy makers, the Armed Services, the Intelligence Community, Departments of State, Justice and Treasury, and civil agencies. All of them depend on the unique capabilities NRO systems provide.
Frequently, NRO systems are the only collectors able to access critical areas of interest, and data from overhead sensors provides unique information and perspectives not available from other sources.
The NRO's key customers and mission partners include: policy makers, the Armed Services, the Intelligence Community, Departments of State, Justice and Treasury, and civil agencies.
All of them depend on the unique capabilities NRO systems provide:
• Monitoring the proliferation of weapons of mass destruction
• Tracking international terrorists, drug traffickers, and criminal organizations
• Developing highly accurate military targeting data and bomb damage assessments
• Supporting international peacekeeping and humanitarian relief operations
• Assessing the impact of natural disasters, such as earthquakes, tsunamis, floods, and fires
Together with other Defense Department satellites, the NRO systems play a crucial role in providing global communications, precision navigation, early warning of missile launches and potential military aggression, signals intelligence, and near real-time imagery to U.S. forces to support the war on terrorism and other continuing operations.
NRO satellites also support civil customers in response to disaster relief and environmental research.
Scientists created a global environment database using NRO imagery to help predict climate change, assess crop production, map habitats of endangered species, track oil spills, and study wetlands. NRO data also forms the basis for products that help depict and assess the devastation in areas affected by natural disasters.
The National Reconnaissance Office is taking a different approach. Though the NRO often deploys small experimental systems, the preponderance of its requirements will likely continue to be met with very large, highly capable and expensive satellites, said U.S. Air Force Maj. Gen. Susan Mashiko, deputy NRO director.
The NRO's innovation also inspires technology in everyday life with contributions to medical imaging, global communications, high-definition television, cellular phones, the global positioning system (GPS), and much more.
The NRO, one of 16 Intelligence Community agencies, was officially established in September 1961 as a classified agency in the Department of Defense (DoD). The existence of the NRO and its mission were declassified in September 1992.
www.ulalaunch.com/
www.nro.gov/
---
U.S.A.F. ORS-5 Satellite Launches Via Orbital ATK's Minotaur IV
A statistic that anyone would be proud of ... 26 out of 26 successful launches of the Minotaur rocket including today's launch.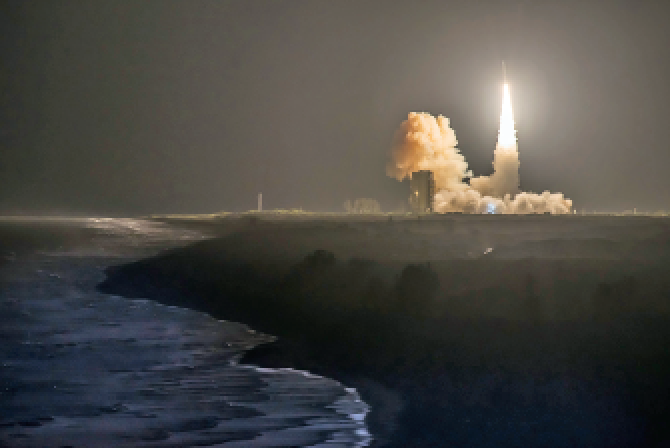 Orbital ATK's Minotaur IV space launch vehicle successfully launched and placed into orbit the U.S. Air Force's Operationally Responsive Space-5 (ORS-5) spacecraft on August 26, 2017.
The Minotaur IV launched from Cape Canaveral Air Force Station's Space Launch Complex 46 (SLC-46), which is operated under license by Space Florida.
This mission marks the 26th consecutive successful launch for the company's Minotaur product line.
The rocket's first stage ignited at 2:04 a.m. (EDT). Approximately 28 minutes later, the Minotaur IV deployed the ORS-5 satellite into its targeted low inclination orbit 372 miles (599 kilometers) above the Earth.
From the designated orbit, ORS-5 will deliver timely, reliable and accurate space situational awareness information to the United States Strategic Command through the Joint Space Operations Center.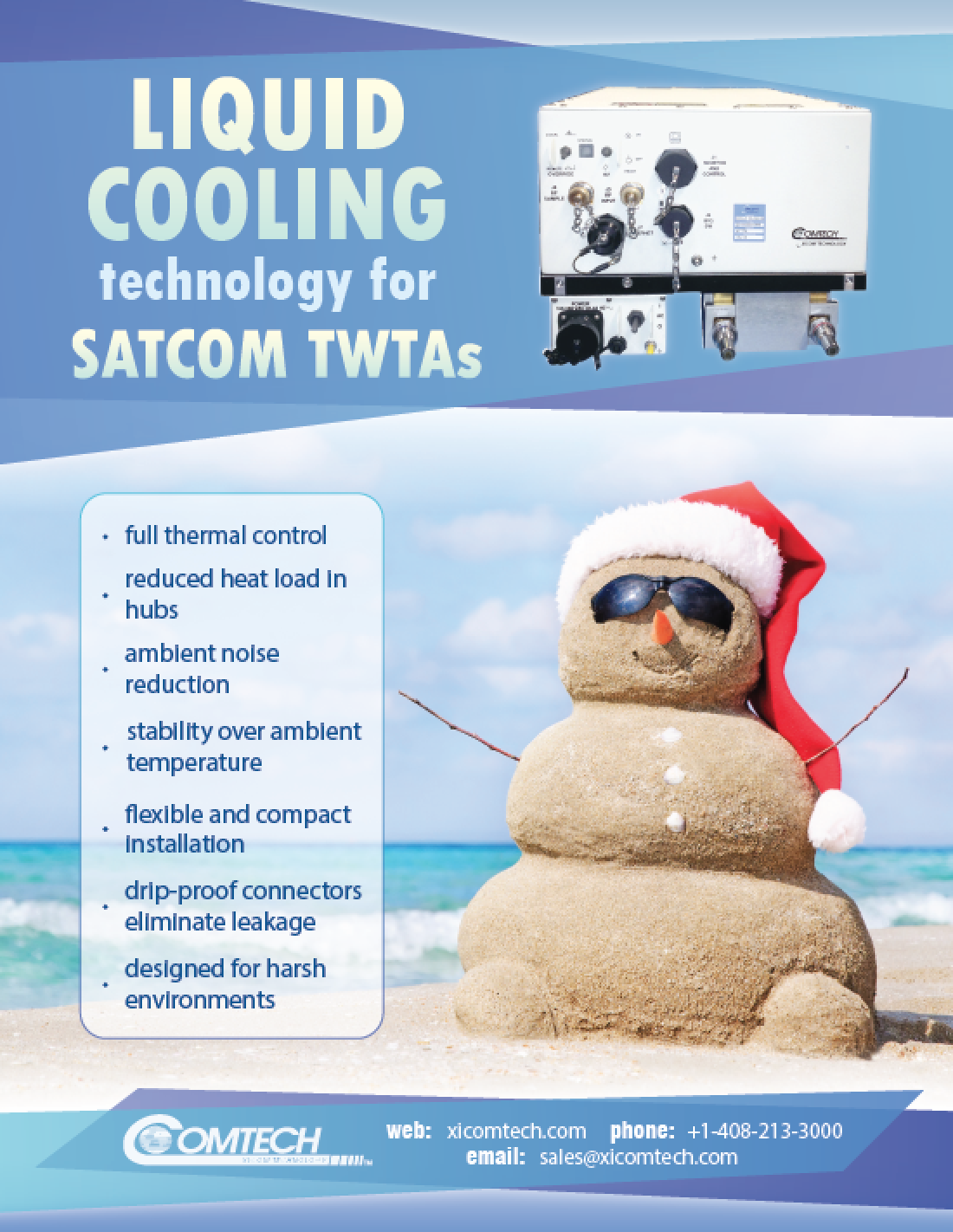 "This was our first Minotaur launch from Cape Canaveral Air Force Station, demonstrating the rocket's capability to launch from all four major U.S. spaceports," said Rich Straka, Vice President and General Manager of Orbital ATK's Launch Vehicles Division.
Straka added, "With a perfect track record of 26 successful launches, the Minotaur family has proven to be a valuable and reliable asset for the Department of Defense."
The Minotaur family of launch vehicles is based on government-furnished Peacekeeper and Minuteman rocket motors that Orbital ATK has upgraded and integrated with modern avionics and other subsystems to produce an affordable launcher based on flight-proven hardware.
Minotaur rockets have now launched from ranges in California, Virginia, Alaska and Florida. The vehicles are procured under the OSP-3 contract administered by Kirtland Air Force Base.
"Orbital ATK has launched nearly 100 space launch and strategic rockets for the U.S. Air Force," said Scott Lehr, President of Orbital ATK's Flight Systems Group. "We're proud to be a partner they can count on."
The ORS-5 launch was the sixth Minotaur IV flight.
The Minotaur IV is capable of launching payloads up to 4,000 lbs. (or 1,800 kg.) to LEO.
This mission's Minotaur IV configuration included three decommissioned Peacekeeper stages, an Orion 38 solid-fuel upper stage and an additional Orion 38 insertion stage for the payload.
The Minotaur rockets are manufactured at Orbital ATK's facilities in Chandler, Arizona; Vandenberg, California; and Clearfield and Magna, Utah.
The ORS-5 team is led by the Space and Missile Systems Center's Operationally Responsive Space Office, located at Kirtland Air Force Base, New Mexico.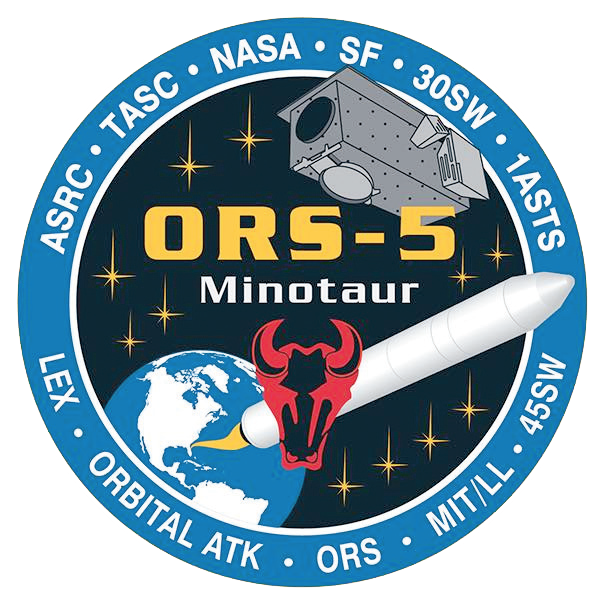 The Massachusetts Institute of Technology Lincoln Laboratory in Lexington, Massachusetts, is the ORS-5 prime contractor.
The 50th Space Wing at Schriever AFB, Colorado Springs, Colorado, operates the ORS-5 system.
The Air Force Space Command's Space and Missile Systems Center, located at Los Angeles Air Force Base, California, is the Air Force's center of acquisition excellence for acquiring and developing military space systems such as ORS-5.
SMC's portfolio includes the Global Positioning System, military satellite communications, defense meteorological satellites, space launch and range systems, satellite control networks, space based infrared systems and space situational awareness capabilities.
"The hard work and dedication of the launch team and its mission partners has absolutely paid off," stated Col. Shahnaz Punjani, Director of the Operationally Responsive Space Office. "This launch of ORS-5 culminates a fast-paced and very demanding effort by a broad team of government and industry professionals."
The spacecraft separated from the upper stage approximately 28 minutes after launch. Engineers and operators are well into the complete checkout and tests in preparation for operational use.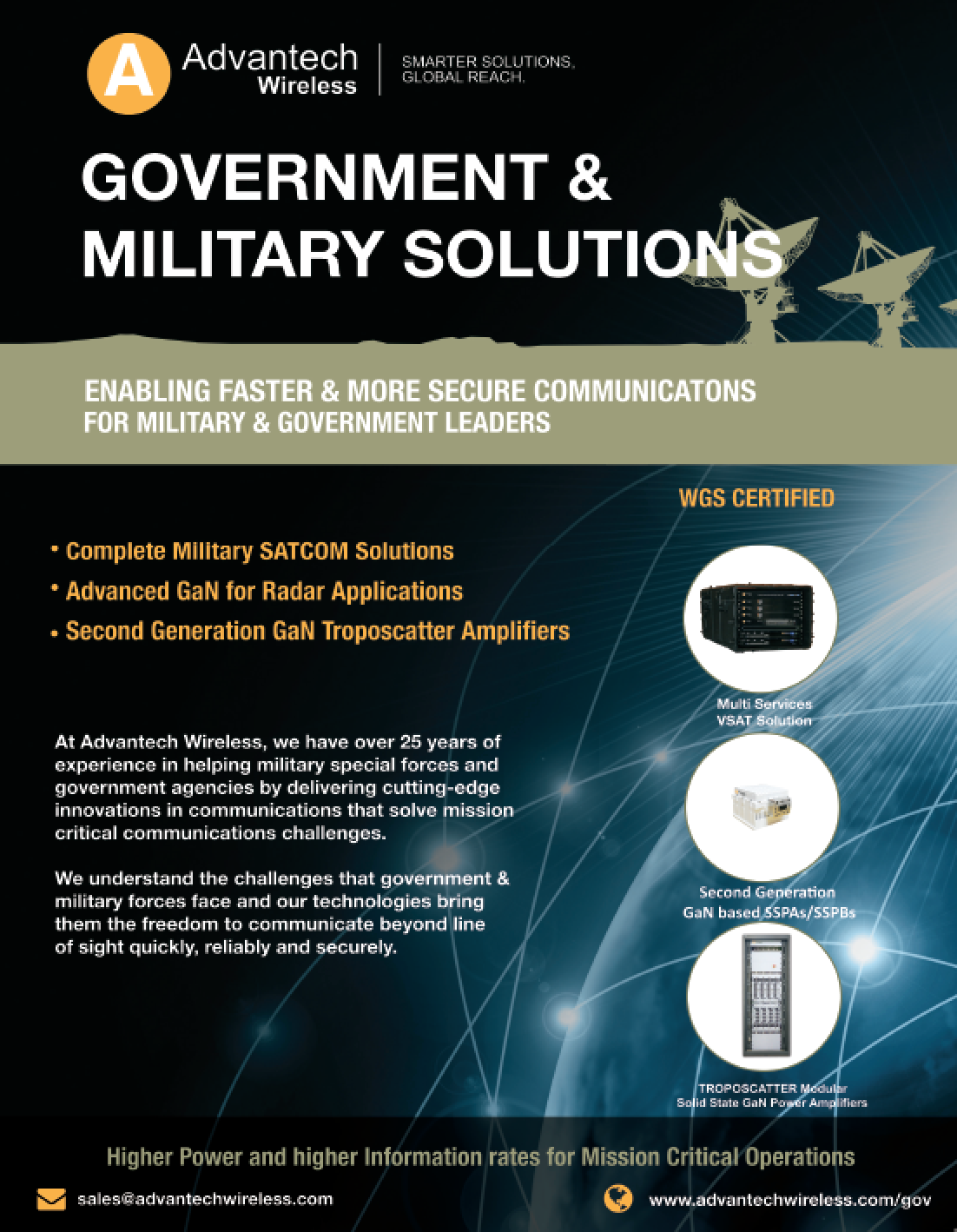 "The capabilities ORS-5 brings to the nation are ushering in a new era of faster, cheaper satellite development. ORS-5 will deliver global, persistent, optical tracking of satellites in geosynchronous orbit, enabling the nation to have increased global situational awareness of space objects," said Lt. Gen. John F. Thompson, commander of the Space and Missile Systems Center and Air Force program executive officer for Space.
At $87.5 million, the ORS-5 satellite will operate from a low inclination orbit 372 miles above the Earth to aid the U.S. military's tracking of other satellites and space debris in geosynchronous orbit, 22,236 miles above the equator, commonly used by defense-related communications satellites, television broadcasting stations, and international space platforms.
ORS-5 will deliver space situational awareness capabilities at a significantly reduced cost compared to larger, more complex satellites, and serves as a gap filler mission for the Space-Based Space Surveillance (SBSS) Block 10 mission, originally launched in 2010. A successor SBSS mission is not expected to launch before 2021.
Additionally, three CubeSats — two from Los Alamos National Laboratory, and one from DARP — were aboard the Minotaur IV launch vehicle via a rideshare agreement, resulting in a lower price to the government for the launch.
The launch was led by SMC's Launch Enterprise Directorate on the first Orbital ATK Minotaur IV launch from Cape Canaveral. SMC's Advanced Systems and Development Directorate integrated the ground system into its Multi-Mission Space Operations Center (MMSOC) version 2.1.
ORS-5 is the first system on the updated ground system, which serves as the foundation for Enterprise Ground Services. Air Force Space Command's 50th Space Wing/1st Space Operations Squadron, will operate the ORS-5 system.
The ORS-5 program is designed to deliver timely, reliable and accurate space situational awareness information to the United States Strategic Command through the Joint Space Operations Center. The system enhances space tracking capability, supports the nation's space programs, and bolsters safety of satellites in geosynchronous orbits.
www.orbitalatk.com
---
U.S.A.F. Coordinating The Uncontrollable
Weather forecasters assigned to the 7th Operations Support Squadron weather flight protects Dyess Airmen by keeping an uninterrupted watch over the forecast and weather conditions to provide information for a safe and effective mission completion.
The weather flight has many duties. They primarily involve integrating current and forecasted atmospheric and space weather conditions into operations and planning, however, their two primary functions are supporting the airfield weather element and the mission weather element.
"Part of our focus is on the weather element which provides all the weather information supporting B-1B Lancer, C-130J Super Hercules and any transit aircraft flights from Dyess AFB," said Master Sgt. Rory Kling, 7th OSS weather flight chief. "Our other primary function includes the airfield services. We provide the weather forecast for everywhere within five miles of the base, but we also focus on resource protection to guarantee the safety of the base populous and our assets."
The weather flight works hard to provide accurate forecasts in order to make sure Dyess personnel are able to complete the mission as efficiently and safely as possible. It's the job of weather specialists to keep a constant watch over the forecast and conditions that can affect the safety of pilots and aircrew.
"The mission of the weather flight is to provide timely, relevant and accurate weather data to the war fighter," said Staff Sgt. Bradley Bertram, 7th OSS weather forecaster. "Whether that be delivering the forecast on base or making sure our pilots flying the planes have the information they need to safely complete the task they need to do."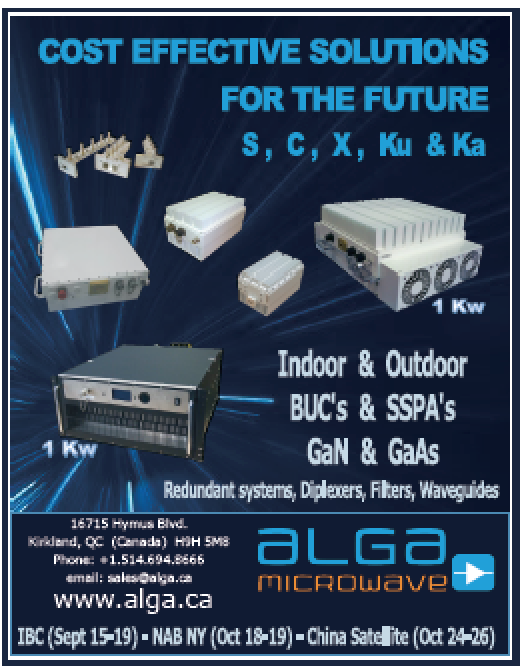 Along with collecting accurate data, the weather flight also pushes out watches, warnings and advisories when hazardous weather is detected in order to properly warn the base so the necessary precautions can be taken.
According to Bertram, "We warn the base of hazards such as lightning, freezing rain, thunderstorms or any severe weather. We help contribute to the success of the mission by forecasting weather for the base to make sure the Airmen can complete their task as efficiently and safely as possible."
These Airmen are experts when it comes to utilizing the latest technology to predict weather patterns, prepare forecasts and communicate weather information to the commanders and pilots so that every mission goes as planned. Although technology helps with a large portion of determining daily weather conditions, a human input is always needed to ensure accuracy.
"Weather is very complex," said Bertram. "The technology we use makes the forecasting process easier on us, however it still requires a human input with experience just because there's no way for any sort of computer to fully take over. Because our mission is very precise, we cannot fully depend on technology to forecast our weather."
While the flight is very skilled in determining an accurate forecast, data from the technology they use is almost always up for interpretation.
Kling added, "There's always going to be flaws and the models we look at may not always be correct which affects the products we produce."
Just like how the weather changes every day, so do the tasks in which the flight is tasked with. Each weather condition calls for different procedures making the job of a weather forecaster change every day.
"My favorite thing about my job is that it's always changing," said Kling. "You're never going to see the same two things when we come in every day. The weather is always evolving and changing. It's kind of challenging but it's also interesting and exciting because you never know what you're going to get when you come into work that day."
Constantly changing weather patterns can be forecasters' greatest ally or strongest adversary, which is why accurate weather forecasting plays such an integral part in the success and safety of the mission.
"We have very specific processes and procedures to predict the most precise forecast, but sometimes we get it wrong," said Kling. "We will never be 100 percent right 100 percent of the time and that makes it challenging and difficult for us, however we're always working our absolute hardest to get the most accurate information possible."
Story by Airman Kylee Thomas, 7th Bomb Wing/Public Affairs
---
U.S.A.F. X-37B Launch Success by SpaceX
In spite of the Category 5 Hurricane Irma raging in the Atlantic Ocean, SpaceX successfully launched U.S. Air Force's X-37B, the Orbital Test Vehicle 5 (OTV-5) payload from Launch Complex 39A (LC-39A) at NASA's Kennedy Space Center in Florida on Thursday, September 7 at 10:00 am EDT.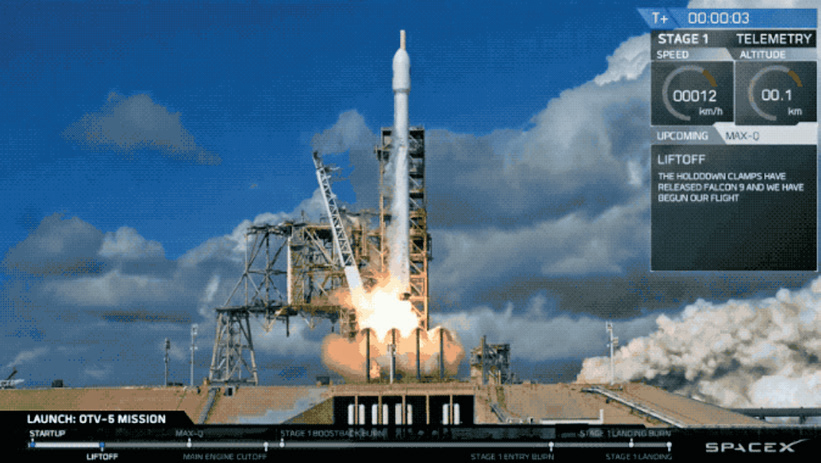 Following stage separation, Falcon 9's first stage successfully landed at SpaceX's Landing Zone 1 (LZ-1) at Cape Canaveral Air Force Station, Florida. This Air Force mission is the fifth Boeing X-37B Orbital Test Vehicle launch.
The X-37B is the Air Force's unmanned and reusable space plane that resembles a small space shuttle, which will conduct orbital experiments. Currently, the X-37B is the only rocket that is fully designed and developed in the 21st century.
Falcon 9 delivers payloads to space aboard the Dragon spacecraft or inside a composite fairing. Safety and mission success were critical in the design of the Falcon 9 rocket. With a minimal number of separation events and nine first-stage Merlin engines, the SpaceX Falcon 9 rocket is designed so that even if two of the engines shut down, the rocket can still operate. In 2012, SpaceX became the first commercial company to rendezvous with the International Space Station.
Although these flights have not transported crew, SpaceX continues to work toward their goal of one day carrying astronauts to space in Crew Dragon's pressurized capsule using the Falcon 9.
The 3rd Space Experimentation Squadron, based at Schriever Air Force Base in Colorado, managed the ground operations for the launch.
The X-37B will glide back to Earth and will land on a conventional runway when the current mission has been completed.
www.spacex.com
---
Two AFRL Mission Contracts Received by Blue Canyon Technologies
Blue Canyon Technologies (BCT) has been awarded two contracts by the Air Force Research Laboratory (AFRL) for missions that will reach geostationary orbit (GEO).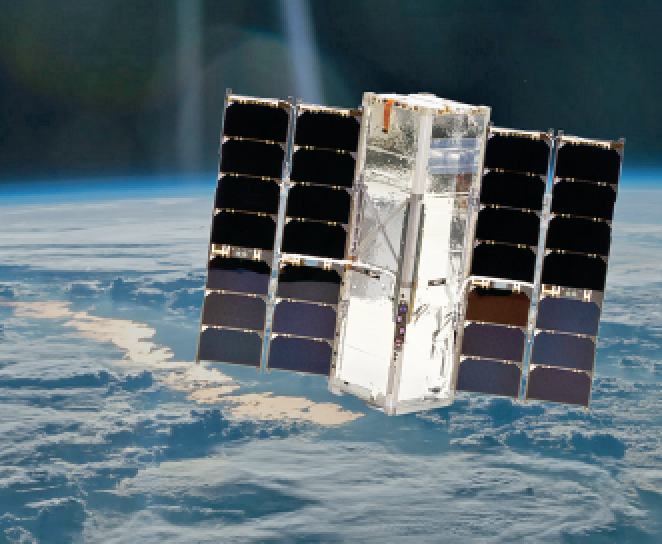 The first contract has BCT designing and manufacturing a state-of-the-art 60 kg microsat bus (artistic rendition below) for the Space Situational Awareness (S5) mission, led by the Air Force. Applied Defense Systems (ADS) will provide the payload.
BCT will spearhead integration of the S5 payload with the microsat bus, conduct launch vehicle integration and perform bus-level functionality testing of the spacecraft prior to delivery.
The objective of the S5 mission is to measure the feasibility and affordability of developing low cost constellations for routine and frequent updates to the GEO space catalog.

AFRL awarded a second contract for BCT to build, test and deliver a 12U-class CubeSat bus for the ASCENT mission.
AFRL will provide and integrate the ASCENT payload with BCT's 12U spacecraft bus. Blue Canyon Technologies will perform bus-level testing of the complete spacecraft prior to delivery.
The ASCENT mission will demonstrate various CubeSat operations in geostationary orbit (GEO).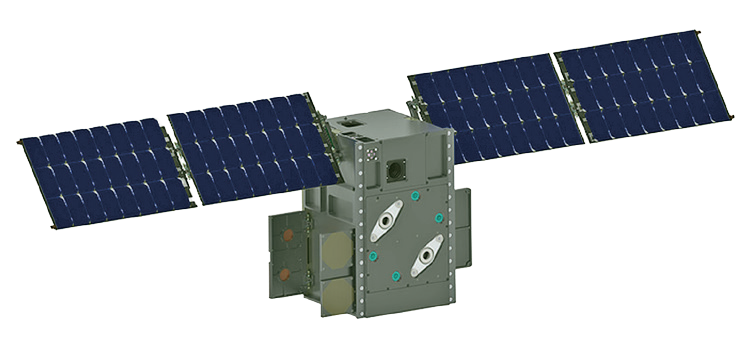 BCT's 12U-class CubeSat and 60 kg microsat spacecraft are both high-performance satellites which include ultra-precise attitude control systems that allow for accurate knowledge and fine-pointing of the satellite payloads.
The highly integrated design also maximizes payload volume. Both spacecraft will be developed at BCT's Spacecraft Manufacturing Center located in Boulder, Colorado.
The office and laboratories are designed specifically for high-volume production of spacecraft systems and components, with the manufacturing capability to handle large constellations of small spacecraft.
George Stafford, BCT president, commented that by leveraging the firm's flight-proven, smallsat avionics, spacecraft costs are lowered and lead times reduced to enable new types of missions such as S5 and ASCENT.
bluecanyontech.com/
---