The future of satellite communications is all about flexibility. Innovations are already enabling commercial customers to use satellite for new applications and to achieve business agility.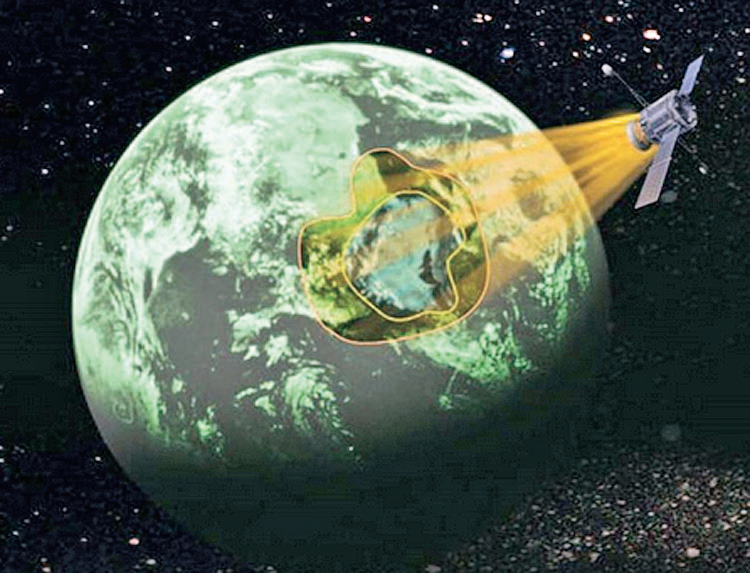 In order to remain preeminent in space, the U.S. government should follow suit and take advantage of the commercial space industry's continual technological development. The time to plan is now.
If the FY 2018 defense budget is any indication, the U.S. government is aware of the need for more flexible, protected, and resilient SATCOM solutions.
Myland Pride, Intelsat General Corporation's director of government and legislative affairs, said, "The funding is an acknowledgement that space is more important than ever to the military, and that is not going to change—in fact, it is only going to increase. With few exceptions, leaders in both the DoD and both parties in Congress recognize the critical enabling capabilities brought by space assets, recognize the changing space environment, and want to address near-term gaps to improve capabilities and make them more resilient."
To be viable for the long-term, the DoD wideband space architecture must have integrated command, control, and operations. It must be agile, resilient, and flexible with the ability to utilize and optimize the frequency band across mission types, geographical locations, and a range of applications.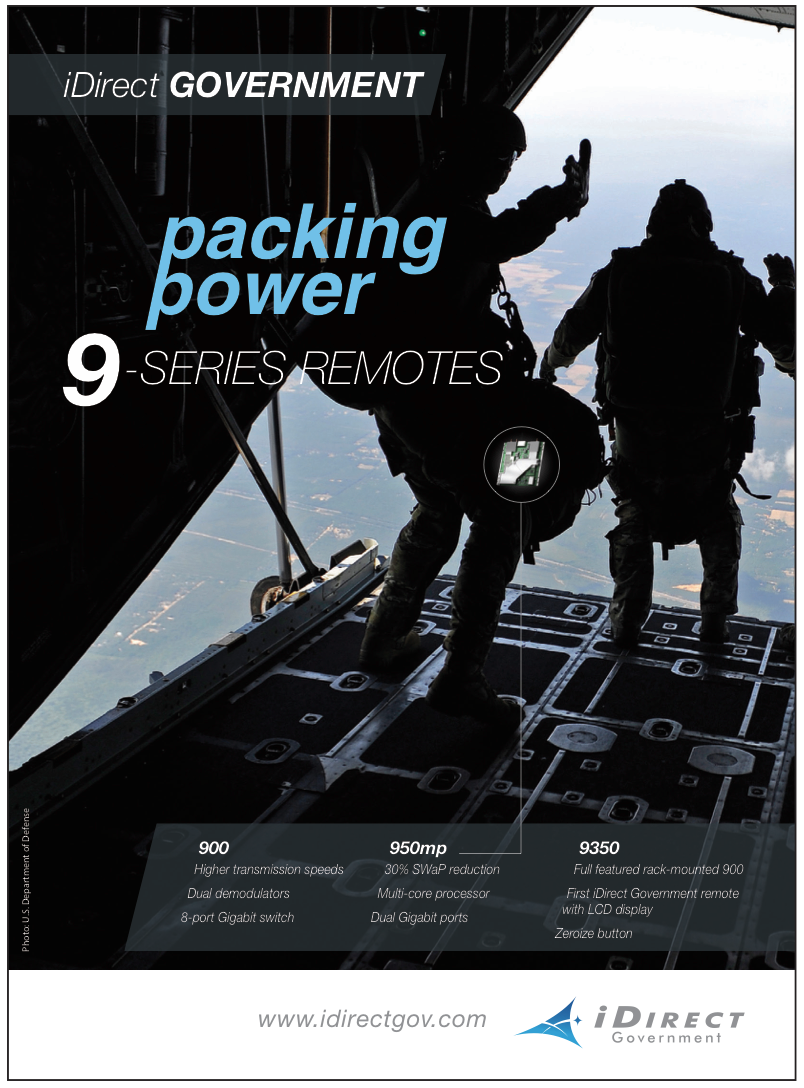 This agility and resiliency will contribute to overall mission assurance. Additionally, this architecture will require flexible acquisition methods more common to the commercial industry, such as those being explored by the Space and Missile Command's Pathfinder programs.
The commercial space sector is well suited to help the military obtain situational awareness and defensive capabilities. However, to maintain optimal agility and flexibility, commercial SATCOM must be designed into the space architecture from the beginning.
Once commercial is part of the long-term fabric in a way that is demonstrated by the Pentagon's planning and spending, commercial will respond and ensure systems meet the needs of the DoD—whether technical innovation or cybersecurity.
In many cases, commercial is already ahead of the government in these things. In other cases, it may just take a strong signal from government to cause commercial providers to pull forward some feature in their technology roadmaps.
Rory Welch, Vice President of Engineering and Service Delivery at Intelsat General, also talked about the future of space. He said, "Commercial can bring solutions in to meet the needs that the government can't fill quickly with its own projects. The next generation components that will be flying on the next generation of WGS satellites, for example, are already installed on our satellites, and I think that's been very helpful for the government. We're trying to use the government to direct our innovation, rather than innovating for the sake of innovation."
Commercial innovation also extends to meeting more demanding performance requirements. IGC has tested many tactical terminals ranging in size from 45cm to 1.3m on the Intelsat IS-29e high-throughput satellite (HTS) and achieved efficiencies up to 2.8 bps per Hz. This is easily an improvement of two to three times over typical wide beam satellites. Next generation ground modems being rolled out this year are expected to achieve efficiencies up to 3.5 bps per Hz on EpicNG-class satellites.
The Predator/Reaper SATCOM package was also tested on IS-29e, using both legacy waveforms and an interim release of the bandwidth-efficient waveforms being implemented by the Air Force. In the same occupied bandwidth, IS-29e enables 2.7 times the data rate to be transmitted. This type of performance improvement is exactly what the U.S. DoD is looking for to accommodate higher throughput requirements and smaller antenna footprints for their expanding mobility requirements.
Commercial SATCOM offers a number of other benefits as well. Commercial services are not only cost effective, but they can also free up limited military personnel to focus on maintaining U.S. dominance in space and increase resiliency and redundancy to operations. The enhanced performance of HTS is very conducive for a move to a more managed services procurement model, as government customers face continually accelerating bandwidth demands.
We're living in a time of technological disruption, and that disruption is impacting space communications. Now more than ever, it's critical for governments to avail themselves of new capabilities already operational in commercial networks. Not only should commercial capacity be part of military planning, it also needs to be designed into future space architecture.
A recent Department of Defense Lab Day featured more than 100 exhibits that demonstrated advances U.S. Air Force scientists and engineers have made in autonomy, unmanned systems, hypersonics, directed energy, and nano-science.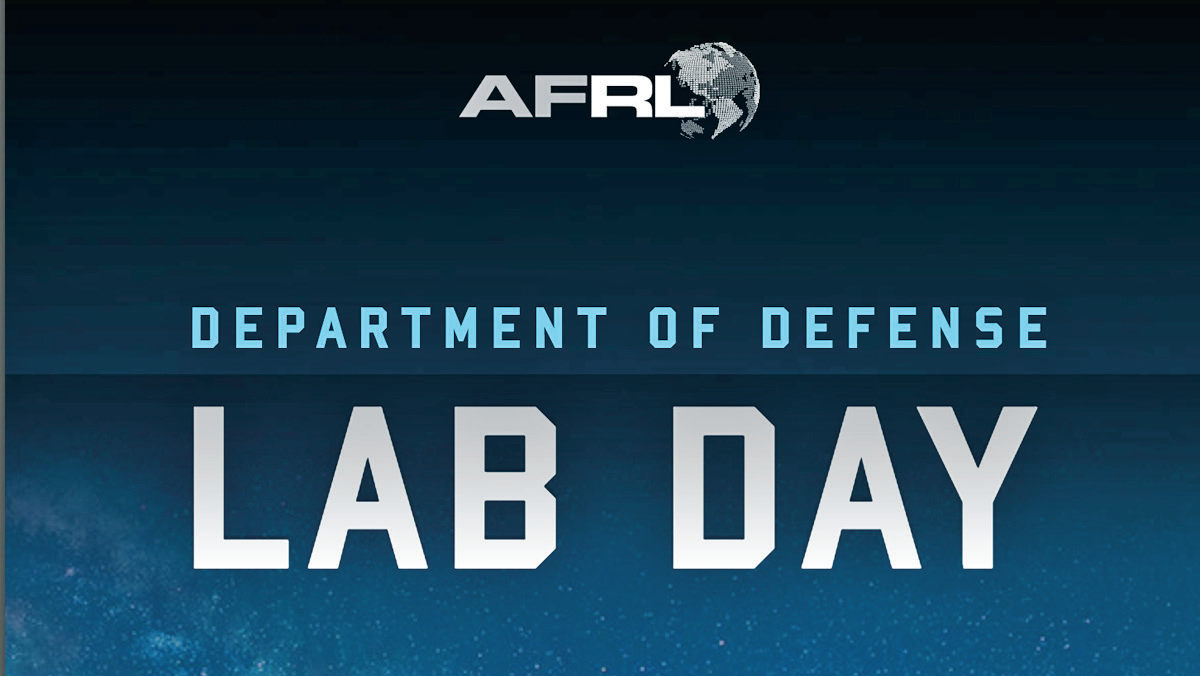 Despite this impressive display of innovation, Dr. Morley Stone, the CTO for the U.S. Air Force Research Laboratory, acknowledged that the DoD is falling behind and commercial innovation offers an opportunity to catch up.
"DoD's share of [the] research and development ecosystem continues to shrink while the industrial share of that research ecosystem continues to expand, so we have to be thinking about different ways that we can reach out beyond the traditional DoD tech base and find ways to leverage what's happened in the industrial R&D. It is just absolutely exploding," Dr. Stone told Defense & Aerospace Report during the Pentagon's recent DoD Lab Day 2017.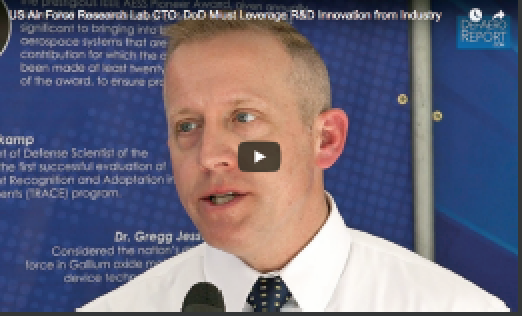 A short video of Dr. Stone's interview with Defense & Aerospace Report is available at this URL: https://youtu.be/uq-U-pFdwTc
Dr. Stone started his AFRL career in 1992 as a research engineer in the Materials and Manufacturing Directorate and has held many leadership positions within the organization, including Chief Scientist of the 711th Human Performance Wing. He is now the primary science and technology adviser to the AFRL commander, assisting with the planning and execution of the organization's Science and Technology program. The lab is located at Wright-Patterson Air Force Base near Dayton, Ohio.
The AFRL is no stranger to public/private partnerships. Through the Air Force Technology Transfer (AF T2) program, developments in Air Force science and technology are shared with academia, industry, and state governments to help accelerate the development of products and research. The Vigilant Spirit Control Station (VSCS) software package is a prime example of this type of collaboration and the benefits it offers.
The VSCS software package allows unmanned aircraft system (UAS) operators to pilot multiple airplanes simultaneously. Most UAS manufacturers provide proprietary software that cannot be modified. VSCS, on the other hand, is non-proprietary and can work with multiple groups and brands of UAS. The ability to easily modify the source code to address the operator's needs makes VSCS an important R&D tool for both the Air Force and commercial UAS manufacturers.
As a result, the 711thth Human Performance Wing's Airman Systems Directorate is using Information Transfer Agreements (ITAs) to provide commercial companies with access to VSCS. The ITAs allow researchers from the companies to use the software while protecting the Air Force's intellectual property rights.
An ITA with Bihrle Applied Research Inc. has become essential for continued testing of the integration of VSCS and the Jointly Optimal Conflict Avoidance sense and avoid algorithm. A team from Bihrle Applied Research is working with AFRL Aerospace Systems Directorate on the project.
"Having access to the software allows our algorithm development team to operate and observe the algorithm's dynamic interaction with the software controls and display functions in real-time and under different encounter scenarios," said Jacob Kay, the director of sense and avoid technologies at Bihrle Applied Research. "This first-hand experience with VSCS greatly expedites our development, testing, and refinement process."
This is just one example of how government/commercial collaboration can benefit both the Department of Defense and commercial industry. As leaders like Dr. Stone and organizations like the AFRL continue to emphasize the importance of closing the innovation gap by partnering with commercial organizations, we expect to see much more of this activity. And we're excited to see what comes out of it.
www.intelsatgeneral.com/
The preceding articles are courtesy of Intelsat General's SatCom Frontier infosite and editorial team.
---